Within 3 decades, Shanghai has transformed into one of the most futuristic cities in the world. Chinese New Year is on the extent, the city will continue to flourish with many projects set to improve the way we live. Therefore, we will take a look at some of the latest developments around the city and how will they affect life in Shanghai? Let's discover as we examine into transportation, urban planning and city-wide leads prepared for 2019 and beyond.
The Shanghai's metro subway network stretches across 588 kilometres and is currently the longest in the world. The aim is to extend the network to 800 kilometres by 2020. Anticipate more sections of Shanghai to become linked, making transport around the city and further afield even more convenient.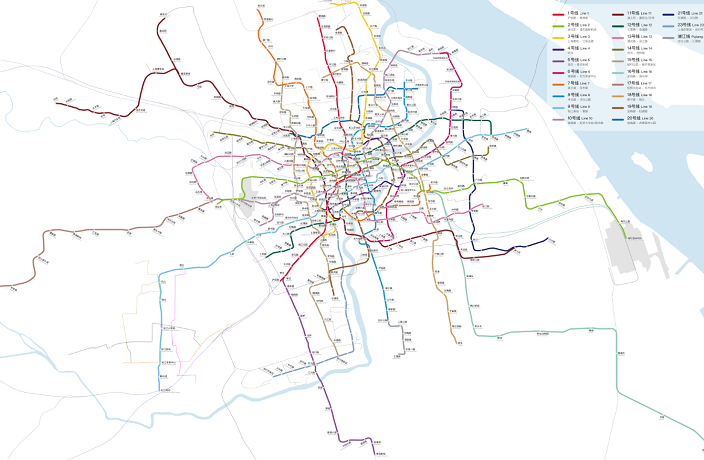 Underground Expansions
The South Extension of Line 5 and Phase 2 and 3 of Line 13 have just commenced operation. The south extension of Line 5 includes nine new stations and is currently the only metro line to connect Fengxian to the downtown area. Phase 3 of Line 13 starts from Huaxia Zhong Lu and end at Zhangjiang Lu. Together, they add 12 new stations to the line. Commuters can also anticipate a new Metro Line 18 operating by 2020, which will link the districts of Baoshan and Pudong.

Connect to Suzhou City
Subway expansions for the future also extend out of the city, with a new metro line connecting Shanghai and Suzhou under construction. The line will stretch over 41 kilometres, contain 27 stops and terminate at Shanghai Metro's Line 11 Huaqiao Station. It is set to be completed in 2023.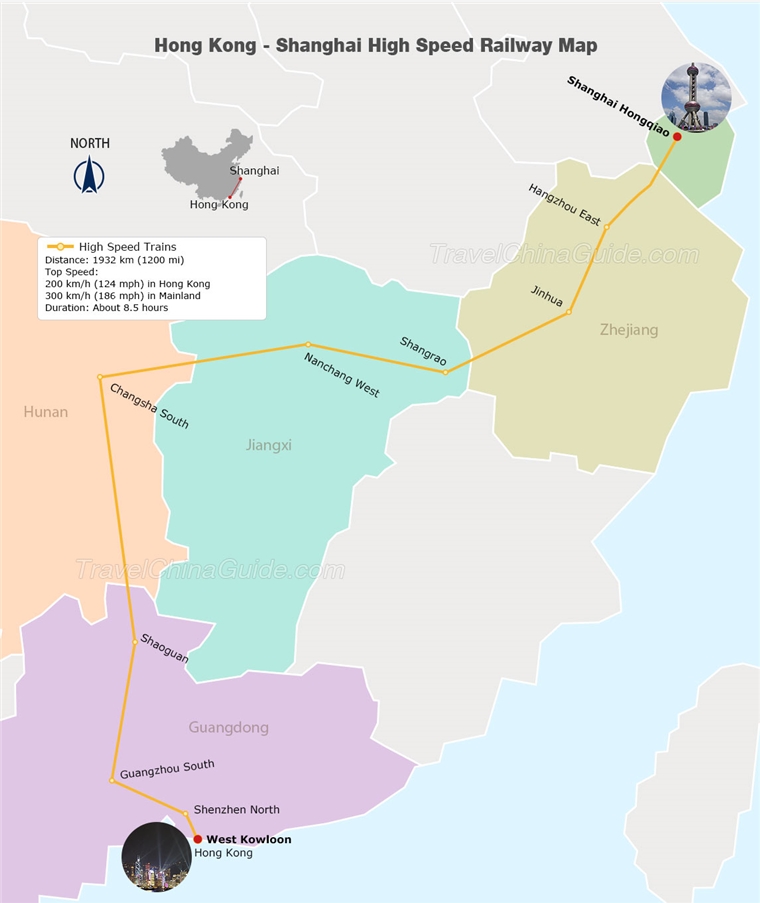 Link to Hongkong
Set your sights on the new Shanghai-Hong Kong express train in 2019. This new highspeed journey, which launched in September 2018, takes approximately eight hours and will set you back just over RMB1,000 for a single trip.

Golden Tourist Highway
Those looking for a cultural, scenic getaway will soon enjoy the new 'Golden Tourist Highway.' Connecting the Zhejiang capital of Hangzhou to Huangshan via a new train line, the journey will take a mere 90 minutes. Once the new train line begins operation, Shanghai passengers can board a 50-minute high-speed train from Shanghai to Hangzhou, then connect to the Huangshan bound train. Here you can enjoy spectacular view of Anhui province as you make your way to the UNESCO-listed Yellow Mountain.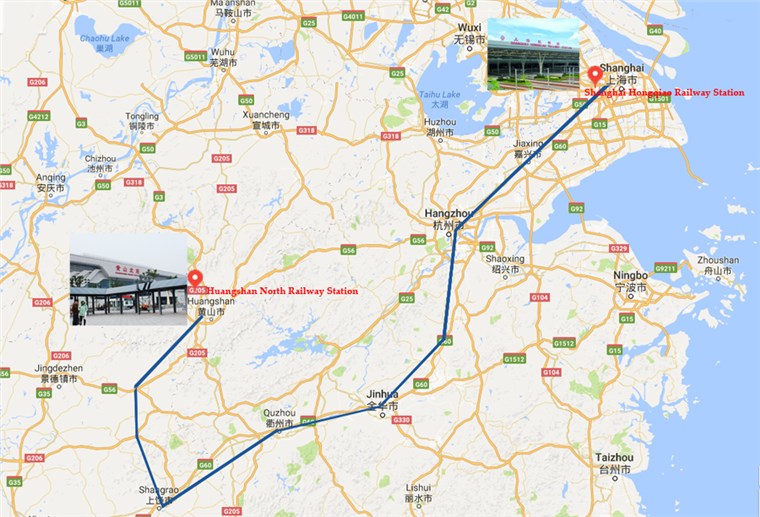 Shanghai's Metro App applicable for Hangzhou and Ningbo
A national strategy aimed at integrating development across the Yangtze River Delta (Shanghai, Jiangsu, Zhejiang and Anhui) will see Hangzhou, Ningbo and Shanghai accept each other's Metro cards at station turnstiles. The three cities are working together to connect their payment systems by the start of 2019.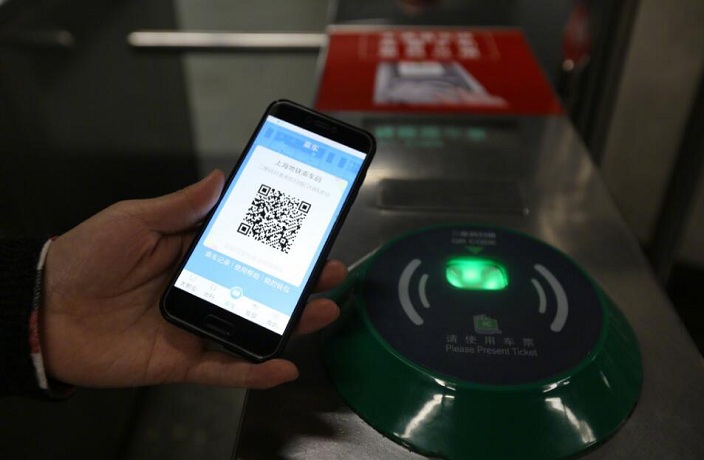 This is a place for show life about china, If these articles help you life better in china, Welcome to share this website to your friends, Or you can post questions about china life in FAQ, We will help you to find the right answer.