Curse these crude Harry Potter-looking glass contraptions! I need something new. Something with style, something intellectual, but not like a dusty professor-type, something with a bit of je ne sais kwah. A dash of élan. Think Milton. Urkel. Dwight from the Office.



Here are 10 places that might stock frames like those. We're excluding glasses markets. They can be a great option, but you risk crappy optometry, aggressive haggling, moody shopkeepers and getting shafted on the price tags.



JINS (Reel Mall)
Reel Mall, B1/F, 1601 Nanjing Xi Lu, near Changde Lu View ListingTaxi Printout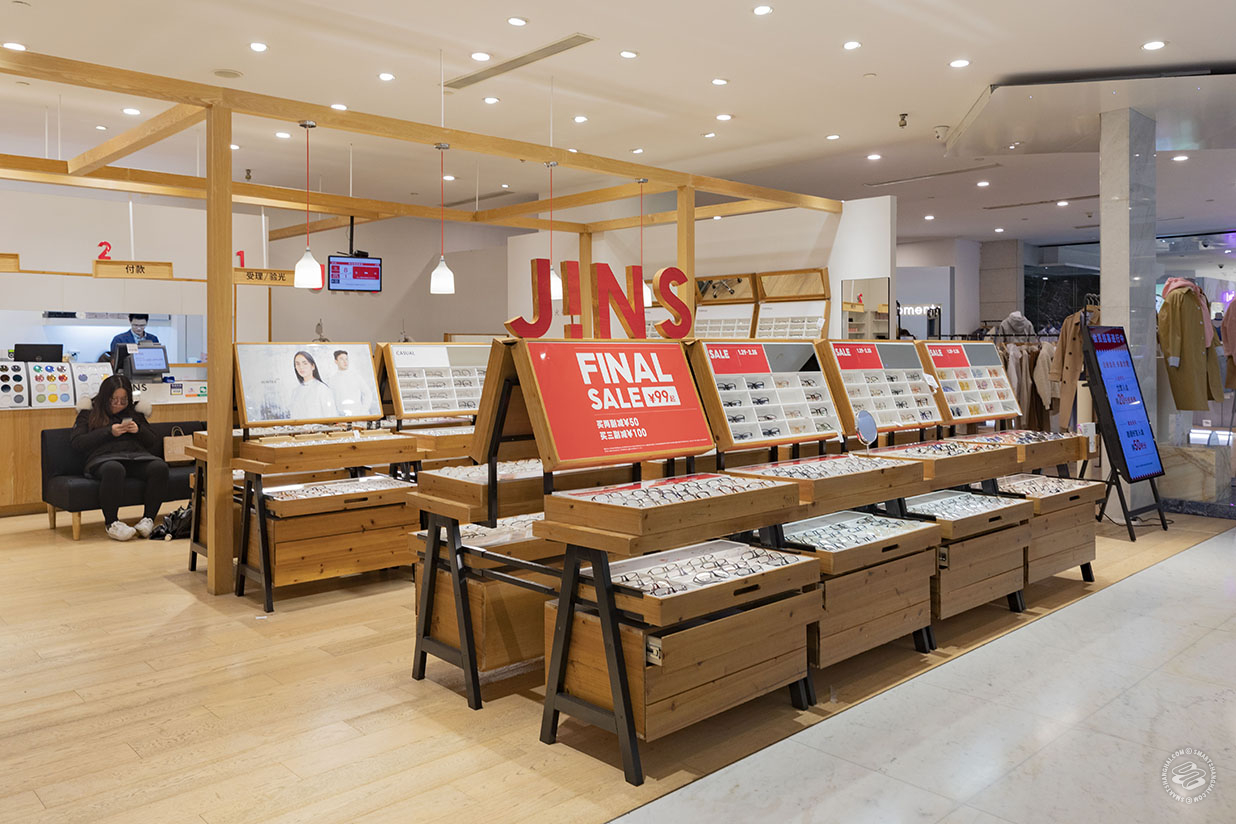 Price: 549-3,000rmb+

Brands: Jins



Jins is a Japanese brand that sells their own brand of frames, and is really popular with "the youth". As such, they are typically thin and a little whimsical. Are your Moments 75% selfies? Yeah? Then you might like these glasses. Sunglasses range is limited but it's February so who cares. We haven't seen the sun in like four months. Jins wins on store numbers: about 30 in Shanghai alone, many in the "nice" malls.



3Yes (Nanjing Xi Lu)
Paramount Gallery Hotel, 1/F, 1728 Nanjing Xi Lu, near ... View ListingTaxi Printout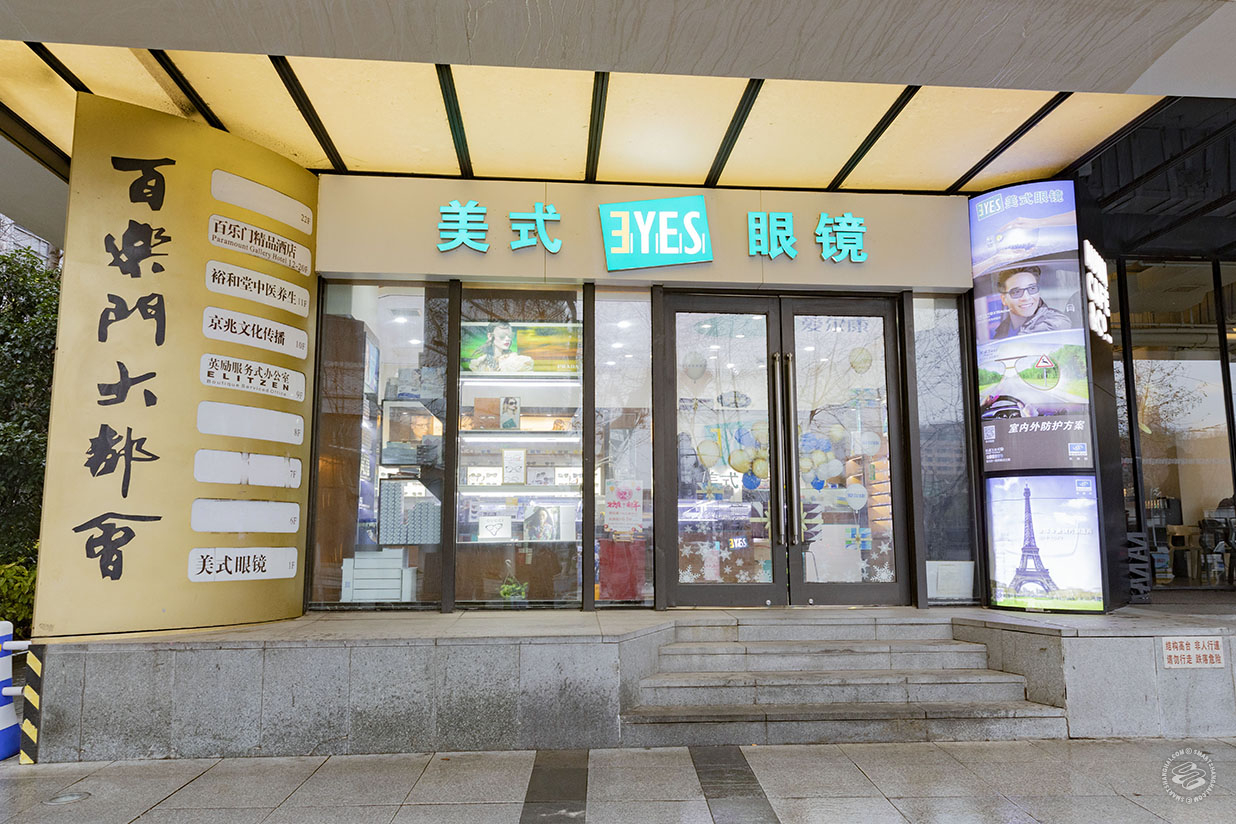 Price: 380rmb to infinity

Brands: Moschino, Ray-Ban, Burberry, Gucci



3Yes is a dated Shanghainese brand stocking the name brands. The shops are a little scruffy and the service is brusque, but it's a serviceable option and they have shops all over town. Is your social circle exclusively 45+ years of age? Maybe try this one.



EYEPHILO
Fuxing SOHO, B1/F, 388 Madang Lu, near Fuxing Zhong Lu View ListingTaxi Printout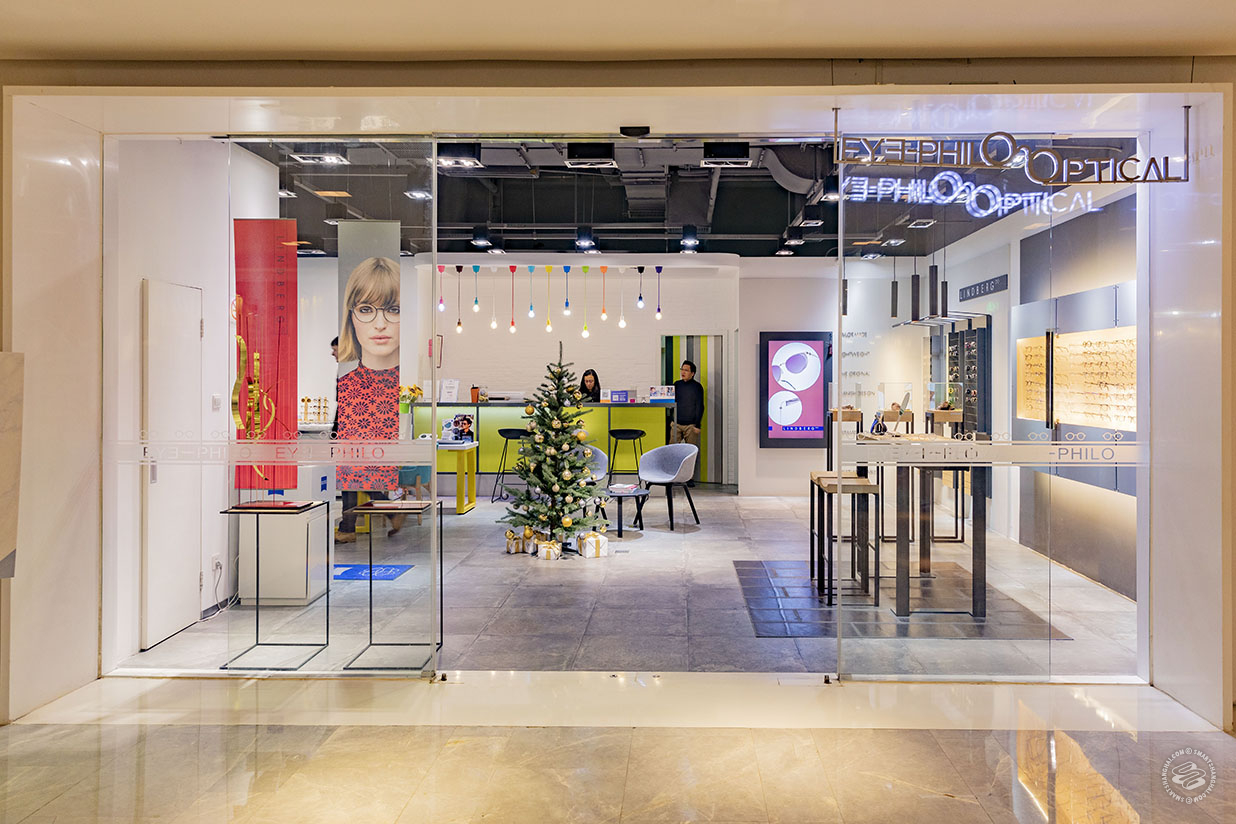 Price: 800rmb for RODUSOK to 16,000rmb for Lindbergs

Brands: LINDBERG! Also, Chrome Hearts, Markus T, Gucci and Mykita



The highest rated shop on Dianping, this is the only location of a Shanghainese brand that's been open since 2015. Service is professional and personal — as I soon stepped through the door in my filthy lenses, they immediately took the frames off my face and went to clean them. That's service I can get used to! Lindbergs, if you aren't aware, cost as much as a purebred Tibetan mastiff, but come with a lifetime guarantee. They are the luxury frame and this is one of the better places —did I mention highest-ratedest on Dianping— to get them.



iStation
Fuxing SOHO, B2/F, 388 Madang Lu, near Fuxing Zhong Lu View ListingTaxi Printout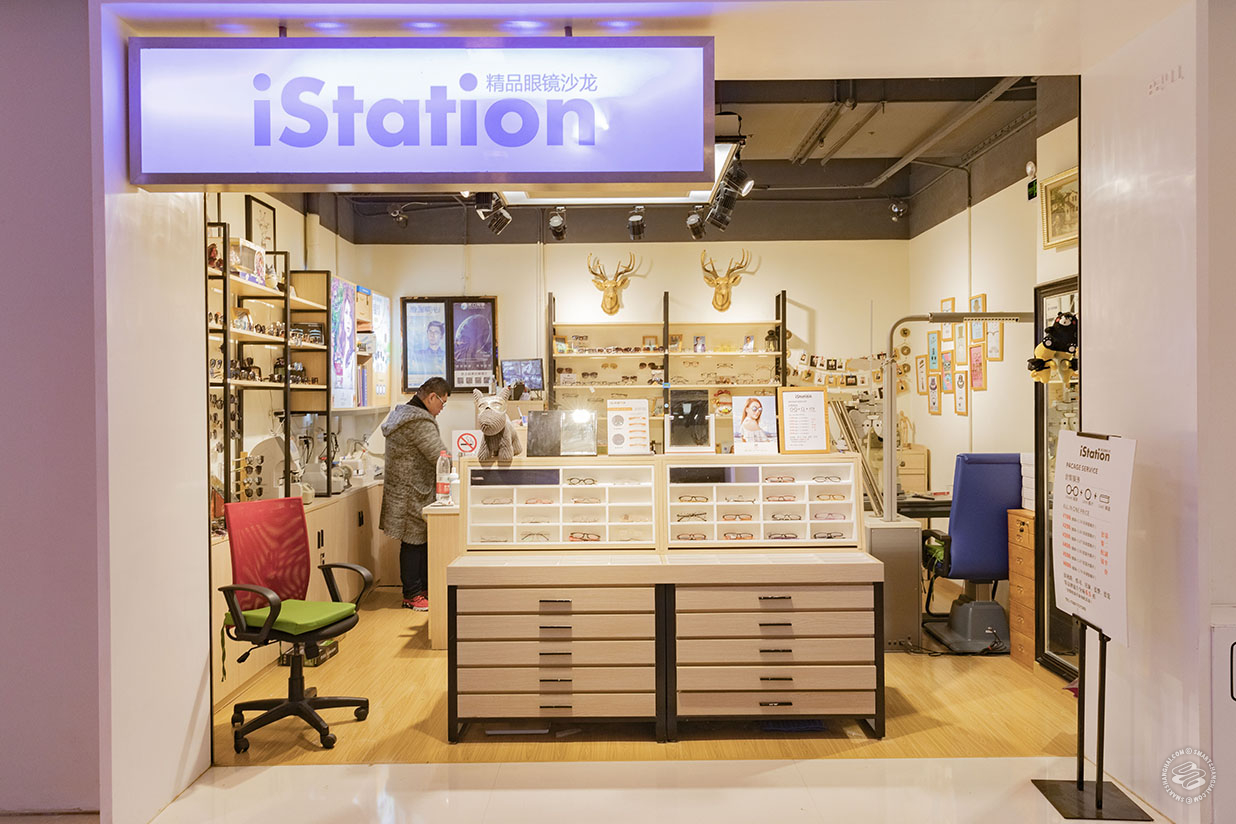 Price: 200-2,000rmb

Brands: Helen Keller (groan, seriously), Vivienne Westwood, homegrown



The second highest-rated shop on Dianping, iStation is a small, workshop-like cubby on B2 of Fuxing SOHO. Though they stock a handful of outside brands, it's mainly in-house models, designed by the shop keeper himself. The styles aren't breaking the mold but the experience is very personal and craftsmanlike, which is probably what propelled it up the rankings ladder. Also, their optometry chair is pretty old-school with all the dials and gear.



Redstar Optical
355 Huashan Lu, near Changshu Lu View ListingTaxi Printout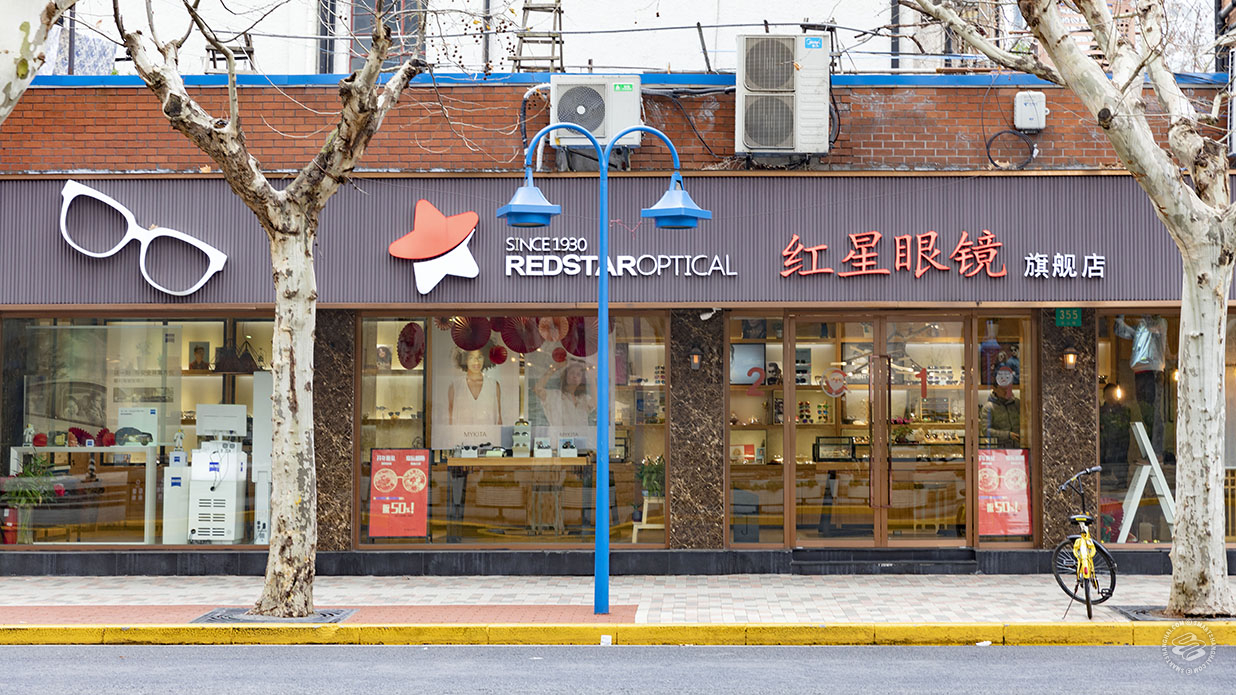 Price: Everything

Brands: Giorgio Armani, Masunaga, Charmant, Ray-Ban (sunglasses), St. Laurent, Ermengildo Zegna



Redstar Optical is a Shanghai legacy brand established in 1930 that revamped itself in 2005. They stock everything from cheap 200rmb frames to 45,000rmb Lindberg frames under the glass cases. This one is probably aimed more at the older Shanghainese segment, who appreciate the brand name and longevity, but still a pretty good choice to pick up a pair of Ray-Bans. Service is pleasant and professional, and they do a very thorough eye test. At least one pair of glasses in the SmartShanghai office came from here.



Zhongqi Glasses Salon
20/F, 59 Shuicheng Nan Lu, near Yan'an Xi Lu View ListingTaxi Printout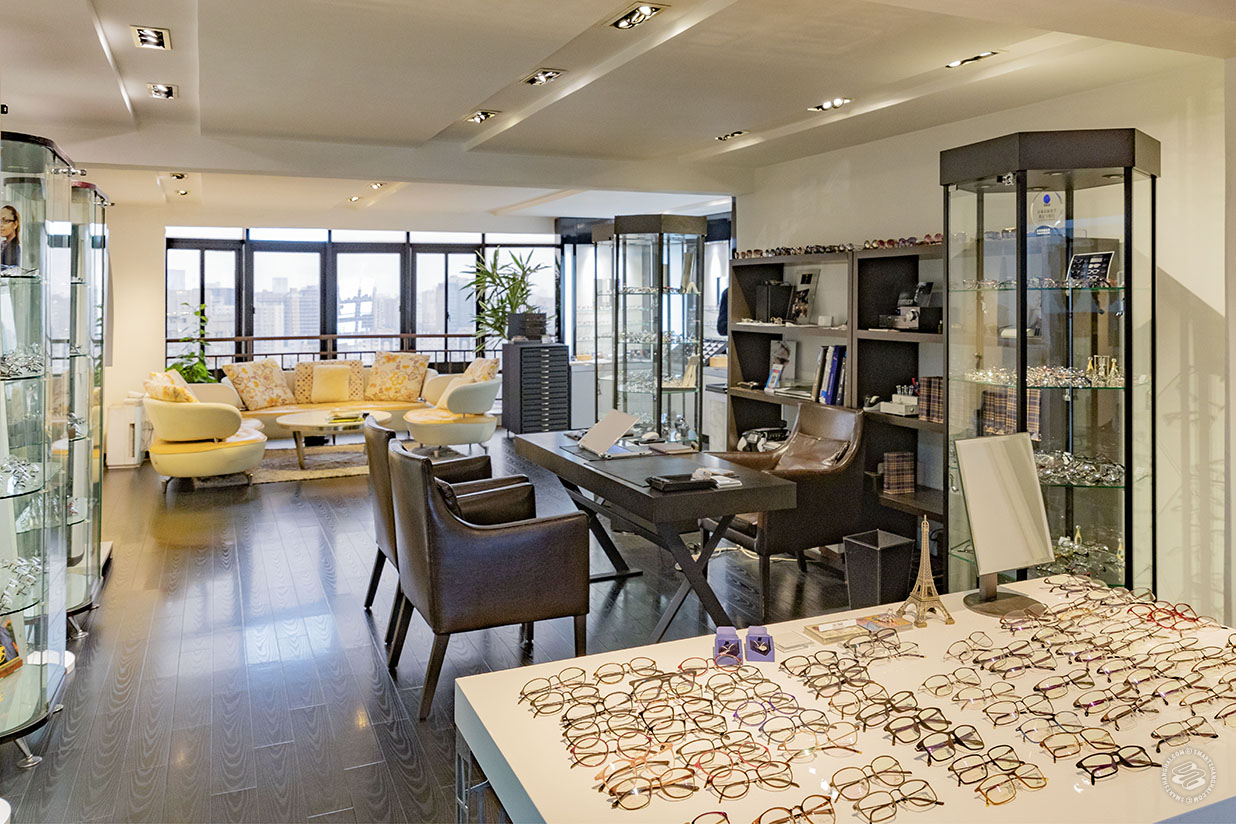 Price: 2-3,000rmb

Brands: Matsuda, Masunaga



Zhongqi is a proper Japanese eyeglass "salon" in a tower block in Gubei. Top-notch service here: Japanese owner invites customers to sit in leather chairs opposite his desk like it's a doctor's consultation and is unflinchingly polite. He told us he didn't want to be in this article because if he gets too many clients, he won't be able to give them the care and attention they all deserve. Sorry boss! The shop stocks mostly Japanese glasses and the main language of commerce here is Japanese, though they also do Chinese (but not English).



Maochang
642 Huaihai Zhong Lu, near Sinan Lu View ListingTaxi Printout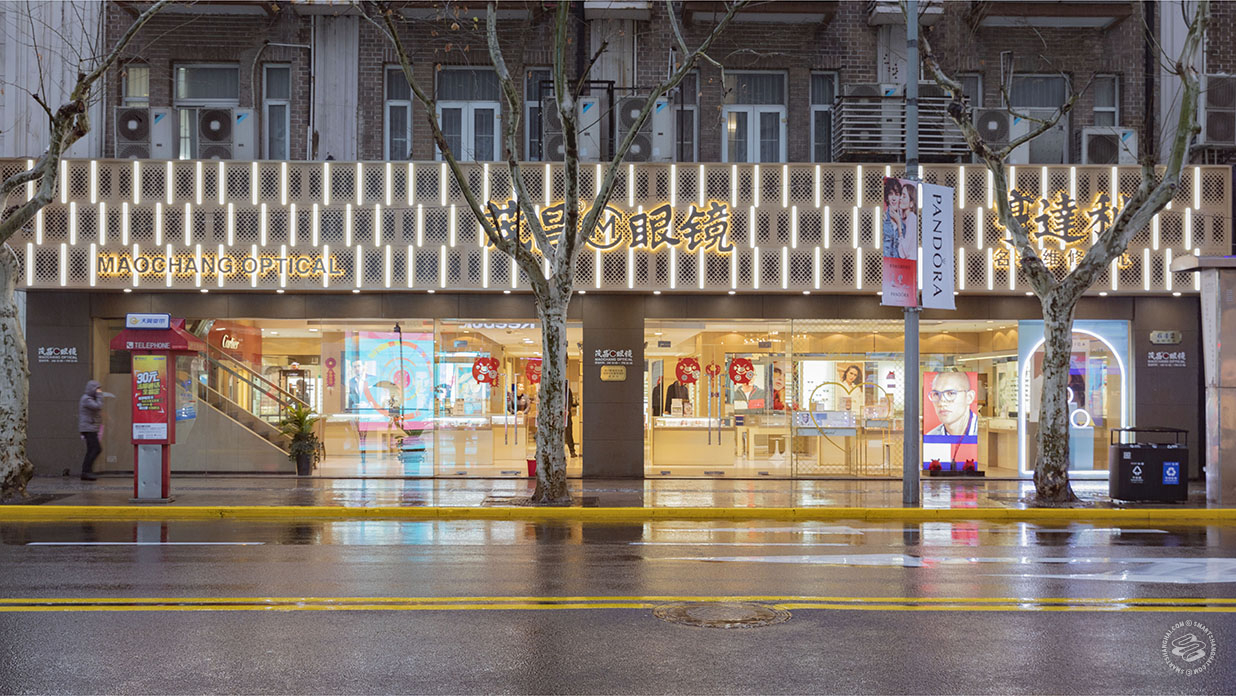 Price: Starting at 380rmb for their in-house brand

Brands: Trussardi, Giorgio Armani, Silhouette, Jimmy Choo, Choppard, Cartier



A downtown legacy brand established in 1923, Maochang is old-fashioned with stiff, if polite, service. Like Redstar, its name and history is probably most attractive to Shanghainese of a certain age, who value dependability over the ability to fit in on a Tokyo street, and the reputation of their optometrists. If you're not part of that segment, maybe the most attractive thing about the store these days is that they do prescription anti-fog diving goggles. Four eyes wanna dive!



Gentle Monster (Huaihai Zhong Lu)
798-802 Huaihai Zhong Lu, near Maoming Nan Lu View ListingTaxi Printout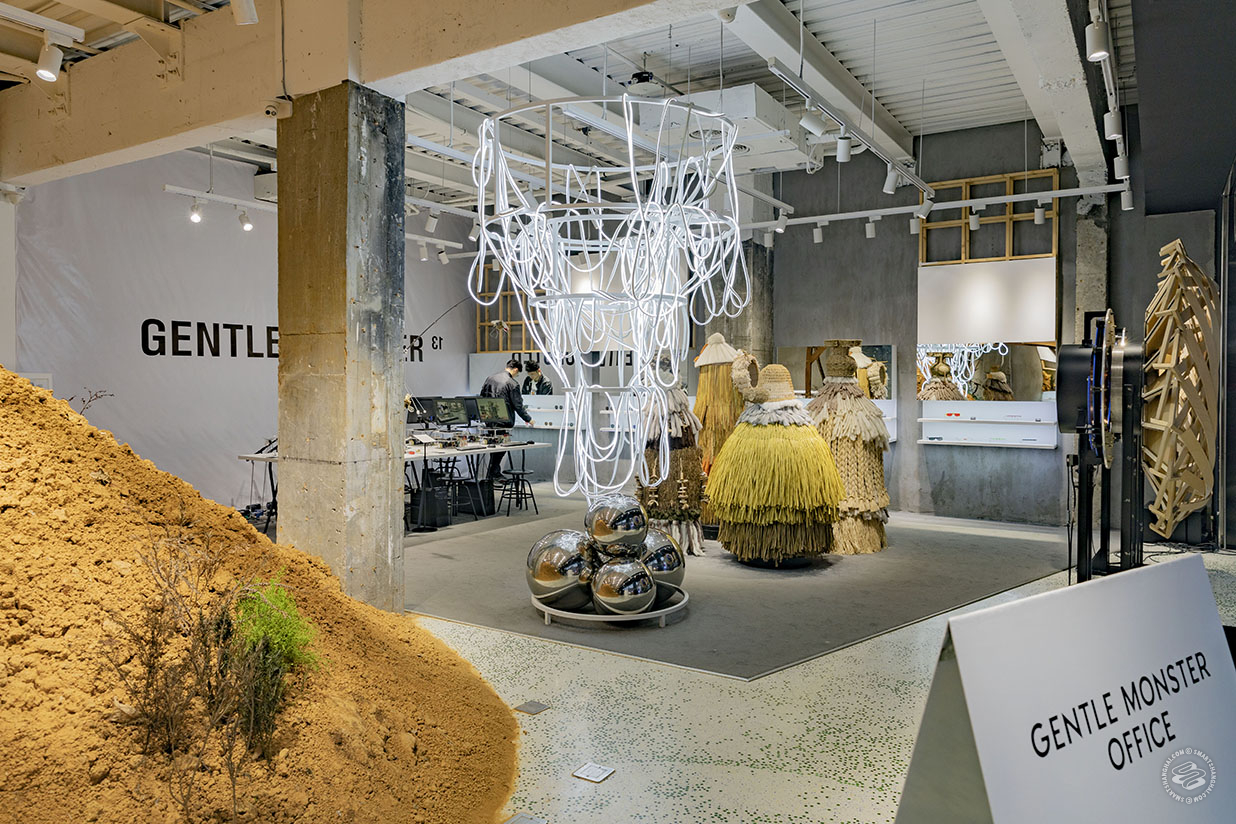 Price: 1,200-1,700rmb

Brands: Gentle Monster ONLY



Gentle Monster is a hyper cool, achingly cool Korean brand stocking only their own stuff. Their shops are art galleries. They're so hip they've got a working design studio on their ground floor. They dumped like 50 sandbags out into the middle of the entrance, because design. Their sunglasses careen from "cartoon villain" to "Seoul circa Year 2149". Functionality is way down the priority list. Regular glasses frames are less boundary-demolishing than the sunglasses. Prices are surprisingly cheap for how much design went into them. It's for people who organize wanghong exhibitions.



Ray-Ban (Huaihai Zhong Lu)
837 Huaihai Zhong Lu, near Maoming Nan Lu View ListingTaxi Printout


Price: Frame+glass deals start 980rmb

Brands: All Ray-Ban, plus collabs



Do you need an intro? Home of the original Aviator/racist cop shades, Ray-Ban has dozens of spiffy red shops around town with good, often English-speaking, service. Ray-Ban is mostly sunglasses, but they do stock regular nerd eyewear that often look like their sunglasses, minus the colored glass.



LensCrafters (IAPM)
LG1/F, IAPM, 999 Huaihai Zhong Lu, near Xiangyang Lu View ListingTaxi Printout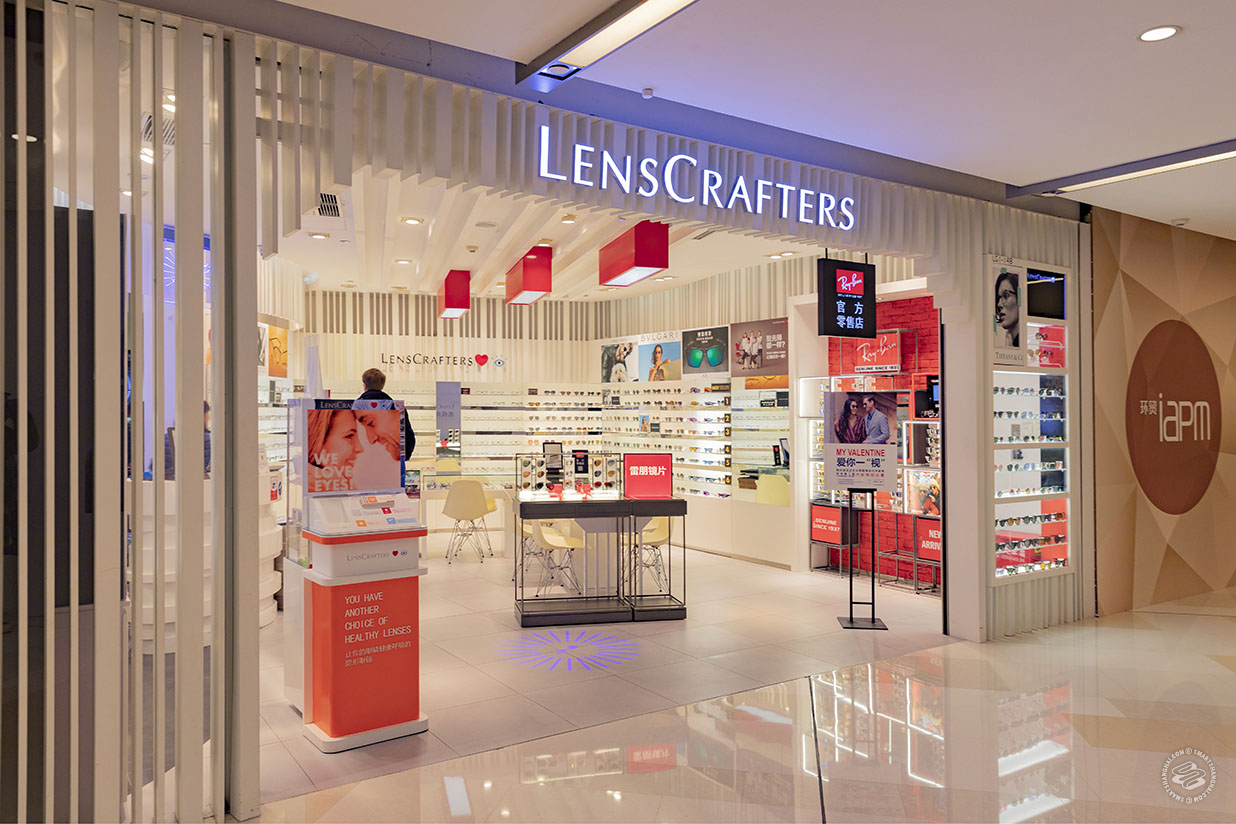 Price: 2-3,000rmb

Brands: Oakleys, PRIZM, Prada



Part of the Luxotica family that also includes Ray-Ban and Sunglass Hut, LensCrafters does more optical frames than Ray-Ban does; they also sell contact lenses. Service is good, they have like a thousand around the city, and it's a decent choice if you're looking for foreigner friendly service.

This is a place for show life about china, If these articles help you life better in china, Welcome to share this website to your friends, Or you can post questions about china life in FAQ, We will help you to find the right answer.