In 1918, Shanghai had one coffeeshop. A hundred years later, and how the landscape has changed. Coffee is on a tear across China, and its home base is right here in Shanghai. By some counts, the city now has more than 7,000 coffee shops, with more than 3,000 of those shops in downtown alone. It is more than any other city in China, by a few thousand. In 2018, we added almost 100 Starbucks alone, bringing the Shanghai total to more than 700, the highest number of any city in the world.



But just because they serve coffee doesn't mean they are nice. The numbers for "specialty coffee", which broadly refers to coffeeshops that are nice, use good beans and have trained baristas, are exceptionally hard to come by. Impossible, really, as there is no one standard for what makes one coffeeshop "specialty" and the next just "conventional". Is Starbucks specialty? What about their Reserve stores? What about the huge flagship, which opened in 2017 and just killed it in 2018? It's hard to count. I used to keep a spreadsheet marking down all the stores I'd visited in Shanghai, but I gave up around number 400-something.



There are so many specialty coffeeshops. So many.



Whatever the quantifiable definition, and whatever the numbers, I can say with some confidence that the specialty coffeeshop market grew in 2018 in many ways. Let's talk about how.




The Chains Are Growing

Do the chains do all the hard work of expanding, creating room for the independents, or is it the other way around? It's difficult to argue that anyone has had a bigger impact on coffee-drinking in Shanghai than The Bux.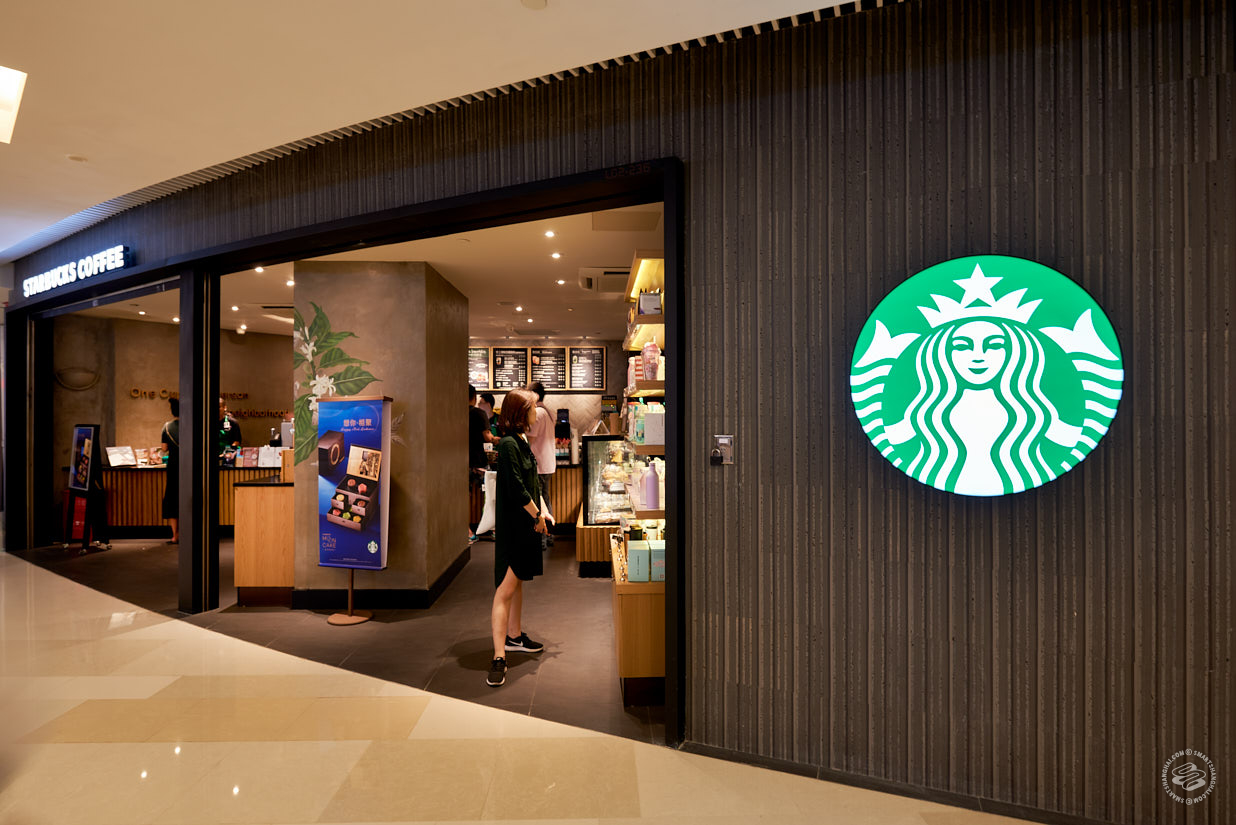 In 2018, they added almost 100 shops to arrive at more than 700 in Shanghai including 18 Starbucks Reserves.



Luckin Coffee, which was the darling of the biz world for its growth-hacking contagion-level spread across China in 2018, went from having zero shops in Shanghai about a year to more than 190 by the end of November, and will probably break 200 before the year ends. In December, it got another 200 million USD in investment, making it worth 2.2 billion USD. (But how did it taste?)



Homegrown brand now has a total of 54 shops in Shanghai.



, which started on Yuyuan Lu, secured 45 million rmb in investment in 2017, and used that to help expand in 2018 to 16 shops in Shanghai. (SmSh talked to the founder in October.)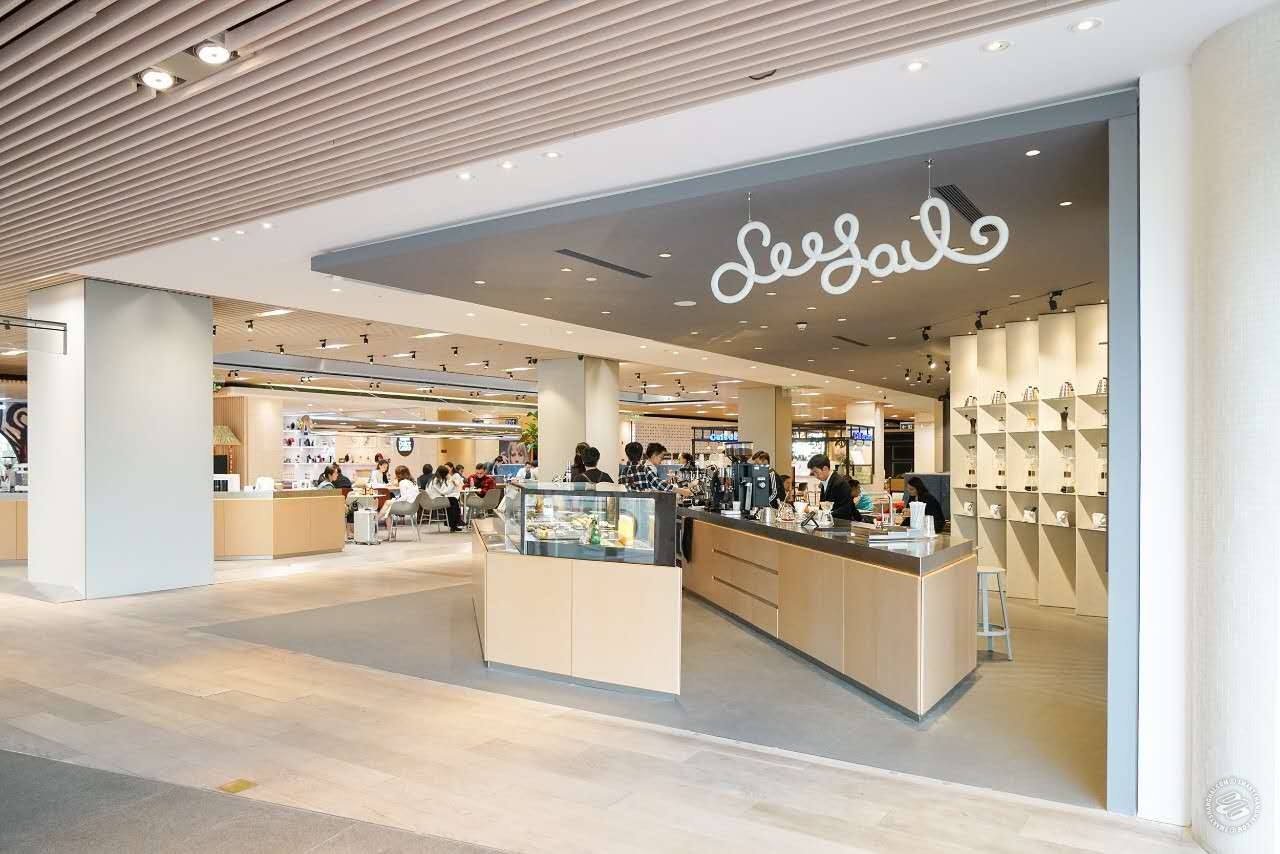 Jing'an phenomenon upped their number of stores to 10, almost all within a stone's throw of each other.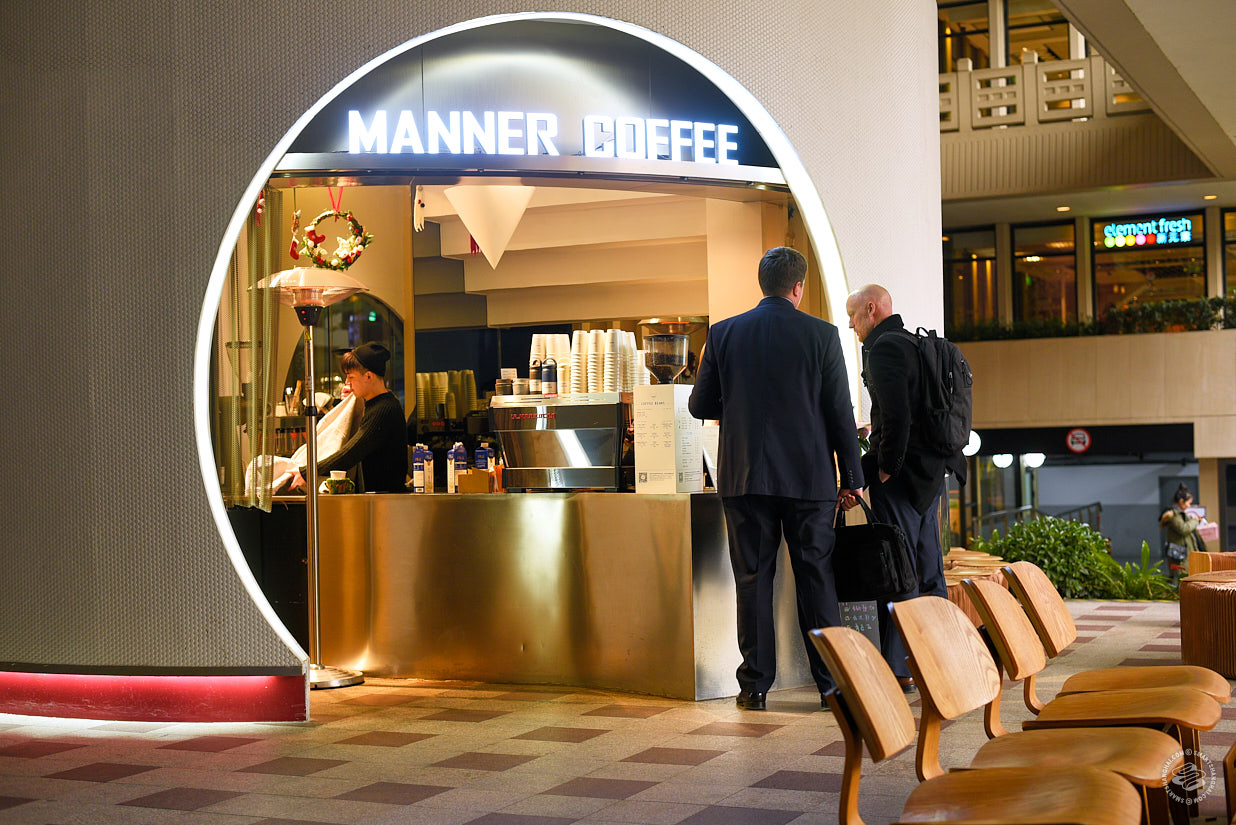 Beijing's , which started in 2017 and somehow secured 100 million rmb of investment from Junzi Capital in December of that year, expanded to eight shops in Shanghai.



There Is A Festival Circuit

The Shanghai Coffee Festival happened in March, a must-go event for serious coffee people. The winning Barista was from Wuhan; the latte art champion from Chongqing.



The consumer-facing Lujiazui Coffee Festival happened in April, bringing baristas and brands from Hong Kong and the US, and the Indie Coffee Festival debuted in July, bringing a bunch of Hong Kong brands up for people to try.



That was followed by The Tea & Coffee Trade Show rolled into town in November, followed by CafeEx, a three-day industry trade show for cafes, in early December.



Shanghai Shops Are Up On Global Trends

Of course they are. The kids are hipper than ever before. So when Rubens Gardelli from Italy became the World Coffee Roasting Champion in December 2017, Shanghai coffeeshops , and quickly began offering their beans.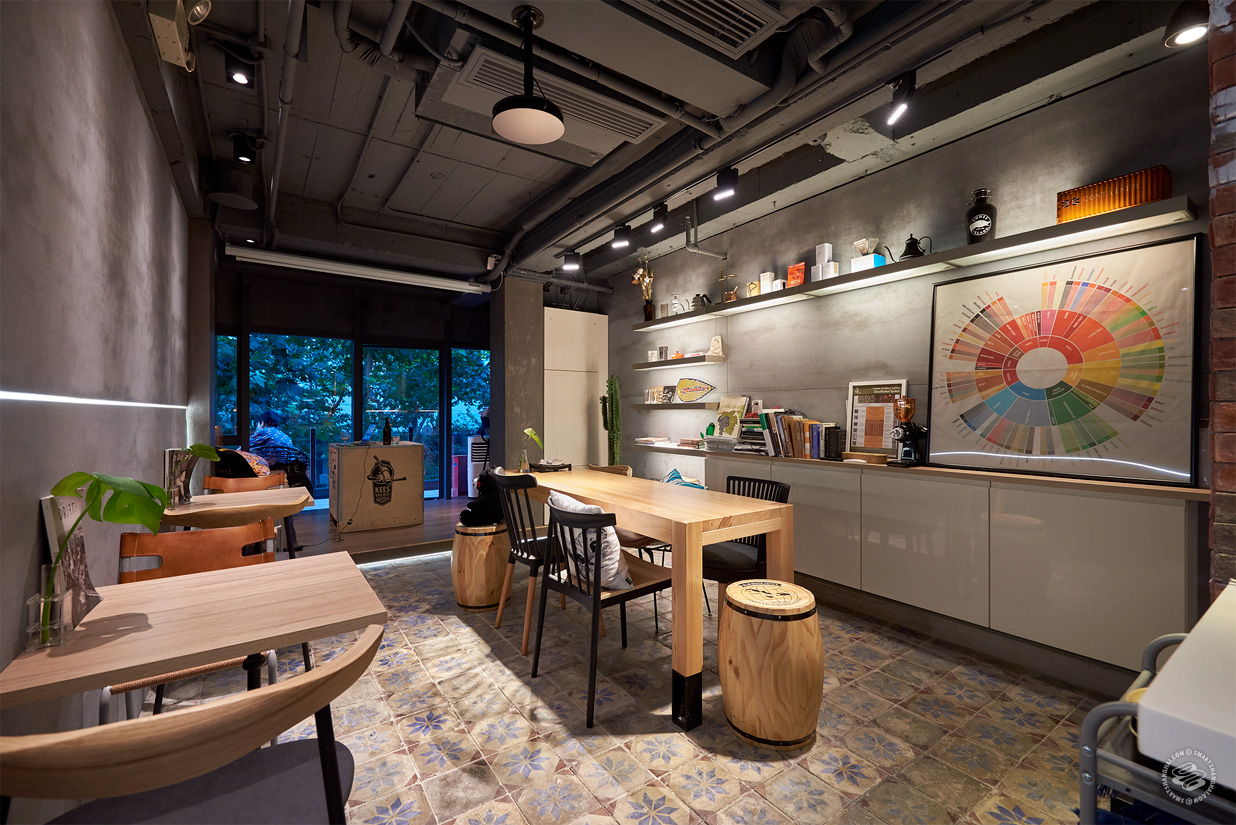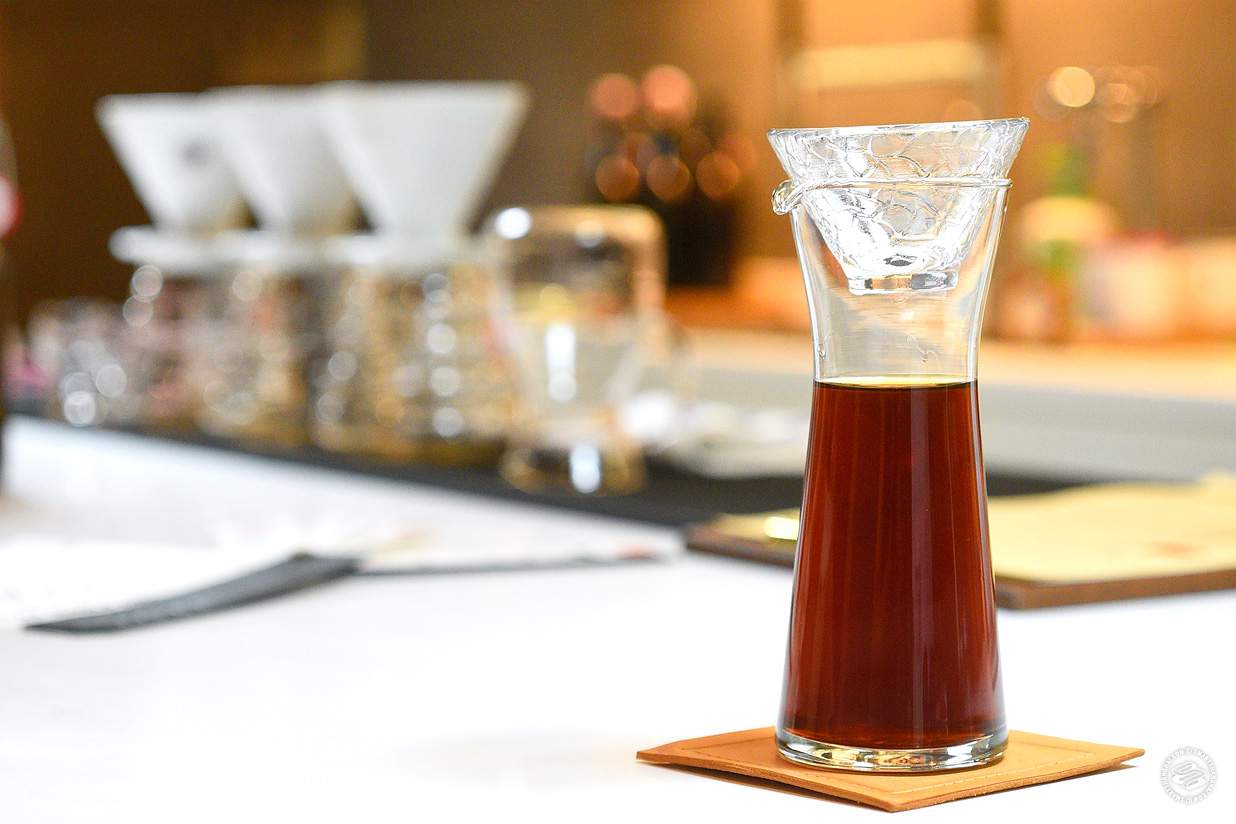 You Can Now Roast Beans In Your Store — Legally

Starbucks opened its in the very end of 2017, and in the process of doing so contributed to the new Shanghai open coffee-roasting production license rules being enabled. Basically, it's now okay to have roasting facilities in your coffee shop. It was not okay before.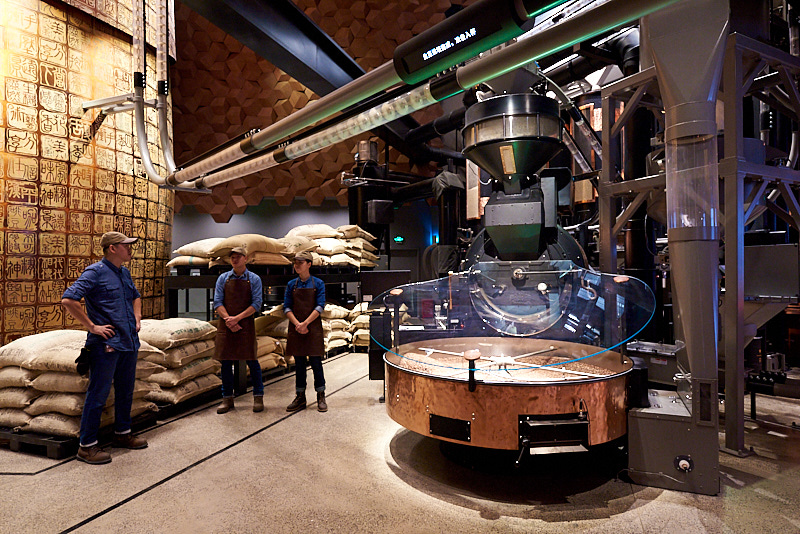 The Nine Shops You Should Know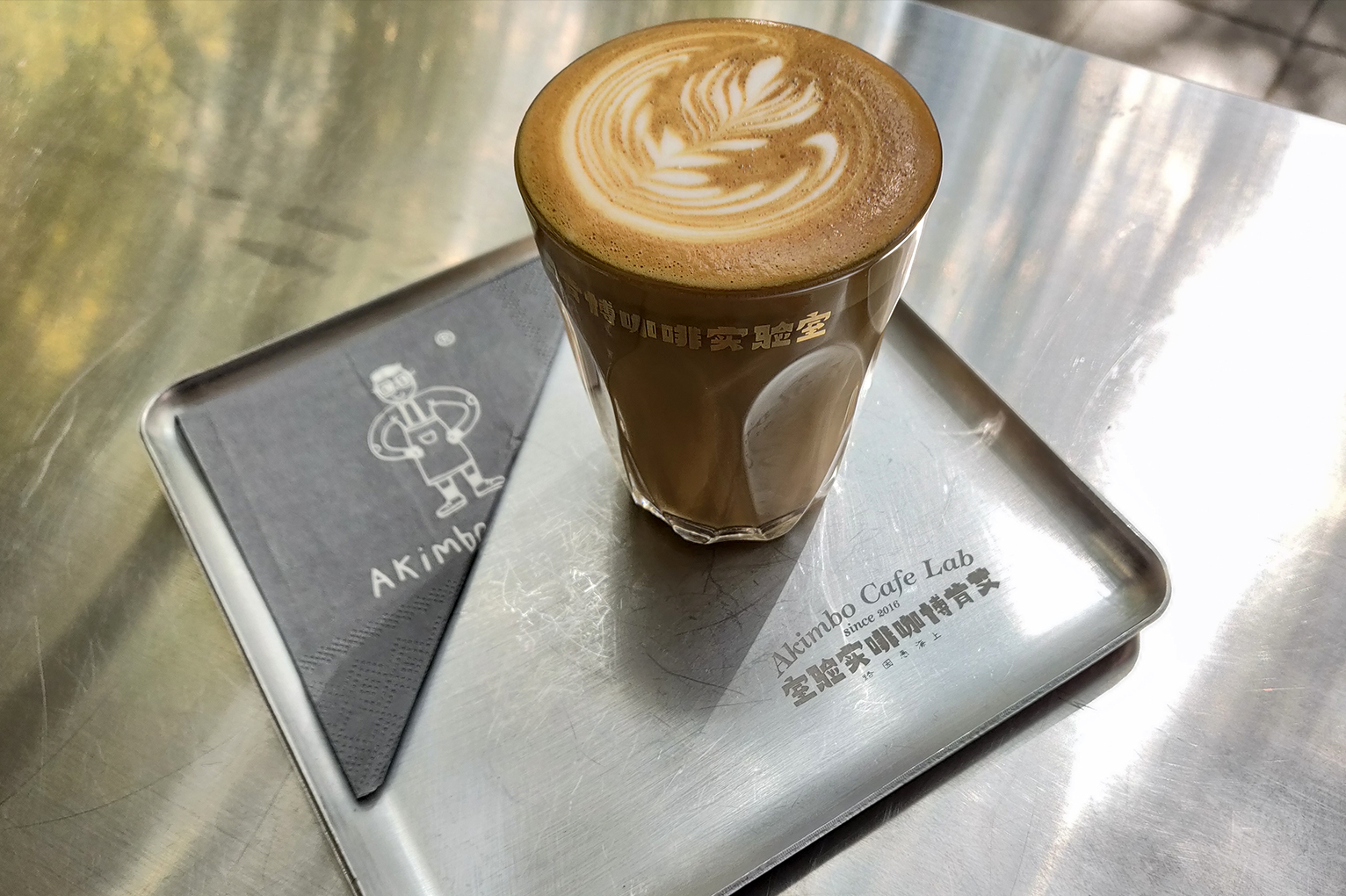 1. . From Shenzhen. They started with a low-key shop aimed at students in the Fudan University area, and then made a big, wanghong-shaped splash with their oversized shop on Yuyuan Lu. Prices are pleasant (30 kuai for a latte), and baristas are busy but friendly.



2. . From Beijing. Brought their fancy equipment, skilled baristas and Northern cool to Shanghai.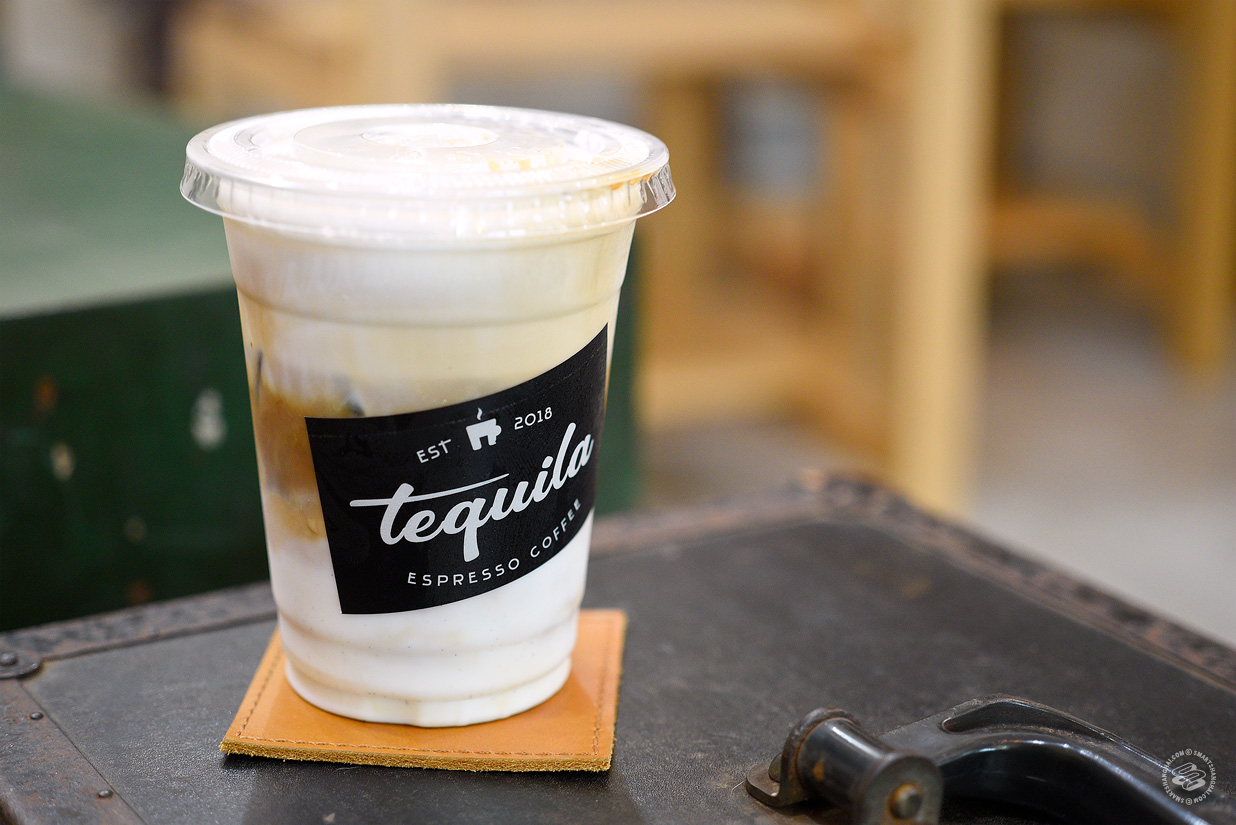 3. . An independent coffee shop where the owner is often present and brewing. Their "Fancy" blend works great in flat white and latte.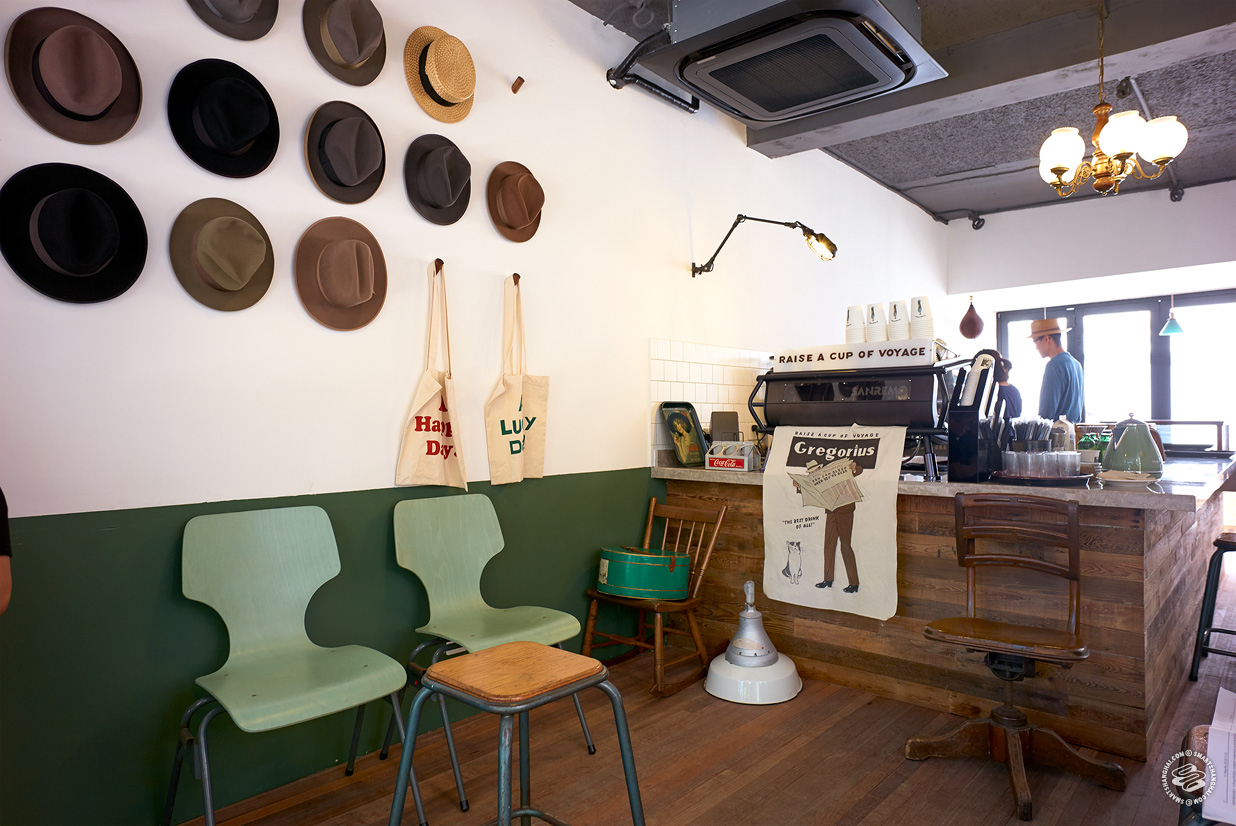 4. . Atmospheric shop on Yuyuan Lu with vintage furniture and cups and a backyard.



5. . An independent shop near Fuxing Park with vintage charm and very affordable prices.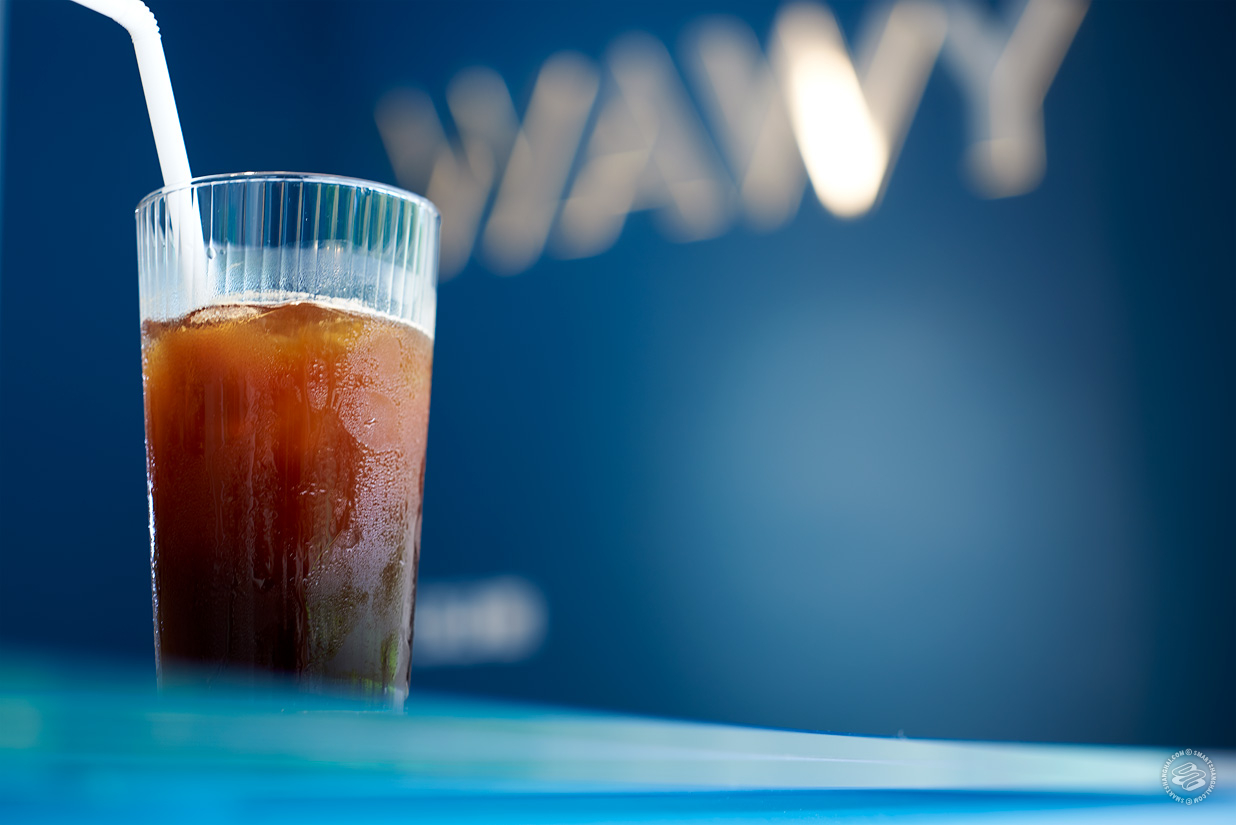 7. + . Onirii underwent a big change of concept, became extremely quality oriented and posh in a minimalistic way. The original coffee shop moved from Nanchang Lu to Jinxian Lu, and the owner launched a second brand, WAWY, in Fuxing Park. (A second WAWY has barely opened as of mid-December 2018.)



8. . A place to see and be seen opened at the end of the year.



9. . Hidden store goes public with a retro theme.
The Outsiders Rush In

More interesting than the big, established, international brands, Chinese coffeeshops from across the country began to stream into Shanghai in 2018. Shenzhen's opened three locations over the year, including a huge wanghong "lab" on Yuyuan Lu.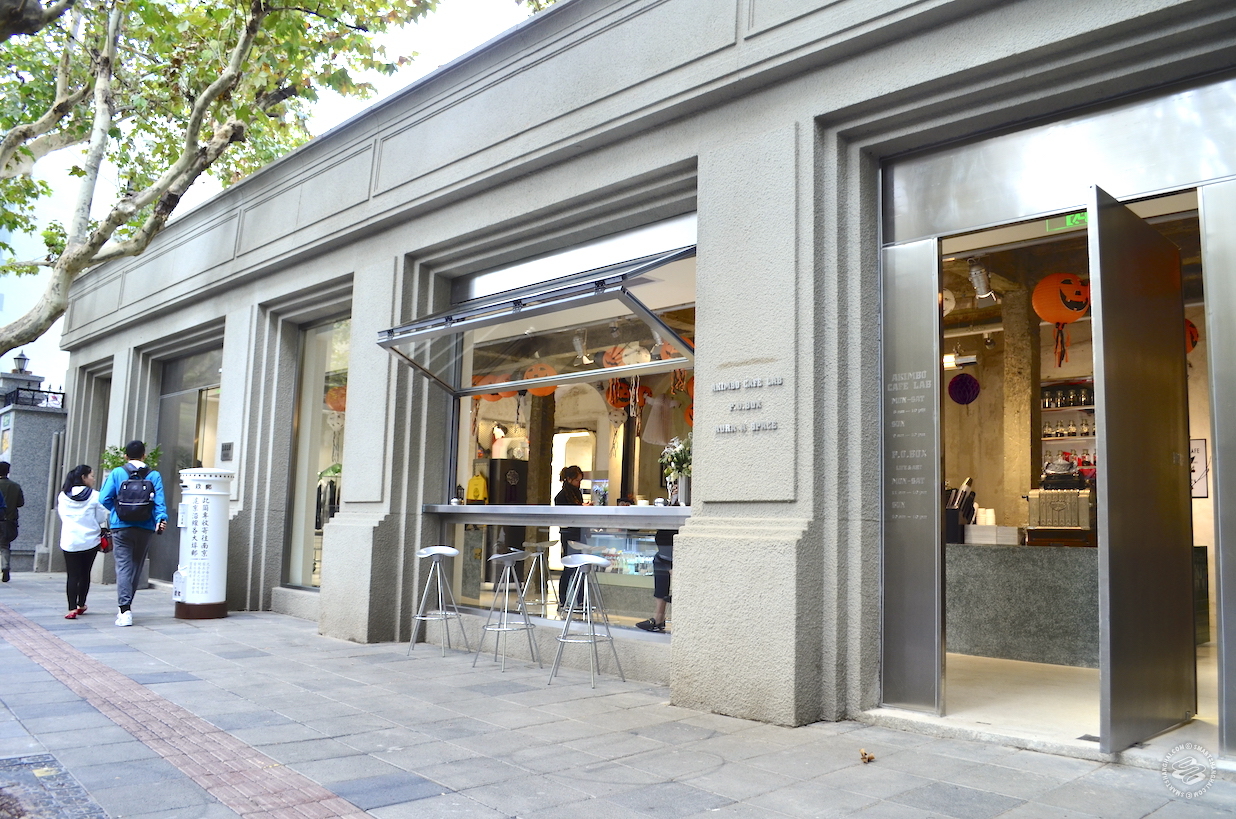 Beijing favorite picked a location on Nanchang Lu to plant its southern flag.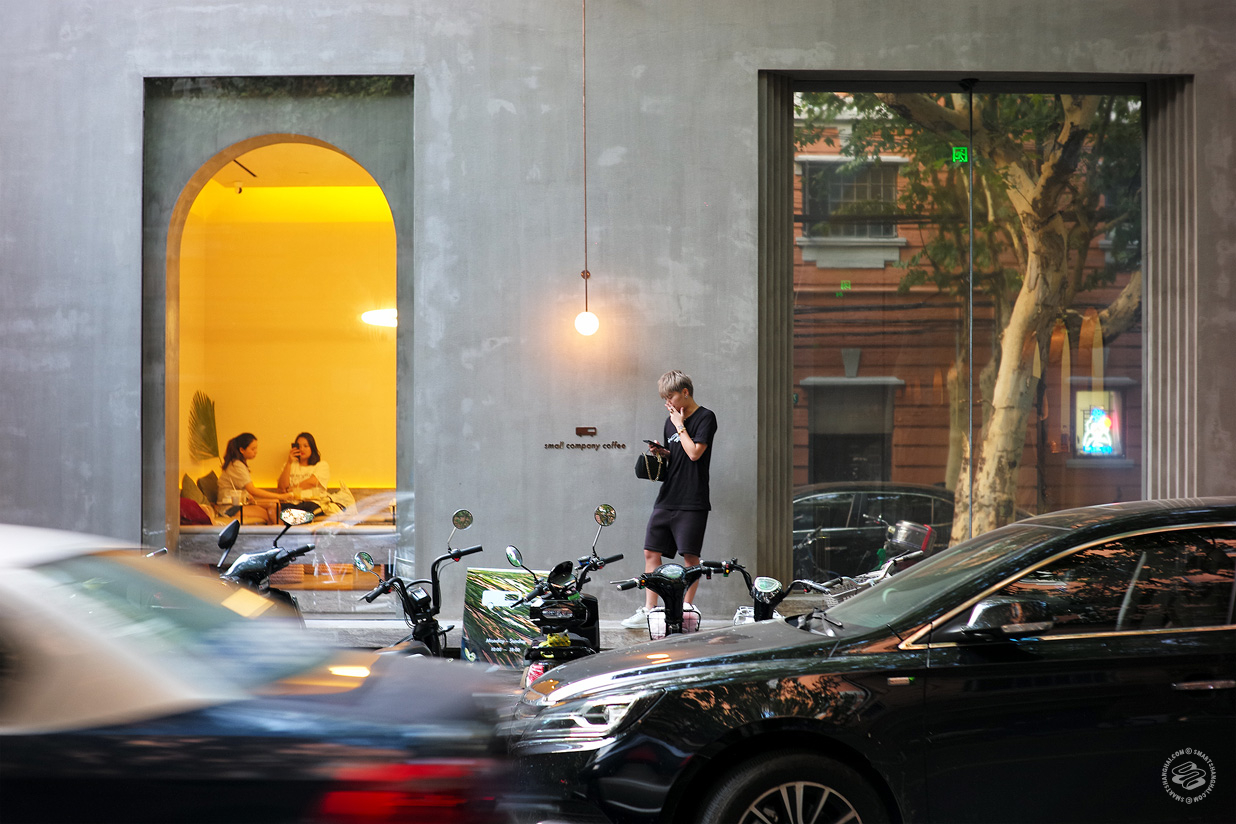 Chengdu's shared a space with Bar Lotus on Julu Lu. And , originally from Dali, Yunnan, moved into a space near Fuxing Park. A few foreigners got into the game as well, with the Dutch-owned (Dutch-owned), and then and , both opened by Singaporeans.



The Menu Is Expanding

There are also developments on the menu. Some coffee shops add signature teas or sodas (), some add food and brunch (, , ) and some add booze to their drinks (). Quite a few are getting dirty (, , , ). That means a shot of hot espresso over cold milk. Because layers were so 2018 in 2018.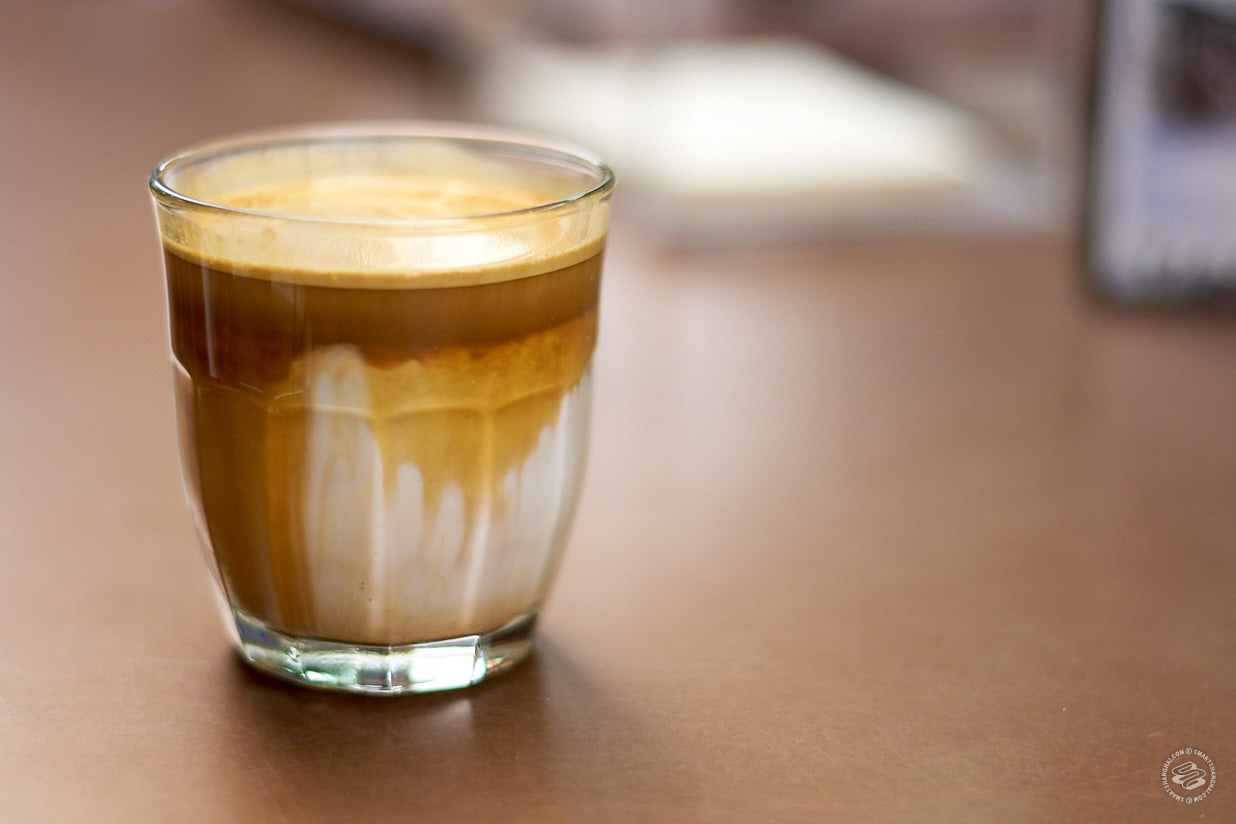 Non-Dairy Milk Arrives

Oatly, the oat-based milk, made a huge push in China in 2018 and they are now in many independent coffee shops.



And Then There Is Delivery

Luckin cut off Starbucks' legs with its rapid delivery-focused strategy. Then Starbucks got into delivery itself, instead of tacitly ceding its delivery business to the daigou drivers. And then, McDonald's jumped into the fray with 20rmb (delivered) Americanos. But really, I don't like delivery coffee, so let's move on.



In Summary

The past year saw both major changes and minor changes, but overall, the trend was towards comfort. That was most obvious in the delivery wars, which now mean there are more ways than ever to get coffee without leaving your desk, but also in the spread of specialty coffeeshops to neighborhoods throughout the city, meaning you no longer need to travel to hip enclaves to get something besides a Starbucks. And for everyone except Starbucks (and their junkies), that's definitely a good thing.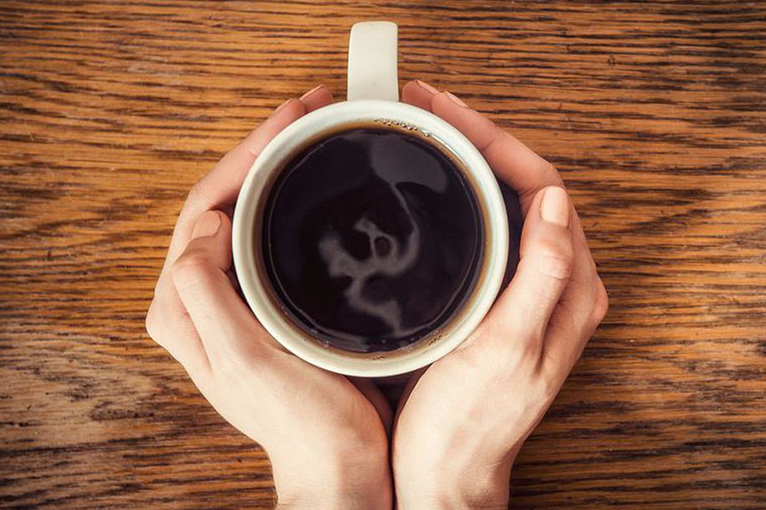 This is a place for show life about china, If these articles help you life better in china, Welcome to share this website to your friends, Or you can post questions about china life in FAQ, We will help you to find the right answer.