So many art shows! So many galleries and art museums in Shanghai have something new to offer! In Huangpu, the mediums and the concept of art are redefined, and boundaries are crossed. At the West Bund, old infrastructure is reborn as a new home for visual fireworks. And in Pudong, Gian Lorenzo Bernini comes "alive" in the form of a robotic arm. A real abundance of art this month.



***



Close Your Eyes and Drink This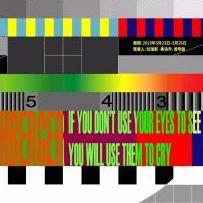 Daily except Mon until May 26 2019
Tobias Rehberger: If you don't use your eyes to see, you will use them to cry
Rockbund Art Museum - 20 Huqiu Lu, near Beijing Dong Lu



Tobias Rehberger invites you to have a cup of tea inside an art installation he made. But only if you pee in it first.



The German sculptor, a known "manipulator", encourages you to urinate in a small wooden house on the second floor of the Rockbund Art Museum (RAM), in which the magic of art happens: urine is recycled into a cup of hot, mint-flavored tea. The color of the tea is a suspiciously dark shade of gold. I hate to admit, but it's quite delicious.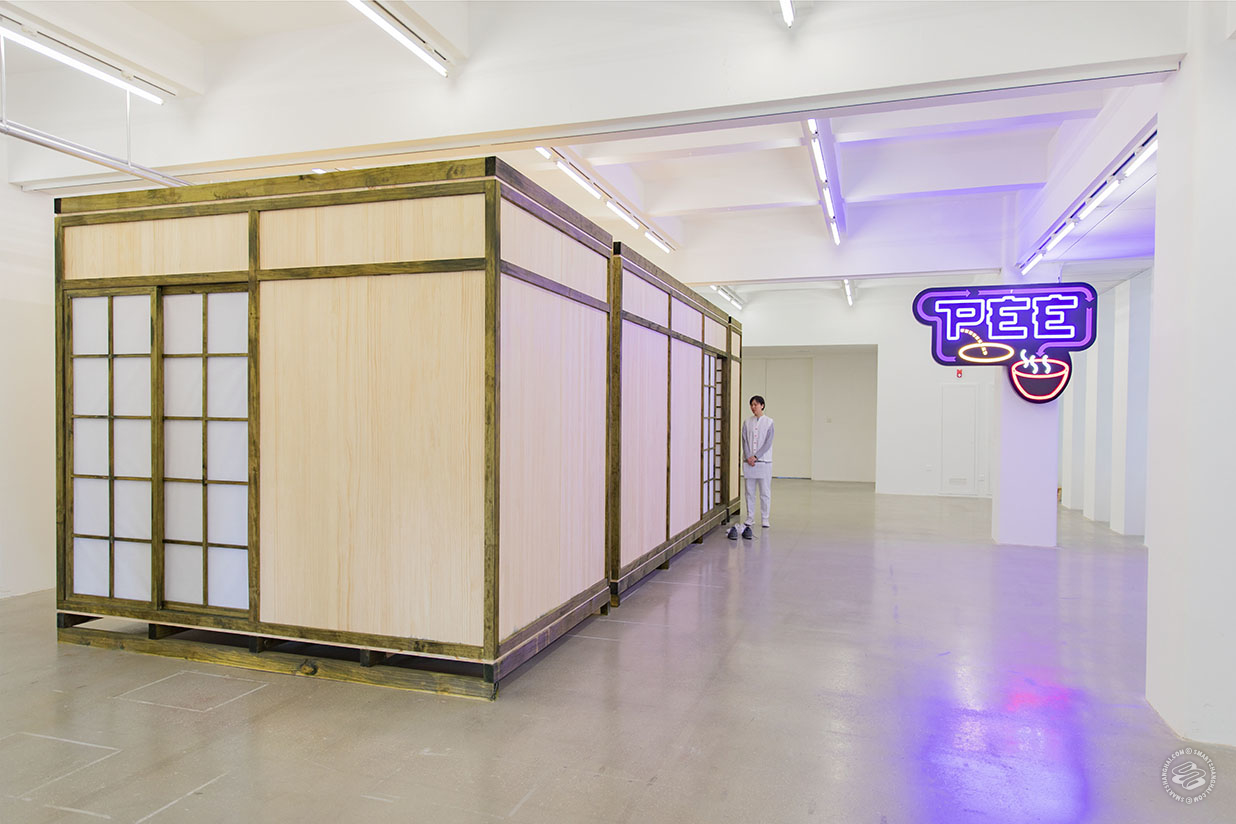 Rehberger's weird ideas are not limited to this "pee & tea house". He also partnered with local restaurant Blackbird to turn the museum entrance into a butchery; the museum cafe is now a cocktail bar open from 6pm to 2am. The centerpiece is a giant LED sign that can sync its lights to the music you play.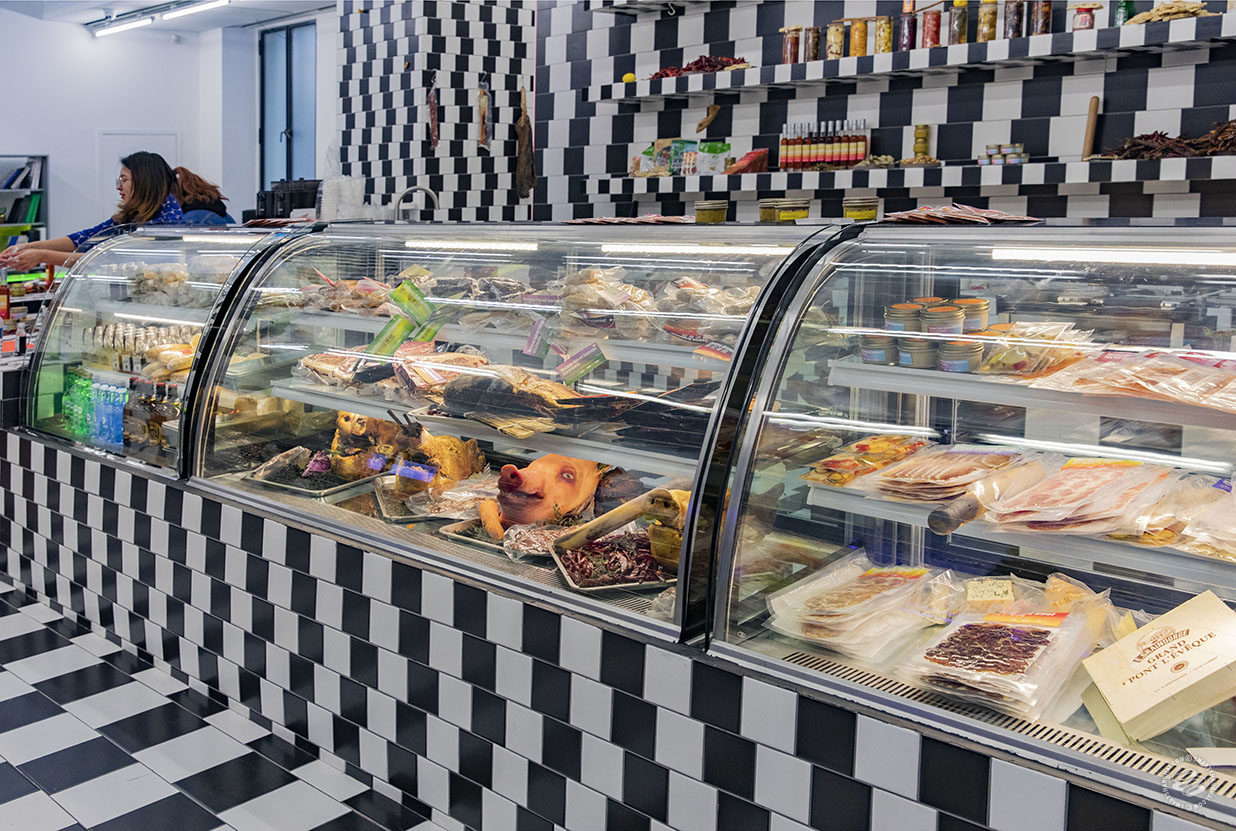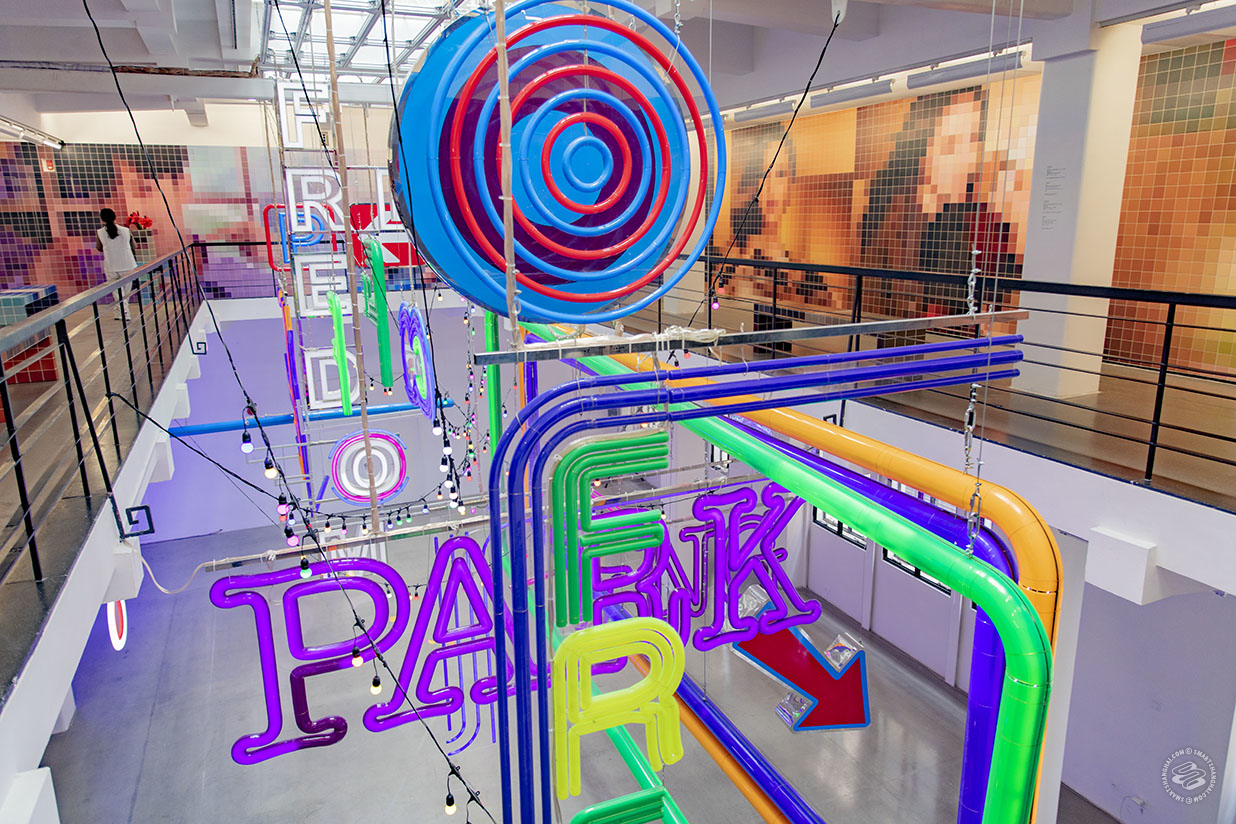 Rehberger puts objects in an environment where they are unlikely to appear. This solo exhibition is engaging and gives visitors a wide range of interpretations about how we perceive the world. Albeit absurd at times, it leaves you wanting more. 50rmb to enter, or 80rmb for two on Gewara. The ticket also comes with a free shot & snack, and a cup of "rescued lemon tea". No, that's not recycled urine.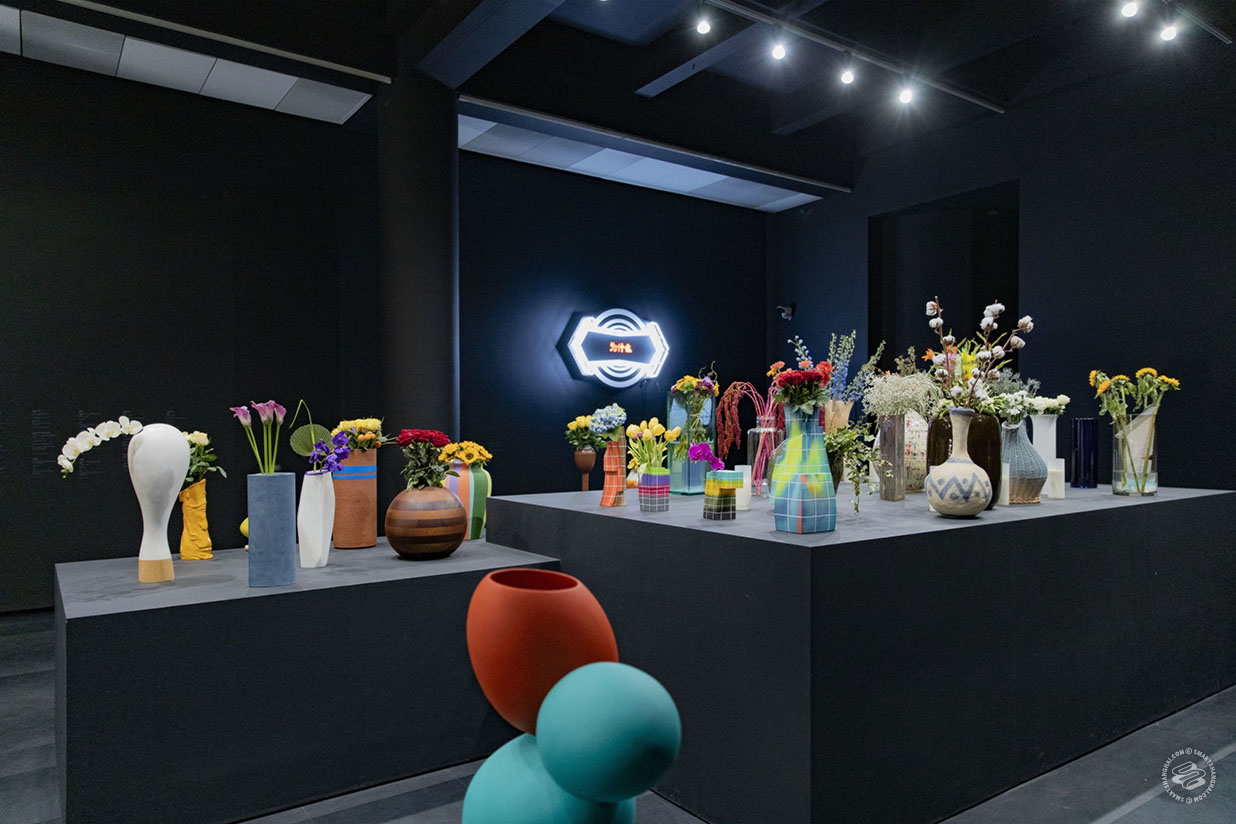 New Galleries on the Same Street



The historical Amber Building in front of RAM now hosts small galleries and art agencies, like a co-working space. Among them are Galerie Perrotin Shanghai and the more recently opened Lisson Gallery Shanghai.



Lisson debuted in Shanghai with a small exhibition called 'Love is Metaphysical Gravity', featuring a total of five artworks from four contemporary artists: Marina Abramović, Richard Long, Shirazeh Houshiary, and Tatsuo Miyajima.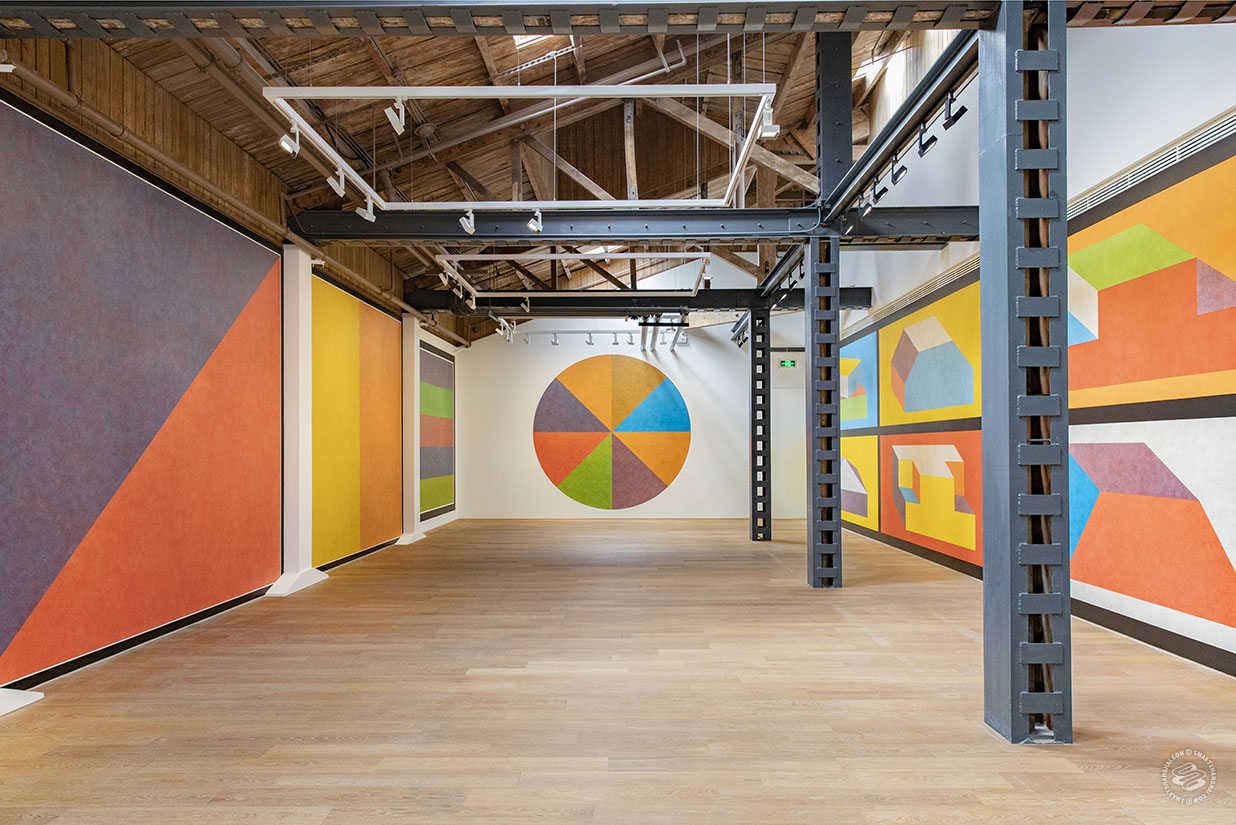 Perrotin, on the other hand, has a bit more to see. The gallery is currently the home of the first solo show of American artist Sol LeWitt in Shanghai. A founding figure of conceptualism and minimalism, LeWitt defined art as sets of guidelines to follow. His wall drawings, nine of which are displayed here, can be executed by other people instead of the artist himself without the restraint of the locations. Colorful stripes and geometrical forms go beyond the field of vision and the physical form of art. Note that the venue is closed on both Mondays and Sundays. Free entry.



***



Mall Art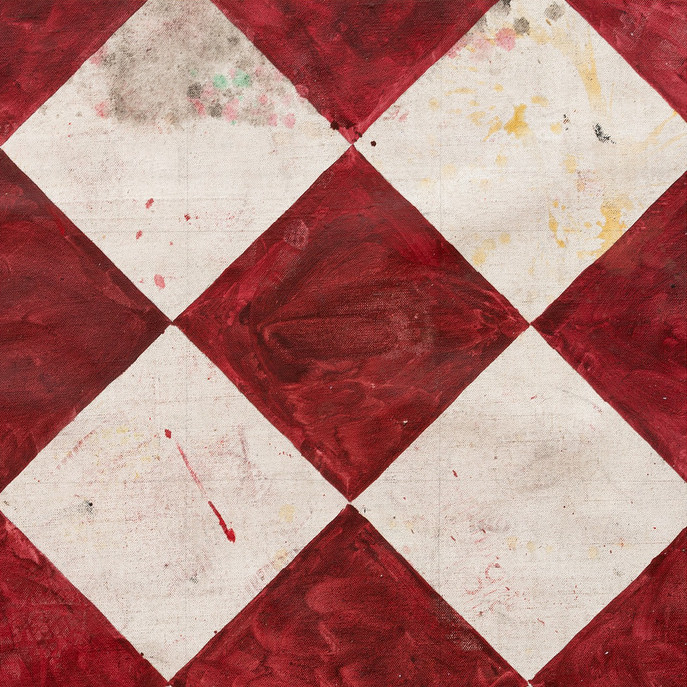 Daily until May 31 2019
Oscar Murillo | Zhang Enli
chi K11 Art Museum - B3/F, 300 Huaihai Zhong Lu, near Huangpi ...



Following Katharina Grosse's Mumbling Mud is the duo solo exhibition of Zhang Enli and Oscar Murillo. Like Grosse, Zhang also created some of his large-scale works and art installations on site. He converted part of the basement of K11 into a temporary studio which reveals his raw, abstract "mark-making" process to the audience. The reoccurring object of the show: the white-and-red checkered flooring inspired by the mosaic tiles of old Shanghainese houses. Visitors can step on it, "damaging" the painting while perceiving the ambiguous meaning behind it.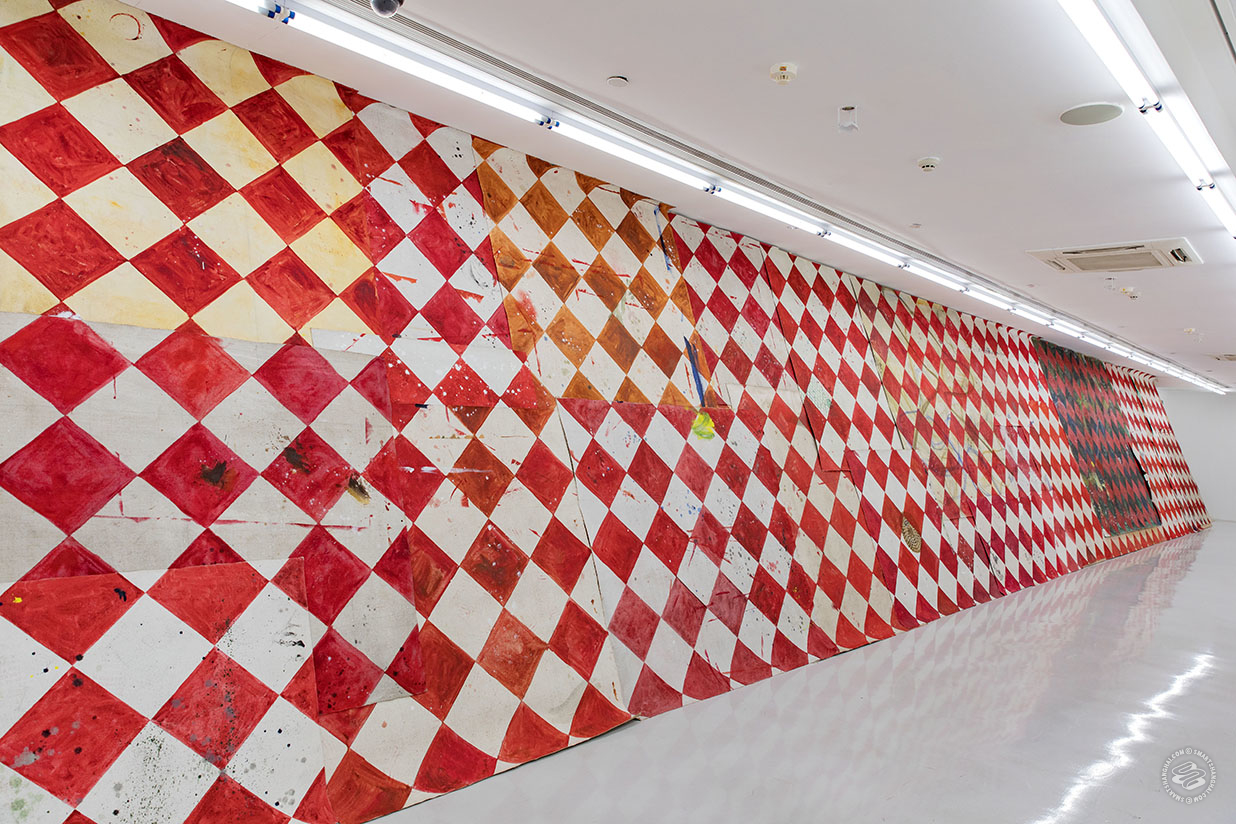 Murillo's works are much more tangible. They actually smell. The young Colombian artist investigates global capitalism through various styles of art installations. Canvases made of corn and clay were burnt and hung in the middle of the air; life-sized paper effigies are dressed up as Colombian local workers, staring straight at the bleak wall. Entry fee is 70rmb for one or 110rmb for two.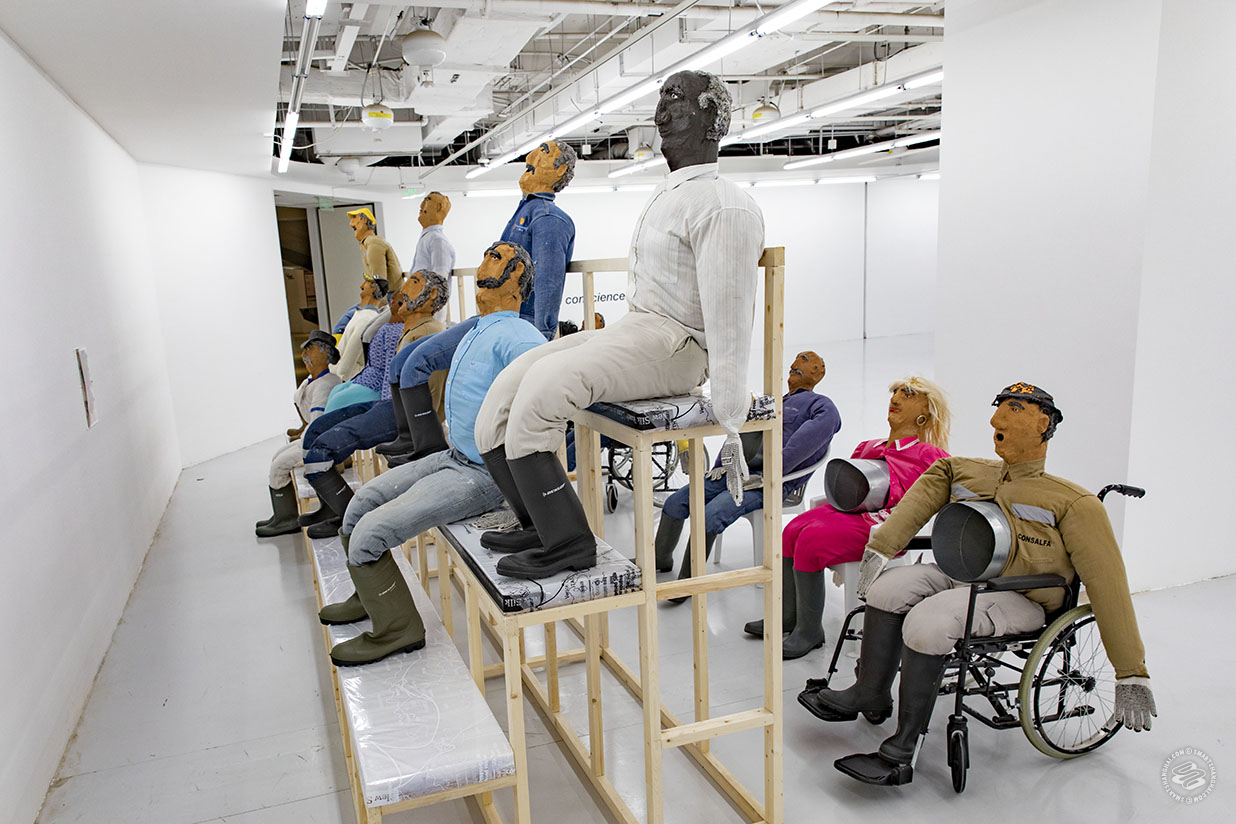 ***

More in the same area:



Yayoi Kusama's solo exhibition is still hot. The tailor-made Instagram playground at Fosun Foundation has 42 pieces of art from Kusama. 150rmb for entry. At 'What Was I?' in Rongzhai, Fondazione Prada and artist Goshka Macuga selected 25 artworks (including some Italian art masterpieces) to put on display. Combined with an android, they explore the post-apocalyptic world inside a historical house. Entry is 60rmb.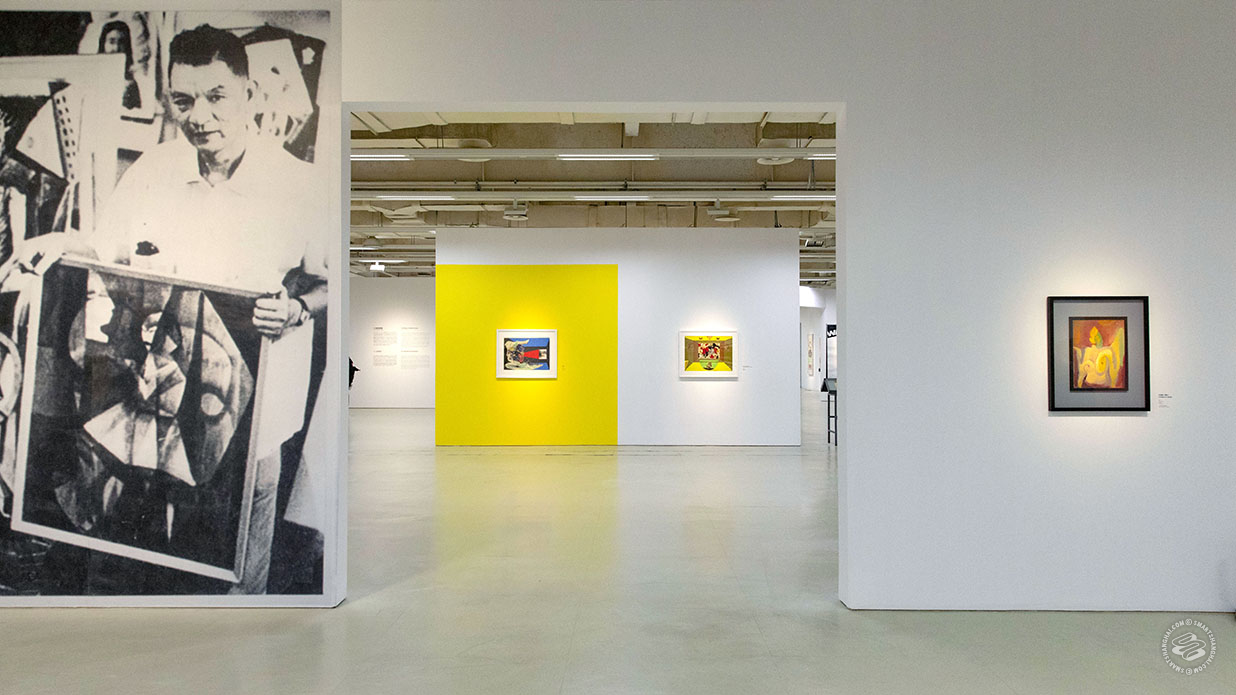 As part of their collection series, Power Station of Art is hosting a retrospective exhibition for Luis Chan on the fifth floor, showcasing more than 100 works from this important figure in China's contemporary art history. Free entry.



After MoCA placed street art in the museum, Magda Danysz Gallery followed suit and launched Vhils' solo exhibition. The show features a range of bas-relief carved portraits created by the Portuguese street artist while he was in Beijing and Shanghai.



***



Tank Shanghai Finally Opens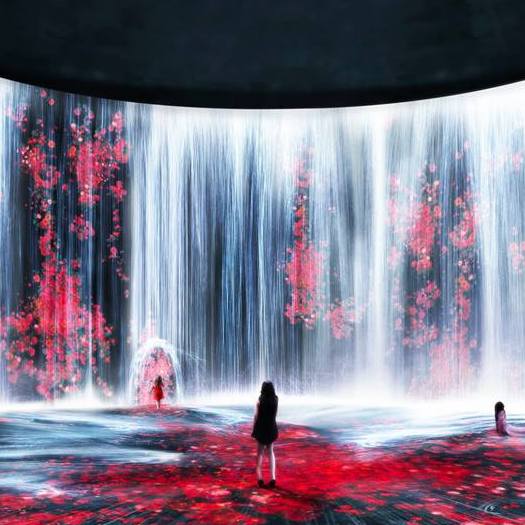 Daily except Mon until Aug 24 2019
Universe of Water Particles in the Tank
Tank Shanghai - 2350 Longteng Dadao, near Longyao Lu



Art collector Qiao Zhibing's highly-anticipated oil tanks officially opened on March 23, bringing Japanese collective teamLab (Tank #5), Argentinian sculptor Adrián Villar Rojas (Tank #4), and some of the biggest / most profitable names in Chinese contemporary art (Tank #3) all together in this massive museum. Even on a workday afternoon, there's a long line.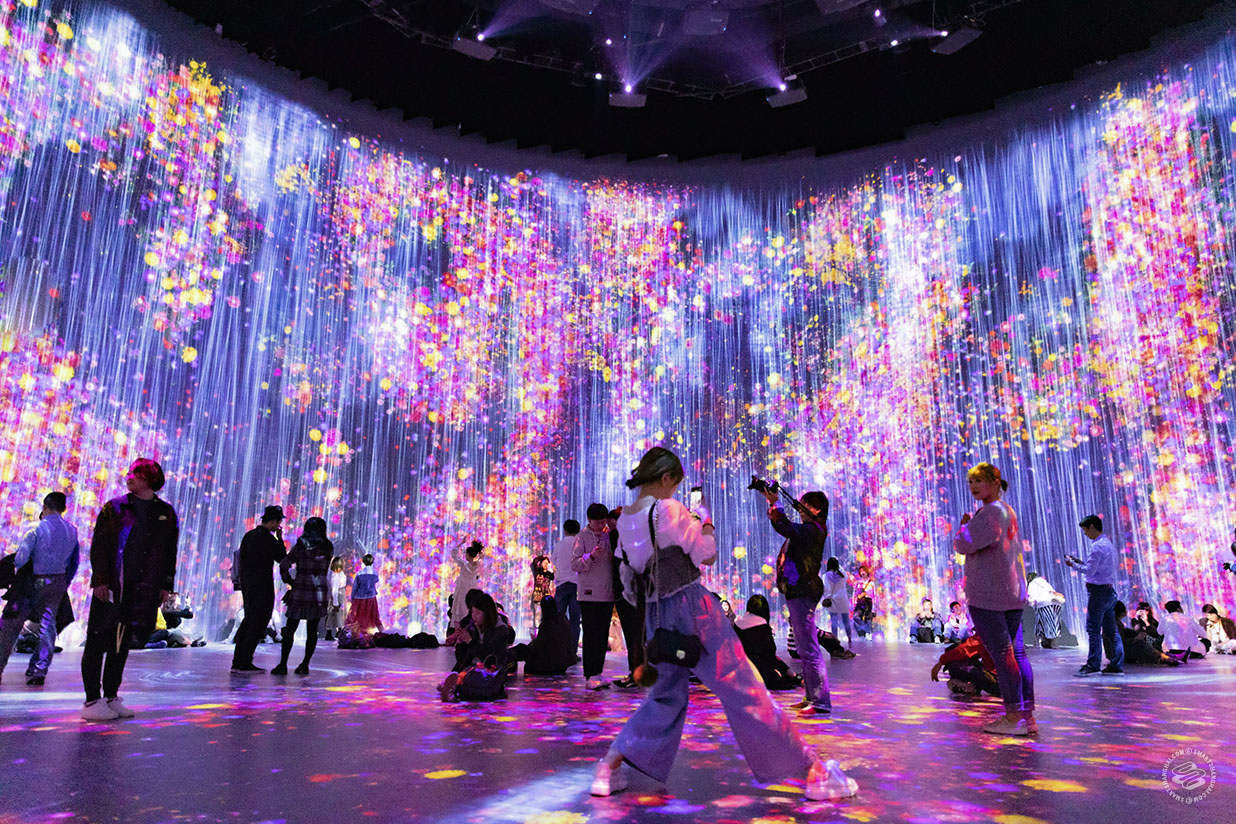 TeamLab's immersive digital waterfall is certainly the most visually spectacular piece here. Not just a looping projection, the flow of water interacts with people, luring them to stay inside with the ethereal, luminous and battery-draining experience.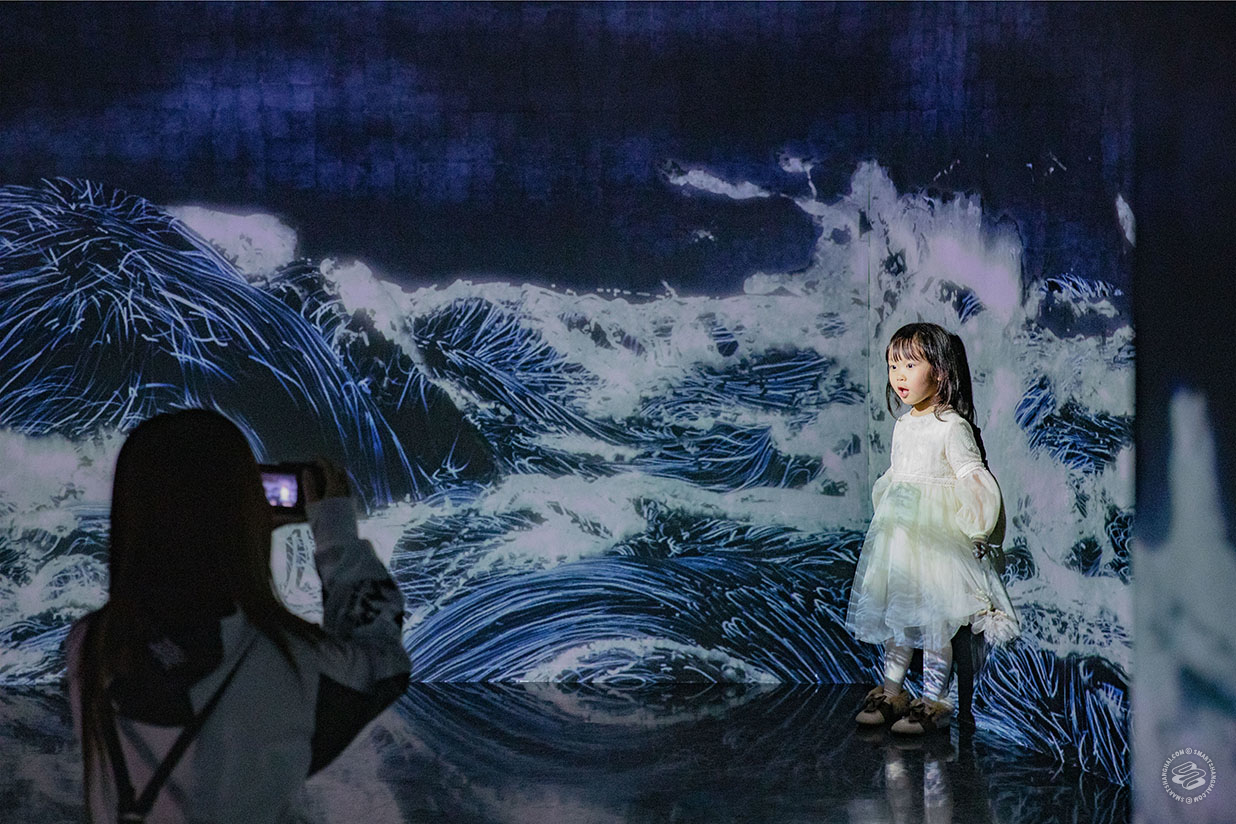 There is more water in the tank — Black Waves: Lost, Immersed and Reborn is displayed in another exhibition hall and connects Japan's most recognizable motif in a puzzle-like dark room. While roaming around, visitors will find three other digital pieces in the corners, also signifying life with celestial themes. Entry is 150rmb, reservation via their WeChat (上海油罐艺术中心) is also suggested. The two small exhibitions at #3 and #4 are 30rmb each.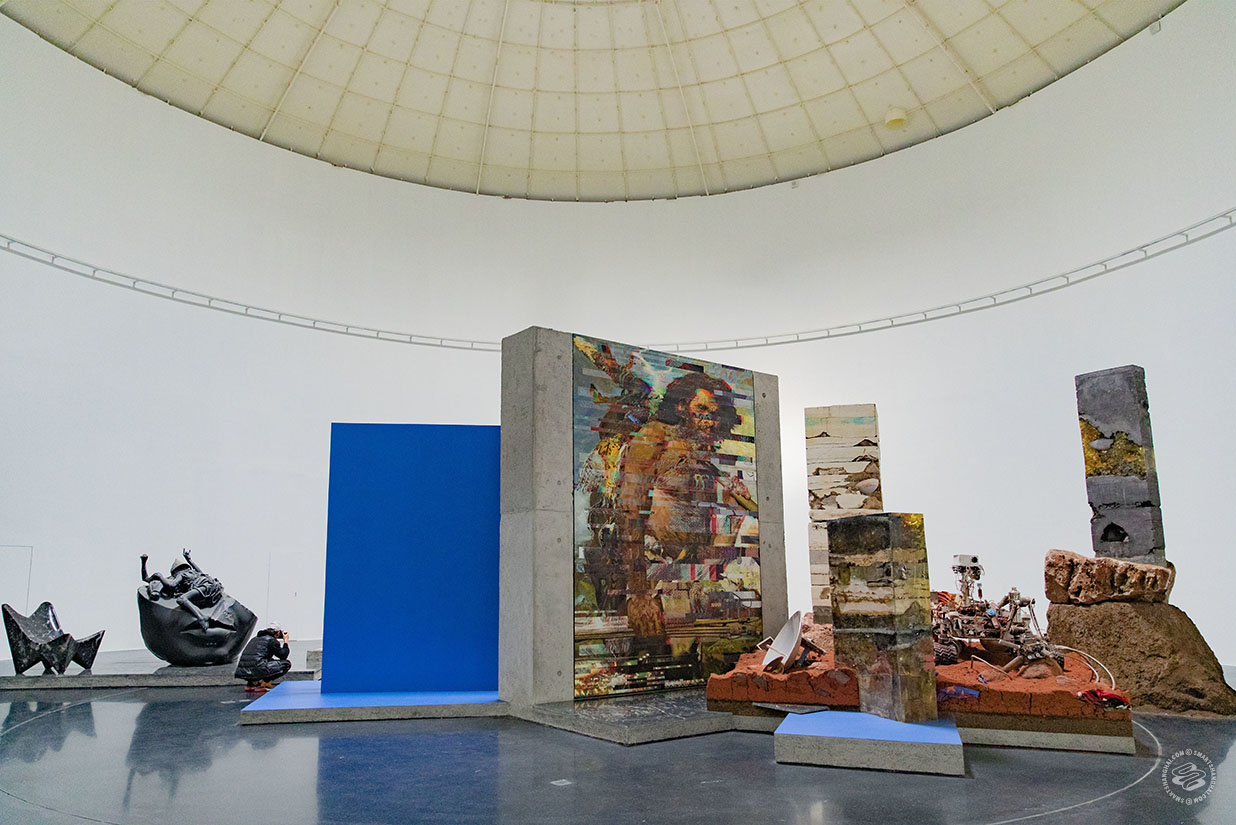 More in the same area:



Also owned by Qiao Zhibing, the Qiao Space not far away from Tank Shanghai hosts 'Earthbound Cosmology' (20rmb), a solo show for Liu Chuang. The multimedia artist put together a video montage of fascinating topics: bitcoin mining at hydroelectric power plants in China, field recordings of indigenous communities and its connection with sci-fi films.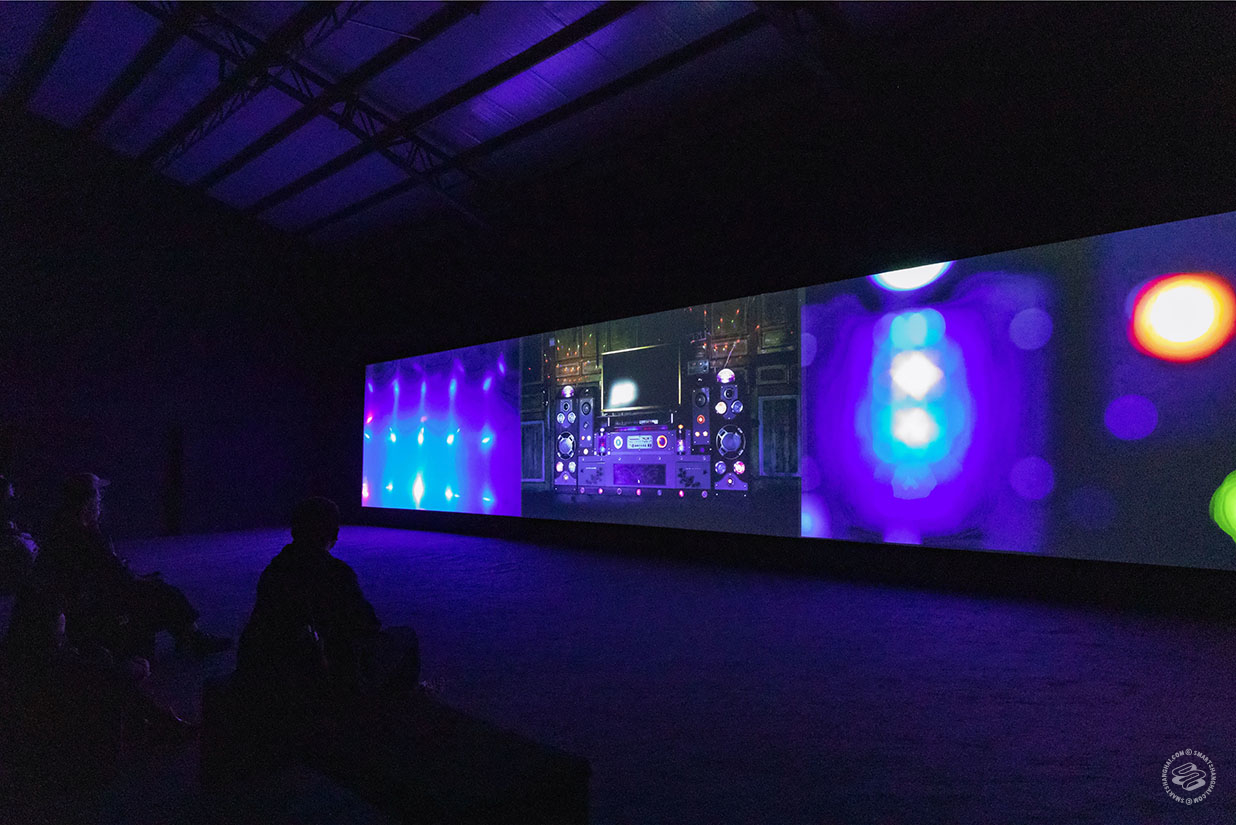 ***



Factory Floor Meets Classical Sculpture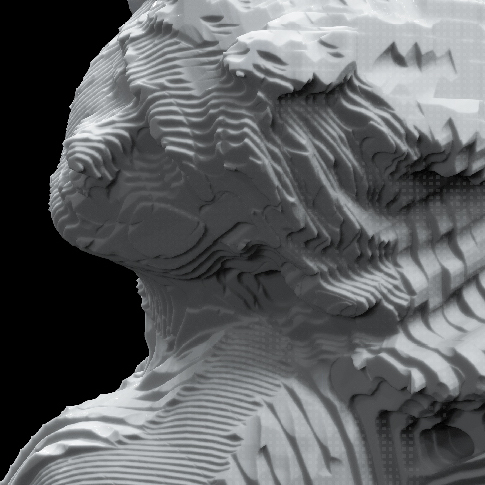 Daily except Mon until Jun 2 2019
About Quayola - Asymmetric Archaeology: Gazing Machines
HOW Art Museum - No. 1, Lane 2277 Zuchongzhi Lu, near Sheng...



Arts goes high tech at HOW Art Museum. At Italian visual artist Quayola's first large-scale solo exhibition in China, Hellenistic sculptures, Baroque art, and landscape paintings are reconstructed by computer algorithms. The complex 3D geometric shapes and arresting colors from these works are like avant-garde electronics, offering viewers a chance to rediscover classical paintings with futuristic fashion. Really cool stuff.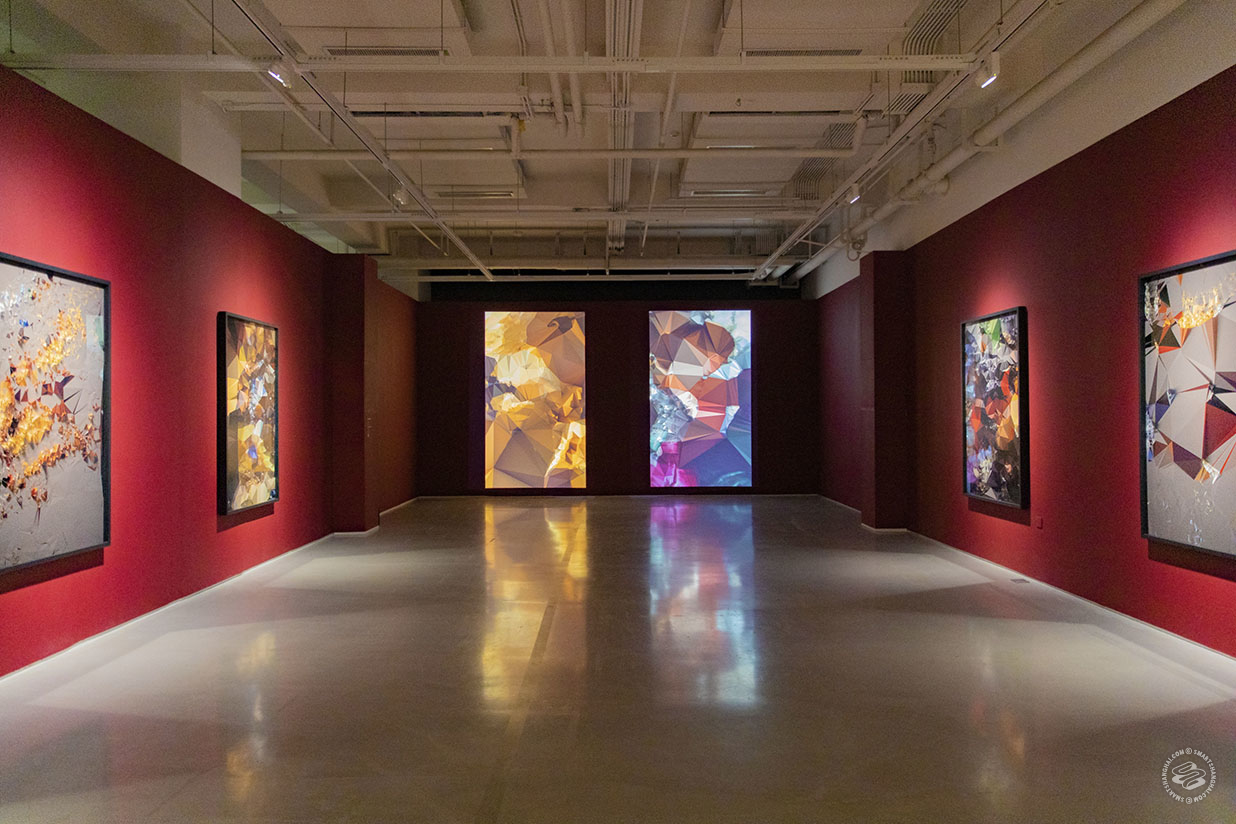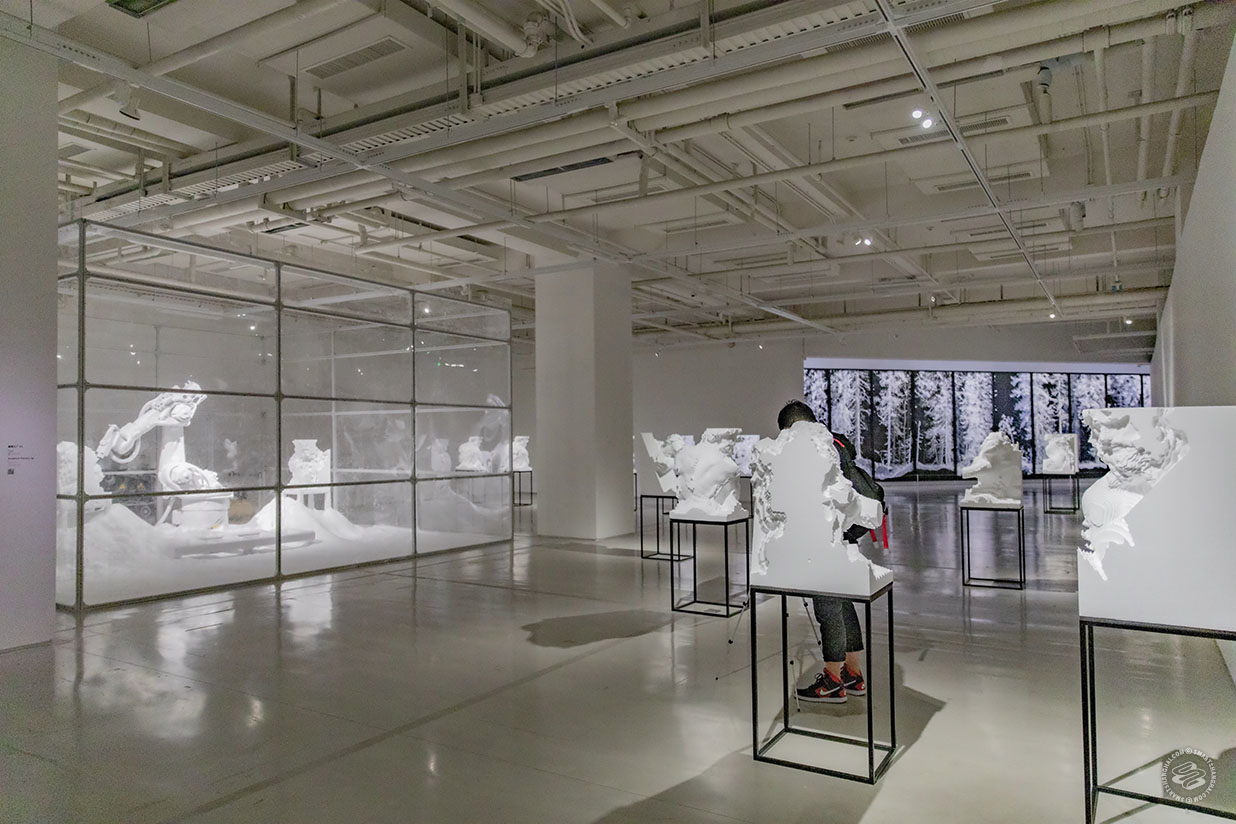 In the main hall, Gian Lorenzo Bernini's Pluto and Proserpina are milled tirelessly by a robotic arm on a foam block. Over a span of three months, unfinished ancient masterpieces are "mass produced" with endless possibilities. French Impressionism is also manipulated by software. The multiple video installations at the end show visitors how an ultra-high definition camera "sees" nature landscapes swaying in the wind: slushy, saturated, carefully analyzed in a way that only computers can do. 100rmb for entry.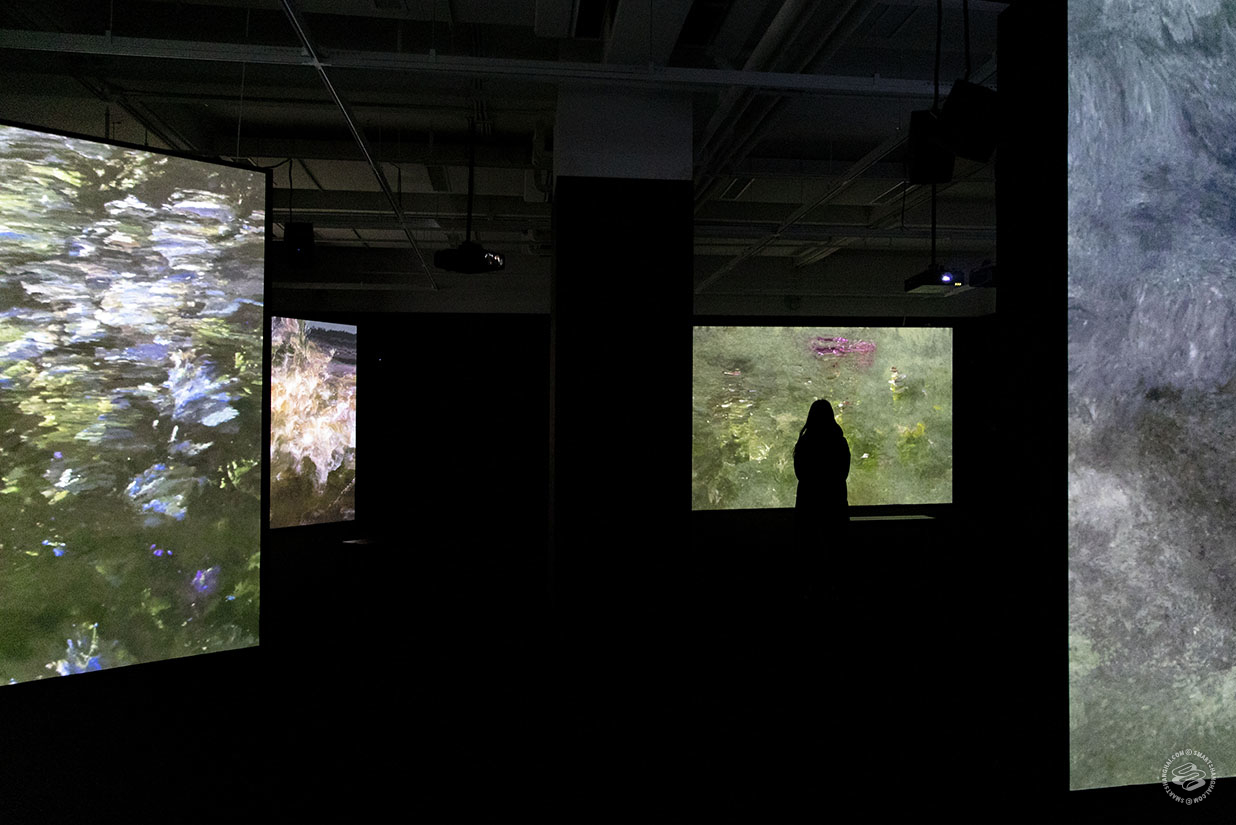 ***



Other Highlights:



Pearl Art Museum in Minhang is hosting the first major Mucha exhibition in China (120rmb). The retrospective covers around 200 original artworks, jewelry, books, as well as personal belongings from the artist. The audience can have a chance to take a glimpse of Mucha's multiple identities: a Bohemian, a picture artist for the people, an international artist, a mystic, a patriot, and a philosopher. Read our coverage about it here.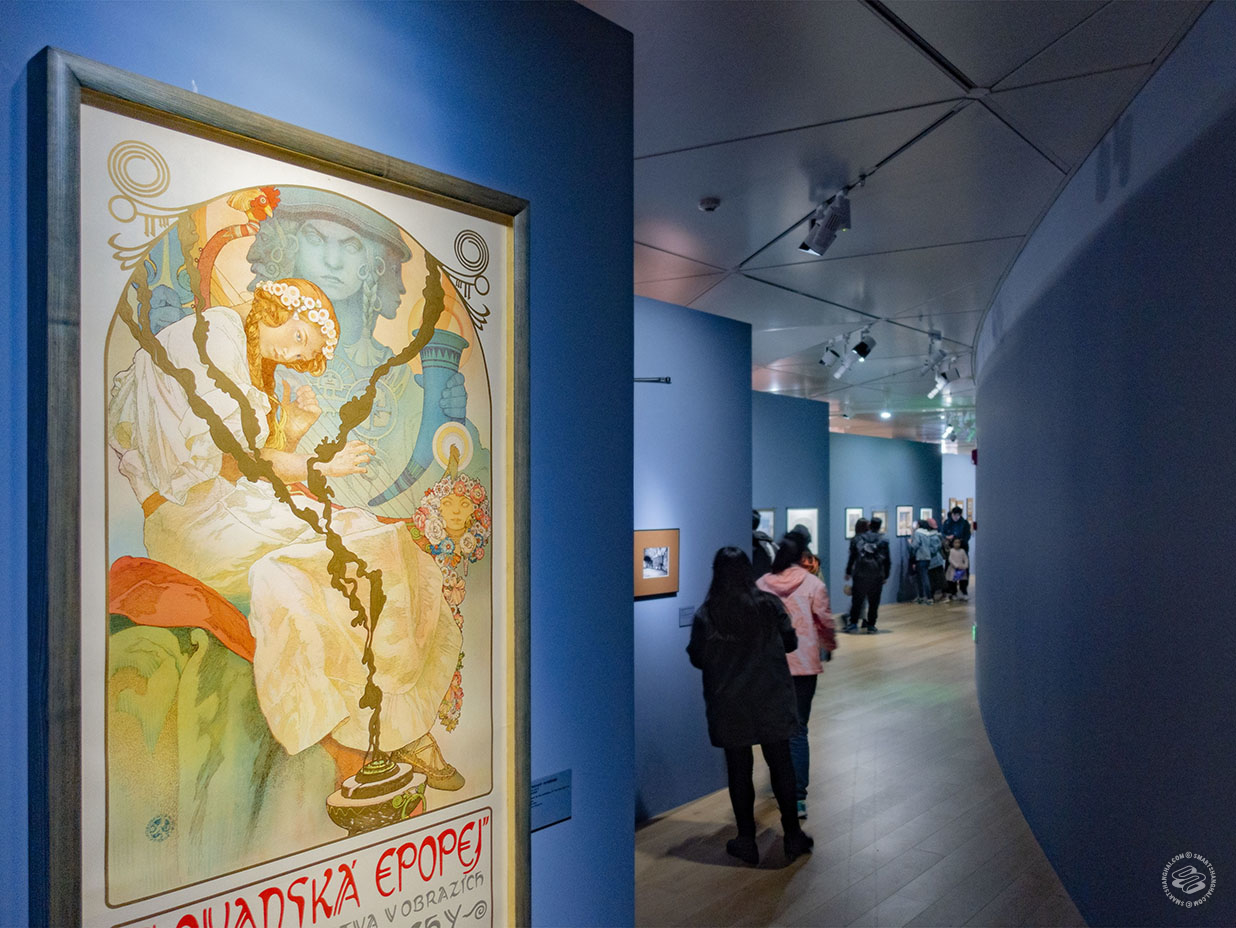 Artist Textiles: Picasso to Warhol traveled from London's Fashion and Textile Museum to Shanghai last month, showcasing rare artist-designed textiles that were once worn by common citizens (50rmb). Meanwhile, some of the bigger exhibitions launched earlier this year are on until the end of April. These include Powerlong's 500 Years of Western Paintings: Collection of Tokyo Fuji Art Museum and MoCA's Post Contemporary — Urban Graphics 7019. To stay up to date, check out our art calendar here.







This is a place for show life about china, If these articles help you life better in china, Welcome to share this website to your friends, Or you can post questions about china life in FAQ, We will help you to find the right answer.