Ebikes and shared bikes may rule the streets, sidewalks, alleys, crosswalks and pedestrian-only areas, but there's still something to be said for owning your very own two-wheeled velocipede. Don't forget your helmet and three separate padlocks.



Giant
1475 Changning Lu, near Qiuyi Lu View ListingTaxi Printout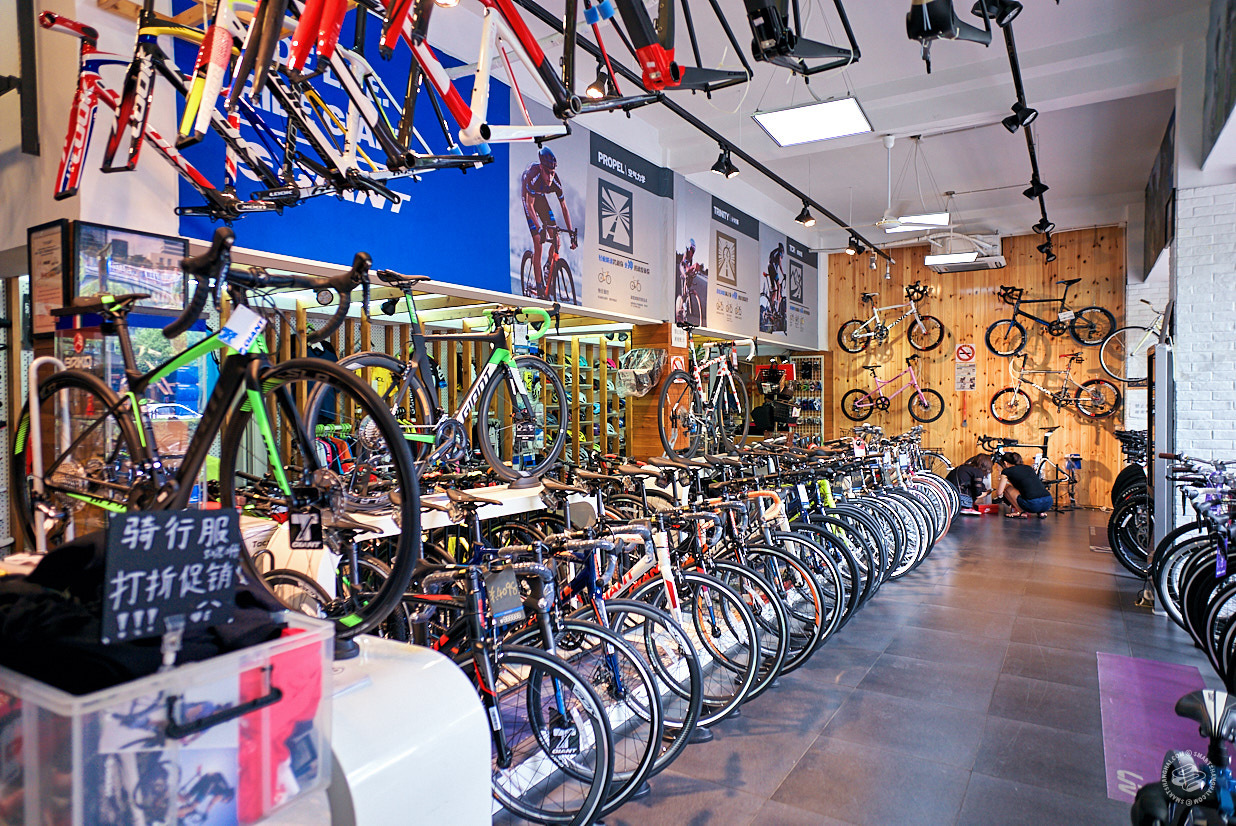 Giant has a vast, sprawling network of franchises in Shanghai, and they vary wildly in size and quality of service, but they all stock Giant bikes. This one, near Zhongshan Park, is the best one we know about. They stock bikes in all shapes, sizes and configurations, including folders, e-bikes and kid bikes. They mostly sell nice road bikes in the 10k-60k range, and the more expensive ones are seriously high spec. More entry-level models go for between 4-7k. They'll repair any bike, too. Replacing your brakes will cost 50-100rmb. They organize a road bike competition every year, but you have to have a Giant bike to get involved.



Rideal
383 Jiaozhou Lu, near Wuding Lu View ListingTaxi Printout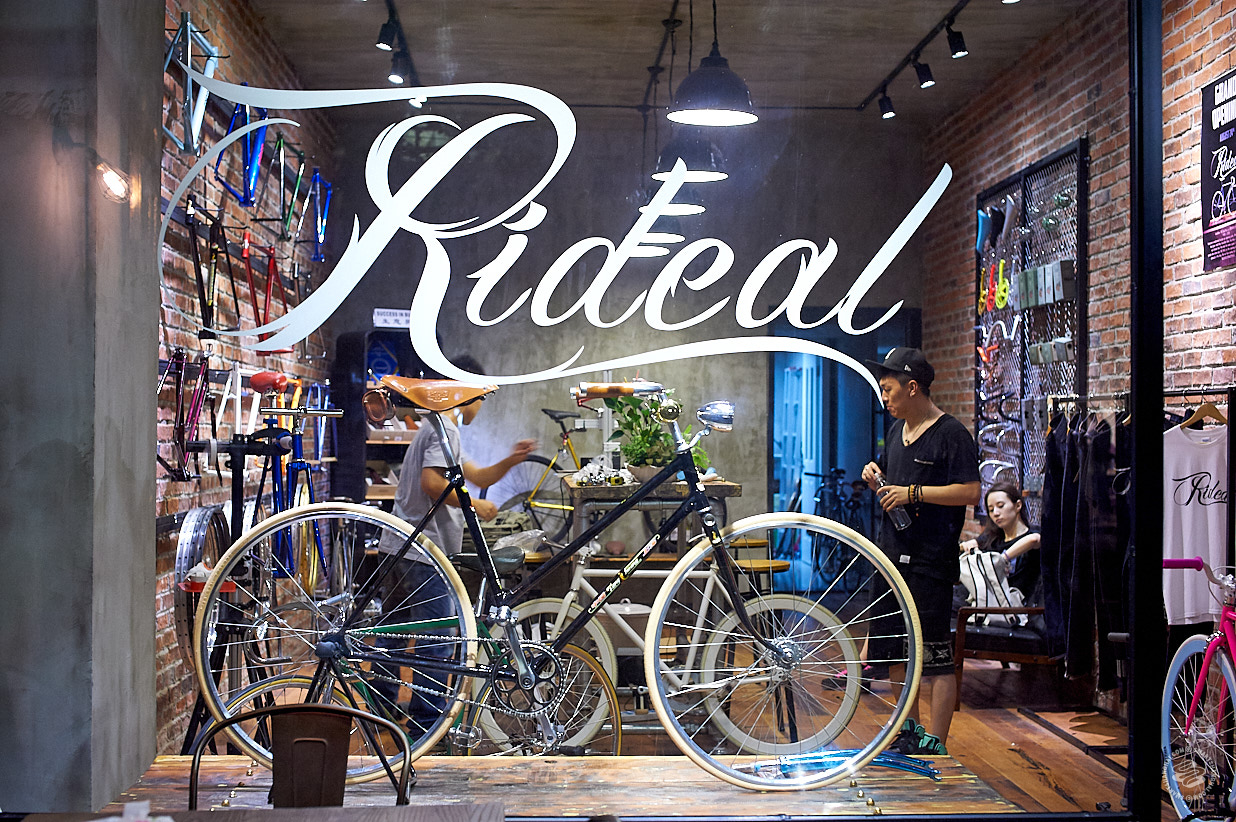 Rideal's most popular bikes are pricy custom-jobs, but they also stock Tokyobike, an independent Japanese brand now based in downtown LA. These models cost between 4-5k at Rideal, while custom bikes can cost up to 15k. Most repair jobs are available here – a standard chain repair starts at around 50rmb and replacing the brake system can cost 100rmb+. They organize rides around the city and its outskirts for shop regulars, and every year or so they take a trip out of town to places like Moganshan.



Electrabike (Tianping Lu)
No. 3-5, Lane 320 Tianping Lu, near Hengshan Lu View ListingTaxi Printout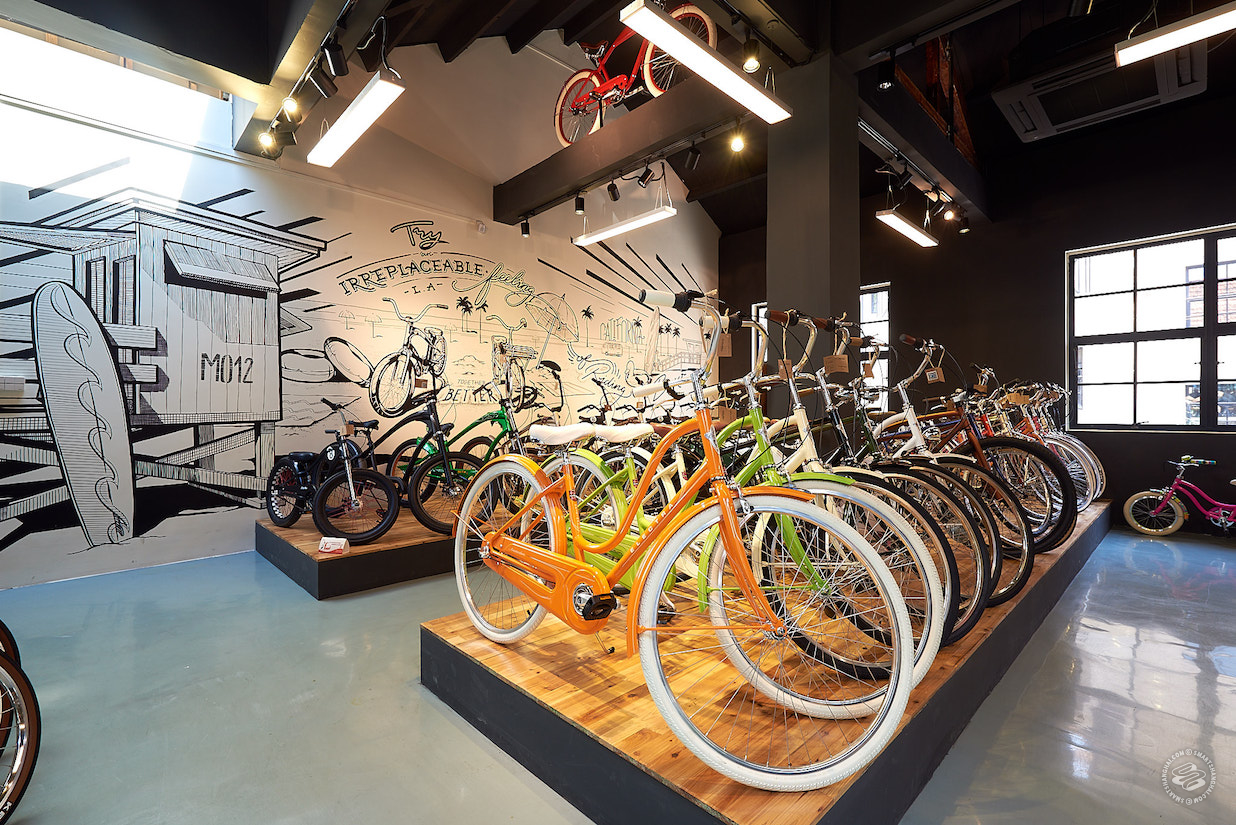 Whooooeeee, those are some nice-looking bikes! Electra, aka Bike Store To The Stars, aka Paris Hilton Has One, are a California brand of very trendy indie two-wheelers. The place looks like an Italian bistro, and is the only store in China to carry their own Electra, the posh British Pashley and foldable Shulz bikes. They stock about 200 frames, mostly supremely comfortable city cruisers, with wide tires and upright posture. Prices there range from 3,200rmb to 34,900rmb. You can test them out in front of the shop, and if you ever need repairs, this is probably the only place you could trust to not chip the paint.



Brompton Junction (K11)
K11 Art Mall, B2/F, 300 Huaihai Zhong Lu, near Huangp... View ListingTaxi Printout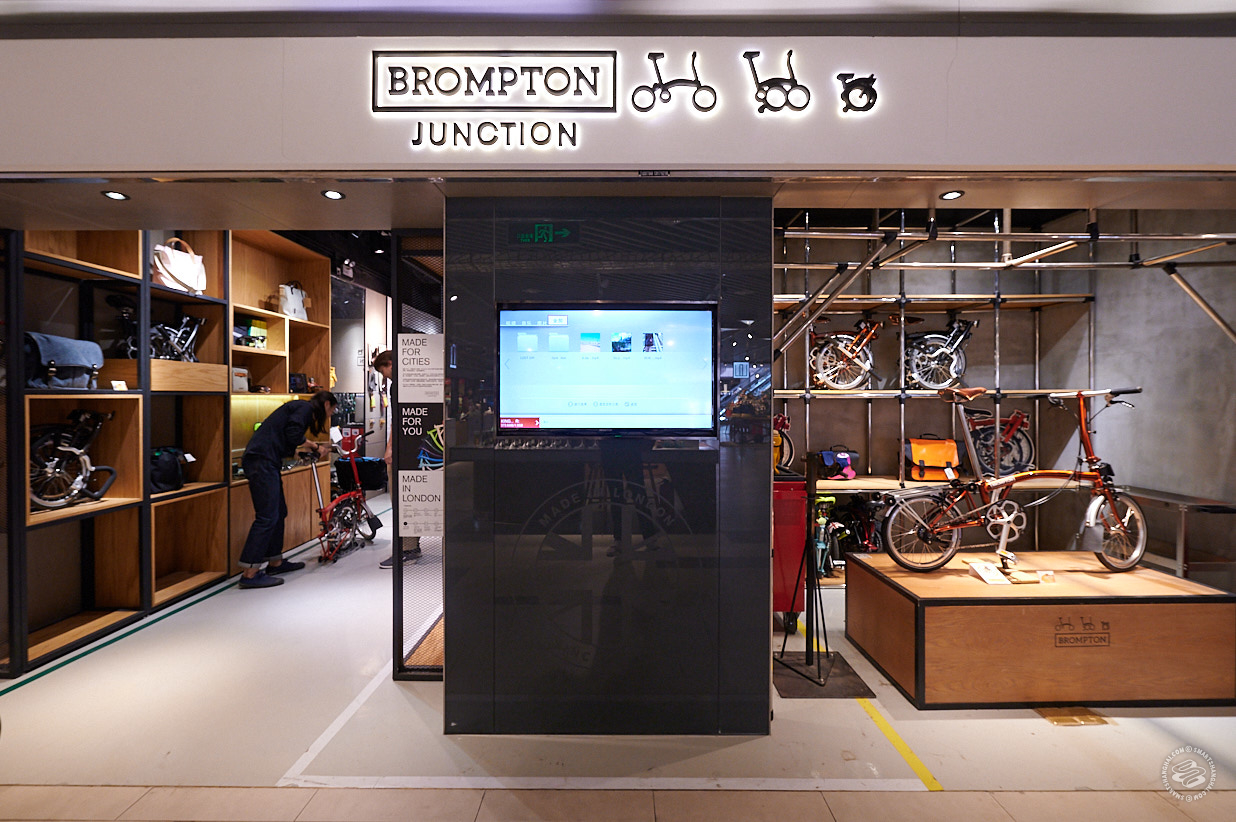 Brompton is a brand of these super nifty British bikes that fold up into something about the size of, say, five Homeslice pizza boxes. Their whole bit is how compact, convenient and healthy they are for city commuters. This shop exclusively stocks Bromptons for 10-20k, as well as accessories. Nice perk: repairs are free China-wide (they have another shop in Beijing). Downside is that you can't take them on the Shanghai metro except in a carry bag. When we asked the store reps why the Shanghai Metro screwed them on their key selling point, they threw up their hands and were like "I dunno, man!"



Specialized (Changning Lu)
1435 Changning Lu, near Qiuyi Lu View ListingTaxi Printout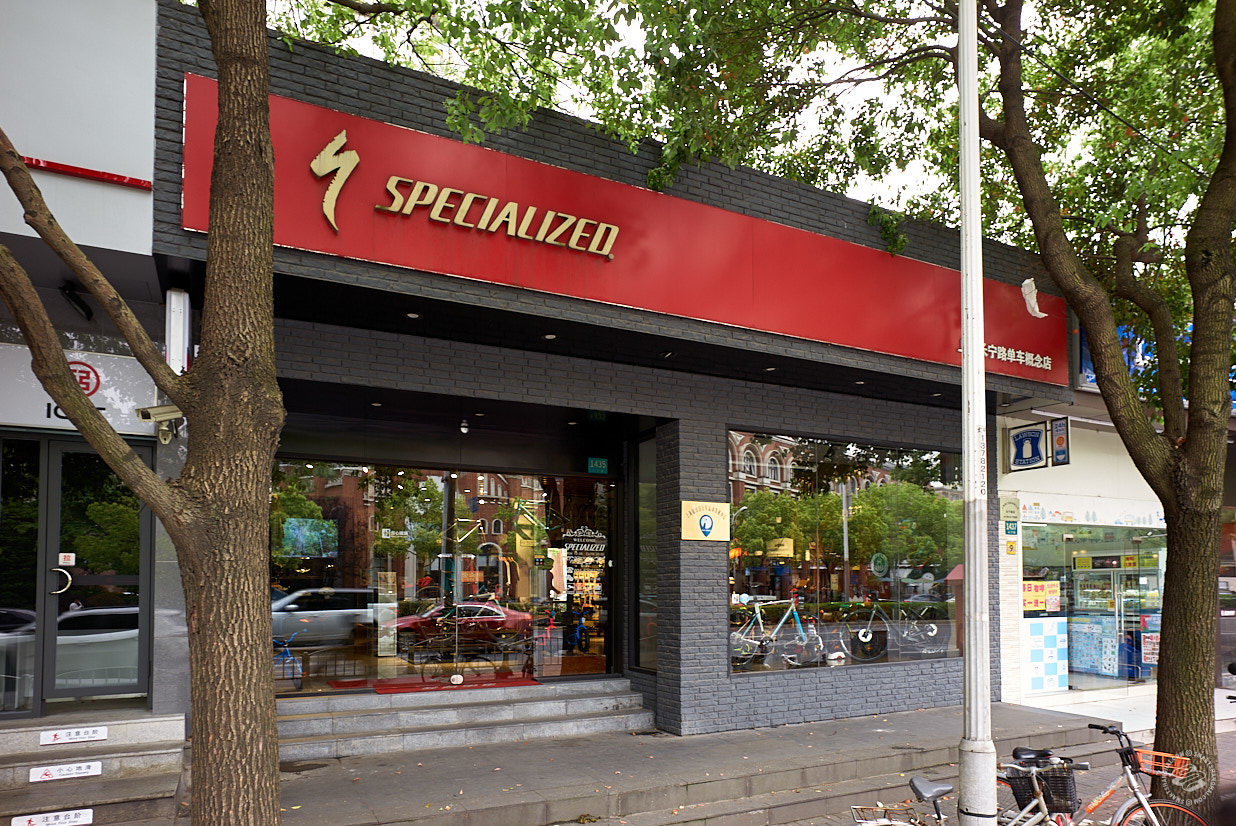 Top-range road bike outlet that exclusively stocks their own brand of ultra-modern, ultra-expensive rides. The cheapest bikes start around 5k, with the most expensive ones that you could probably lift with your pinky breaking 90k+. A standard puncture repair will set you back 50rmb, but all other repairs massively depend on what model you have. They organize weekly rides on a WeChat group but you have to have bought a Specialized bike from their shop. They've also got stores over on Biyun Lu and Jianguo Lu.



17T Cycle Cafe
667-S1 Changhua Lu, near Anyuan Lu View ListingTaxi Printout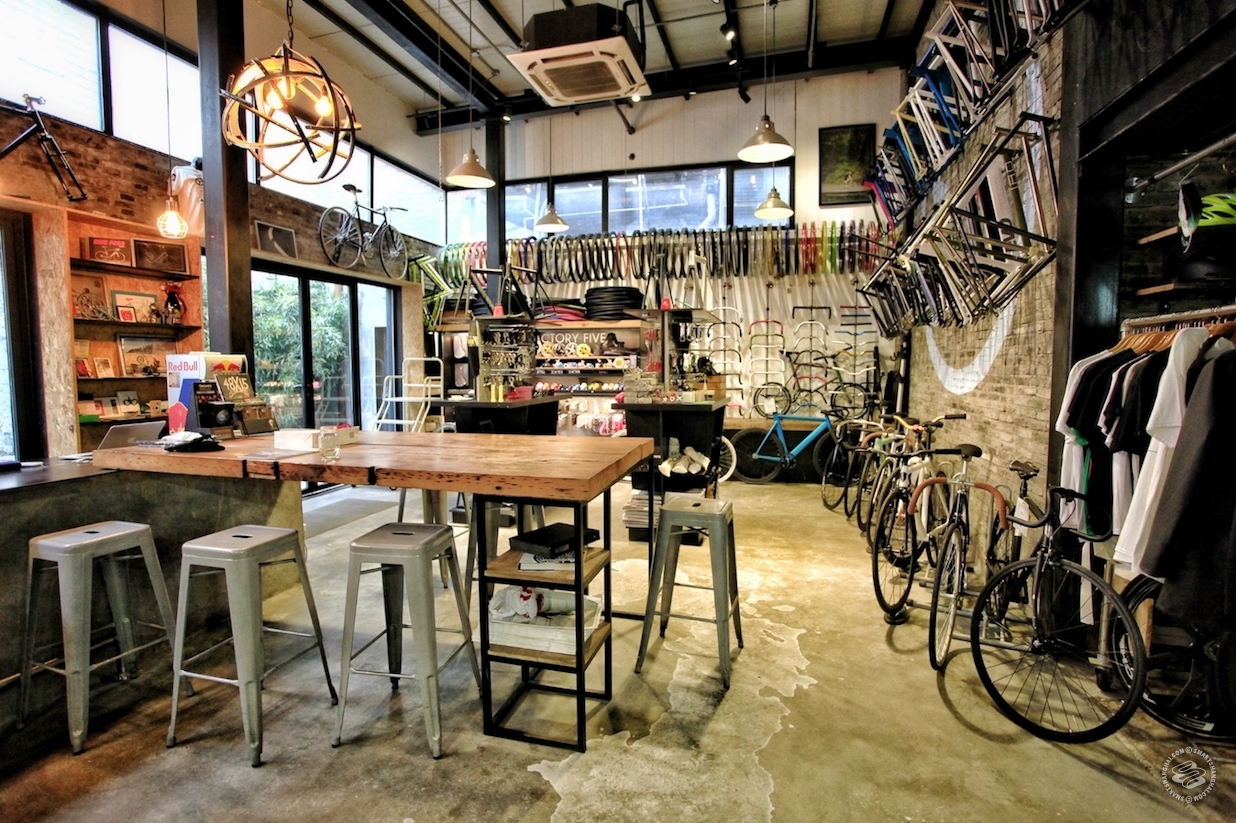 What used to be Factory Five/Airwalk rebranded to 17t Cycle Cafe. Still a bike shop! Just also a cafe, with Asahi on draft. They mostly do their own custom bikes, but they also have Cinelli road bikes and the old Airwalk. Prices range from 1,000rmb for single speeds and up to carbon super-duper everything road bikes costing 20,000rmb. Getting a tire fixed costs 20-50rmb, 60-100rmb to replace the chain or brakes. They organize a bike ride every Friday evening, everyone is welcome.



2Wheels
699-4 Julu Lu, near Xiangyang Bei Lu View ListingTaxi Printout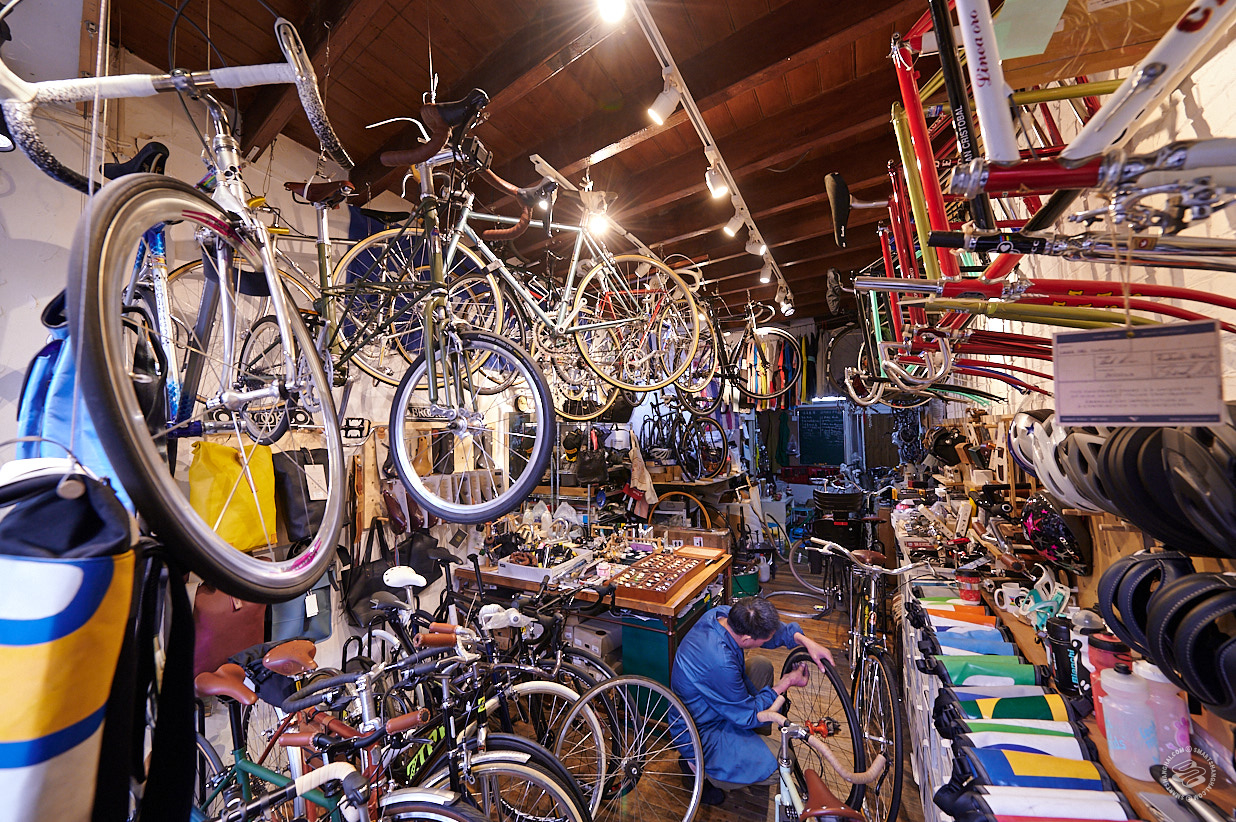 Packed-to-the-literal-rafters bike shop run by local bike freak Danny, though you'll likely find his dad working in there instead. It's like an upscale version of your corner bike repairman. Bit more personality than your bigger chain stores. You'll find mostly 2Wheels' own road and city custom bikes, or Italian brands like Colnago, Bianchi, Cinelli and De Rosa. The 2Wheels city bike is the most popular and, depending on how you want it customized, costs around 2,000rmb. Prices for other custom jobs can go from around that to infinity and anywhere in between, plus there is always a handful of second-hand bikes and whatever cool thing Danny's tinkering with. Foldable bikes? Sure. Tyre, chain and brake repairs tend to be around 30-60rmb, while a full cleaning job will be 150rmb. But you can pump your tires for free! He also sells a bunch of accessories. And watches!



***



Know a bike store that should be on the list? Submit it to our venue directory right here.

This is a place for show life about china, If these articles help you life better in china, Welcome to share this website to your friends, Or you can post questions about china life in FAQ, We will help you to find the right answer.