Party on the grass or on The Wall? Jazz or metalcore? Swing dance or mosh pit? It's just about time to make these important decisions. Even if the music festival cake seems to be getting smaller each year, Strawberry and Midi are still going, JZ Spring has expanded, and we have Asia's largest festival at sea. This spring and early summer in festivals!



***
Shanghai Spring International Music Festival
April 8 - April 29

Location: multiple concert halls

Headliners: Liao Changyong, Jaap van Zweden, Ju Percussion Group, Jasmine Chen



The Shanghai Spring International Music Festival (SSIMF) was founded in 1959 and is still going. Held over three weeks, it takes in some of the more prestigious music venues: Shanghai Symphony Orchestra, Shanghai Oriental Art Centre, and the He Luting Concert Hall.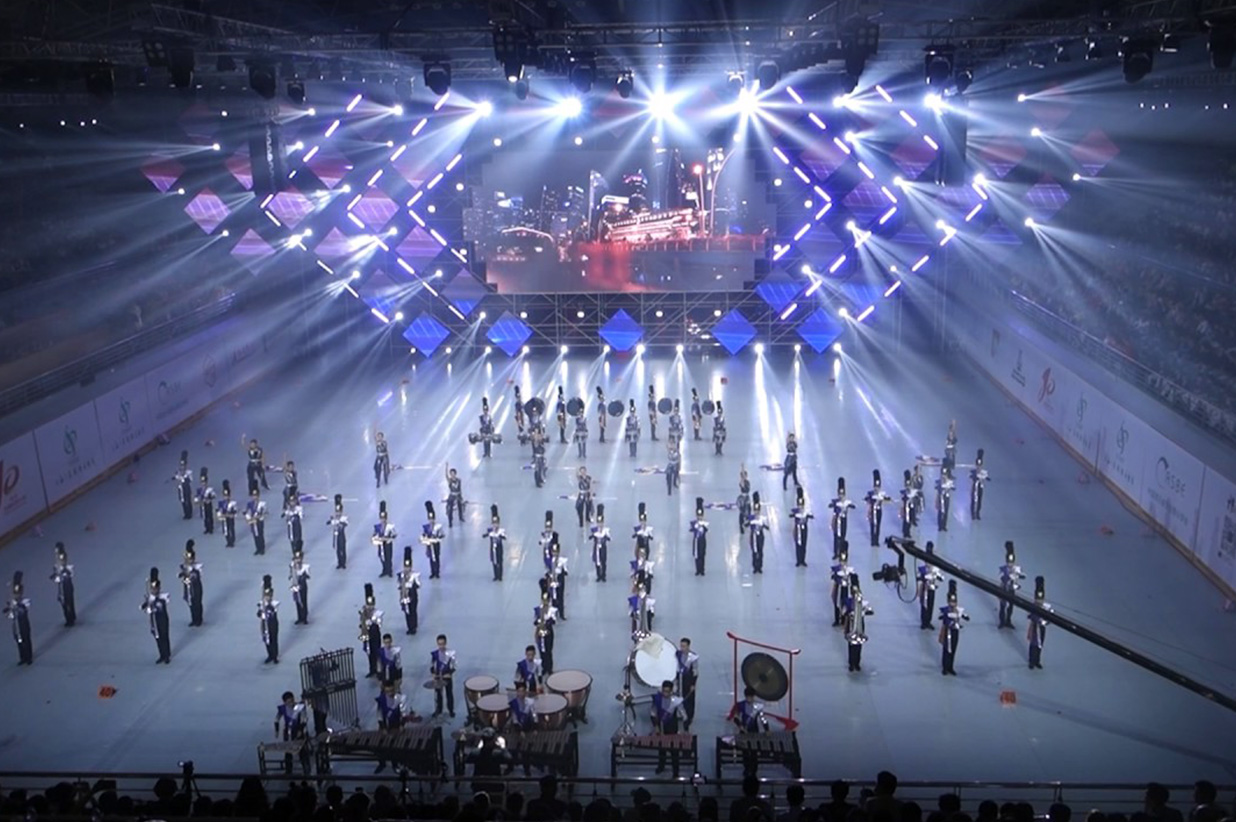 SSIMF caters to both sophisticated music fans as well as the mainstream crowd: 37 concerts and smaller music events are divided into "accordion week", "erhu art week", "wind instrument festival", and the Shanghai Lawn Concert, gathering some of the most well-known composers and music performers in China, from Lu Qiming and Jaap van Zweden to Liao Changyong and Jasmine Chen. Up-and-coming musicians from Shanghai Conservatory of Music get a lot of support on the program, too. It's a nice blend of all kinds of western and eastern music, classical and traditional.



Highlights of this year include: Taiwan's Ju Percussion Group, which will perform a unique percussion concerto "Mulan" that incorporates Peking Opera; the Symphony Orchestra of Shanghai Conservatory of Music is going to celebrate the 60th anniversary of Butterfly Lovers' Violin Concerto; Jasmine Chen is going to perform the jazz versions of Chinese pop classics with a full band; and Dutch conductor and violinist Jaap van Zweden will have a one night show with SSO (already sold out, wah). It's not too laowai-friendly, but they do have bilingual news and programme available on their website. Tickets: 80-880rmb via Damai (search 上海之春 instead of Shanghai Spring)



April 26-28

Location: Shanghai Rugby Club

Headliners: Hebe Tien, Tizzy T & Young Jack, Black Rebel Motorcycle Club, Omnipotent Youth Society (full lineup check WeChat: modernsky19971227)



This year Strawberry clashes with work. But that hasn't seemed to stop people, as three-day passes have already sold out on presale. It's that popular. Powered by Modern Sky Lab, Strawberry Music Festival has become a must-go event for indie and pop music fans in China. The festival attracts tens of thousands of young millennials from Shanghai and the surrounding area. It is also a massive branding extravaganza. This year's Strawberry is sponsored by Waigaoqiao Free Trade Zone, and one of their five stages is presented by Luckin Coffee.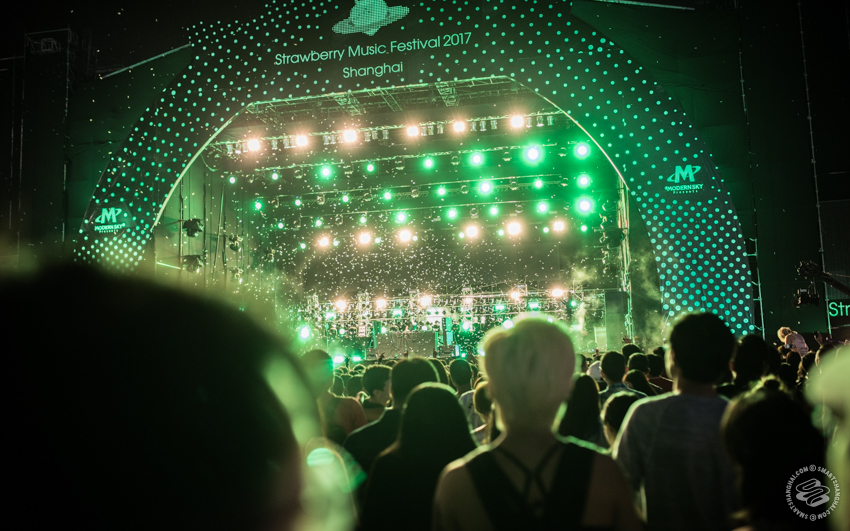 The lineup usually contains three major components: local bands signed by Modern Sky Lab, mainstream pop acts, and a handful of well-established bands from overseas. That last part shrank a little bit this year, though. This year, they only have two bands from the US: veteran rockers Black Rebel Motorcycle Club and cross-genre trio Sons of an Illustrious Father (featuring Hollywood actor Ezra Miller) — both will play in the early evening. Then there are three Japanese bands: RADWIMPS, never young beach, and Yogee New Waves. All have been regular visitors at local music festivals.



Strawberry is always a good place to check out some of the hottest bands among the kids: Beijing pop-punk band New Pants, indie rock group Omnipotent Youth Society, hip-hop and R&B act Tizzy T & Young Jack. They all draw thousands of fans. Others include Ding Wu, lead vocalist and guitarist from iconic Chinese metal band Tang Dynasty, experimental rock band Mutuigua (木推瓜, led by folk/rock musician Song Yuzhe), Kazakh-language contemporary folk singer/songwriter Mamer, and Wang Xiaofang, a yangqin (a Chinese hammered string instrument) rock musician and ex-member of China's first all-female rock band Cobra. Tickets: 240-780rmb, available on ModernSky NOW app



April 29 - May 2

Location: Jing'an's central areas

Headliners: Laura Fygi, John Daversa, Steve Smith



Jing'an District's Culture and Tourism Bureau, in partnership with JZ Music, have been giving us free jazz music for years. This year the festival has grown from three days to five days. The event will be hosted at multiple locations in Jing'an, centered on Jing'an Park, such as Kerry Center, Nanjing Xi Lu, Taikoo Hui, and Shanghai Center Theatre. Music, art, swing dance, talk, market, parade… good for families.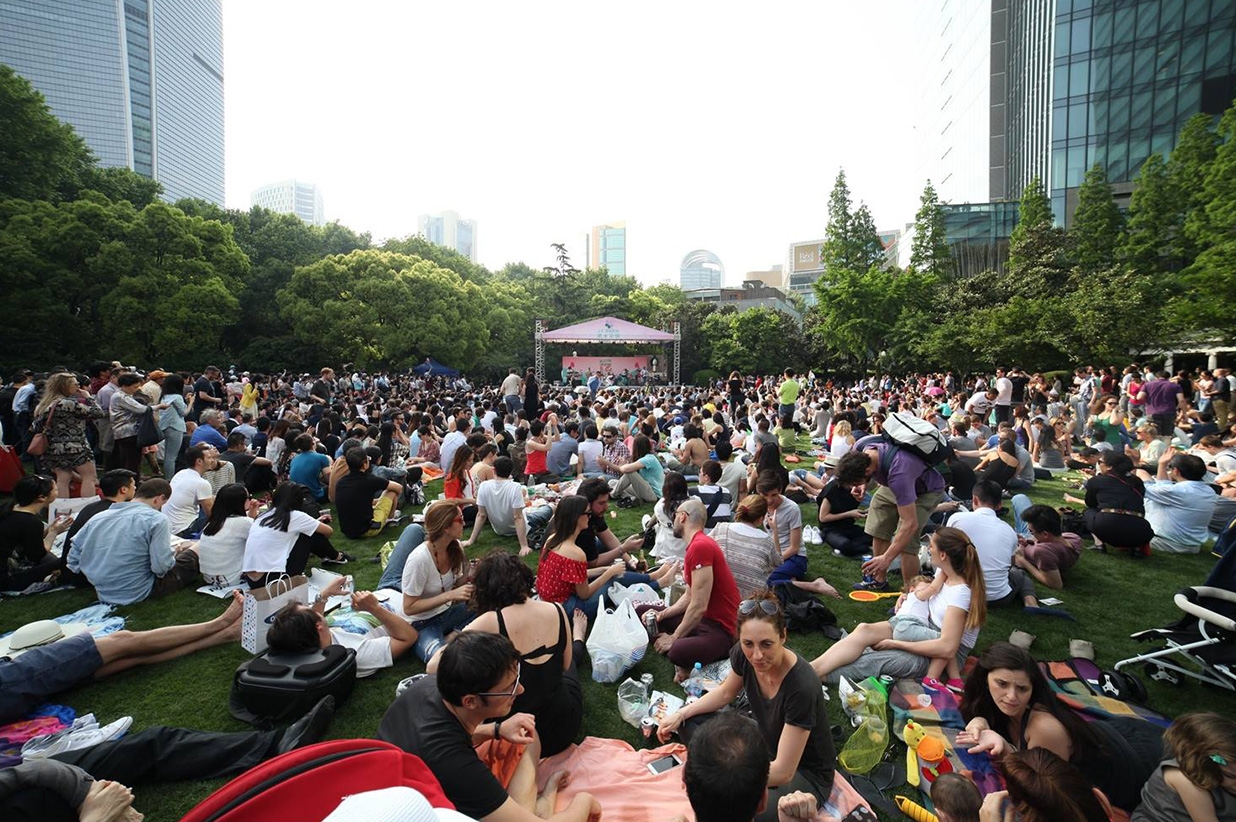 The free events will feature performances from the JZ Jazz School, Tom Peng Newgrass Band, Mr. Woohoo, and Maria Trio and most start from 2-3pm. This year's line-up for the indoor (not free) portion kicks off with Dutch singer Laura Fygi on April 29, who's even performing songs in Chinese. She signed with JZ Music in 2019, and this is her debut performance on the label. Next is multi-Grammy Award winner and regular on the talk-show bandstands John Daversa with the JZ All-Star Big Band on April 30. Finally, Steve Smith on May 1. Most famous for being the drummer of best-band-ever Journey, he's also been leading a fusion band, 'Steve Smith and Vital Information,' since 1983. Tickets: 80-680rmb, available on Damai



May 1

Location: National Exhibition and Convention Center

Headliners: Above & Beyond, DJ Snake, Gammer, Holy Goof, Kayzo (for the full lineup, check WeChat: CreamOfficial)



Live Nation's Creamfields festival is the only electronic festival during the spring and summer festival season so far. The festival was established in 1998 and extended to greater China last year, bringing dance music heavyweights to Beijing, Chengdu, and the modu suburb. It's been only five months since the last festival took place in Shanghai. This spring festival is just a single day though, not the full three-day extravaganza.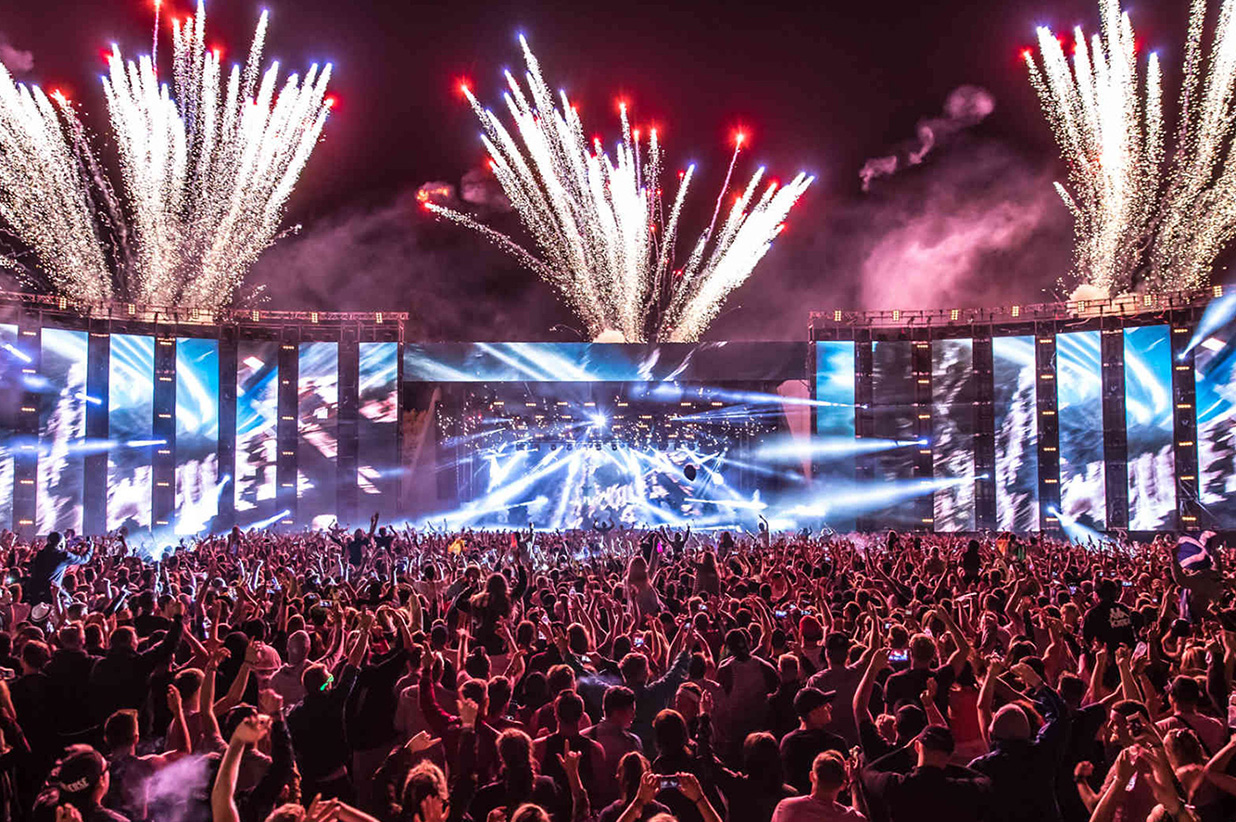 It's a bit early to talk about lineup; the full schedule is yet to be revealed. Still, ravers will be happy to see English progressive trance trio Above & Beyond, French superstar producer DJ Snake, and 5-time "Hardcore DJ of the year" Gammer among the other EDM powerhouses. Expect a lot of intense light shows, stage smoke, glitter, and Budweiser bottles. Tickets: regular tickets will be available on SmartTicket



Taihu Midi
May 1-4

Location: Taihu Lake, Qidu Zhen, Wujiang District, Suzhou

Headliners: Pu Shu, Nine Treasures, Wang Wen, Re-TROS, Betraying the Martyrs (full lineup check WeChat: miditaihu)



One year short of two decades, China's No.1 rock music festival brings together the most representative Chinese bands from the heavy music scene, in addition to a few recognizable overseas acts. This year there will be around 100 bands appearing on four stages plus a warm-up party on May 1.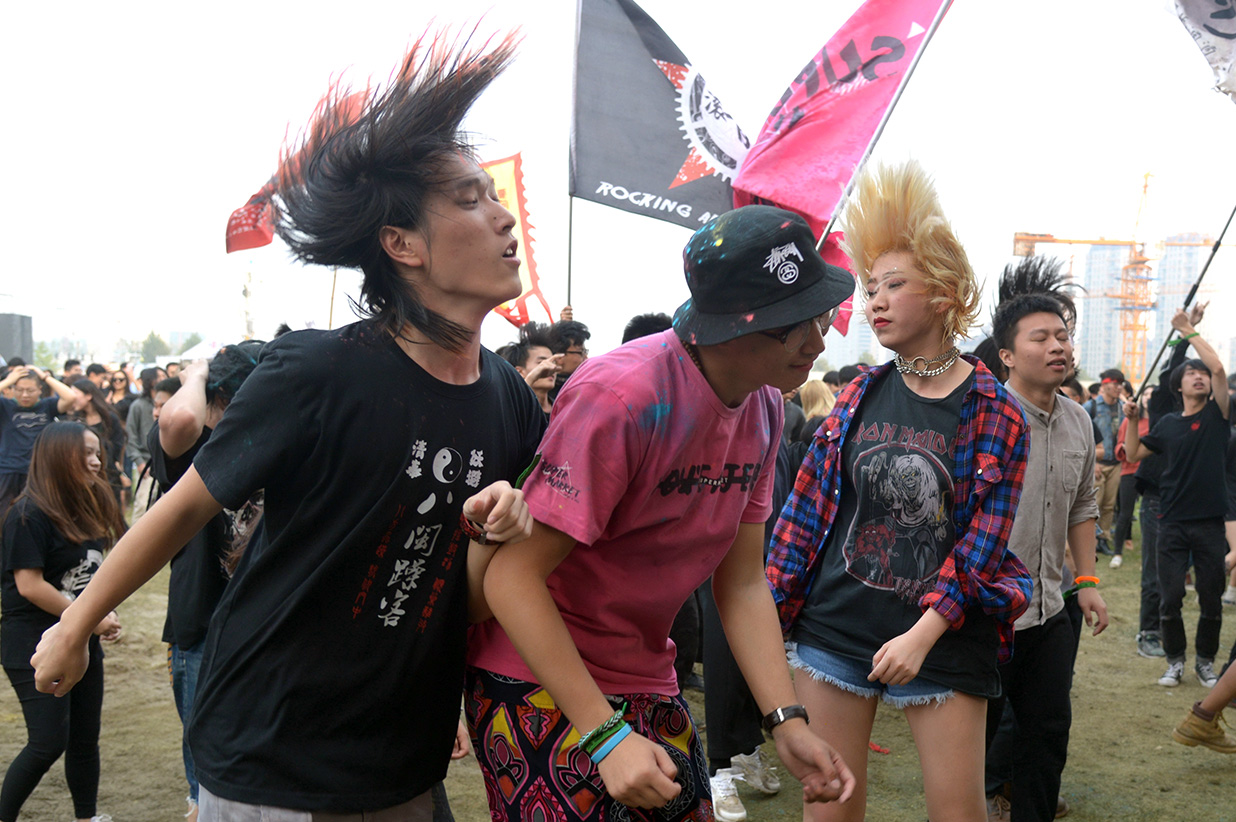 Midi has an all-embracing attitude towards heavy music, from mainstream pop rock, modern metal, punk and folk to rap. The lineup is full of veterans: metalcore band Yaksa, black metal band Evocation (HK), Nanjing punk act Subs. All have been around for ages. French metalcore band Betraying the Martyrs will definitely incite some exploding circle pits, while those who prefer the more folk-oriented sound will find themselves dancing to Taiwanese Hakka group Sheng-Xiang & Band or Wangweima from Duolun County. Tickets: 220-660rmb, available on Showstart



May 18-19

Location: The Great Wall

Headliners: Ben Klock, Marcel Dettmann, Dave Clarke (full headliners)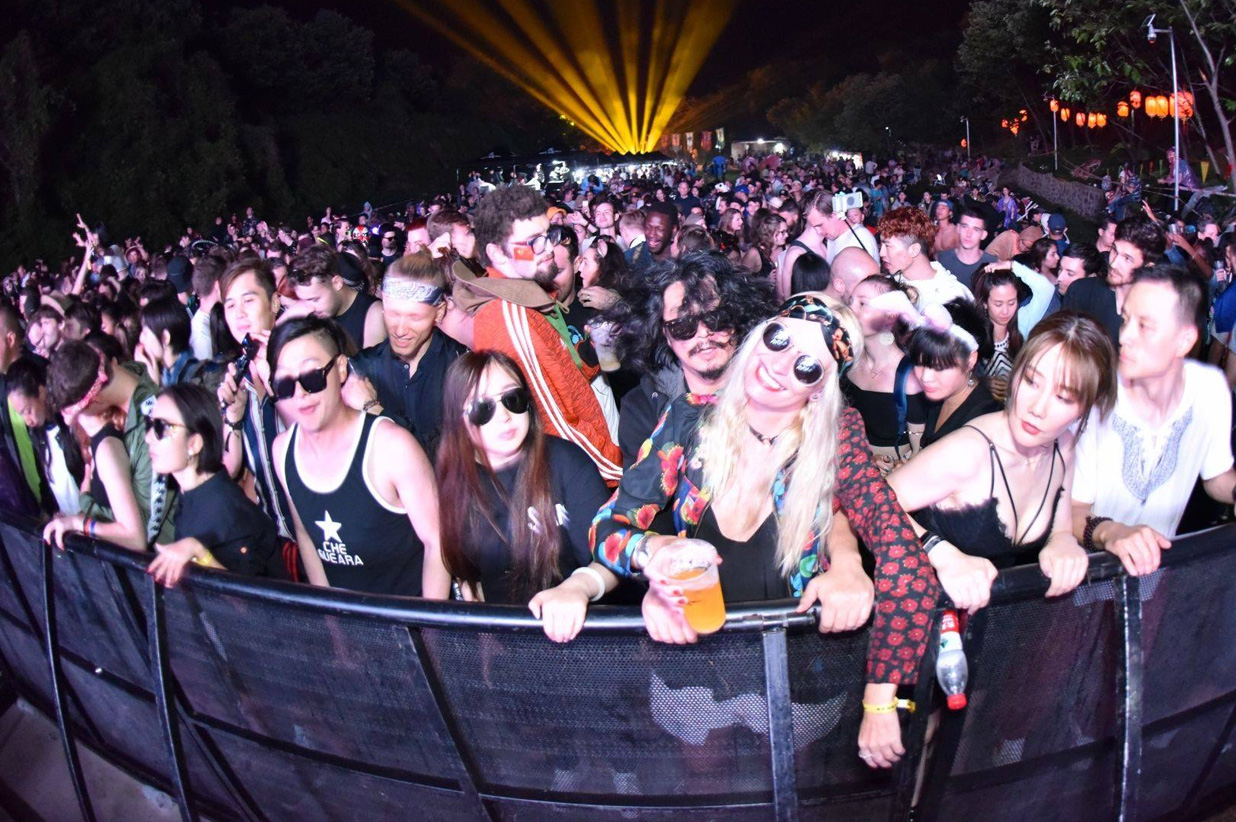 Rave. Run. Camping. If you haven't experienced a rave at China's most famous landmark, here's your chance. The Great Wall Festival is a 30-hour electronic music party taking place at the Great Wall. A crowd-pleaser for Resident Advisor fanboys, the festival offers a few big stage staples such as Dave Clarke, named by John Peel as "The Baron of Techno", alongside Berghain's Ben Klock and Marcel Dettmann. Supported by a long list of local DJ and electronic musicians. Tickets: 200-1,180rmb, available on SmartTicket



June 13-17

Location: On a ship, sailing from Wusongkou International Cruise Terminal

Headliners: Blasterjaxx, Sander van Doorn, Kill the Noise, more TBA



The Singaporean festival cruise claims to be Asia's largest festival at sea. This year they are coming to Shanghai for the first time. The 5 days/4 nights trip will start from Wusongkou International Cruise Terminal, stop by the beach at Shimonoseki in Japan on June 15, then come back to Shanghai. Over 40 electronic acts will be performing, including some pretty big names in the EDM world such as Dutch DJ and producer duo Blasterjaxx, Dutch techno/trance DJ Sander van Doorn, American DJ and producer Kill the Noise. Local acts and Asian DJs are well-represented with about half of the lineup.








Since they will trap you on a ship, what's in the package isn't just music: free-flow food and beverages, themed pop-up parties, wellbeing activities, and of course, the chance to bump into your favorite artists and maybe exchange Facebook with them…We took a brief look at their review page and saw nothing but good words, to quote one user: "No lie, I thought it was going to be hectic and tiring to keep going for four days but there is so much to do to suit everyone's preferences like yoga classes, rope courses, themed parties (so you can stay indoors too), casino, sick live bands, spas, random shows, they have it all! ...A tip: this is actually a really great bachelorette/bachelor getaway. You don't need to plan anything for four days and you'll have the best time with your best mates!" Tickets: from 4,800rmb via galactix.asia





This is a place for show life about china, If these articles help you life better in china, Welcome to share this website to your friends, Or you can post questions about china life in FAQ, We will help you to find the right answer.