ARCH
688 Shaanxi Bei Lu, near Kangding Lu View ListingTaxi Printout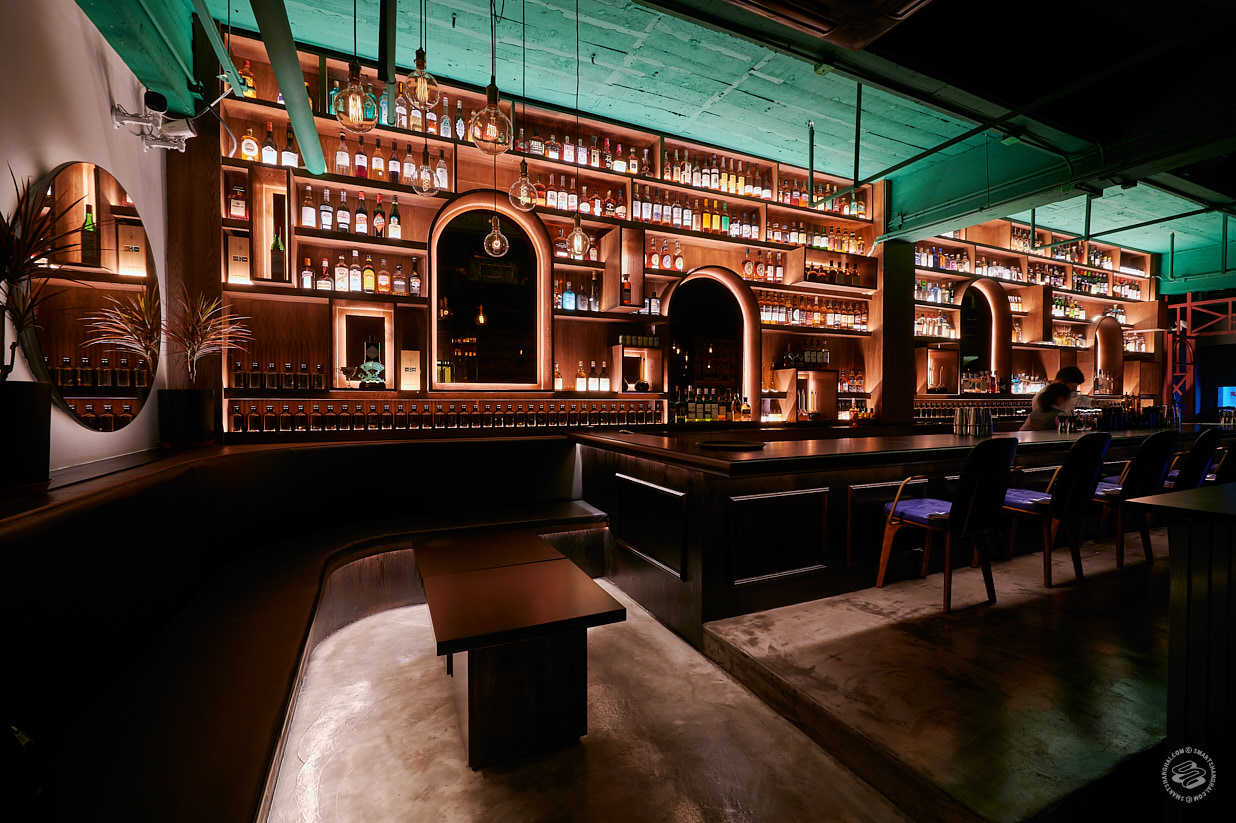 Quick Take: Cocktail bar from two veteran barkeeps with a serious booze chemistry set.



What It Is: What happens when you pour Daniel An (Antique, Atelier) and relative newcomer Vincenzo Pagliara (ZUK Bar, The Connaught Bar) into a mixing glass. Apparently, when Vincenzo decided to go back to Italy, Daniel nabbed him on his farewell bender, preyed on his doubts of leaving Shanghai, and boom, a couple months later they're opening a bar. Continuing An's trend of places starting with "A", it's called Arch.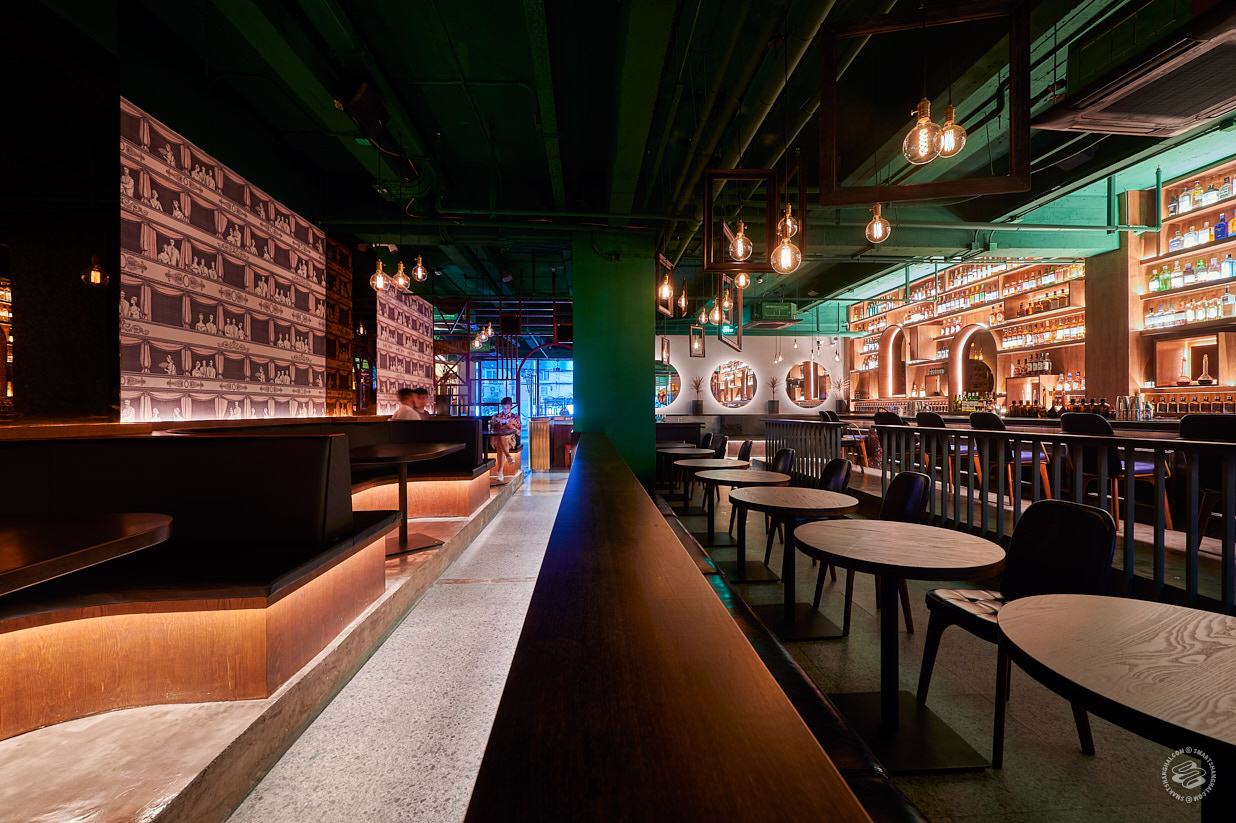 Taking over the generous floor-space under UP that used to house Urban Diner, it looks Atelier-ish: dark lighting, muted woodsy colors and music that's too loud for cocktails and conversation. The print-out bar menu ("soft opening"), however, has Vincenzo's fingerprints all over it.



Vincenzo had pretty much free reign at ZUK to experiment with herbs and techniques and whatnot, much of it self-taught while he worked in London. He continues unrestrained here: everything is infused with everything else in a tincture of elderflower moss strained through a duck. Most, if not all, of it is made in their in-house Doc Brown lab, stocking gizmos like a rotary evaporator, which does distillation? Evaporation? Booze science!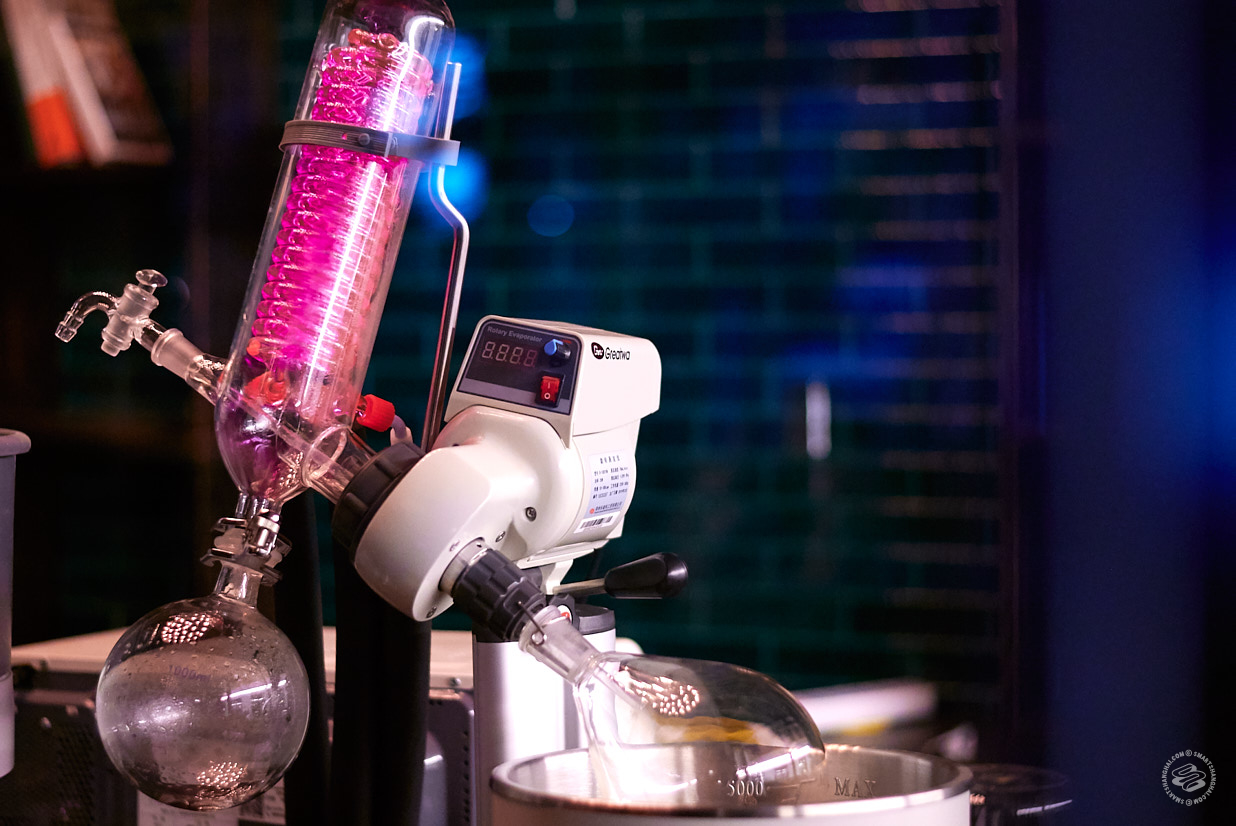 The fruit of the two nerds' labor is a rotating menu of craft cocktails named after their key, but not always dominant, ingredient(s); Beetroot (85rmb), Coriander (95rmb), Basil + Aloe (120rmb), etc. Simple names won't help you differentiate between them; the Beetroot, made from its very red namesake and Campari, is completely clear. Sorcery! Devilry!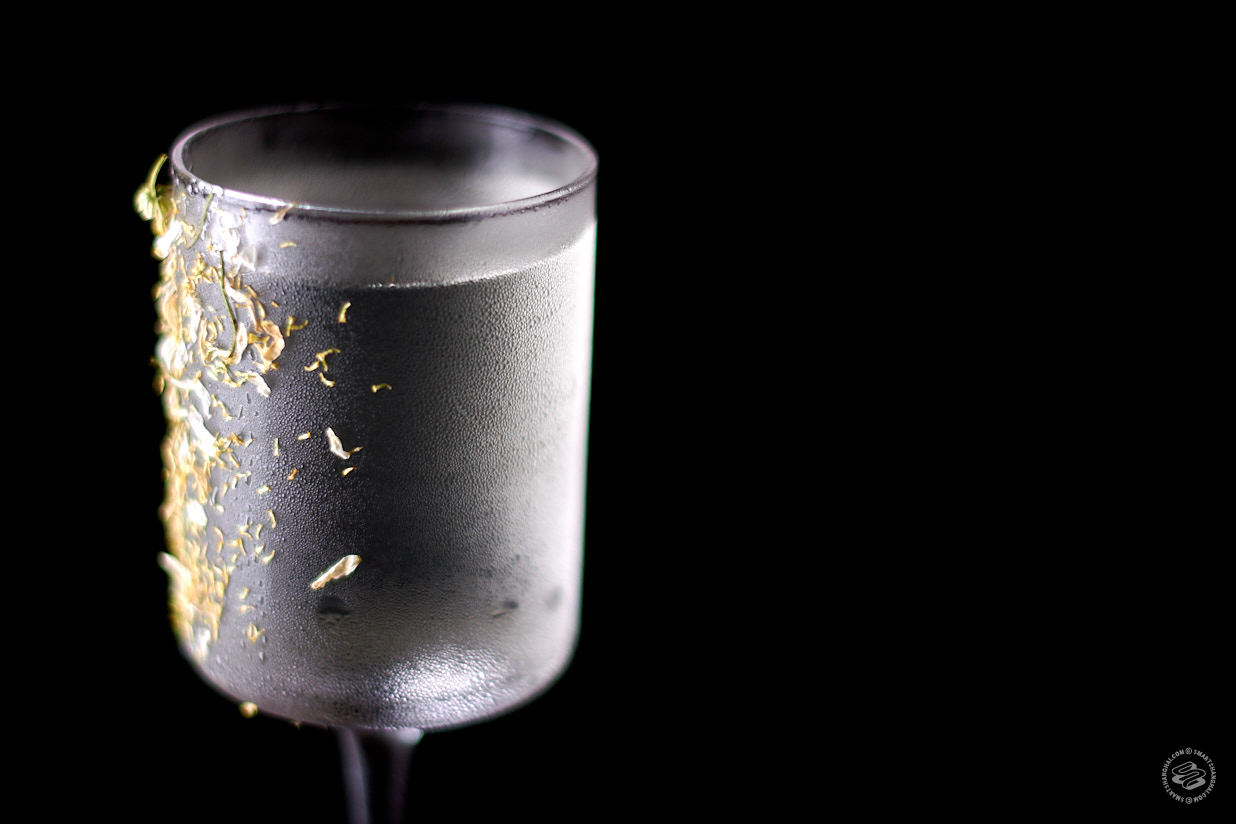 If those prices seem high (they are), there's a whole separate menu of classic and signature aperitivo cocktails that go for a righteous 65rmb between 6-9pm.



First Impression: This chemistry set approach isn't new, but it isn't widespread in Shanghai. For one, the equipment's expensive and delicate, for two, learning how to make something potable takes time, for three, the result aren't necessarily better for all the technowizardry. Thankfully, Vincenzo and Daniel seem to know what they're doing. So does the staff, which is good, because Vincenzo'll be splitting his time between here and Italy.



The cocktails are excellent, and even if they aren't all equally delicious, they're all interesting. Eat your hear out, cocktail nerds. I'd say the creativity justifies the price tag. If it doesn't, just go for that happy hour. Please let that continue.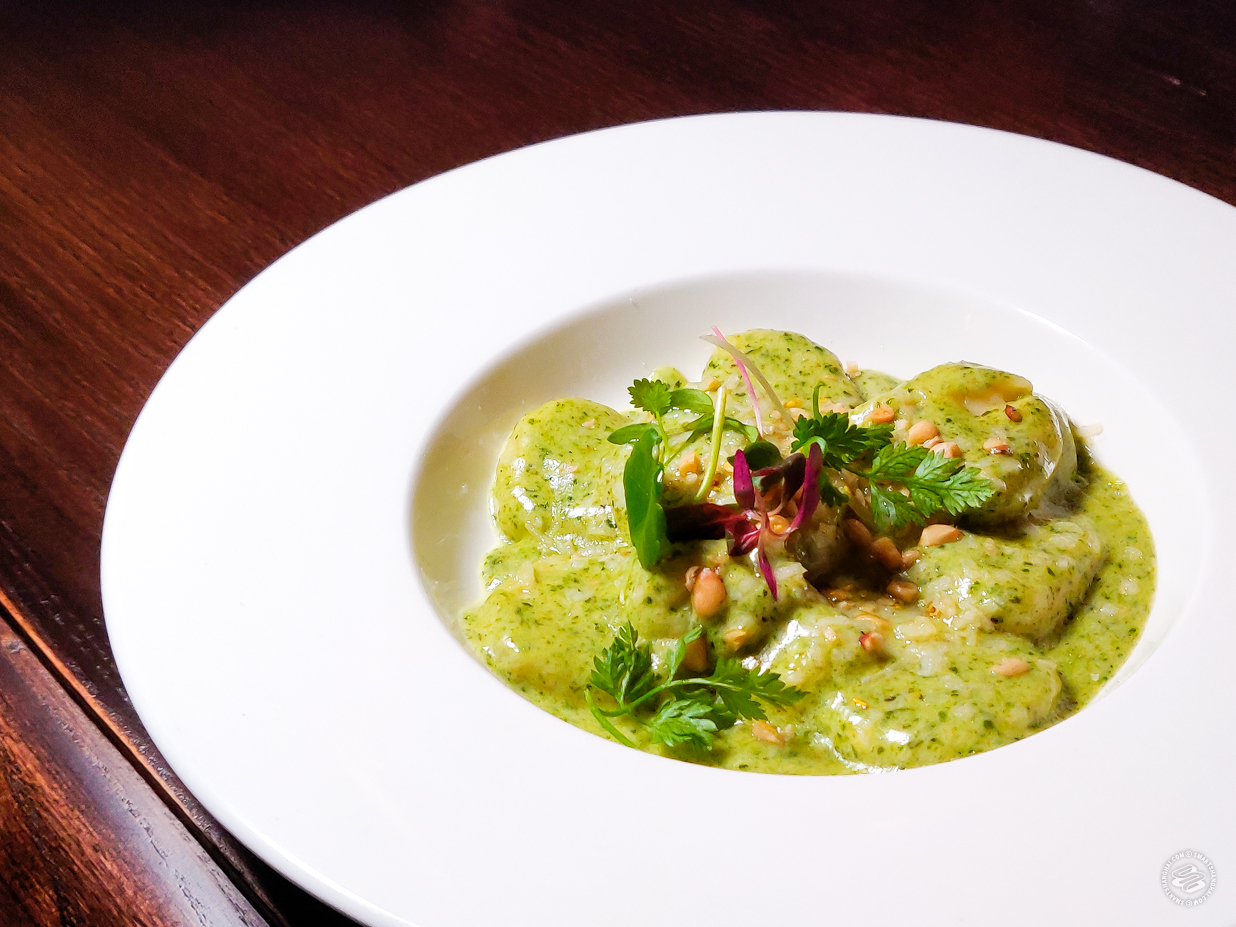 Also, there's an outstanding pasta menu available. It's shockingly fantastic. Has no business being this good in a cocktail bar.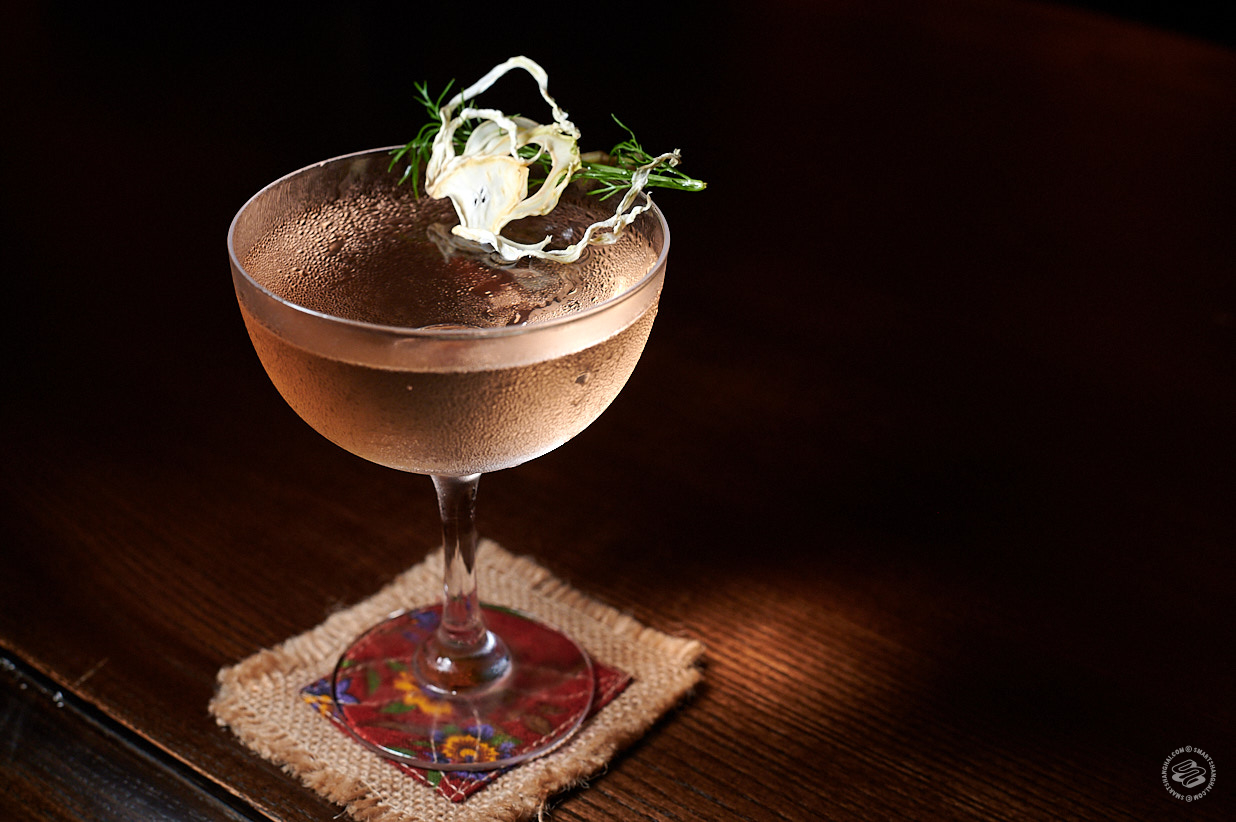 So yes. Good. Exemplary. Welcome. Find more things to make cocktails out of. I recommend 15ml of extrait de MUSE chaise lounge.



*



Peking Inn
2/F, Bldg 37A, Lane 259 Jiashan Lu, near Jianguo Xi Lu View ListingTaxi Printout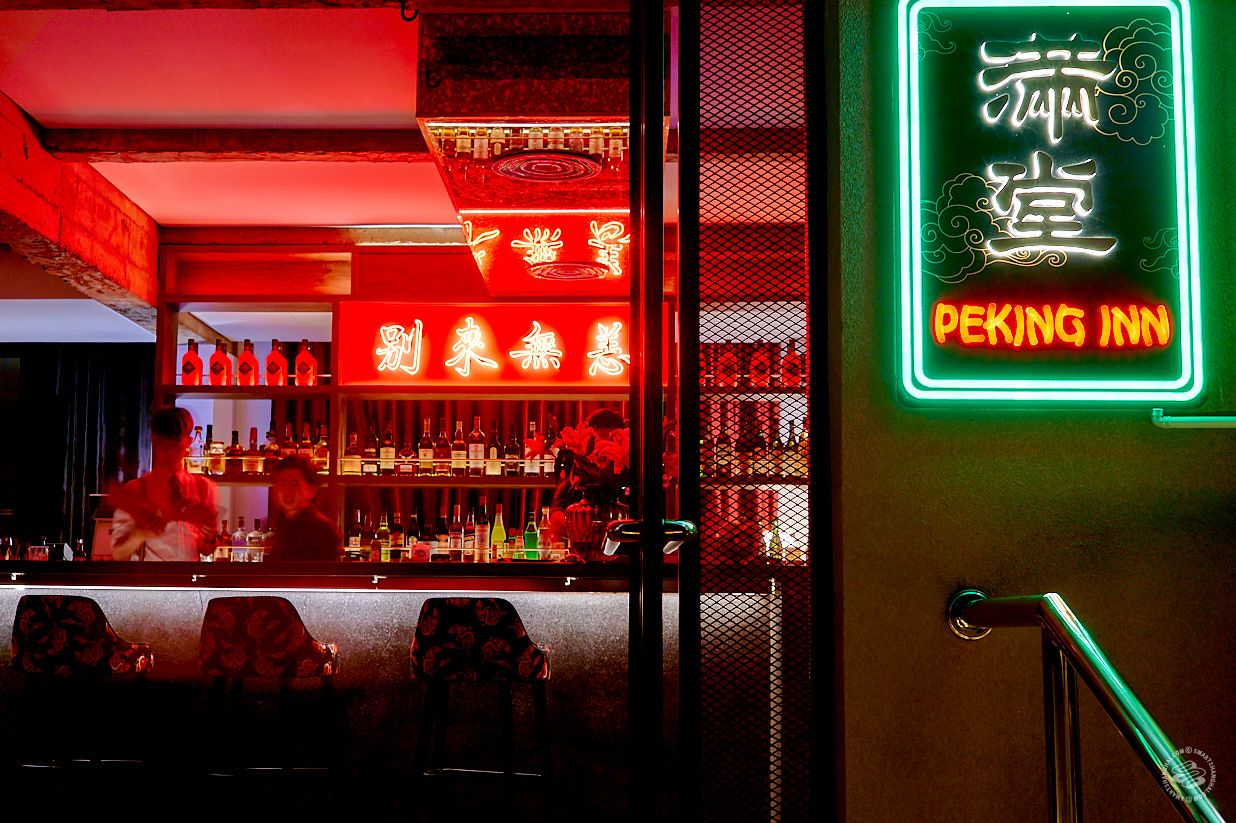 Quick Take: Traditional Beijing chunbing and cocktails with a Chinese twist.



What It Is: Peking Inn is curled around around the top of a building in Jiashan Market. Split equally between a diner and a bar, it's coming from a local crew with more experience in Western dining. This is meant to be a return to their "roots": it's very red and very bold, proudly sporting neon-piped Chinese diner signage and unapologetically blasting retro funk, soul and disco on the sound system. Their roots appear to be on the set of Enter the Dragon. Can you dig it? I can dig it, baby!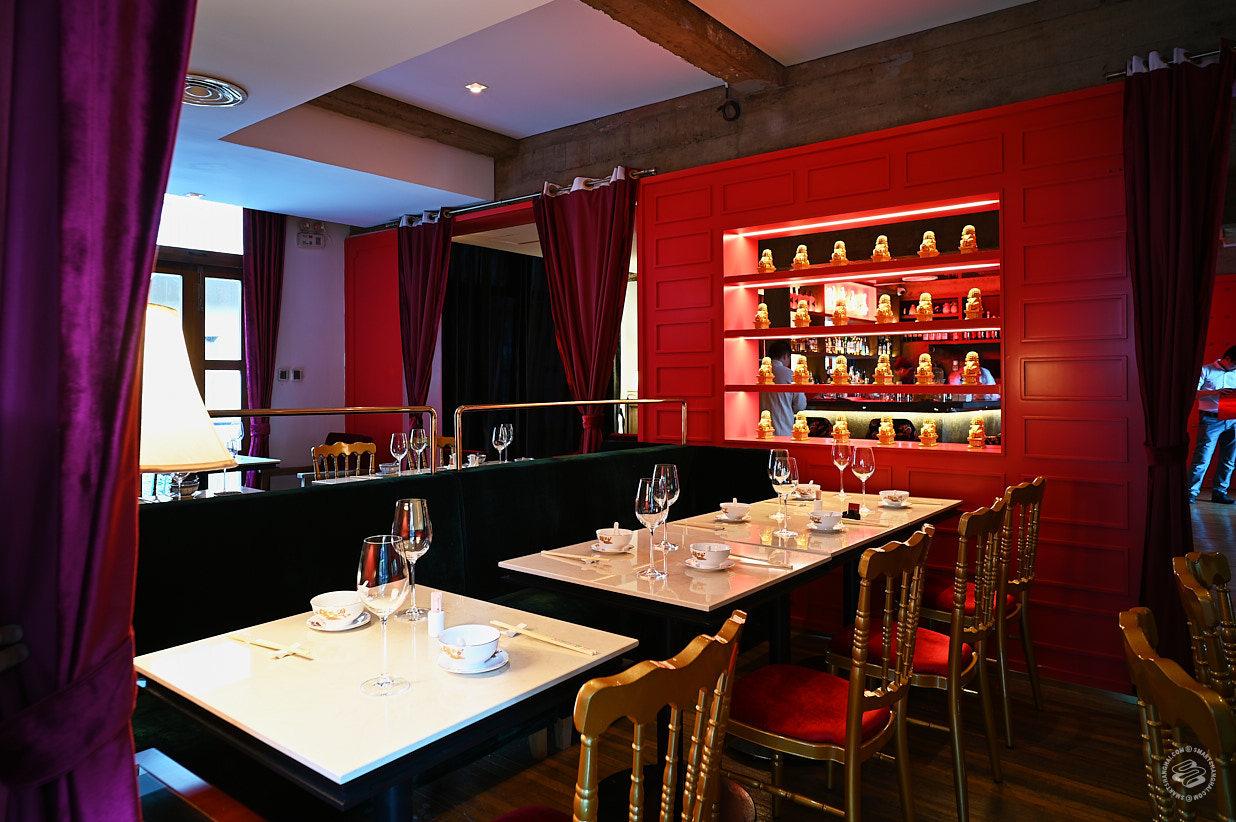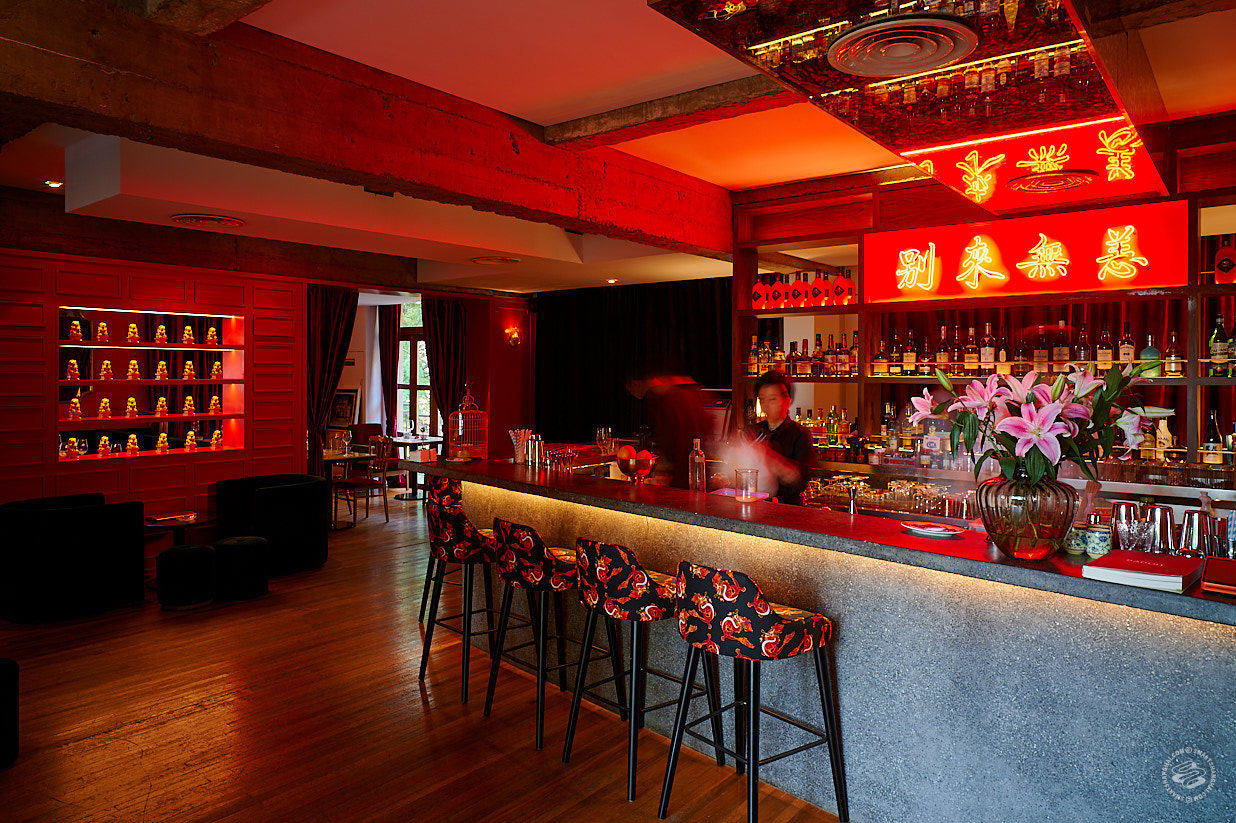 The menu is Beijing snacks and the obvious star is the chunbing. The majority of the menu (save for a section titled "Fan Favorites," where you'll find sweet and sour pork) is designed to be wrapped in dainty little flour wrappings and garnished with shaved cucumber and sauce. You order a steamed basket of those (15rmb for a set of 15), and then order fillings on the side, like Slow-Braised Beef (55rmb) or Stir Fried Veggies With Omelette (48rmb). You either wrap the chunbing like a tortilla, eat them with your head sideways like a taco, or, playing on hard mode, put the pancake over your face-hole like a dental dam and cram the stuffing directly into your mouth.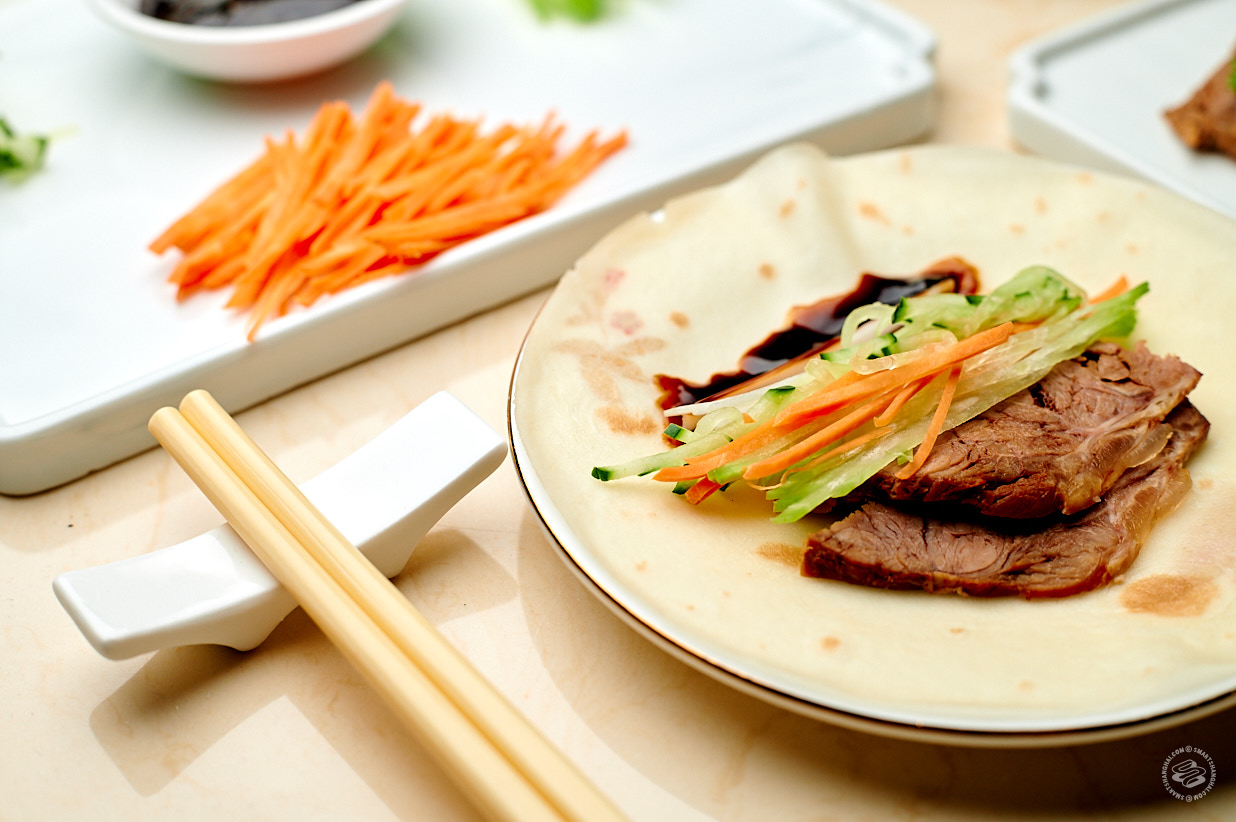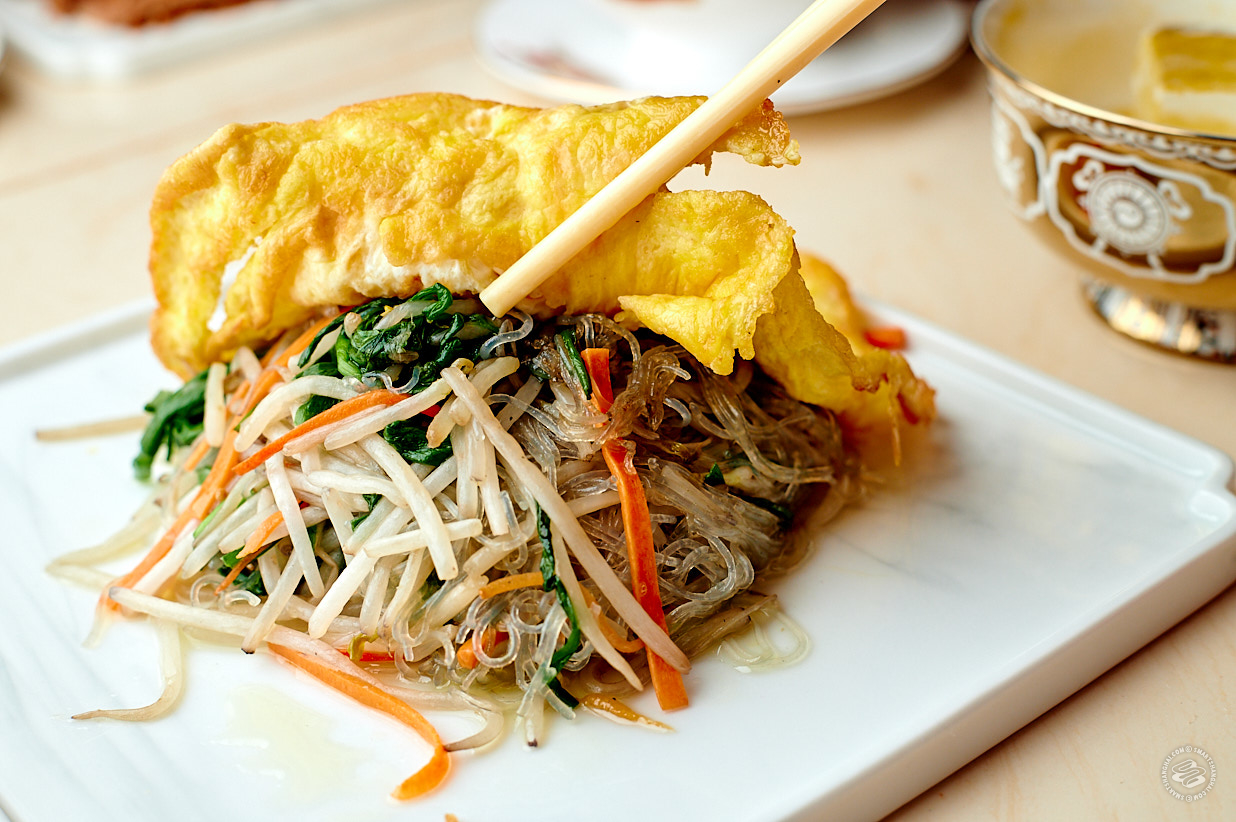 The cocktail menu is designed by Chris Xi (Blackstone Magic Bar, WAWY), who's been getting around town a lot recently. It's the latest in the defiant "let's make Chinese flavors work in cocktails" movement: baijiu and qingke jiu share spots on the menu with BBQ duck fat washed tequila, and the drinks come out in tea-cups and bowls. Prices are in the 60-70rmb range for the classics, 80-100rmb for the signatures.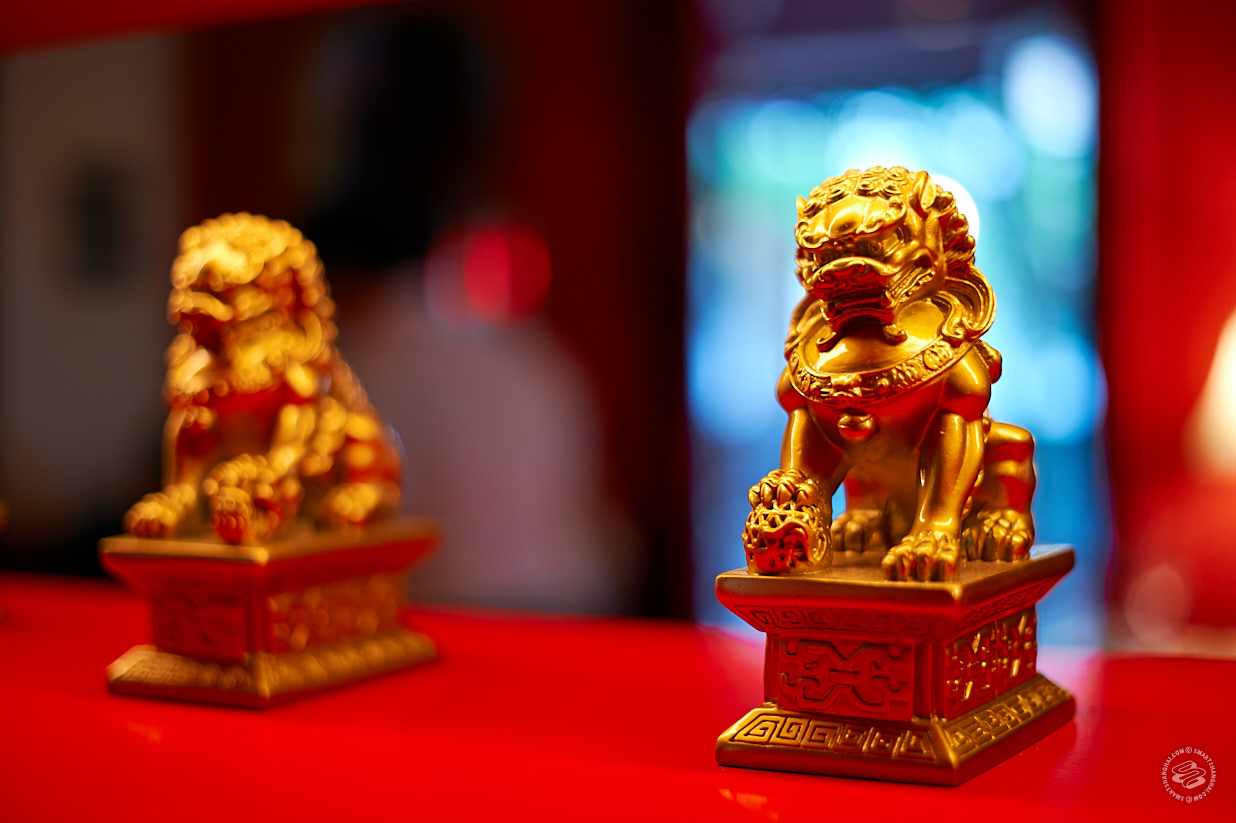 First Impression: The summary we ended up with was something like "traditional Beijing dishes and cocktails with a Chinese twist," which is accurate, down to the tourist-friendly subtext. Jiashan Market doesn't have much going for it (did it ever?), but here's a good addition. Think a much smaller, more private Sichuan Citizen, a place for out-of-towners rather than someone looking for an authentic hutong eatery.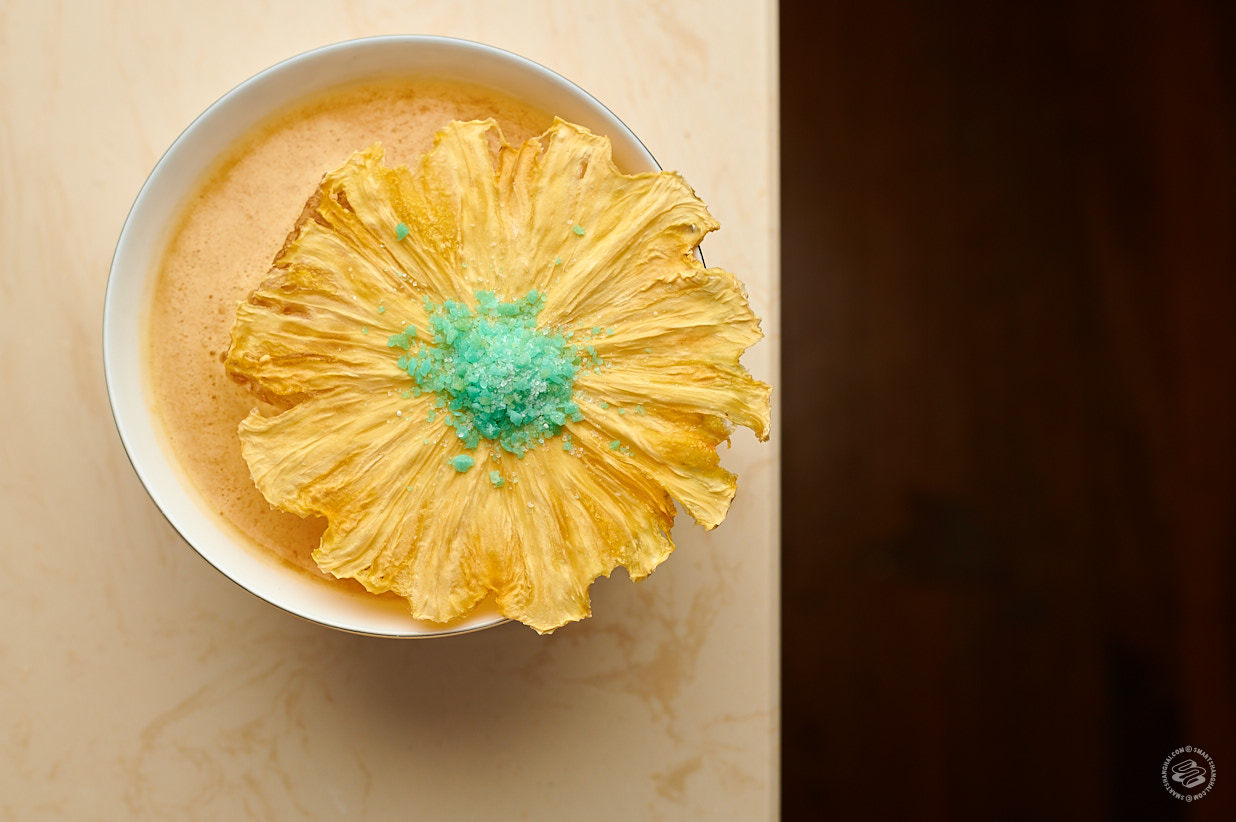 Chunbing is hands-on experience that should be shared with friends and I like where they're going with the cocktails. The Desert Storm (100rmb) seems like it's just a stand for the pineapple slice and the poprocks on top, but once you finish with that, you're left with a mini punchbowl of qinkejiu flavored with agave nectar and pineapple soda. Delectable.



In other places, it feels work-in-progress. A little hesitant. The Peking (90rmb), with the duck fat washed tequila, promises to be "smoky, heady and full-bodied," but comes across a little watery. Hit me with the duck fat, Peking Inn! I can dig it.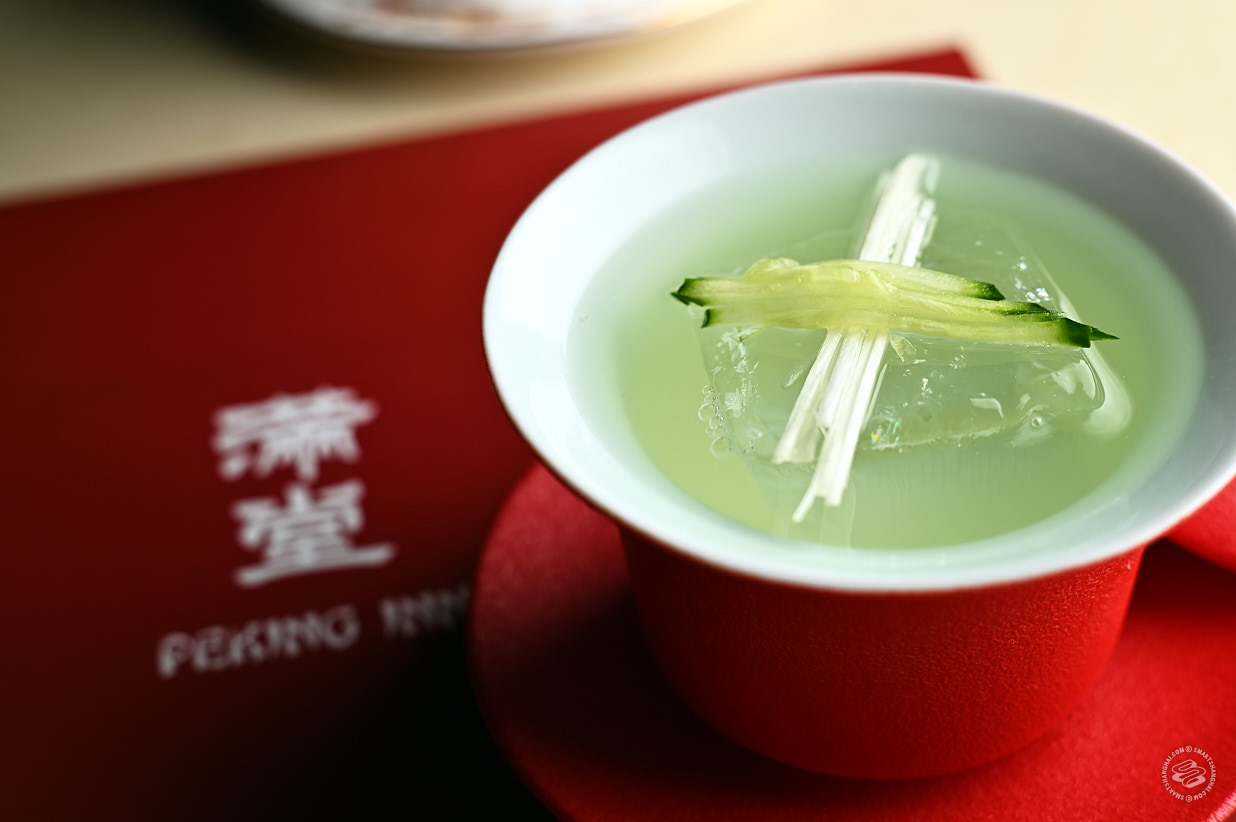 *



Bar Mixato
99 Beijing Dong Lu, near Yuanmingyuan Lu View ListingTaxi Printout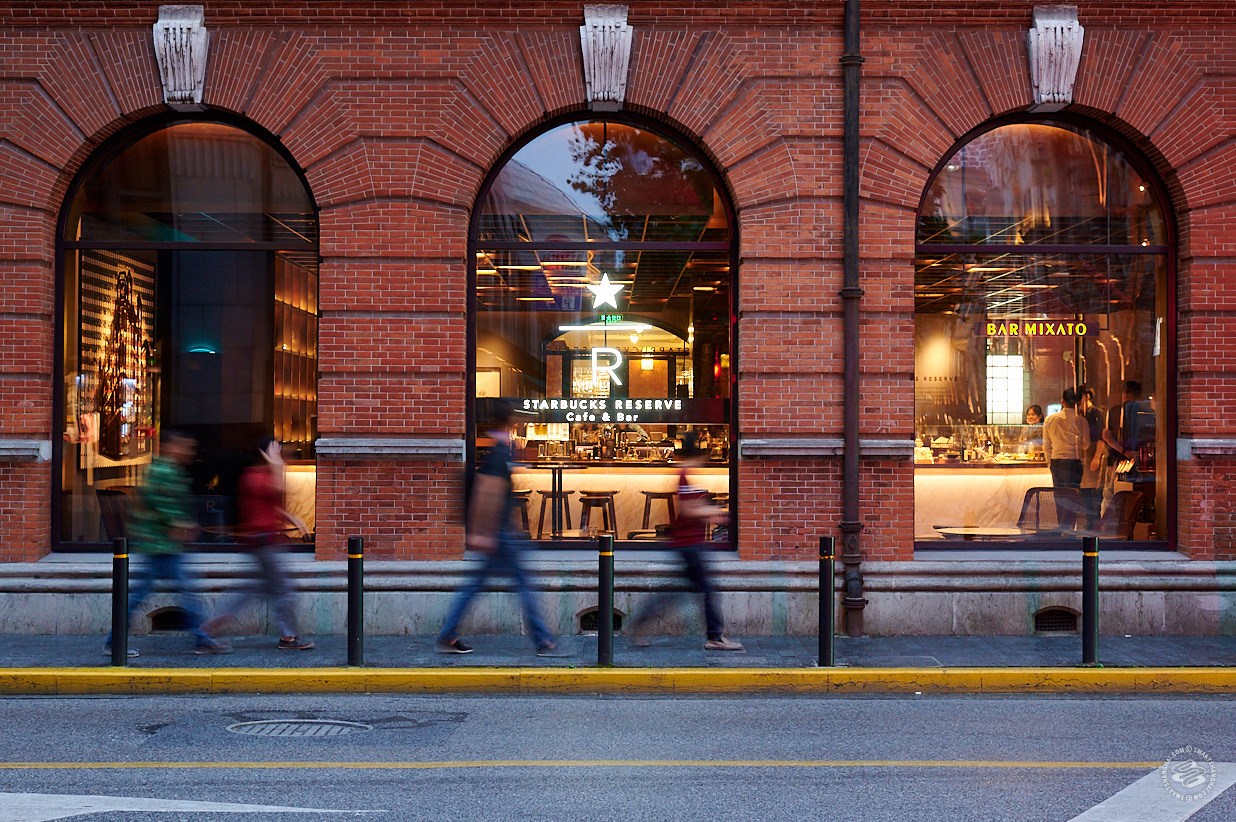 Quick Take: Starbucks opens a bar and the drinks don't suck.



What It Is: Genius. Cold, calculating, corporate genius. Starbucks has your mornings and afternoons and they're coming for your evenings.



The second branch in the world after the one in New York, Shanghai's Bar Mixato is a Starbucks Reserve, except dominated by a dark, sleek, U-shaped bar and a wall full of booze bottles. Digital nomads will still find wooden tables and window-chairs to perch on the entire day, but, big bonus, they serve alcohol! Cocktails! In a Starbucks!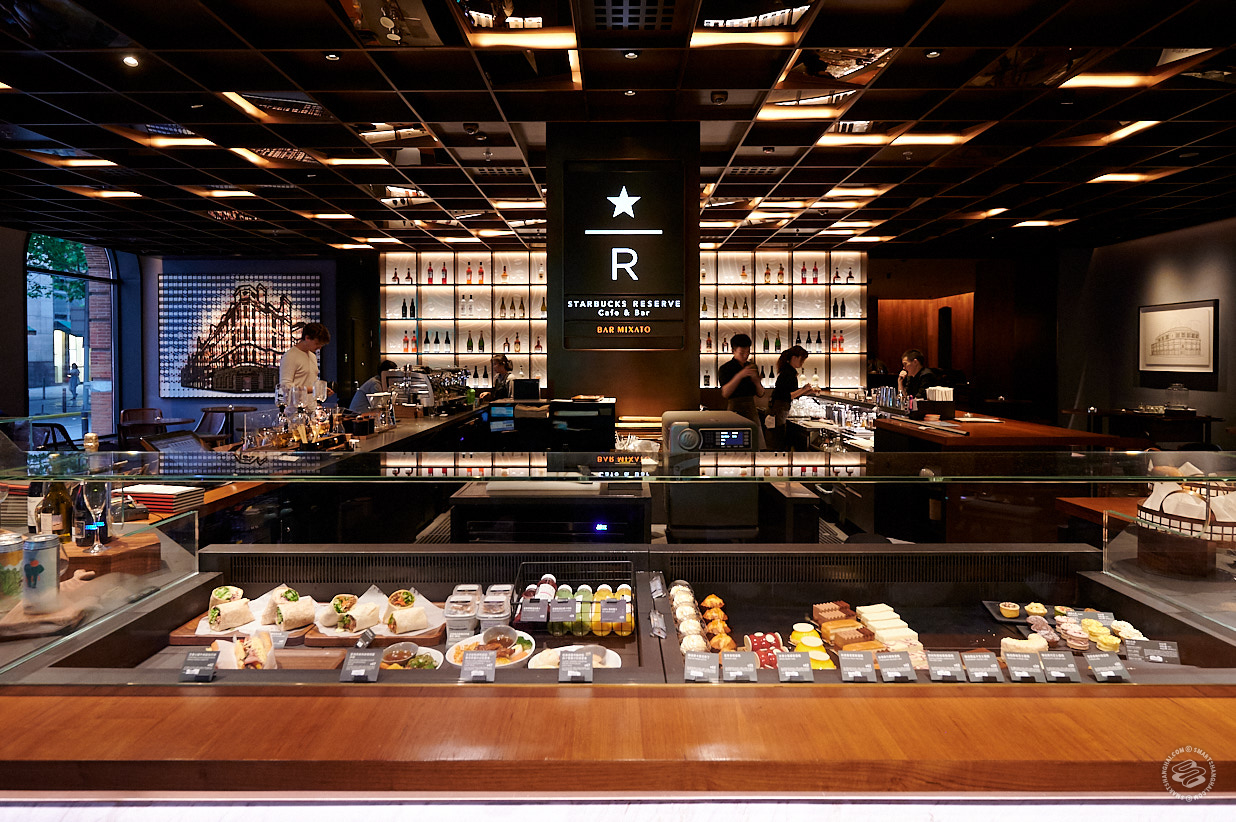 The list is short, corporate-approved, and exclusively in the 68-88rmb range. Most of them are coffee-inspired classics or takes on classics and aperitivo. The Coffee Tonic (88rmb) for example, combines Reserve cold brew, gin and grape fruit for a flavorful tall drink. They also have "Tea Creations," like a Citrus Jasmine Tea Mojito (68rmb).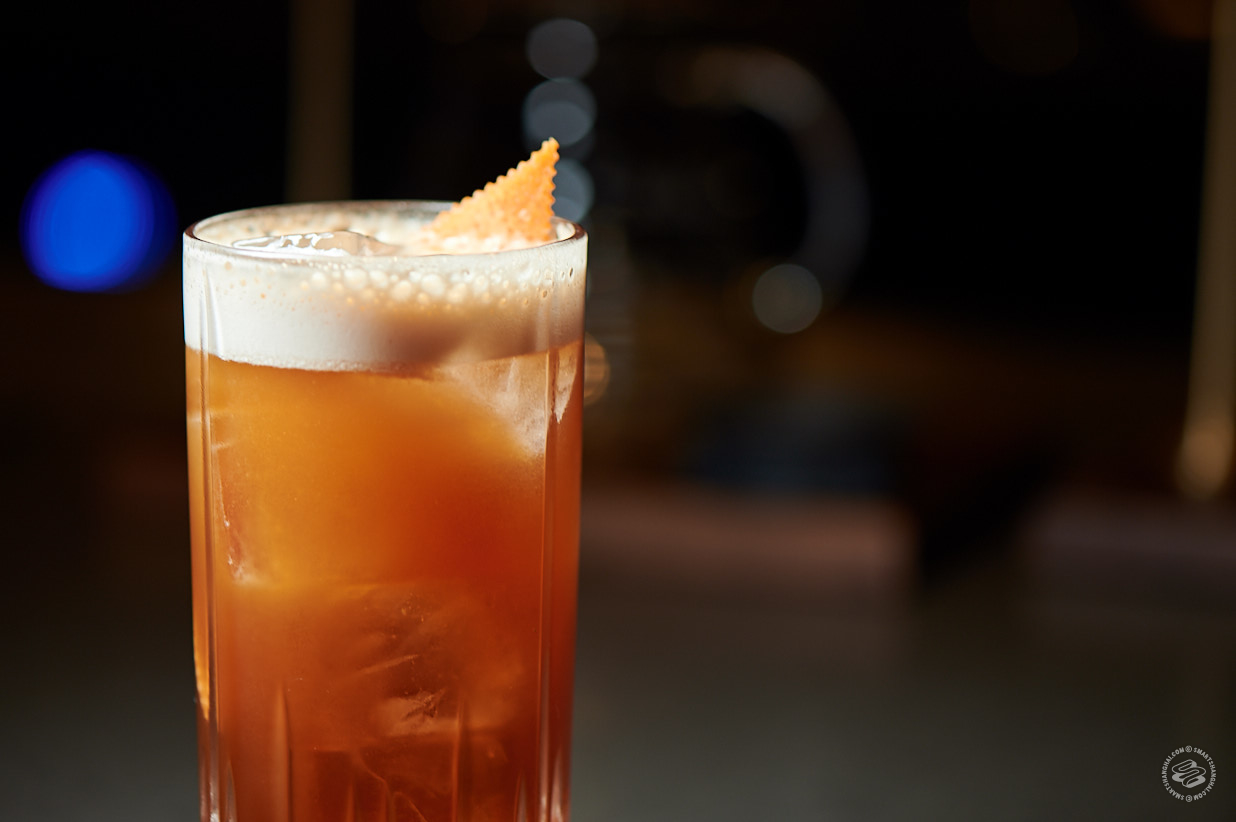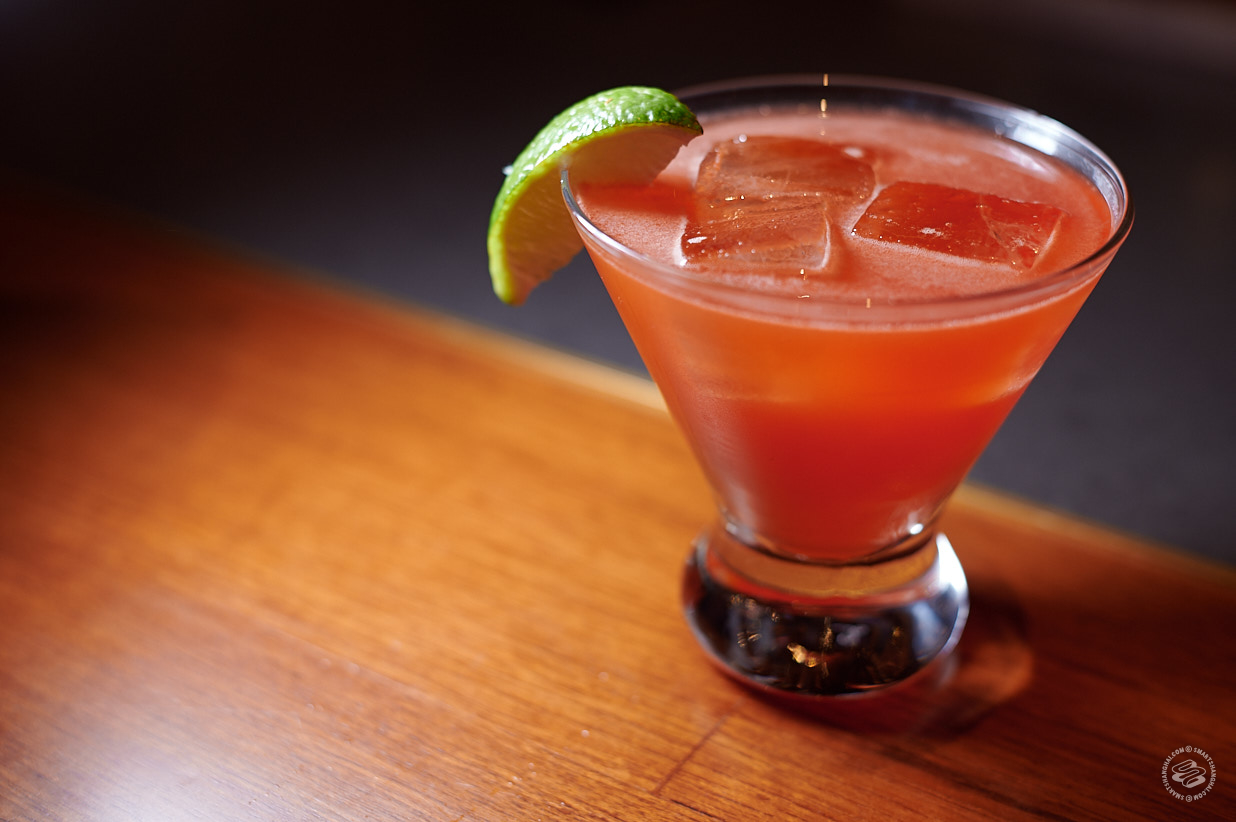 Handful of beers on tap and in cans, some from coffee-bean regions like Kenya and Guatemala. Flight of three 100ml glasses costs 98rmb.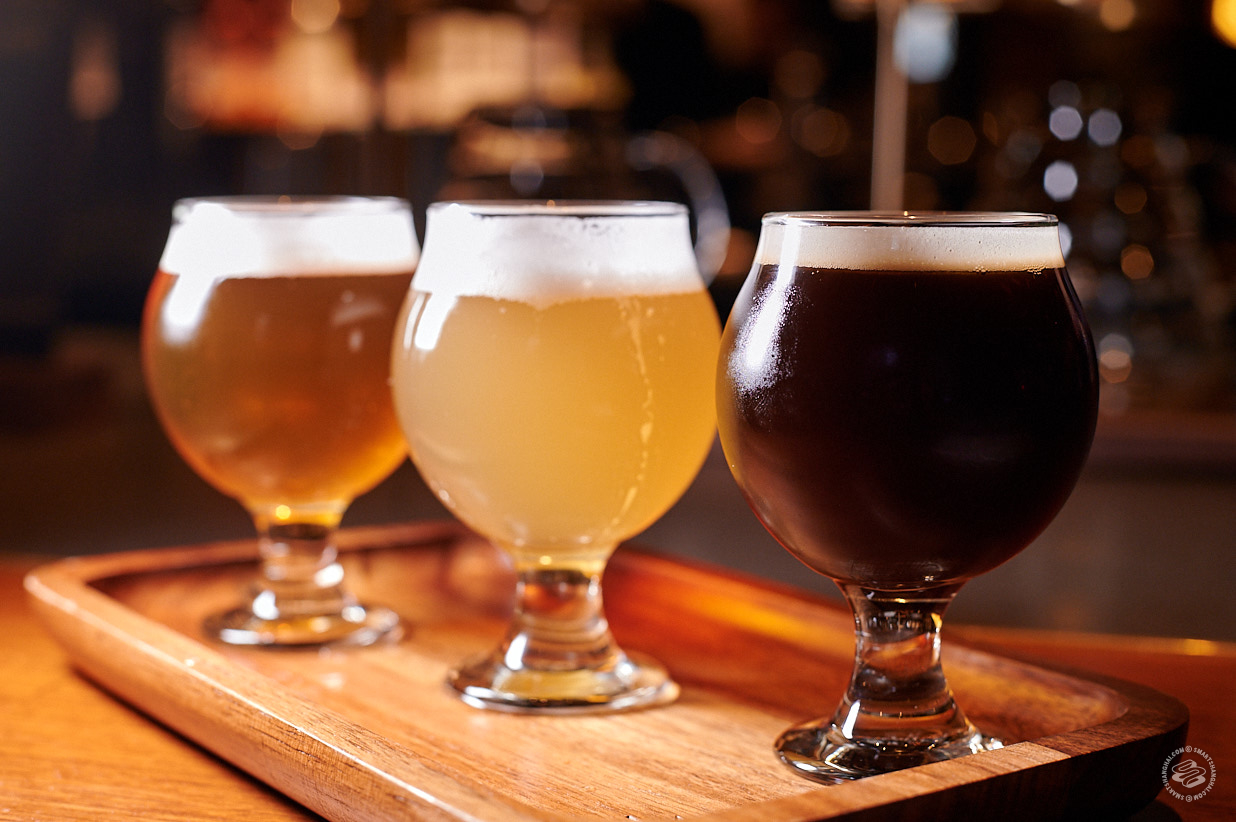 There's also merchandise available, including rose gold Parisian style shaker tins and bar spoons. They're not the ones they use at the bar.



First Impression: The cocktails are made at an actual bar station by an actual bartender with actual bar tools. They shake the drinks by hand! Not a blender in sight! I guess when you have infinite money it's not that hard to come up with a decent cocktail and then rent a nice spot to serve it in. The prices aren't even that offensive for being on the Bund, right across the street from the Nest. And the drinks don't suck.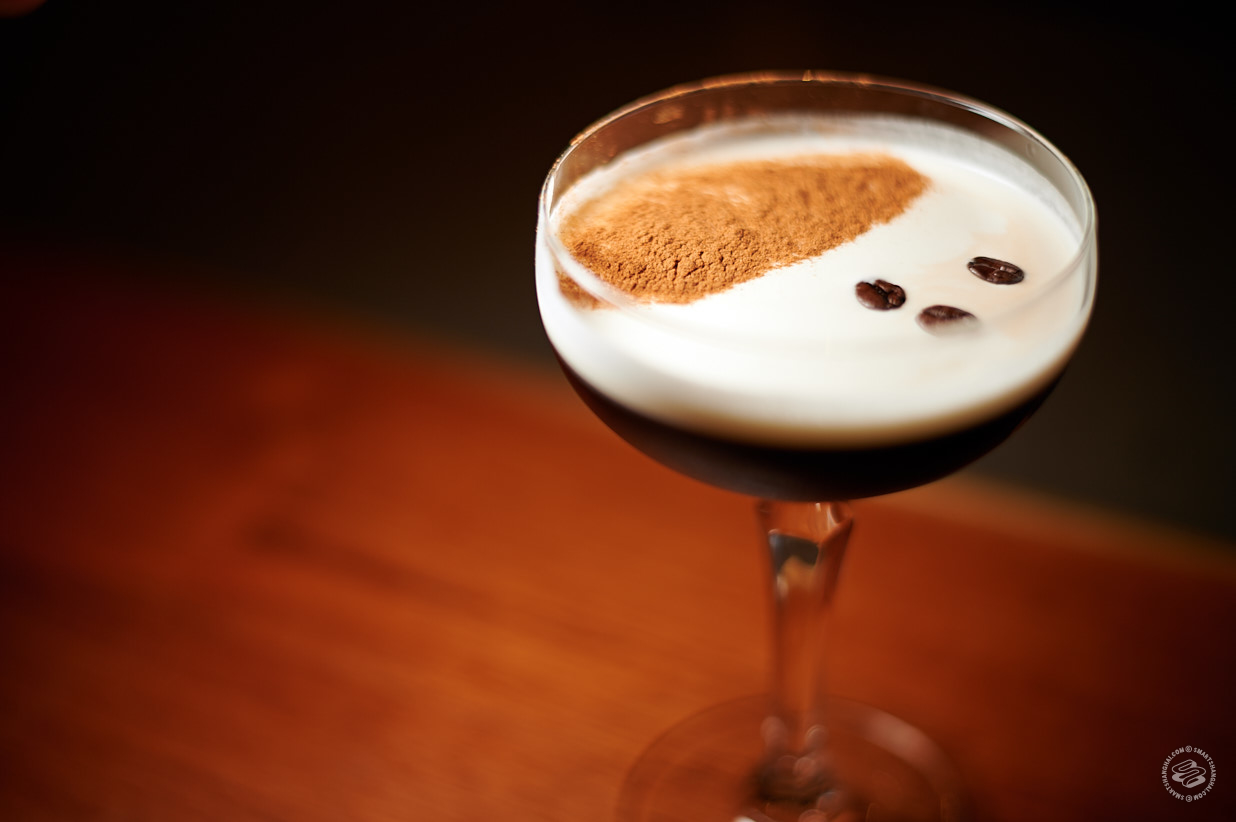 I was so ready to hate the everliving stars out of a bland, corporate, paint-by-numbers grab for even more money. I feel like I should hate it on principle. Principle, hah! But it's fine. It's good, even.



*

This is a place for show life about china, If these articles help you life better in china, Welcome to share this website to your friends, Or you can post questions about china life in FAQ, We will help you to find the right answer.