Early birds, night owls, midnight marauders, whatever you call people that wake up at 4am (Green Berets? Psychopaths?), these gyms are for you no matter what hour of day or night. We stuck our head in, worked up a bit of a sweat and reported back.



1. Le Fit
1/F, 595 Wuding Lu, near Xikang Lu View ListingTaxi Printout

A Day: First three days free for newcomers

A Month: 199rmb. Currently three months for price of two.

A Year: 1,999rmb, -10% for first year






Probably the most convenient location for those living in the downtown area. Le Fit is not the biggest and can get a bit crowded during peak hours, but it has a good range of equipment spread across three rooms, including eight treadmills, various weights and a handful of cross-trainers. One-on-one yoga and dance classes are on offer between noon and 10pm and can be booked via their WeChat, as well as personal training at 220rmb (must buy eight classes at a time). No showers here, only changing rooms and toilets.



Fit Inn
335 Guangzhong Xi Lu, near Wanrong Lu View ListingTaxi Printout

A Day: Free trial after registering with their mini program, 35rmb afterwards

A Month: 299rmb

A Year: 1,699rmb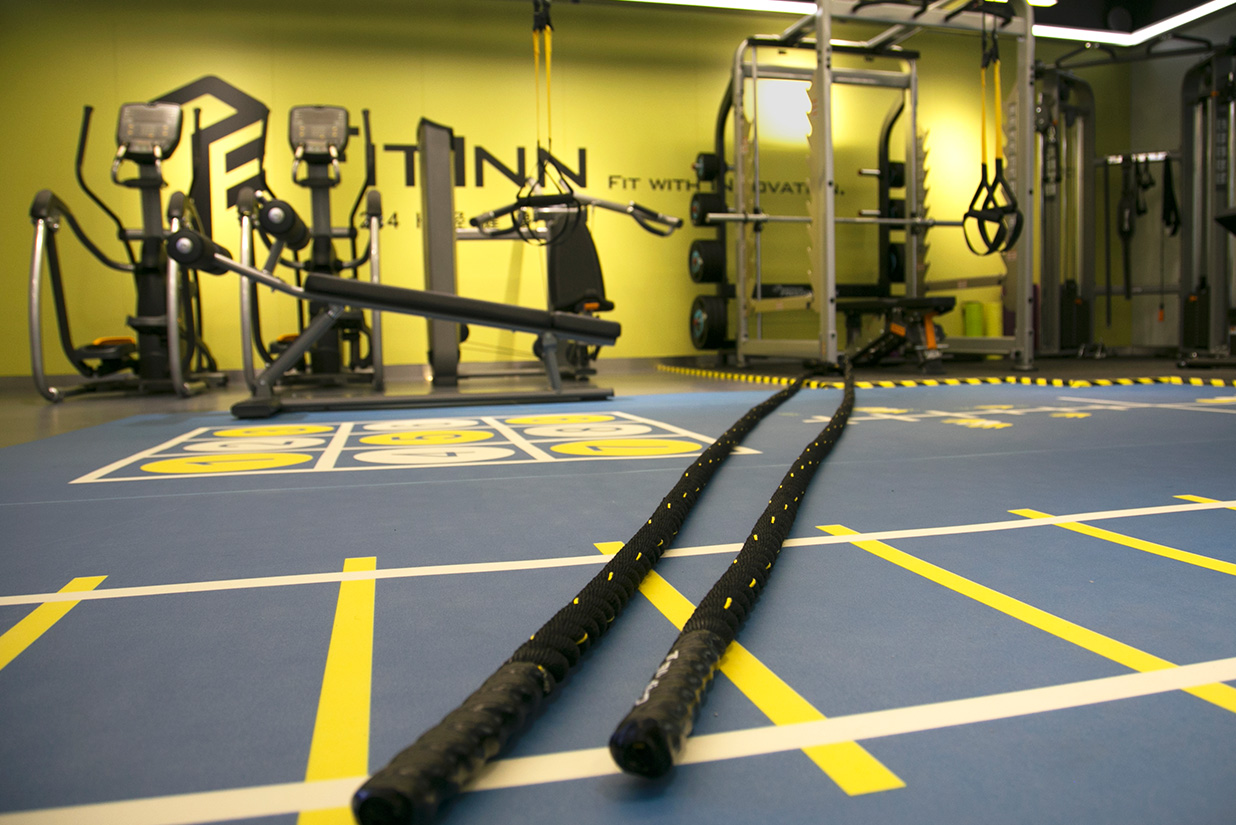 Fit Inn is a compact space that would be cozy with any more than 10 people. Fortunately, it's seldom crowded, perhaps due to its slightly inconvenient location, a 15-minnute walk from the Shanghai Circus World station. Equipment-wise, it's not great for Leg Day but it has three treadmills and two cross trainers, then a corner devoted to upper body weights. Personal training is available at 360-380rmb per session. Classes include weight loss, muscle gain and stretch therapy. Classes are popular and can be booked a week in advance, so need to be booked up quickly. Membership and booking is all done their mini program on WeChat, all in Chinese. They also have a WeChat account which you can shoot English questions at. No showers, so don't forget your Lynx if you're catching the subway home.



Liking Fit
2/F, International Capital Plaza, 1318 Sichuan Bei Lu, ... View ListingTaxi Printout

A Day: Cannot

A Month: 389rmb

A Year: 1699rmb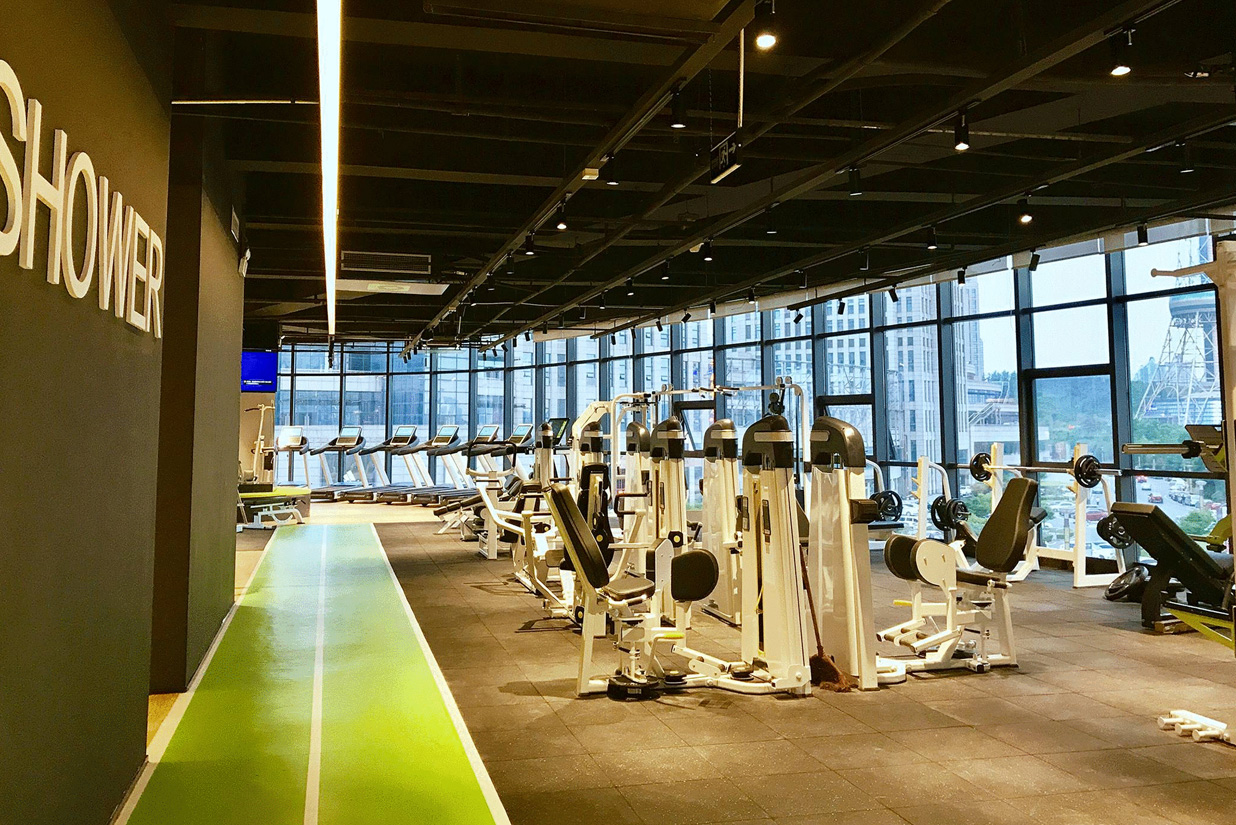 Liking Fit is the biggest and best on the list: more than 10 treadmills, weights for every muscle group, and cross-trainers. Equipment and facilities are all relatively new, and the metro station is less than five minutes away. There are a lot of offices around here, so 5-7pm is peak time, but outside of that there's plenty of space (and 22 other hours) to get your pump on. They also have a studio which hosts yoga, dance and spin classes. Personal training hours are 10am-10pm at 400rmb per session after. The changing rooms and showers are clean, and there helpful staff who can speak English.



Joyfit
1/F, 1500 Sichuan Bei Lu, near Qiujiang Lu View ListingTaxi Printout

A Day: 28rmb, limited to one trial, 10am-10pm only

A Month: 199rmb (24 hour access) for one store or 499rmb for all locations

A Year: 2,188rmb






Japanese chain Joyfit's branch in Hongkou is also a five minute walk from North Sichuan Road. It's a relatively small space and can get crowded in the late afternoon/evening, but covers both aerobic and anaerobic exercise pretty well. Eight treadmills, two hammer weight machines and various other upper body/leg machines are on offer, but with just the one room, there is no studio for classes such as spin or yoga. The majority of the equipment is imported and of decent quality. Notably clean in both the gym and the changing rooms and shower area.



Gym Wave
3/F, 1929 Art Space, 687 Dongdaming Lu, near Xinjian Lu View ListingTaxi Printout

A Day: 38rmb first time, then 68rmb

A Month: 399rmb

A Year: 2,000rmb






Lots of facilities packed into a small space make Gym Wave a decent spot to just DIY, but personal training is the name of the game here. Gym Wave is driven by the quality of its five trainers, most coming from a bodybuilding background. Various membership cards are available, with classes running at unholy hours such as 1am and 2am, running right through to 5pm. Not sure when these trainers sleep. Membership offers on their WeChat mini program include a month-long daily private lesson plan for 3200rmb, and also 18 boxing lessons for 7,920rmb. This one has showers and free drinking water for when your trainer has pushed you to the brink of a cardiac arrest.



*

This is a place for show life about china, If these articles help you life better in china, Welcome to share this website to your friends, Or you can post questions about china life in FAQ, We will help you to find the right answer.