specializes in congee and claypot rice — pure Cantonese comfort food. The posters on the windows detail how seriously they take their claypot craft. The rice is a mixture of old and new (seedling) Thai jasmine in order to get maximum grain separation and varying tenderness. The claypot imparts the smokiness of the hot charcoal flame into the dish without burning the rice (so the thinking goes — this might be up for debate), which itself is cooked in salted water with scallion oil. After all of that, the end result should be rice that is delicious on its own even without the soy sauce seasoning.



On my last visit, the Canto sausage claypot rice arrived 20 minutes after I ordered, as the menu says it will, crackling hot and carried in a metal sling. A second waiter appeared, removed the lid, and drizzled in the sweet soy in one swoop. The claypot hissed and steamed as the liquid soy hit the caramelized bottom of the pot.



This wasn't my first claypot rice. I knew to wait another ten minutes, letting the residual heat make the bottom even crustier, and to throw away the broccoli, which is just window dressing. Once that hard crust was good and developed, I mixed up the sausage and crusty bits with a spoon, and I ate.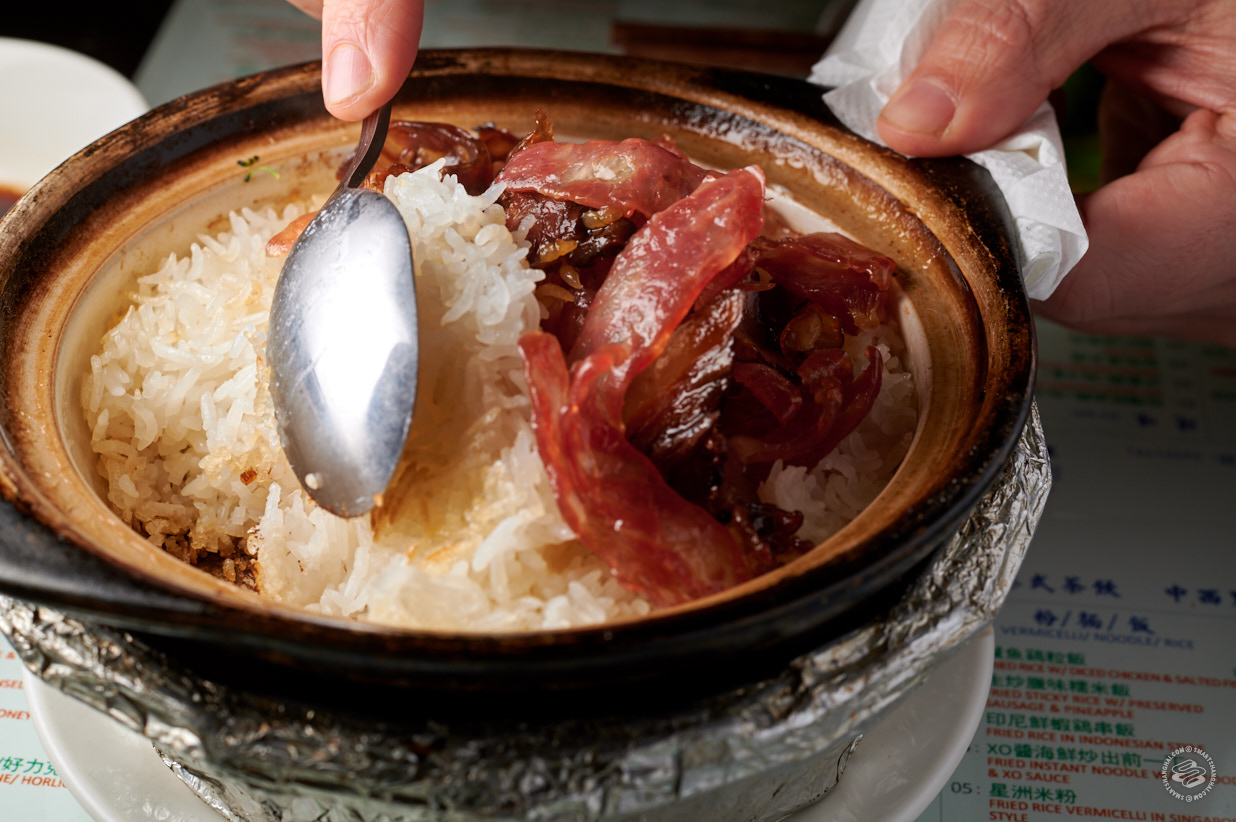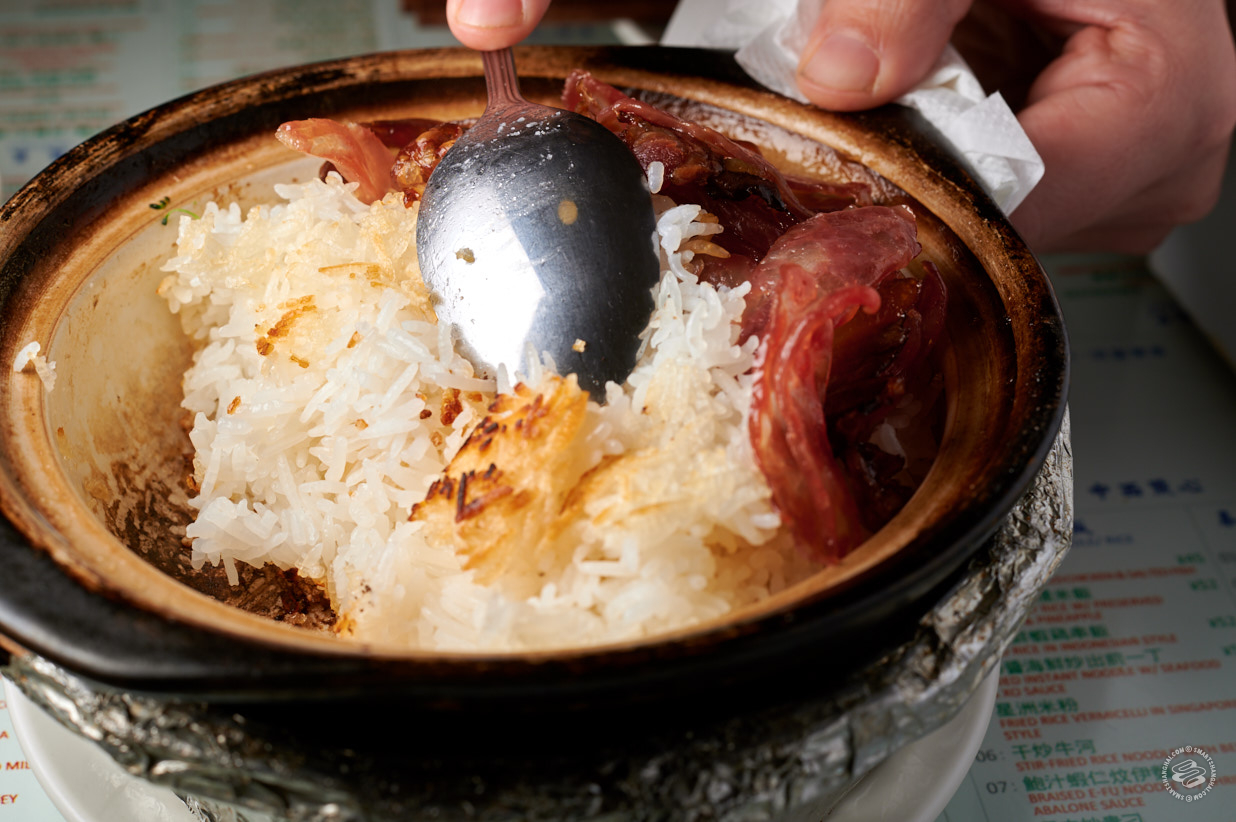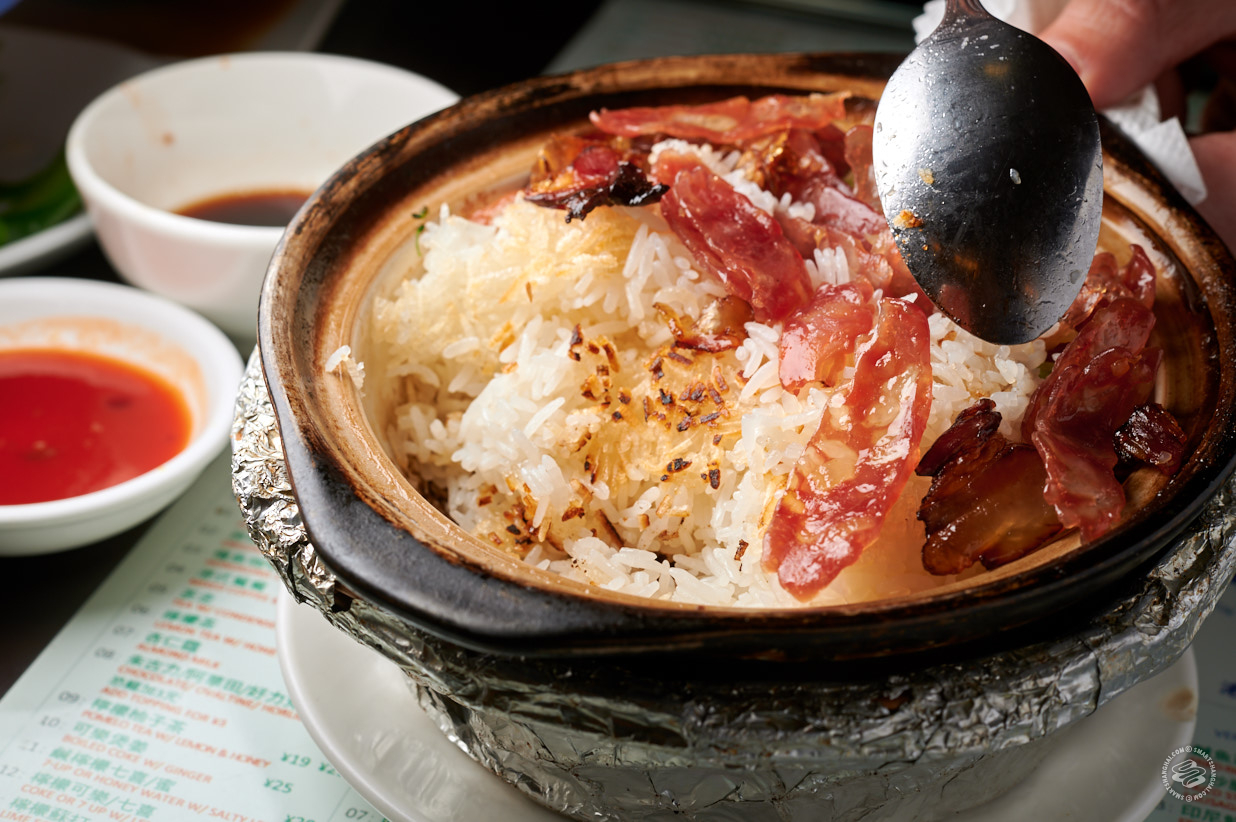 One issue I have with some claypot rice joints is they are stingy with the meats. This is not a problem with Fu's; every bite had some tender rice with crispy bits and fatty pork.



For carb lovers, this is heaven when it all comes together: soft white and crunchy golden rice, and Canto sausages with varying degrees of fat, blended together in one multi-textured dish. For 58rmb, it's also enough for two people as a meal with a couple of sides.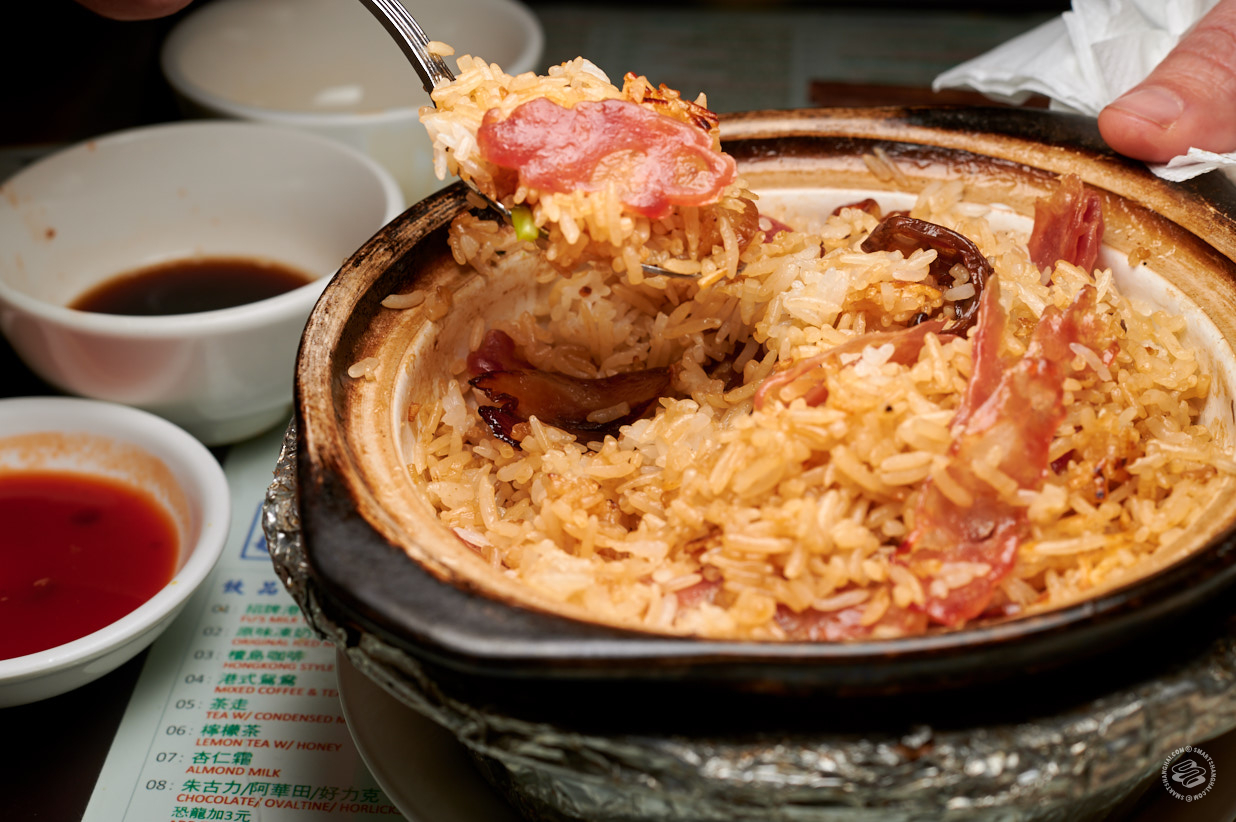 Beyond the claypot rice, there is a massive pork chop. Like — massive. When Dianping asked its users to rank the best pork chops in the city, Fu's was number three. It's on every table. It's the size and shape of an adult set of lungs. For 38rmb. It is a fork-and-knife undertaking to divide this comically gargantuan schnitzel into pieces small enough to eat. Ask for the Shanghainese Worcestershire sauce.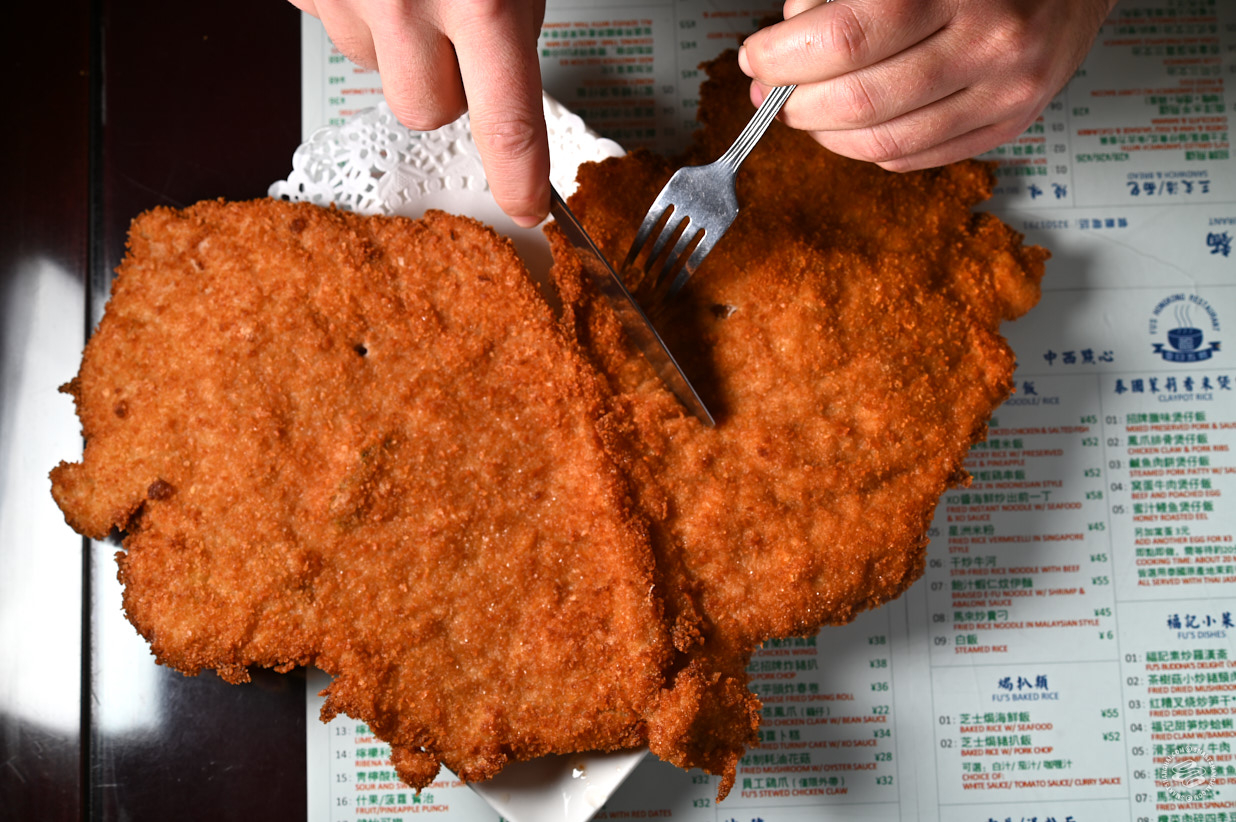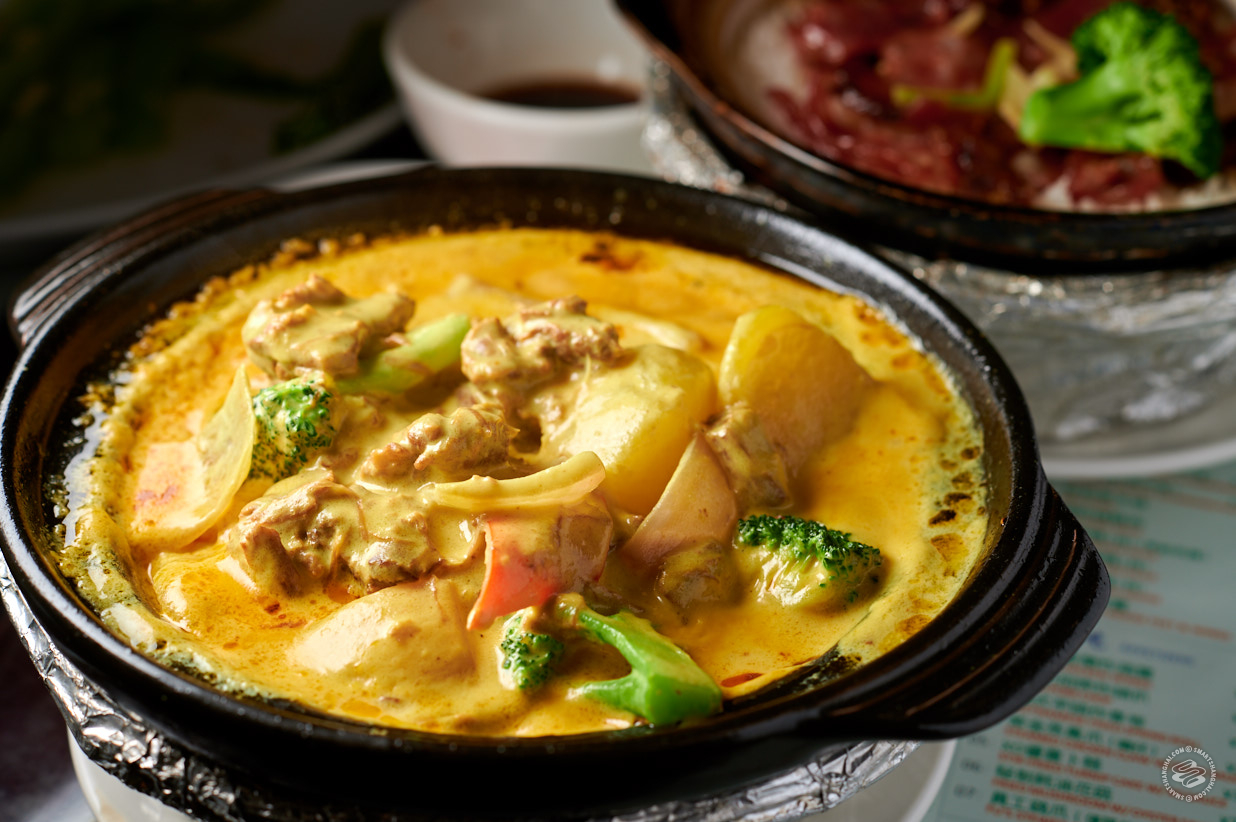 There is also a decent Hong Kong-style yellow curry beef brisket, served nuclear hot in temperature and conventionally fiery in spice, with slices of white bread to mop up the coconut-fragrant sauce, and all the classic cha canting drinks: 7up with salted lemon, yuanyang tea, iced milk tea with ice cubes that are also made out of milk tea (no water dilution here), and lemon Ribena, to round out the whole experience.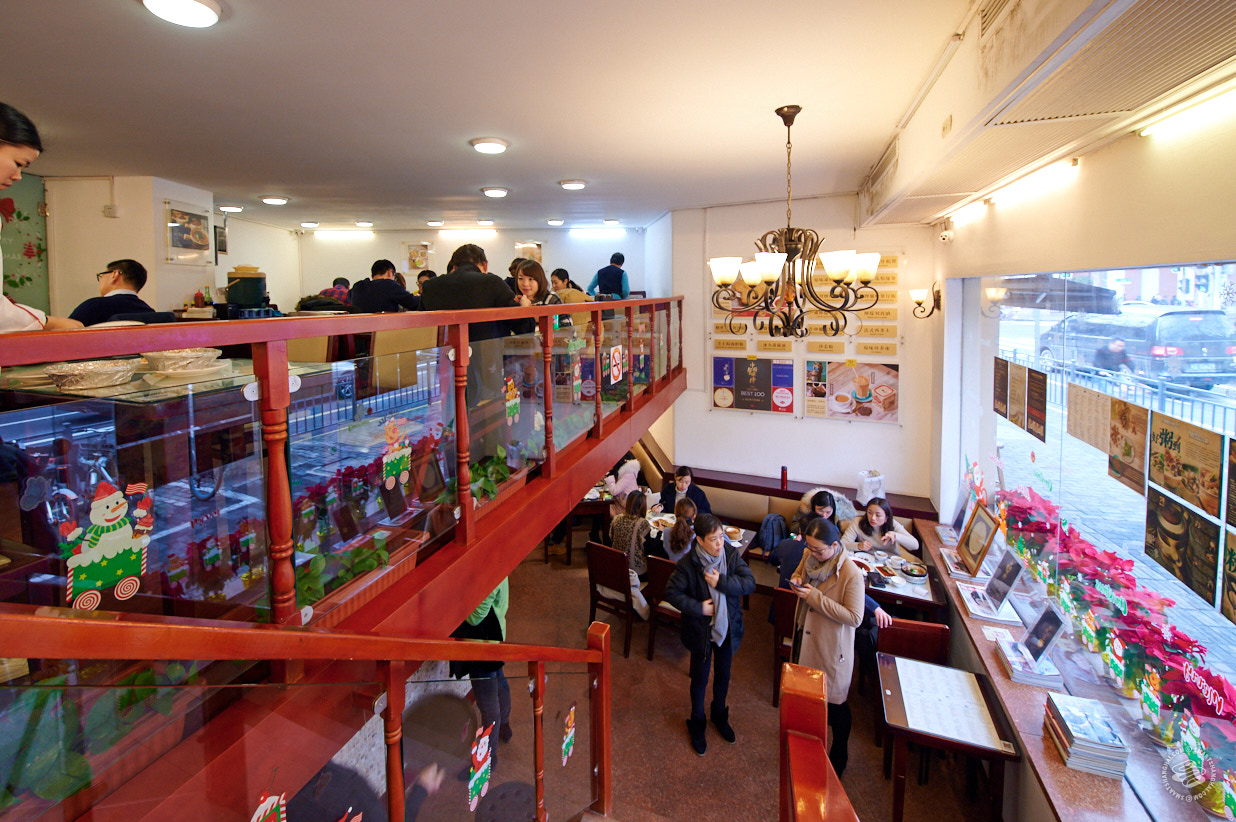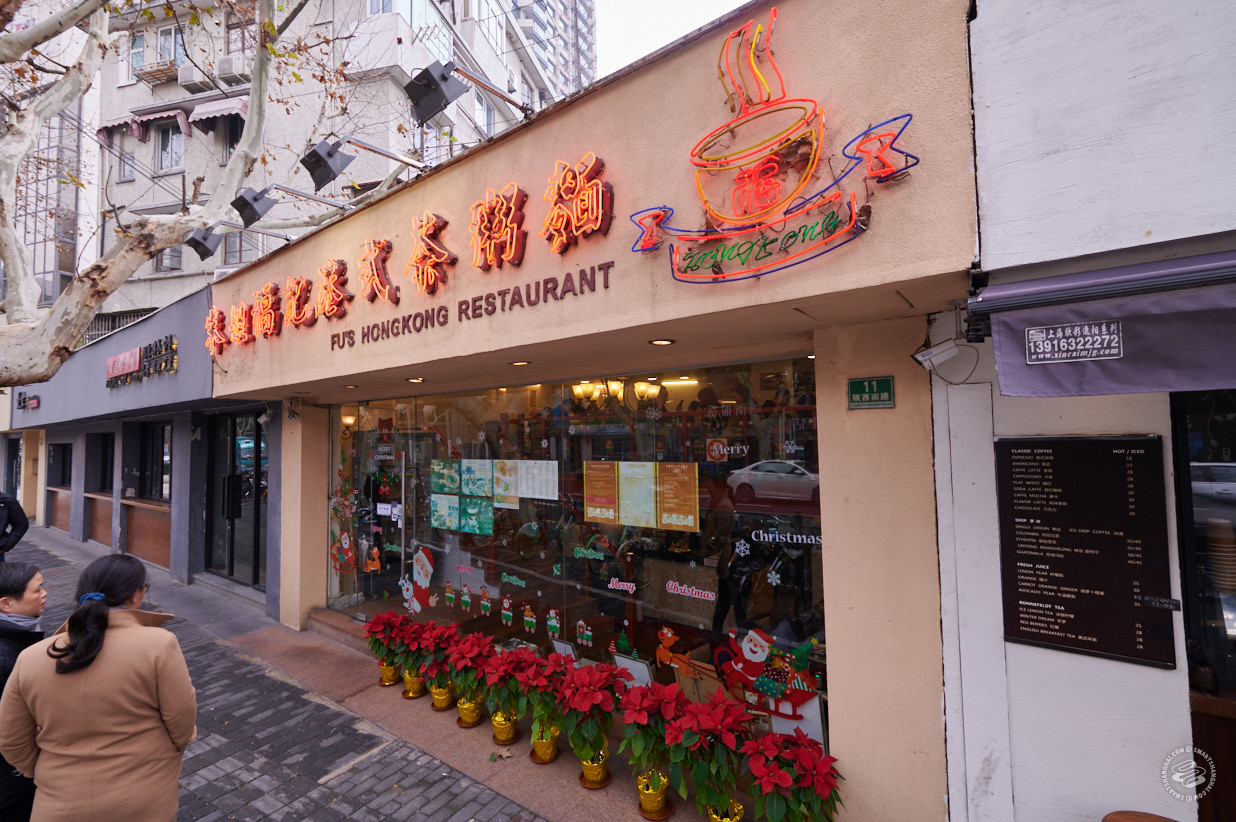 Fu's Hong Kong Restaurant, 11 Shaanxi Nan Lu, near Julu Lu.

This is a place for show life about china, If these articles help you life better in china, Welcome to share this website to your friends, Or you can post questions about china life in FAQ, We will help you to find the right answer.