So you've adopted Bailey, the adorable puppy your neighbors gave you when their dog Mr. Peabody got pregnant. Great. Now, for many reasons, you need to register your new friend, which will involve getting them a microchip and a rabies vaccine. Here's why you should do that and how.



Note: According to our sources at various animal organizations, there is no way to register your pet cat. However, if you want to take them out of China, you will need to get them chipped and vaccinated for rabies.



Why You Should Get A Dog License In China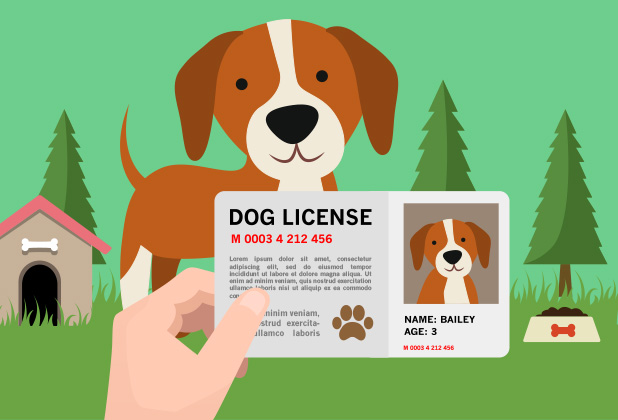 If you don't have a license, you technically can't own a dog in China. Anyone can take your dog from you – including the police – and you'd have no legal recourse for getting them back. Of course, this usually doesn't happen, but it can. If you have a neighbor that hates you or your dog, they can call the police, who are required to respond and remove your dog if they're not registered.



"It's absolutely irresponsible to not have a dog license. If you don't, your dog is in jeopardy," says Ashley, a animal rescuer who works with People4Pets and Best Friends China.



Dogs get lost sometimes, which is another crucial reason to register your canine friend. The microchip in the dog links to a database with your contact information, which vet clinics and pet hospitals can use if your dog ends up there. If your dog lands in the pound, the police are required to help you search for them if you have a license. Without a license, you may not be able to get your dog from the pound, even if you identify them.



Lee-Anne Armstrong, the Executive Director of Second Chance Animal Aid (SCAA), told me a story of a couple that attempted to access the pound without a license. "They lost their dog in Pudong. A lot of dogs had been rounded up and they wanted to go in and check [for their dog] but the police wouldn't let them in because they didn't have a license."



Most people don't run into any trouble without having a license, but it's like a seat belt. If you're a responsible parent, you make your kid wear one. If you're a responsible pet owner, you get a license for your dog.





Getting Your Dog Vaccinated and Chipped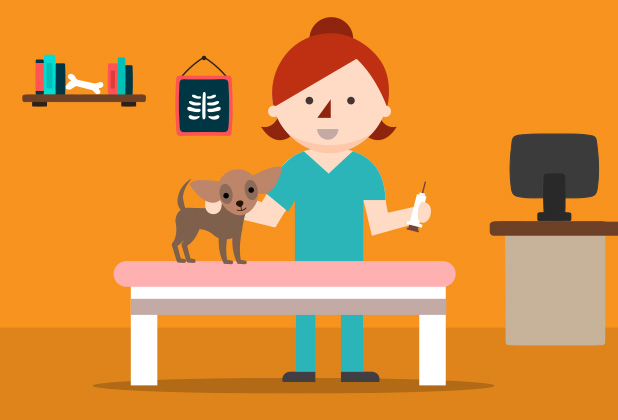 Before you can register your dog with the police, you need to get them chipped and vaccinated for rabies. This must be done at a government sanctioned pet hospital. There are 22 of these in Shanghai, but it's probably best to do it at the most recognized one — The Shenpu Pet Hospital, which has three locations around town. You can only license one pet per address or passport/ID number, so if your roommate has a licensed pet, you can't register another at the same address.



When you go to the vet, bring your passport, rental agreement, your dog, and 285rmb for the vaccination and chipping. To receive the rabies vaccination, the dog must be at least three months old. Not all dogs can be licensed, and some are illegal in Shanghai, but it depends on your district and area. Generally, Pit Bull Terriers, Rottweilers, Mastiffs, Bulldogs, German Shepherds, Dobermans, and Wolfdogs cannot be licensed. Your local police station will have a full list specific to your area.



According to Dr. Grace H. Lin of PAW Veterinarian Clinic, the chipping process involves a massive needle that inserts a microchip between the neck and the shoulder of the dog. Not a fun sesh, so it's best done together with desexing, when the dog is under anesthesia. The hospital will then enter your contact information and the chip's code into their database. Now, if anyone brings your lost pet to a pet hospital, the hospital can provide them with your name and phone number.



After the chipping and the vaccination, the hospital will issue you a blue vaccination book and a immunization certificate. Keep those safe.





Registering At The Police Station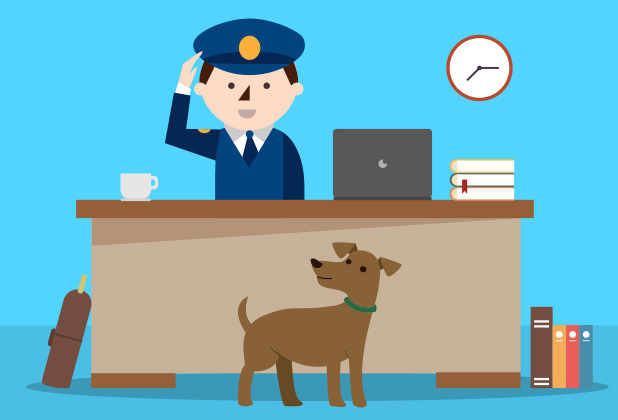 Bring the immunization certificate, your rental contract (that states you can have pets), your passport and residence permit, a printed picture of your dog, and – this is crucial – a copy of each to your local police station. Not all police stations will have the pet registration service, but they can point you to the nearest police station with one.



The price of the registration in Shanghai is 500rmb if you live in the inner ring. If you also bring your spay or neuter certificate, issued by the clinic that desexed your dog, that price drops to 250rmb. For the outer ring or in Pudong, the price is 300rmb, or 150rmb if your pet is neutered.



Some people claim that you must also get up to four signatures from your neighbors in order to register your dog. The police departments we called did not have this requirement, but it's something to keep in mind. In any case, you should have good relations with your neighbors if you're a dog owner.



After you finish your registration, make sure you get a receipt and copies of all the documents, proving that you registered. The police will take up to a month to issue you a dog license, which is a plastic card with the owner's information and the dog's microchip number. They will contact you through the phone number you've provided and you'll need to go to the station and pick it up.



After that, to renew the license, just go to the police station, pay the yearly fee of 250rmb (or 500rmb if your dog isn't spayed), provide your current rental contract, and the immunization certificate from Shenpu or other government licensed pet hospital that shows your dog is up-to-date on shots. And there you have it.



You're now a legal dog owner.



***

This is a place for show life about china, If these articles help you life better in china, Welcome to share this website to your friends, Or you can post questions about china life in FAQ, We will help you to find the right answer.