Imagine football matches in which the richest teams drop a little extra cash and get to aim at a goal four meters wider than their opponents.



Welcome to the world of Formula One racing — where the richest teams hire the best engineers, mechanics, pit crews and drivers and dominate the circuit.



That Darwinian world will be on display at Shanghai International Circuit on April 12, 13 and 14 when Formula One makes its annual pit-stop for the Chinese Grand Prix.



You have tickets already, right?



As of this writing, tickets for the race are completely sold out on all English- and Chinese-language sites (including SmartTicket). There will be touts outside the grounds on race days, but the Chinese counterfeit ticketing market is sophisticated and operates with a certain degree of impunity. Their fakes are convincing -- until you get to the scanners at the gate, where you'll certainly be turned away. Our recommendation is that if you can't get a ticket in advance from a well-trusted source, you're better off skipping the race this year and making a point of buying tickets early next year.



These places say they will be showing the race live on Sunday: Cages, this Boxing Cat Brewery, The Camel, Shanghai Brewery, Big Bamboo in Hongqiao, The Rooster, The Spot, Oscar's Pub, The Shed on Shaanxi Bei Lu and The Shed on Hongmei Lu.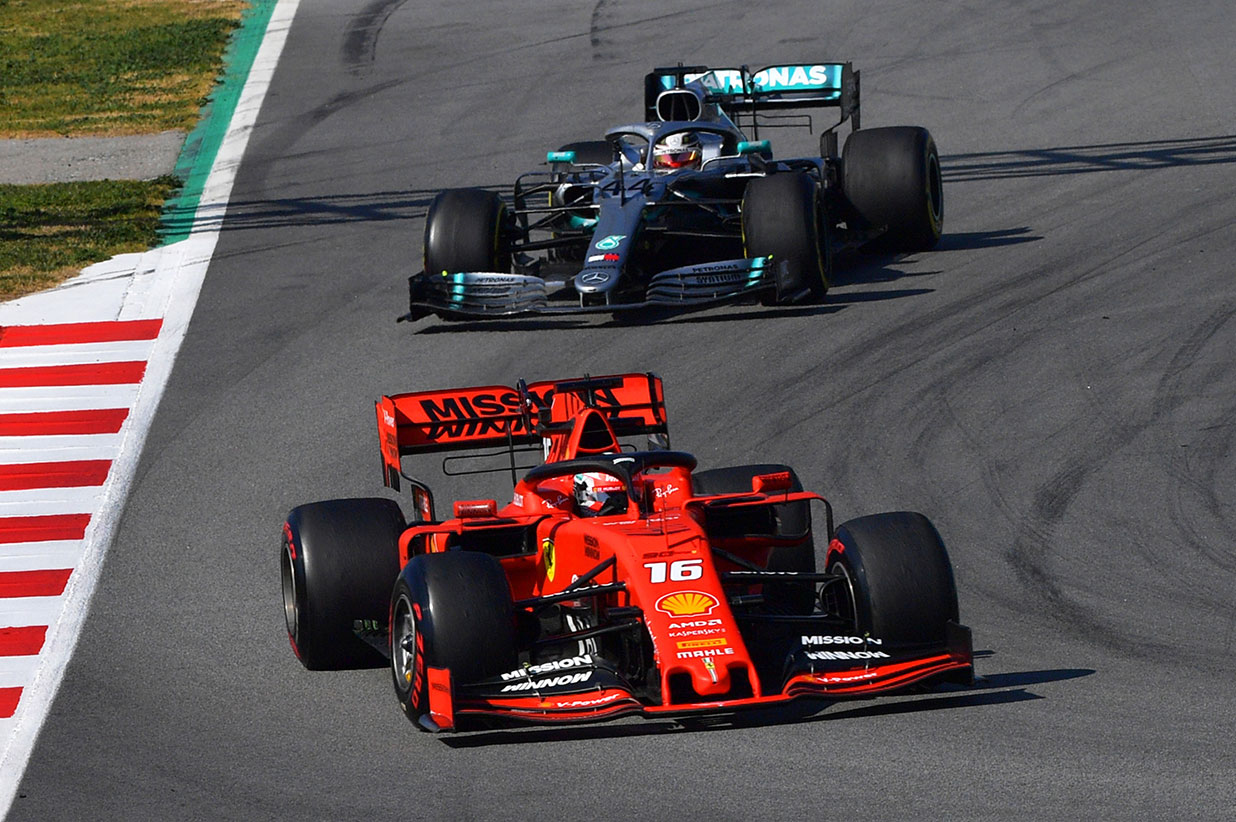 First, a little background



Formula One is a road-racing circuit that's been around since 1950, mostly in Europe. It's easily the most prestigious and well-financed auto racing league on the planet (sorry, NASCAR), and while it's still based in Europe, the twenty-one race season now takes place on five continents roughly every two weeks from March to December.



Each Formula One track is its own creature. Shanghai's is shaped like the "shang" character in the city's name (上). Monaco's barely has room for two people to pass, let alone cars going 375 kilometers/hour. Fuji Speedway, the once and perhaps future home of the Japanese Grand Prix, has one of the longest straightaways in the world. And a view of Mt. Fuji.



In theory, ten teams of two drivers and cars sponsored mostly by car companies compete for the championship, decided by a complicated points system that plays out over all 21 races. As a practical matter, there are three teams that count.



The superstars of Formula One are Mercedes and Ferrari, with a little Red Bull Racing thrown in on occasion to keep you awake.



Between them, they won all 21 Formula One races last year, won the first race of the 2019 season, and will be the ones to keep an eye on in Shanghai.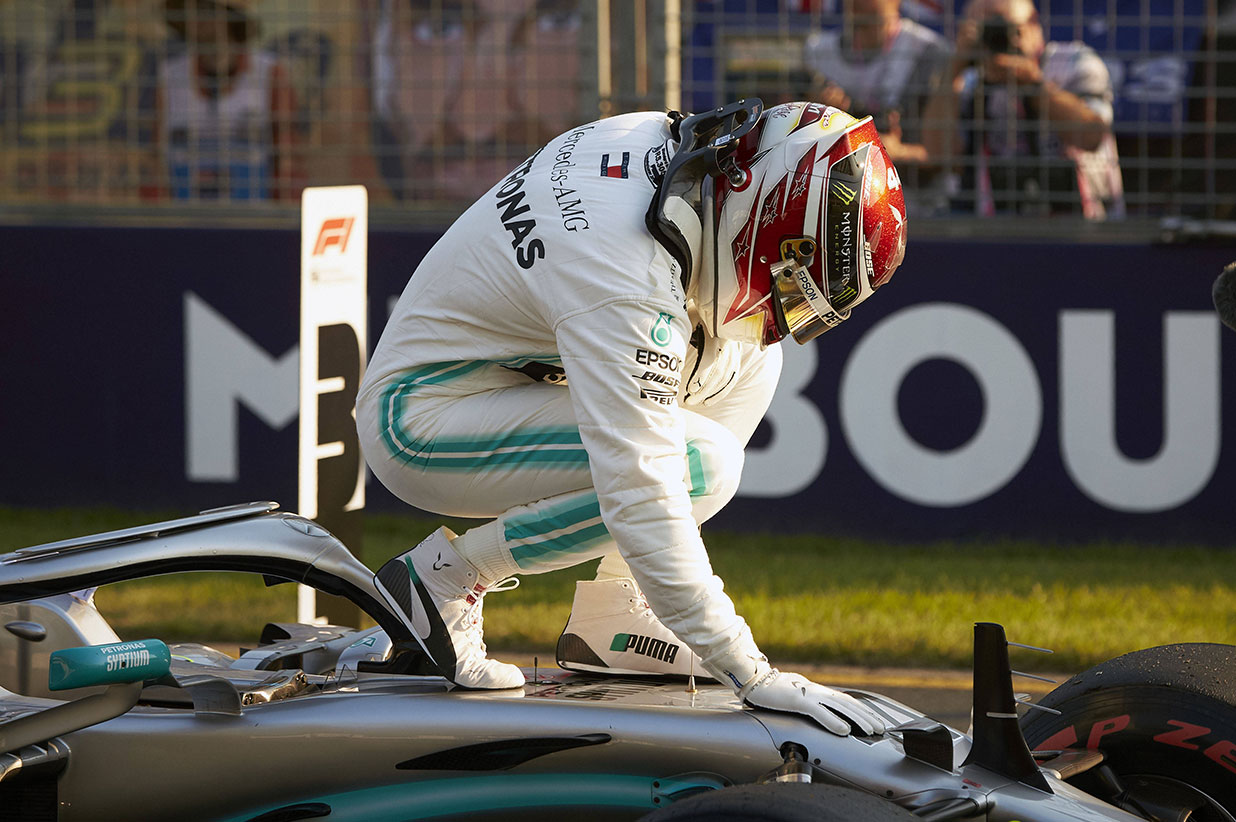 Who's racing? Lewis Hamilton and some other guys



Mercedes has Lewis Hamilton (#44), the driver who is the current king of the sport, and Finnish teammate Valtteri Bottas (#77). Ferrari has Sebastian Vettel (#5), Hamilton's crown prince.



Bottas would have won in Shanghai in 2018 but for a bit of bad luck over the timing of a caution flag. Daniel Ricciardo (#3) won the race instead for Red Bull, but this year, Ricciardo has defected to perennial also-rans Renault, which makes him unlikely to repeat his triumph. (Ricciardo finished second-to-last at Melbourne in 2019's first race.)



The other drivers to keep an eye on are Ferrari's second, Charles Leclerc (#16), and Red Bull drivers Pierre Gasly (#10) and Max Verstappen (#33).



Hamilton is the undisputed star of the whole Formula One operation. He's won the last two driving championships, he's won in Shanghai five times and he has Michael Schumacher's record for all-time Formula One wins in sight.



But that's only the beginning of the fun. He is a double-diamond-earring-wearing, vegan, Nicki Minaj-dating, clothing-line-having, dry, homophobic (sorry, he said) tax scofflaw (allegedly). The heavily tattooed dude is the richest athlete in the UK — you could win a few bar bets with that information — and he's got an MBE and multiple off-track busts for reckless driving.



From the English town of Stevenage — where he's regarded as a bit of a tosser after describing his hometown as a "slum" last year and disdaining League 2 side Stevenage FC for Arsenal — Hamilton is part of a new, highly successful generation of European athletes with immigrant parents or grandparents.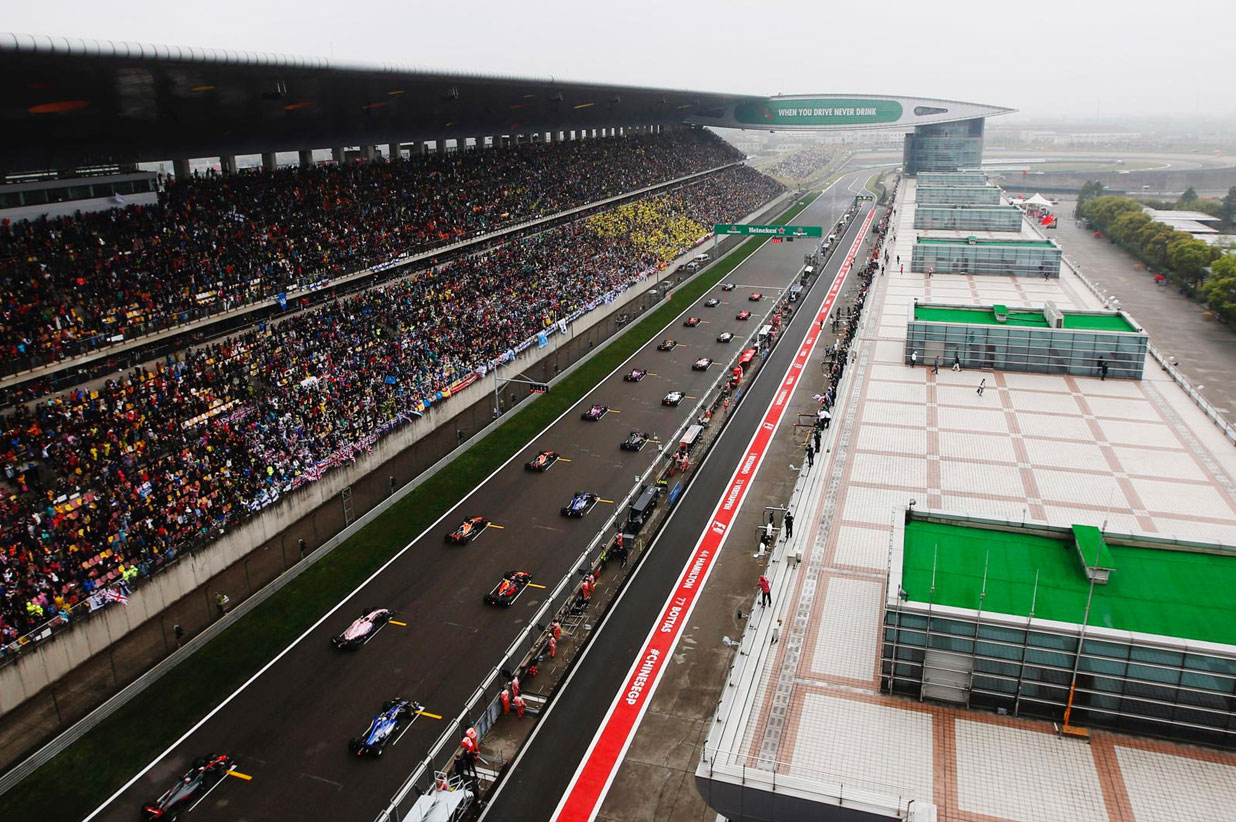 At the track



If Hamilton wins — he's the favorite, of course — the main grandstand will be your best and only view of his celebration.



But there are hours of racing before that, and the Shanghai circuit is considered one of the best in Formula One for views of the actual race. The best seats are higher up in the stands, where you can see several kilometers of action at once.



The race is the climax of the weekend, but for people who love the sport, they're going to be there for the practices on Friday and Saturday afternoons, too. It's just as fast and loud with more fun and less crowd. (Bring ear plugs.)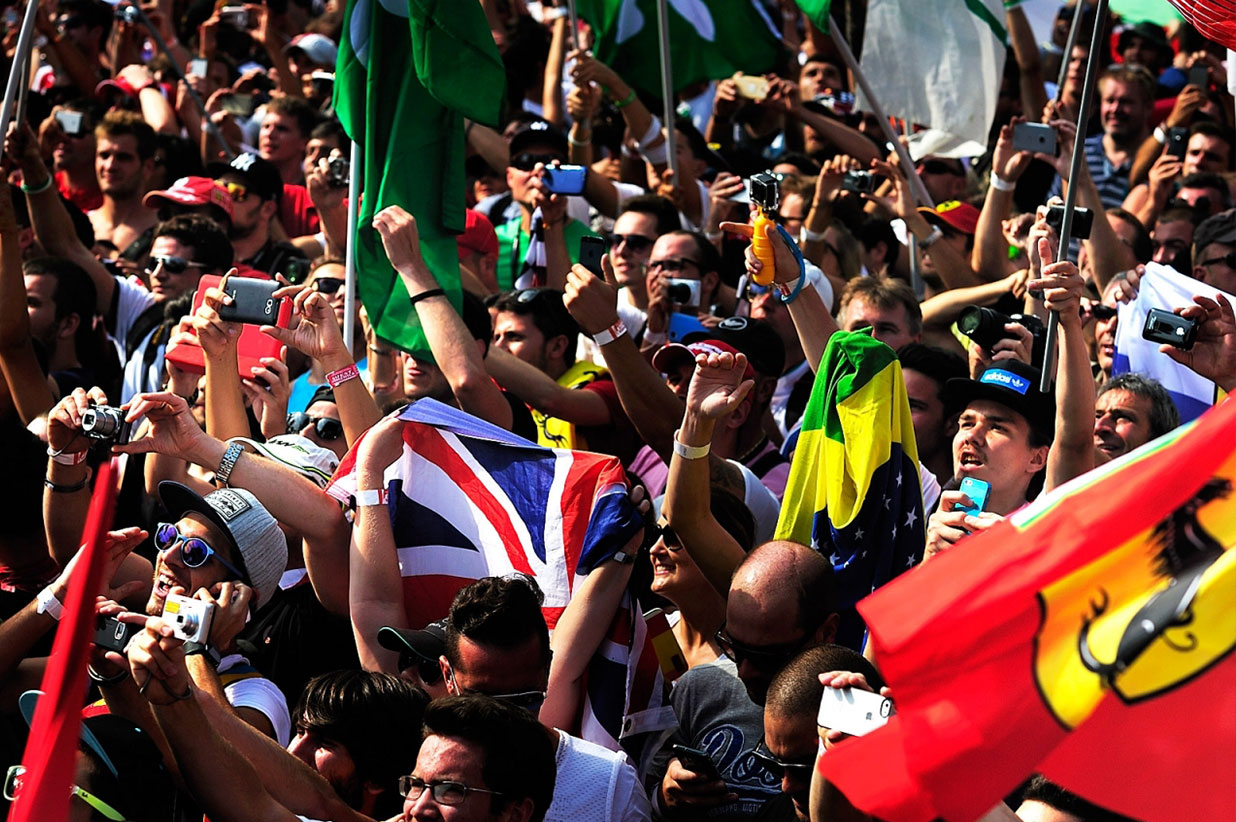 Getting there and enjoying the day



By far the best way to get to the race is the subway, the Shanghai Circuit stop on Line 11. (Line 11 splits in two before it gets to the Circuit stop, so be sure and take a Huaqiao-bound train.) The station is right at the track.



Get there early. Security at the track has been known to be intense, with long lines for entrance. If you've seen people spray each other with champagne and thank their wife and their agent and their pit crew before, you might want to leave before the trophy presentation. It's a serious crush at the subway immediately after the race.



Food and drink are available inside the facility, but it's expensive and lines can be long. And if you're looking for an adult beverage, in the past, anyway, it's been beer. Period. There are more options available outside the paid area of the track.



As at most sporting events in China, the quality of the scoreboards is awful. Be prepared for some educated guessing as to what's happening on the track. Bring a printout of driver/car numbers and some binoculars.



Bring a poncho if it looks like rain. Umbrellas are rude to other spectators and the winds at the track render them mostly ineffective anyway.



After the race, the drivers, crews and the whole Formula One apparatus will decamp Shanghai for a complete change of scenery: Baku, Azerbaijan, but probably not before partying it up in some of the city's nightclubs.

This is a place for show life about china, If these articles help you life better in china, Welcome to share this website to your friends, Or you can post questions about china life in FAQ, We will help you to find the right answer.