Defined, in this case, as "museums you probably don't know about/won't come across on most museum lists/probably shouldn't visit but eventually will." Educate yourself!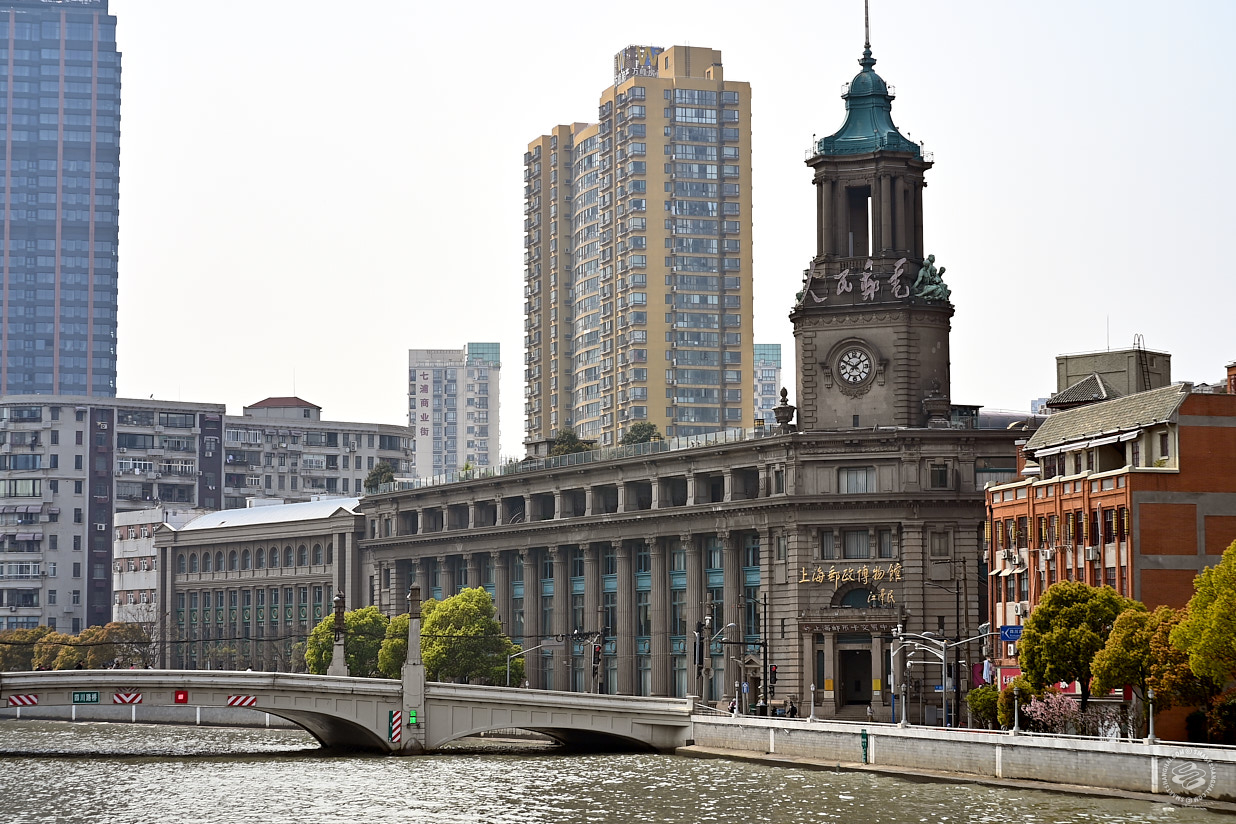 Opening Hours: Wednesday, Thursday, Sat&Sun

Price: Free



The Shanghai Post Museum is a grand old building on Suzhou Creek dating back to 1924. The second-floor houses an interesting jaunt into the obscure past of the postal service in China, free to the public and open four days a week (entrance is from Tiantong Lu on Sundays). It covers everything from the origins of the postal service as a means of conveying low-level government bureaucratic paperwork, up until the modern day where it's basically obsolete thanks to SF Express and WeChat. There is a postage stamp "treasure room" featuring some stupendously rare stamps. Philatelist's wet dream. Sadly, it has seen better days: some of the interactive displays, such as the parcel sorting system, don't seem to be turned on, and there used to be this beautiful rooftop garden where you could sit and enjoy a great view of the Bund — unfortunately no longer open to the public. Still an absolute must-see for postage/mail system fans!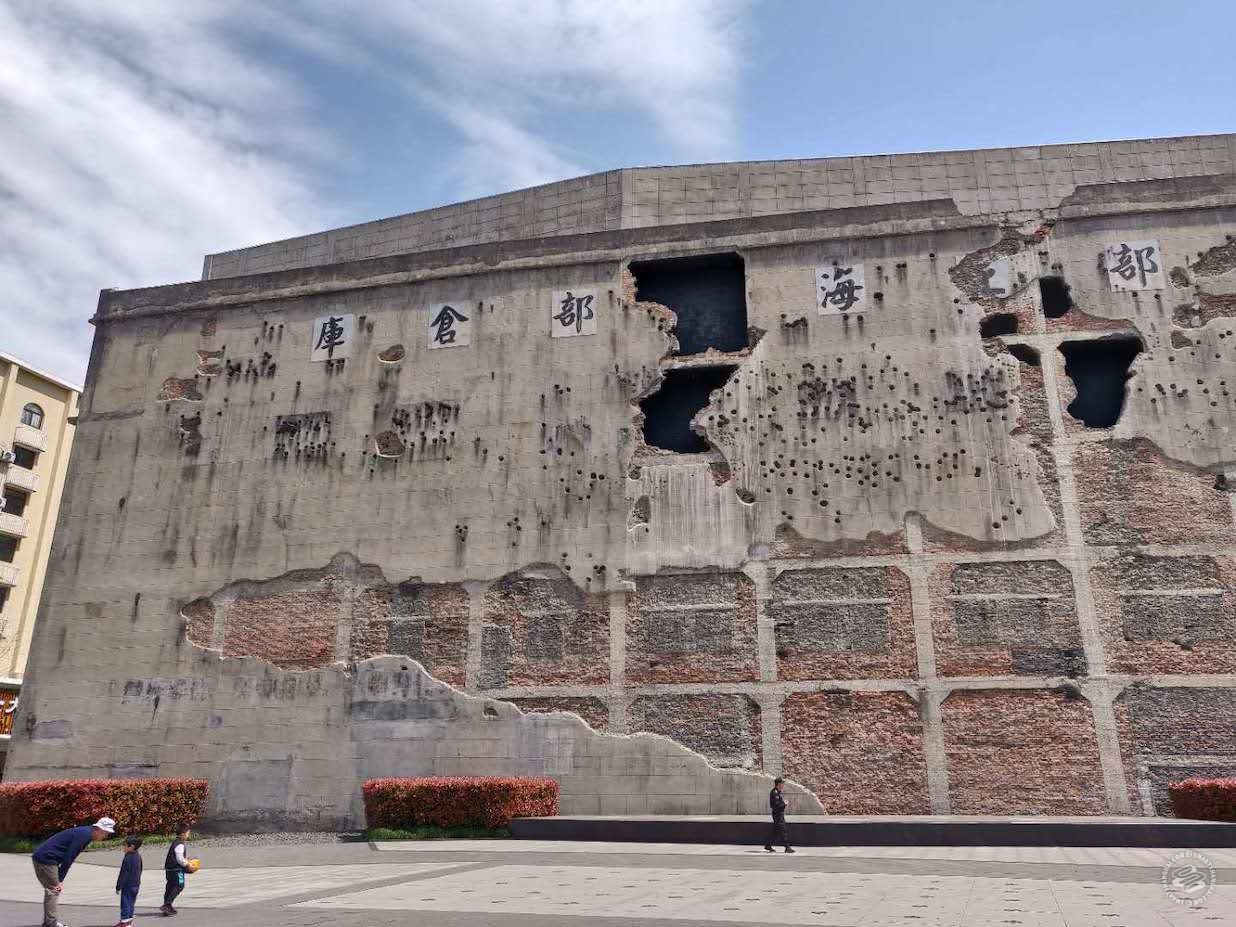 Opening Hours: Tue-Sun, 9am-4pm

Price: Free



The Sihang Warhouse Battle Memorial commemorates the defense of the building by Chinese forces against the Japanese advance through Zhabei, from October 26 to November 1, 1937. The warehouse was partially selected for defense as it was in full view of the foreign press corps across the Creek, and Chinese authorities hoped the actions of the so-called "800 Heroes" (actually 423 soldiers) would garner sympathy abroad. As the name suggests, it's less a museum and more of a memorial, so expect strident, martial language narrating the battle tableaus: The Night Raid. Duty Unto Death. Stirring, slightly horrifying stuff, but there's also plenty of equipment and history in among the carnage. The building itself has kept part of its old façade where you can see bullet holes. How authentic it is is debatable, but the memorial is free to the public and has a fair amount of English descriptions.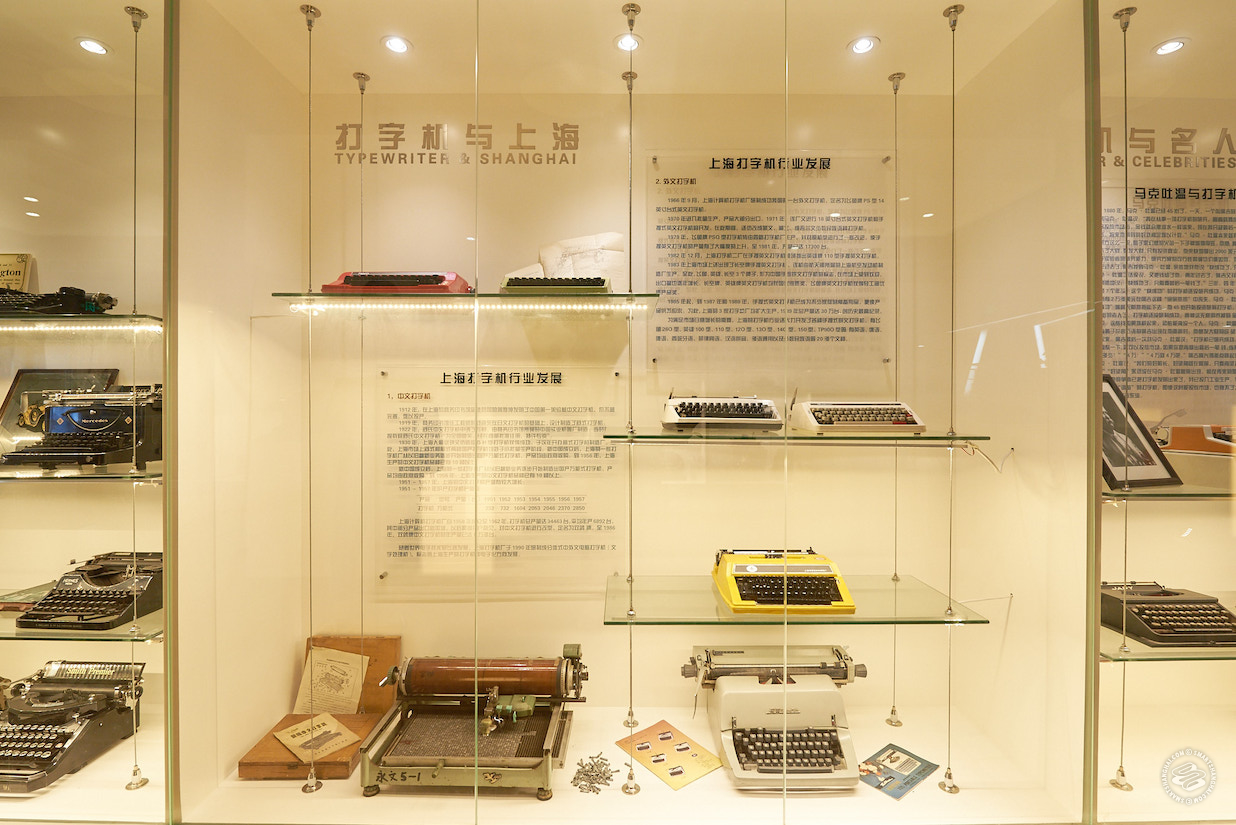 Opening Hours: Daily, 9am-7pm

Price: Free



A small, hyper-niche and quiet museum, dedicated to antique and contemporary typewriters. The venue displays some of the collection assembled over 20 years by Czech-based Chinese businessman Lu Hanbin, who relocated it to this address in 2014. The third largest in the world (which isn't saying a lot…), it has collected antique and often rare typewriters from all over the world: Blickensderfers, Coronas, Olympias, Hermes, Remingtons, etc. It's also get several Shanghai classics: HERO and Flying Fish, which you can try out, and even a Chinese typewriter, which were considered a mechanical impossibility at the time. You could spend an hour here if you want to really inspect everything, so it's not huge, but it's free and it's not like anyone else is dedicating space to hipster laptops! Plus it has a reading area and a small cafe area.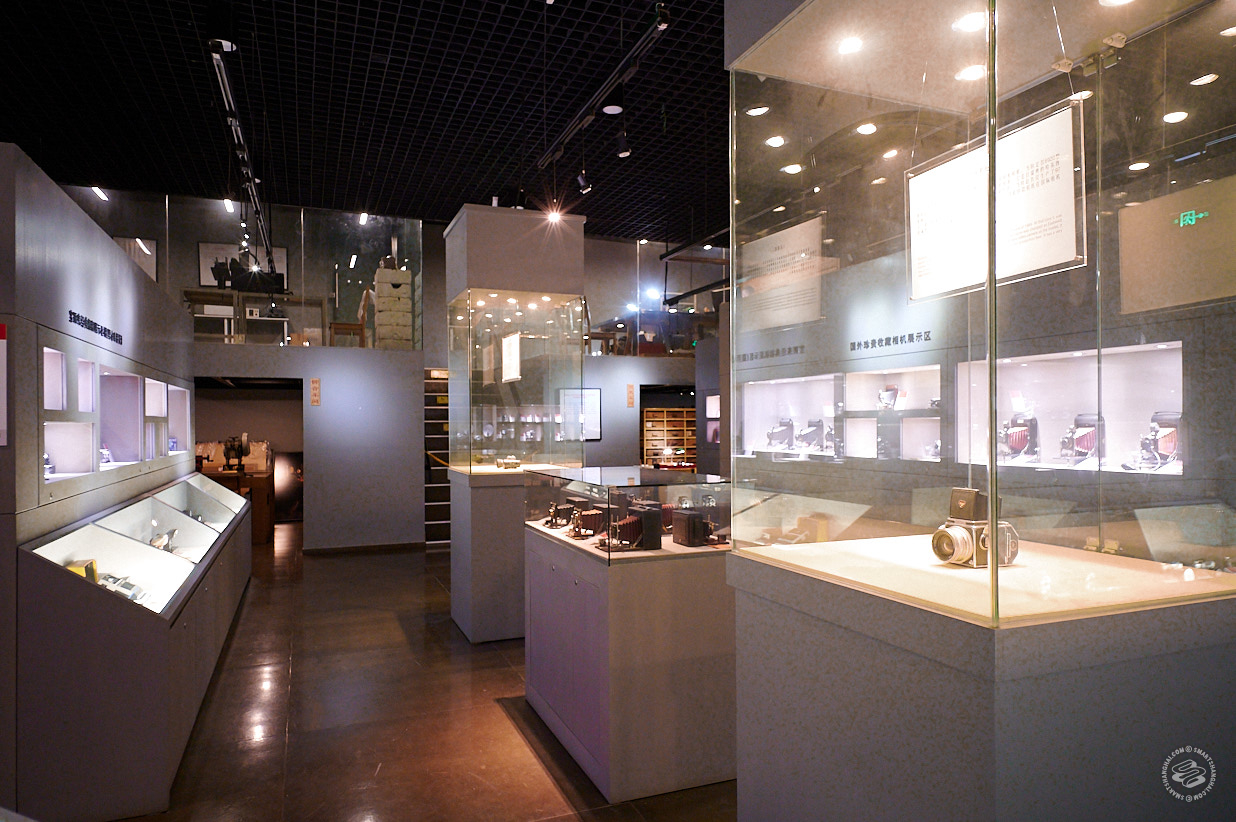 Opening Hours: Daily, 10am-7.30pm

Price: Free



Tucked above Anfu Lu's western edge is a little museum dedicated to the history of cameras in China, stocking camera models dating back to 1920 (and some before). Special focus is Seagull, China's oldest camera manufacturer, but they've also got more familiar names like Leica, Nikon and Rolleiflex. There are some awesome cutaways of lenses and camera bodies, and some stupendously expensive medium formats inside glass cases. If you're not a gearhead you'll probably find they all look similar, but it's well put-together, and it's interesting to see the camera repair workbenches laid out. Some of them even seem to still be in use. They hold events and stuff in the café space, too. Free entry.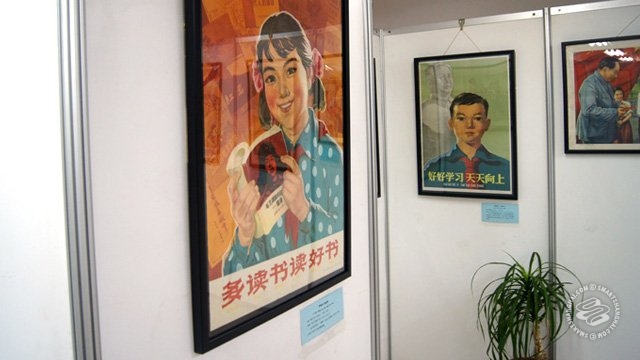 Opening Hours: Daily, 10am-5pm

Price: 25rmb



Probably the least Offbeat one on this list, apart from the Shikumen Open House: despite occupying a handful of rooms in an unlikely basement in a non-descript apartment complex off Huashan Lu, the Propaganda Poster Art Center is a treasure. It stocks a collection of hundreds of original posters from the Mao and post-Mao years people rarely want to talk about, as well as a gift shop selling top-notch paraphernalia, genuine and copied propaganda posters, and various antique trinkets. A must-visit for anyone who's a fan of recent Chinese history.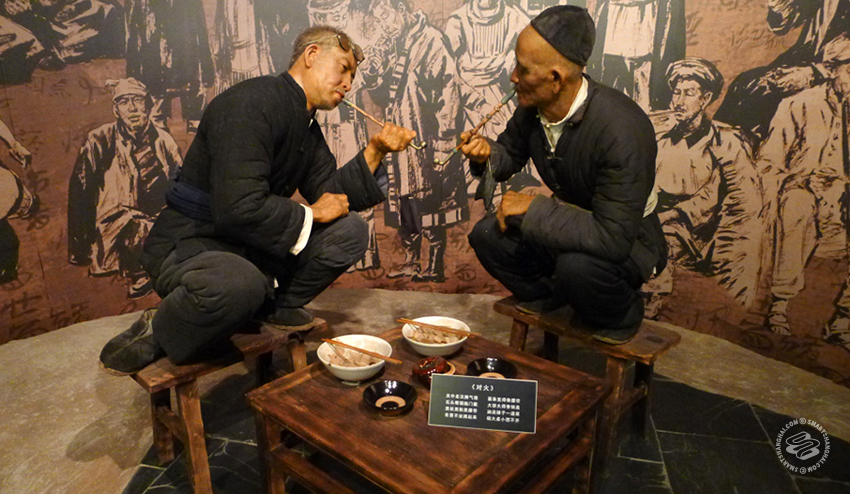 Opening Hours: Tue-Sat, 9am-4pm

Price: Free



Yes, Shanghai has a tobacco museum, celebrating the glorious achievements of China's homegrown cancer industry. It is dark, dingy, a little weird and they might require you to show your passport to get in. Marvel at collections of historic cigarette packets. Gape at photographs of former CCP leaders and Chinese luminaries smoking cigarettes. Heads of state, military leaders, scientists, academics and writers, did you know they were all fans of cigarettes? Read how smoking might not really be the killer we always suspected it was. More people should know this place exists, but we're not actually encouraging you to go.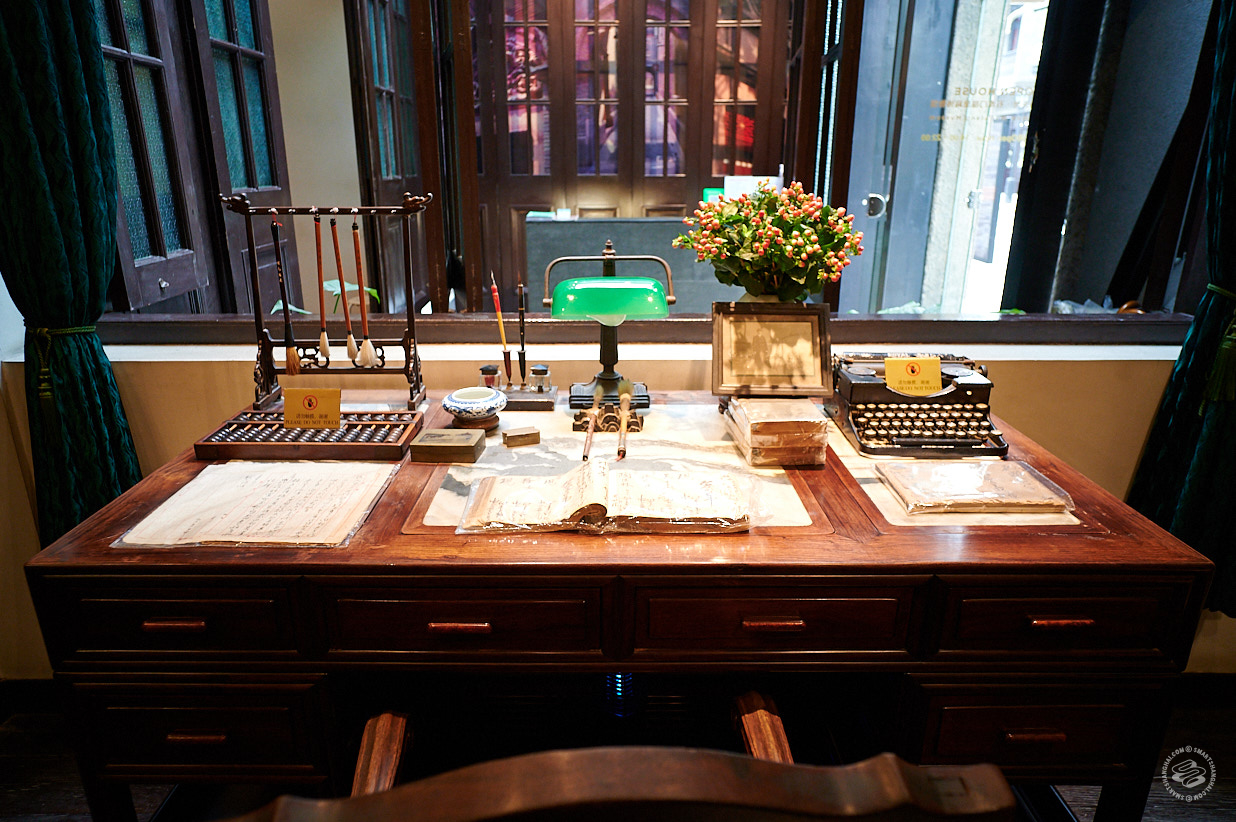 Opening Hours: Daily, 10am-10pm

Price: 20rmb



A tiny little renovated lanehouse in Xintiandi which aims to capture what life was like 100 years ago in a traditional Shikumen house. Entry is either through the stone gates or through the gift-shop, where you can see about five rooms decked out with antiques and period furniture. They do give you some idea of what the lay-out of the lanehouses and individual rooms were like in the early 20th century, before the era of subdivided apartments. Check out the tingzijian, the small, north-facing room located on the turn of the staircase, the kind often rented out to struggling artists and writers like Lu Xun and Mao Dun. Unfortunately, a lot of the details have been haphazardly taped down to deter light-fingered tourists, but it's still worth half an hour of your time.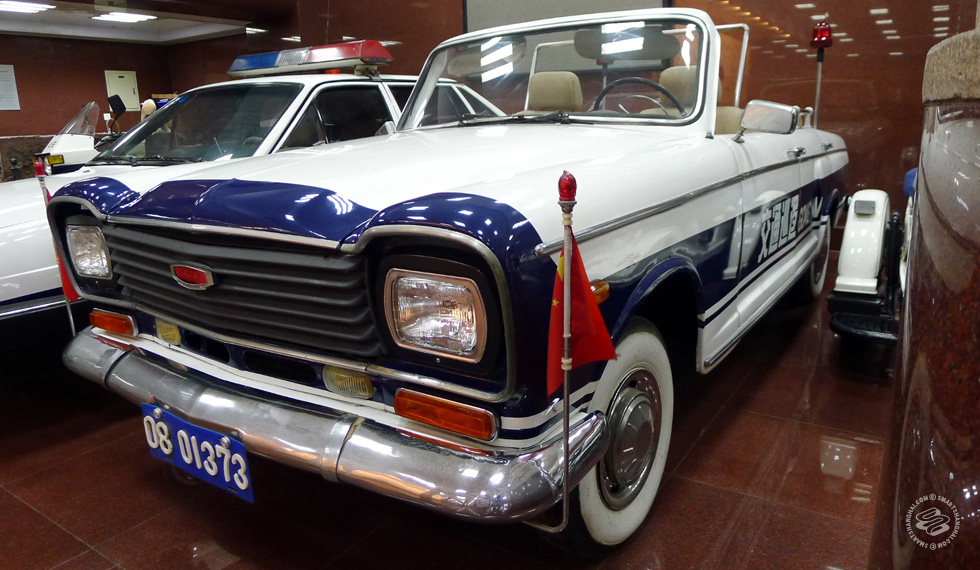 Opening Hours: Daily, 9am-4pm

Price: Free



This rather menacing place plots the history of that most beloved Shanghai institution, the local security machine. The focus is mainly on the police department, with a bevy of weaponry, equipment and vehicles, but there's some spy stuff to be found too, and even a bit about Concession-era policing. Plus Dr. Sun Yat-Sen's literal golden gun! Most of the signage is in Chinese, but head to the third floor where collections of guns, pistols, axes and saws used in real, actual murder cases should be pretty self-explanatory. They are a little wary of picture-taking, but they have a gift shop with police whistles if you're looking for a memento.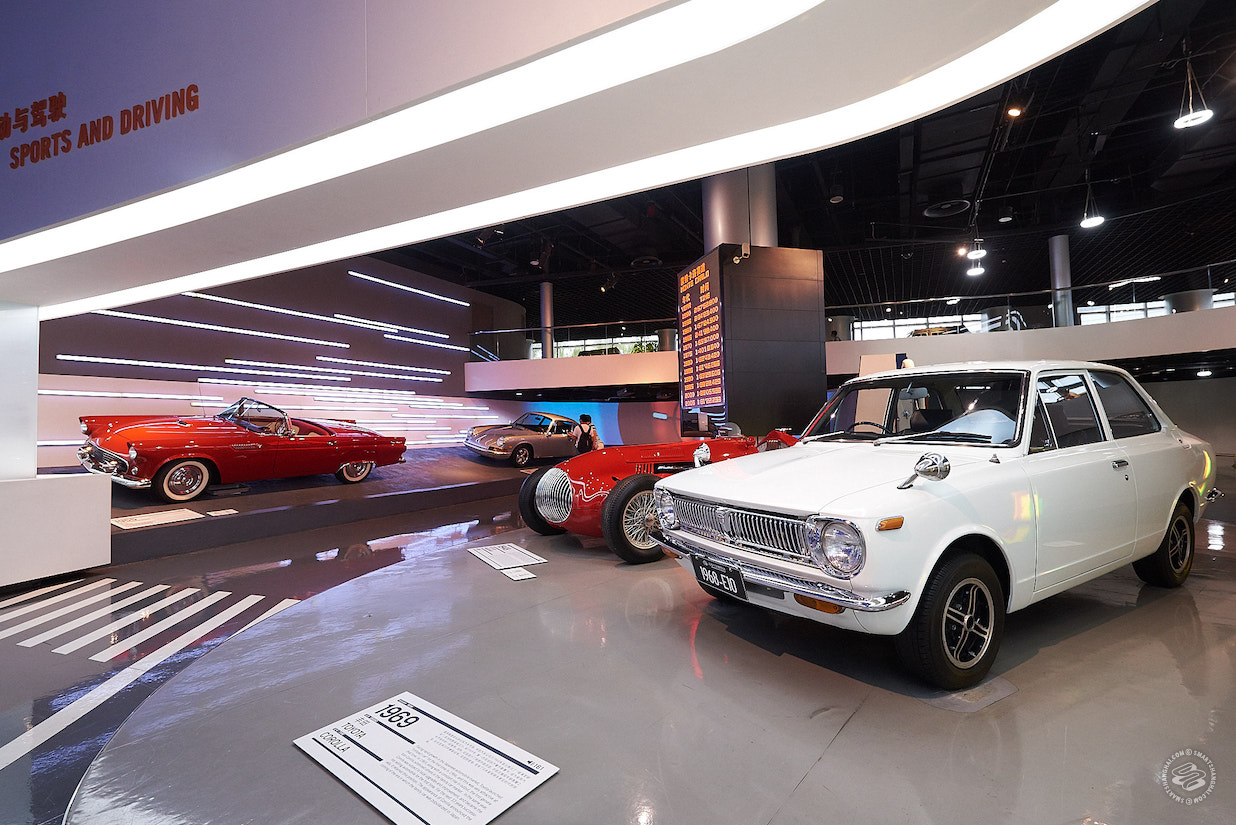 Opening Hours: Tue-Sun, 9.30am-6.30pm

Price: 60rmb



Surprisingly well done museum that's good even if you don't know anything or care at all about cars! Five floors and five exhibition spaces, chronicling the history of human transportation and the development of the automobile up to the 21st century, with an especial focus on Shanghai's automobile development and industry. The Antique Car Pavilion is pure car porn, the Exploration Pavilion has games for kids based around how cars work and are built, and the Brand Pavilion is just 15 or so lipstick red Ferraris from across the decades. There are around 80-100 cars on display, dating back to the earliest automobiles from the late 19th century to the modern electric cars of this era. The accompanying documentation is also very well done, in both English and Chinese, and they've even got French and German-language audio guides. All for only 60rmb! The only downside is that it's located in Jiading "Barely Shanghai Anymore" District.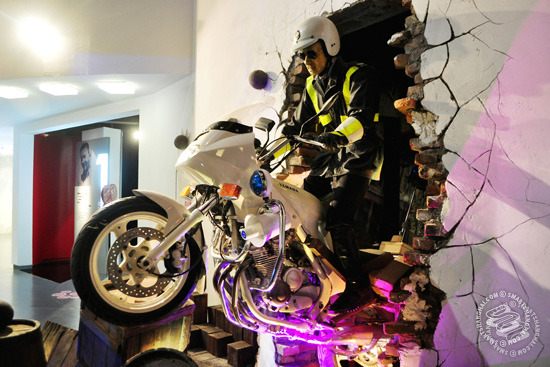 Opening Hours: Tue-Sun, 10am-6pm

Price: 158rmb



An odd, odd place, is it what it is. Located out in Hongqiao, the action does not stop at this super-scaled-up bedroom shrine to the most complex man in Chinese cinema: Jackie Chan. Tons of props, make-up, costumes, bits from famous sets, and all around just a cornucopia of Jackie Chan memorabilia. It's like taking a trip to a garage sale held deep in the recesses of Jackie Chan's fractured subconscious. There's a hall featuring nothing but photos of females celebrities he got signatures from. If you're a big Jackie Chan fan, it's maybe worth the 158rmb admission price. If not, you might be better off just re-watching some classics.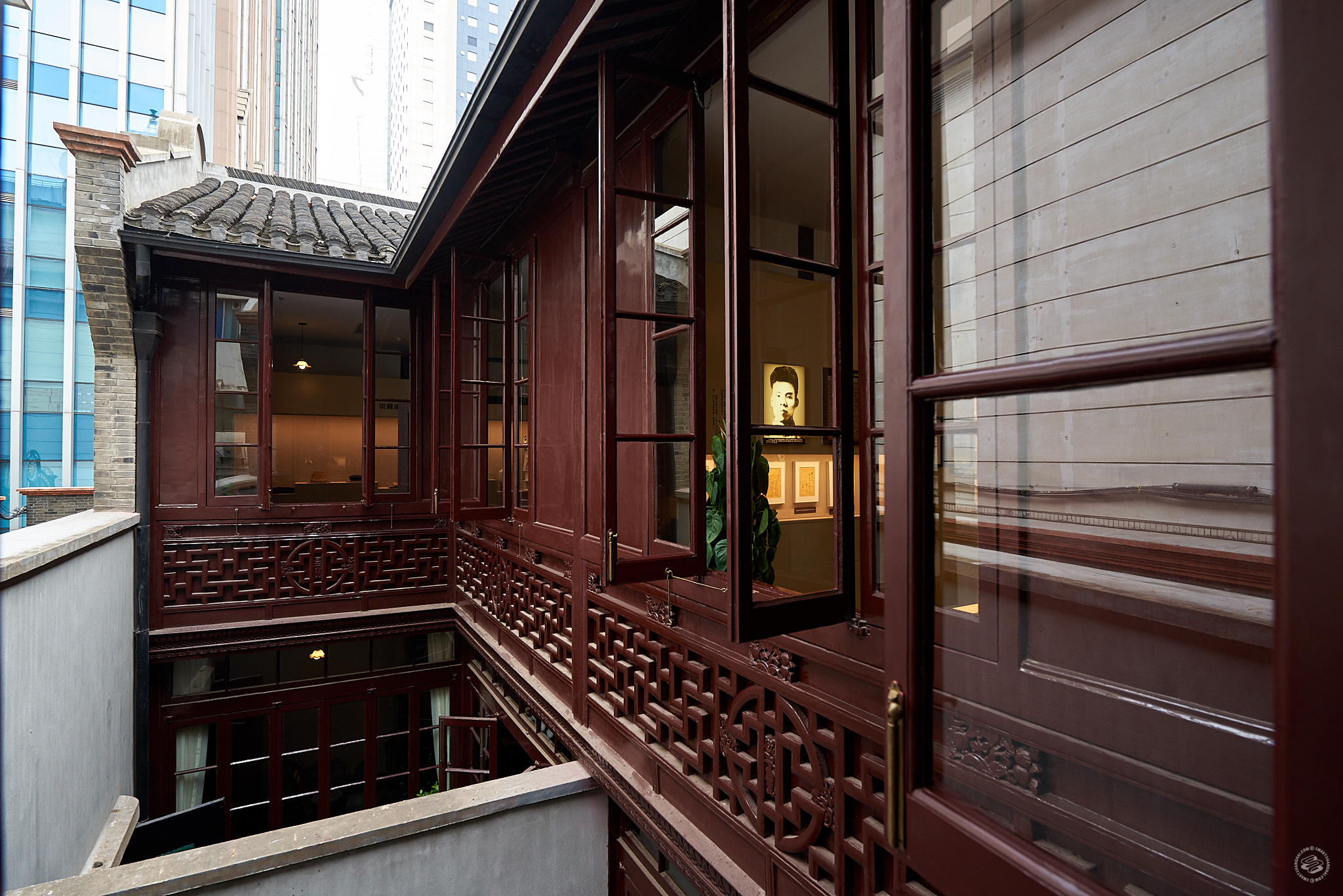 Opening Hours: Tue-Sun, 9-11am & 1pm-4pm

Price: Free



This was Mao's residence when he was working in Shanghai in 1924 as CPC's Central Committee's Organization Department Minister. Built in 1915, it's a beautifully restored shikumen building just off Maoming Bei Lu. Mao stayed here for just under a year in 1924, and then didn't come back for another 31 years. Hah. Yeah. Still, it houses three exhibition areas and chronicles Mao's activities in Shanghai with plenty of original documents, photographs, personal effects and some wax dolls showing him writing at a desk. Good for a browse, if you don't mind sharing the space with a lot of somber-faced octogenarians scrutinizing every display. Entry costs nothing. NOT a place for tourist shenanigans and silly posed photos.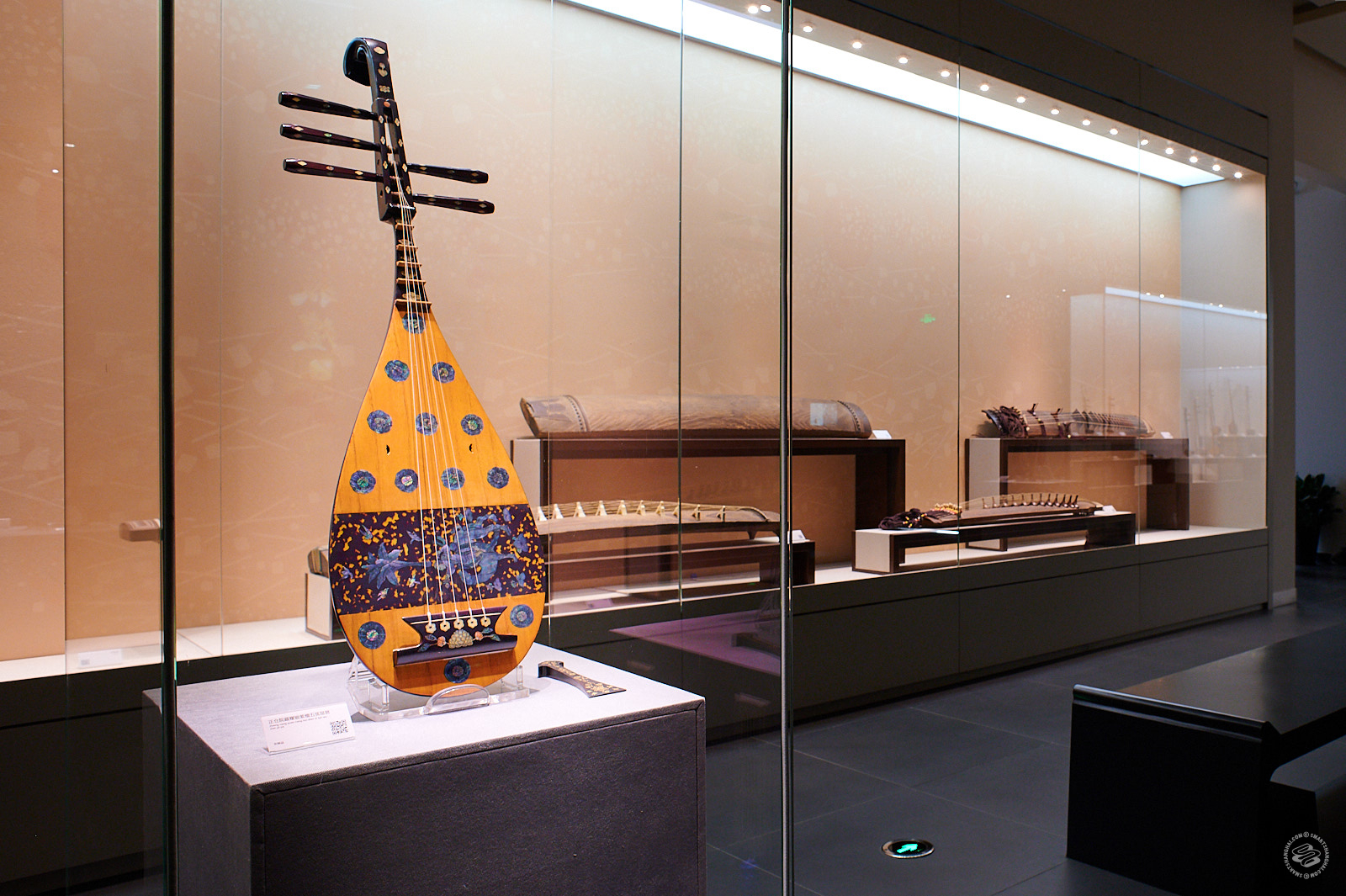 Opening Hours: Tue-Sun, 9am-5pm

Price: Free



Actually a huge, well-funded museum, but it's offbeat for being in Minhang. The original Minhang Museum opened in 2002 and closed in 2011, but its newest location hosts a permanent display of exquisite and sometimes uncanny ancient instruments from different ethnic groups in China. Bang a leopard print drum! That, plus the English translations and interactive multimedia installations, plus the lack of an entry fee means it's well worth a visit. Check back when the second floor opens with a display on the 700-hundred-year history of Shanghai.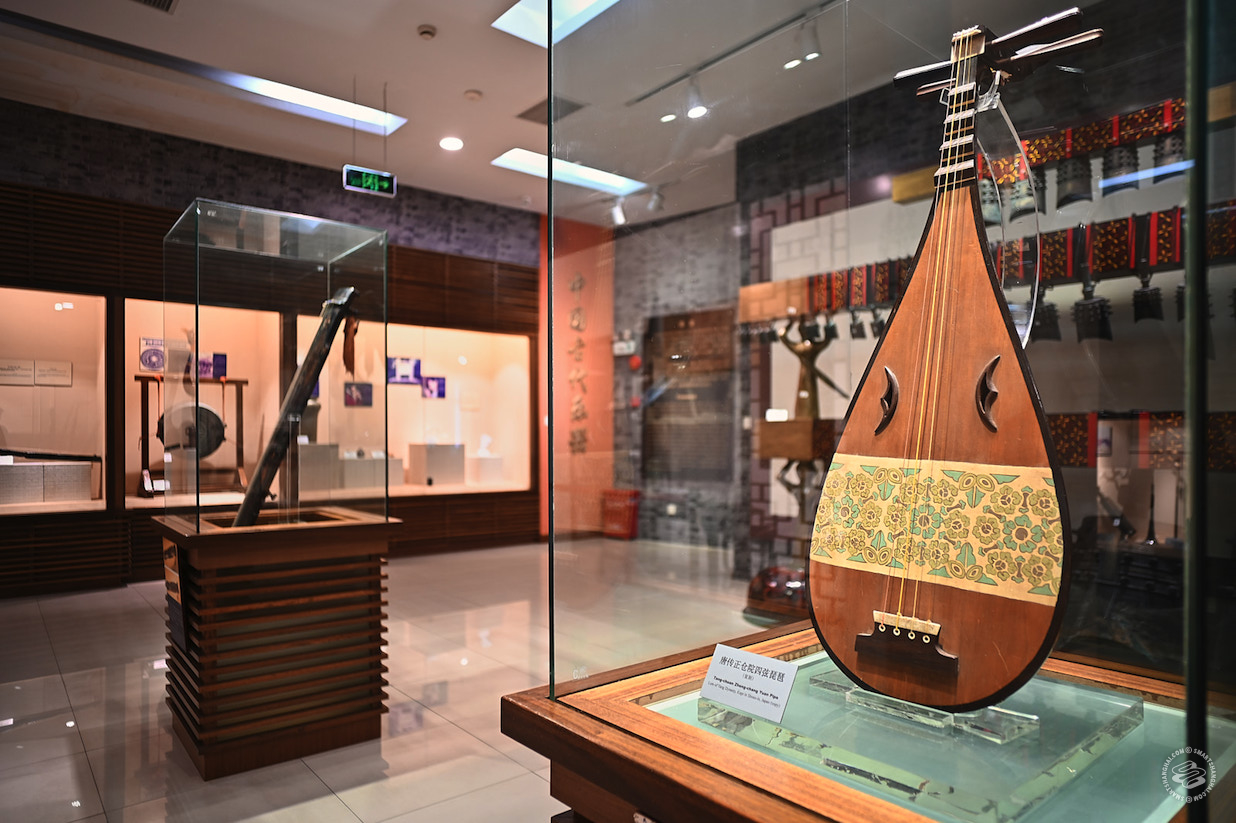 Opening Hours: Mon-Fri, 9-11.30am, 1.30-5pm

Price: Free



If you're into Asian musical instruments but not into going to Minhang, there's also this small museum founded by the Shanghai Conservatory of Music, located in a little garden villa off Gao'an Lu. They've collected about 500 instruments and curated them into four exhibition areas; ancient Chinese instruments, Chinese minority folk instruments, modern Chinese instruments, and foreign national instruments. The displays include everything from a Jiahu bone flute to replica Tang Dynasty instruments to an Indonesian gamalan, as well as instruments from South Korea, Japan, Thailand, and India. It's a little hard to find: when you arrive at the start of Lane 18 on Gao'An Lu, go down until you reach the large black gates of the garden villa on your left.

This is a place for show life about china, If these articles help you life better in china, Welcome to share this website to your friends, Or you can post questions about china life in FAQ, We will help you to find the right answer.