"The future of classical music is in China", the renowned conductor Lorin Maazel once said. That claim was picked up by Gramophone and the Washington Post, praising the growth of the Shanghai Symphony Orchestra and Chinese music students. In about three decades, a few hundred classical music concerts per year has become the norm in Shanghai. The main concertgoers, thirty-somethings, aren't just spending their time at night clubs.



When it comes to the best places to see classical music in Shanghai, we have both retro-style music institutions and modern cultural hubs to choose from.



Shanghai Symphony Hall
1380 Fuxing Zhong Lu, near Baoqing Lu View ListingTaxi Printout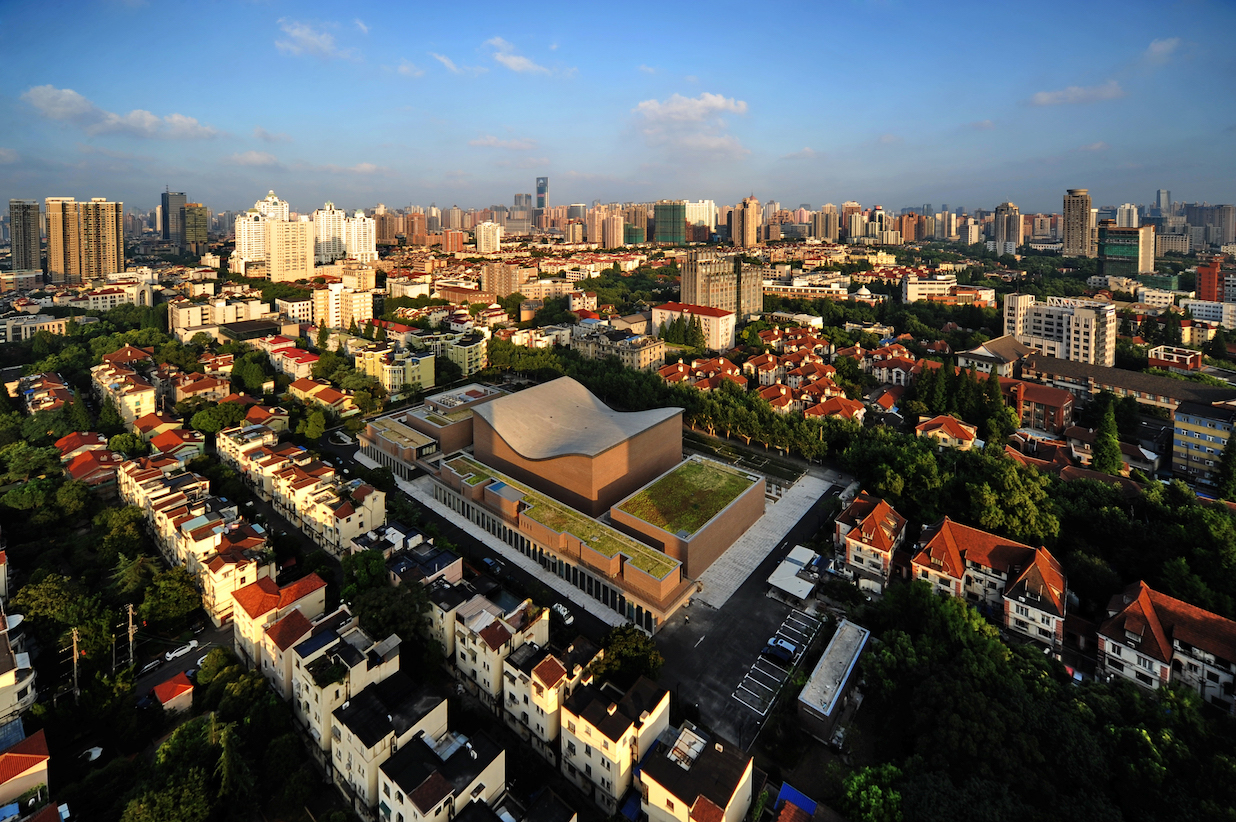 Shanghai Symphony Hall has become the best new place for classical music in Shanghai since it opened five years ago. Located in central Xuhui, it has plenty of nice bars and restaurants nearby, and is walking distance from two other cultural facilities: the New Shanghai Theater and Shanghai Culture Square. It's the home of the Shanghai Symphony Orchestra, the oldest established symphony orchestra in China. The orchestra has formed long-term partnerships with New York Philharmonic, and more recently, Deutsche Grammophon.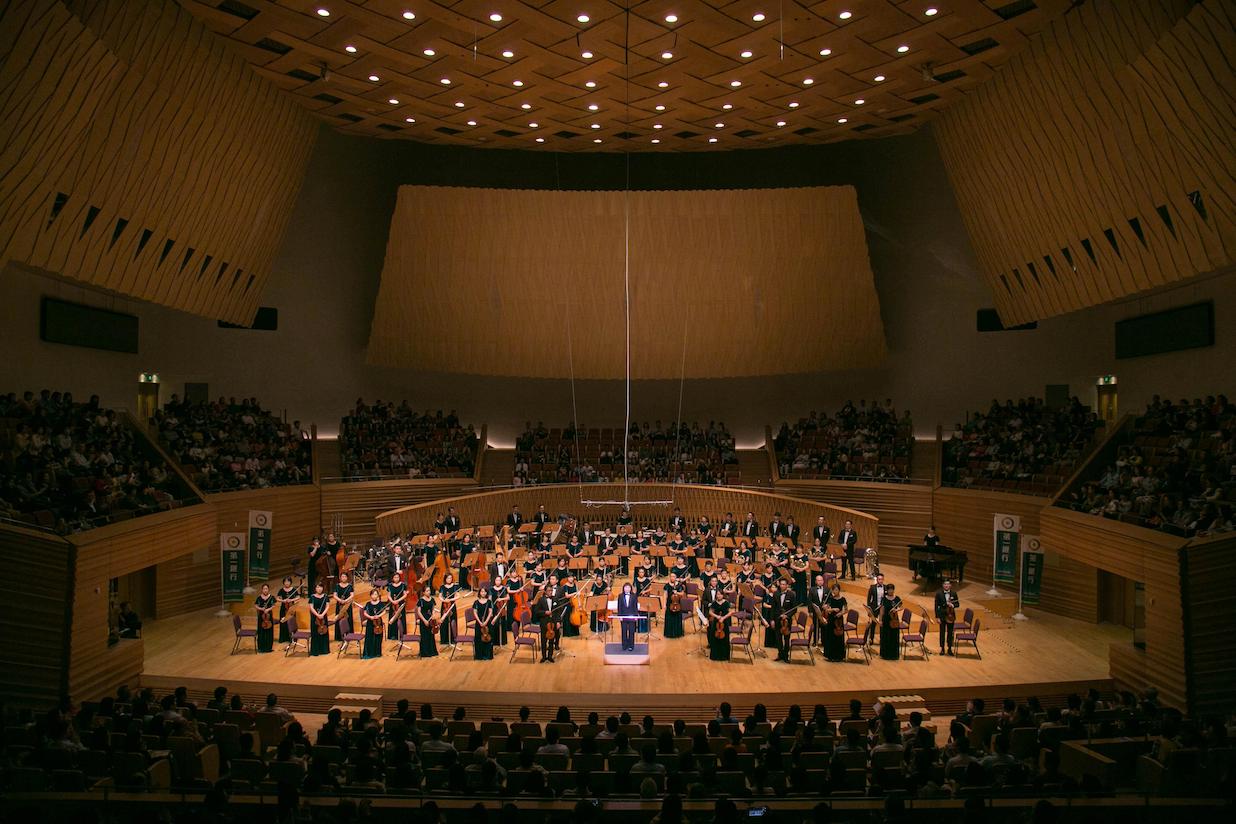 The venue, designed by Japanese acoustician Yasuhisa Toyota and architect Arata Isozaki, has a 1,200-seat concert hall and a 400-seat chamber hall. Its modern look and top-tier sound have attracted all types of music lovers––aficionados and newbies, locals and expats. Their English-friendly program celebrates the rich dimensions of classical and contemporary music. In the past year or two, they've hosted conductors like Esa-Pekka Salonen, Krystian Zimerman (together with Philharmonia Orchestra), Jaap van Zweden, film composer Alexandre Desplat and electro-classical musician Nils Frahm.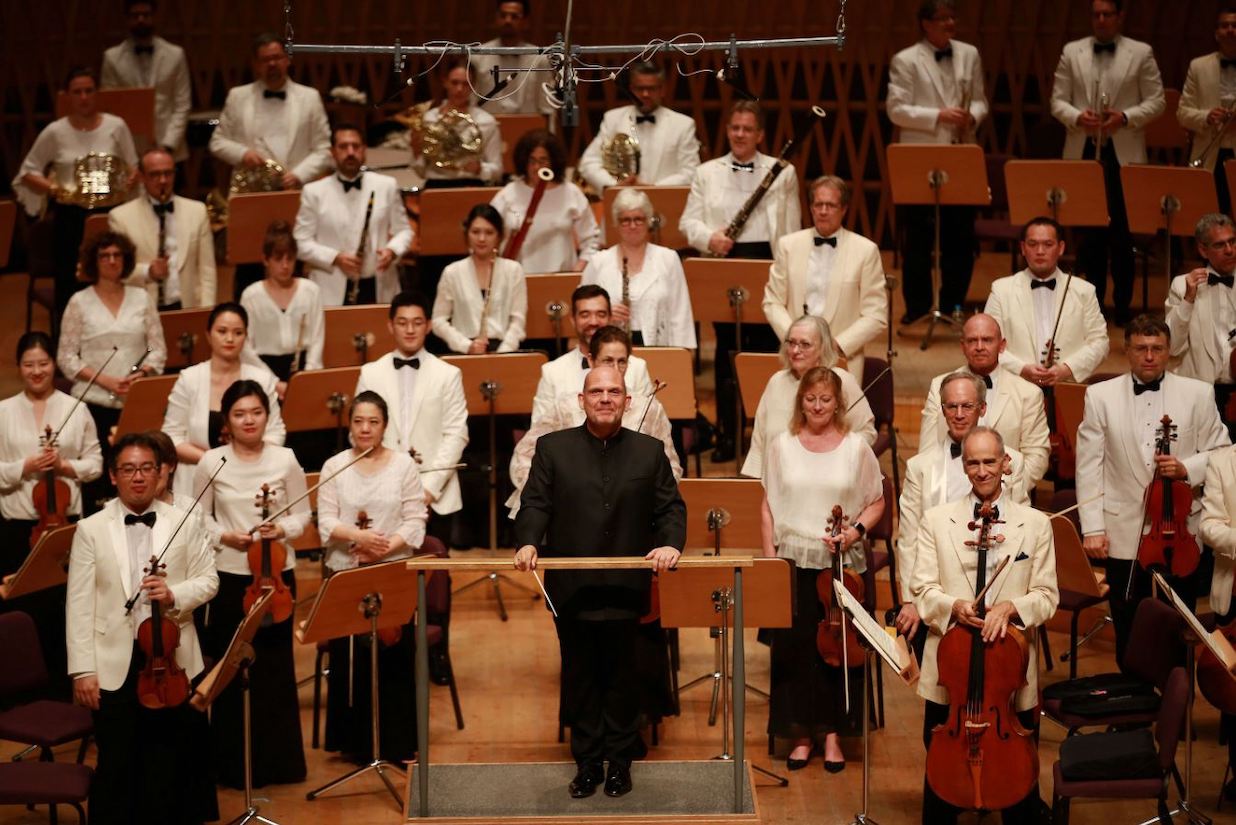 Why do we think it's the best? First, it's year-round. The venue serves as a free public space where people can hang out and learn about the history of the orchestra. Second, its autonomous approach to concerts is stellar. Alongside local promoters, the company books and organize shows and workshops. Their festivals, ECM and MISA, have brought a long list of fascinating collaborations between domestic and international acts to Shanghai. Third, tickets are reasonably priced, going as low as 60rmb and rarely topping 680rmb. The only downside is that they sell out really really fast, especially on their official website. For upcoming MISA 2019 events, though, there are still some left on SmartTicket.



Shanghai Grand Theatre
300 Renmin Da Dao, near Huangpi Bei Lu View ListingTaxi Printout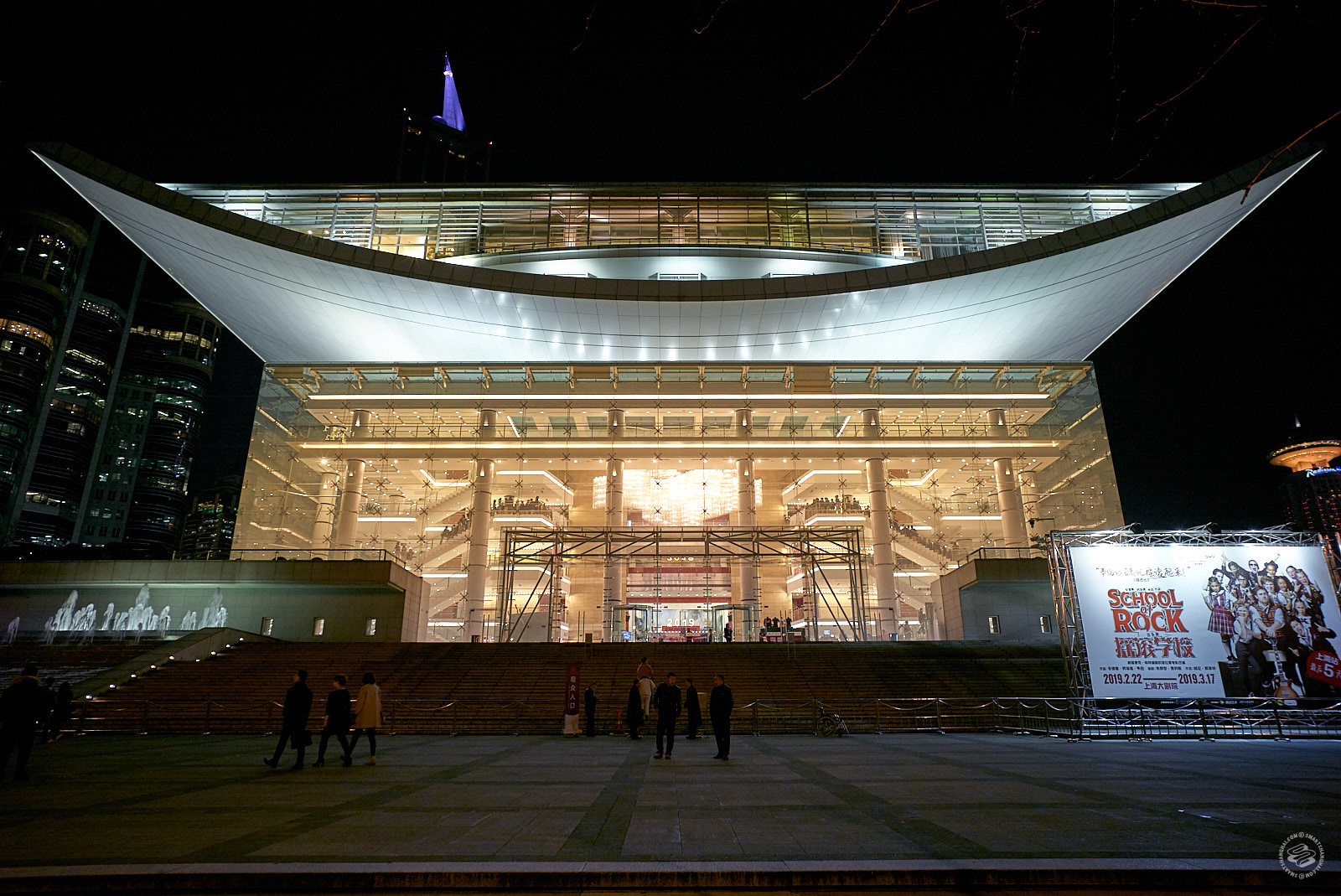 The Shanghai Grand Theatre is a few minutes walk from People's Square and close to many historical landmarks. Its imposing arched vault and glass curtain walls, designed by the architect Jean-Marie Charpentier, makes it quite a spectacle, especially at night.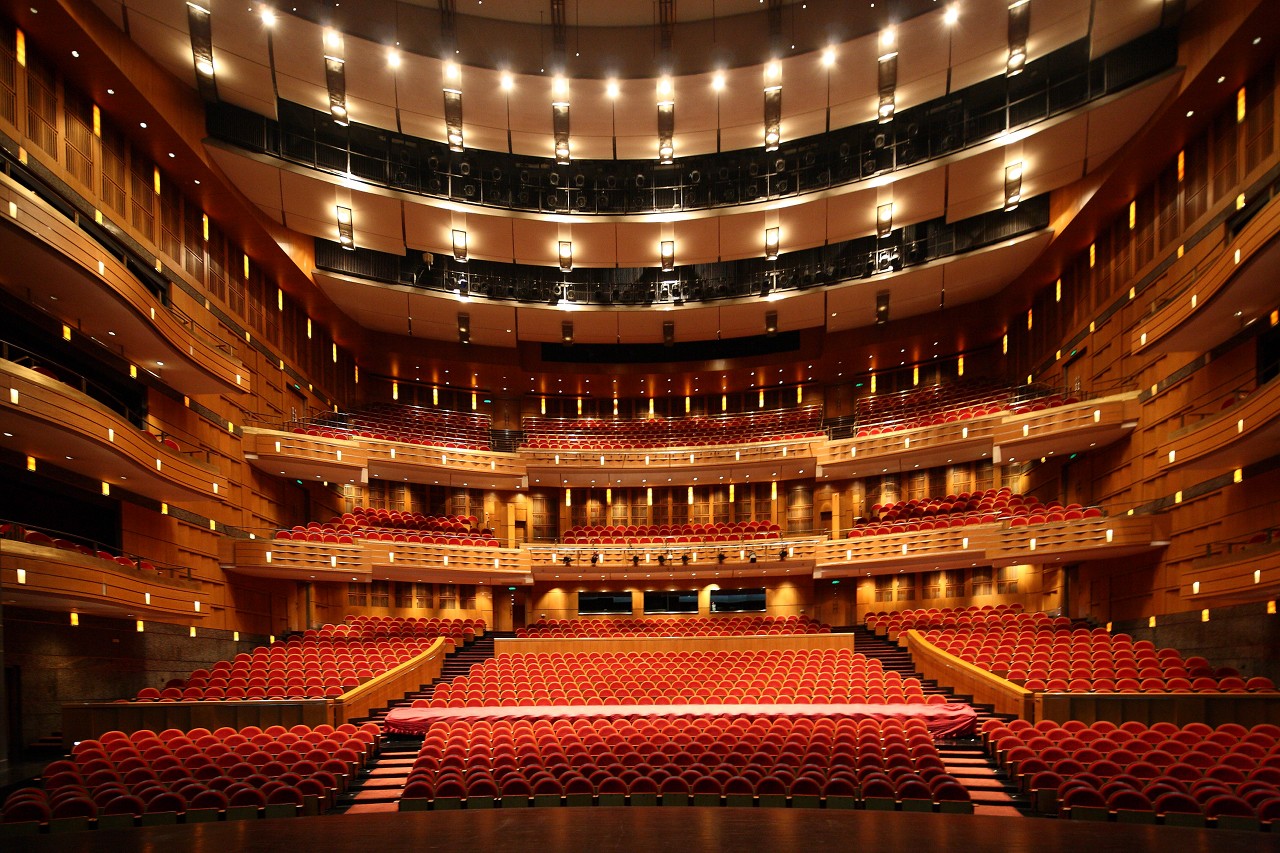 Opened in 1998, the venue was one of the first world-class theaters in China, and a major host for classical music. Its 1,800-seat Lyric Opera Theatre has a moveable orchestra enclosure and is equipped with an exceptional auditorium. In 2013, the theatre had a head-to-toe makeover for its stage system: Waagner-Biro's state-of-the-art CAT control technology. It also has a cafe, exhibition hall, rehearsal halls, gift shop, and a restaurant… The whole package.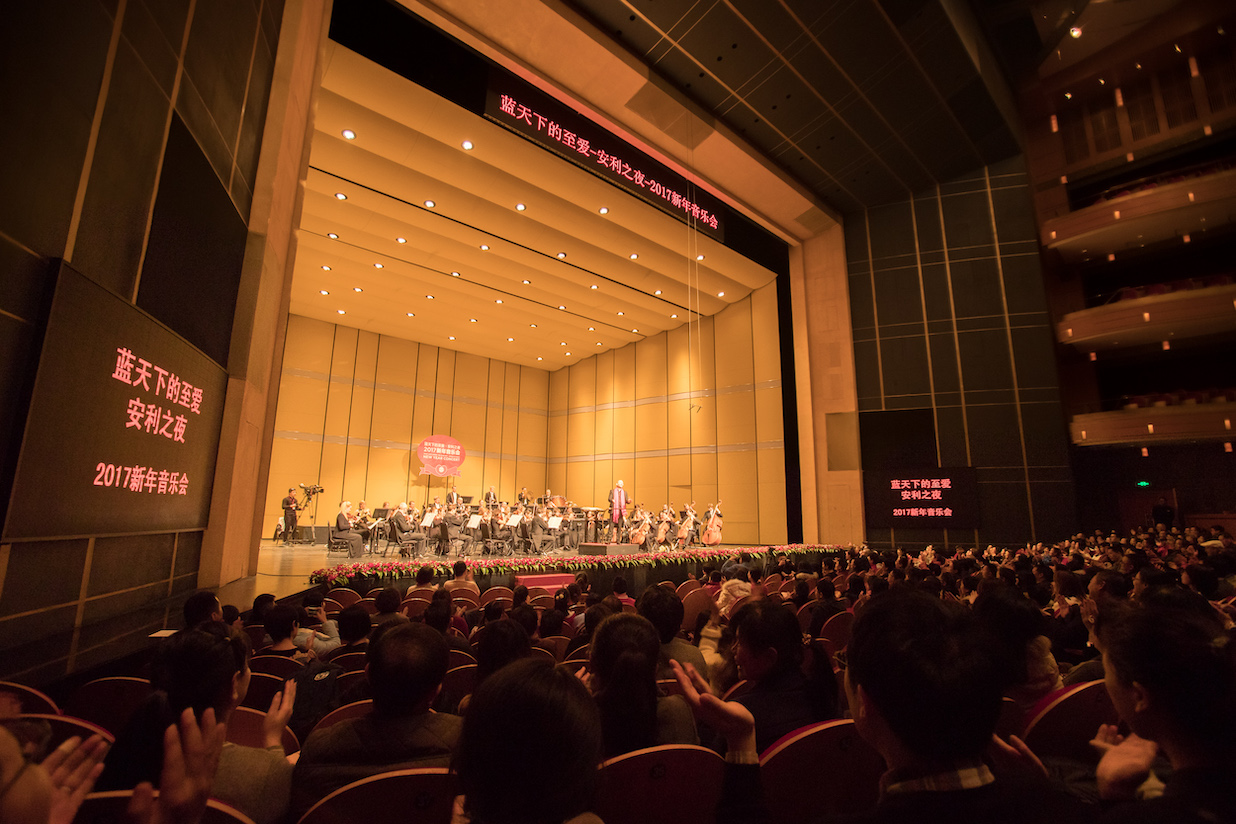 Shanghai Grand Theatre has a national reputation for pulling in big names. Some of the highest profile operatic tenors and philharmonic orchestras in the world have performed here, including the Vienna Philharmonic and the Berlin Philharmonic. The venue also carries the prestige of being the only place in China to host all three of "The Three Tenors". Despite the high-profile musical performances on their program, at least 5% of the tickets from their shows are sold at discounted prices (50rmb and 80rmb). Most of their classical music concerts are priced around a few hundred rmb.



Shanghai Oriental Art Center (SHOAC)
425 Dingxiang Lu, near Shiji Dadao View ListingTaxi Printout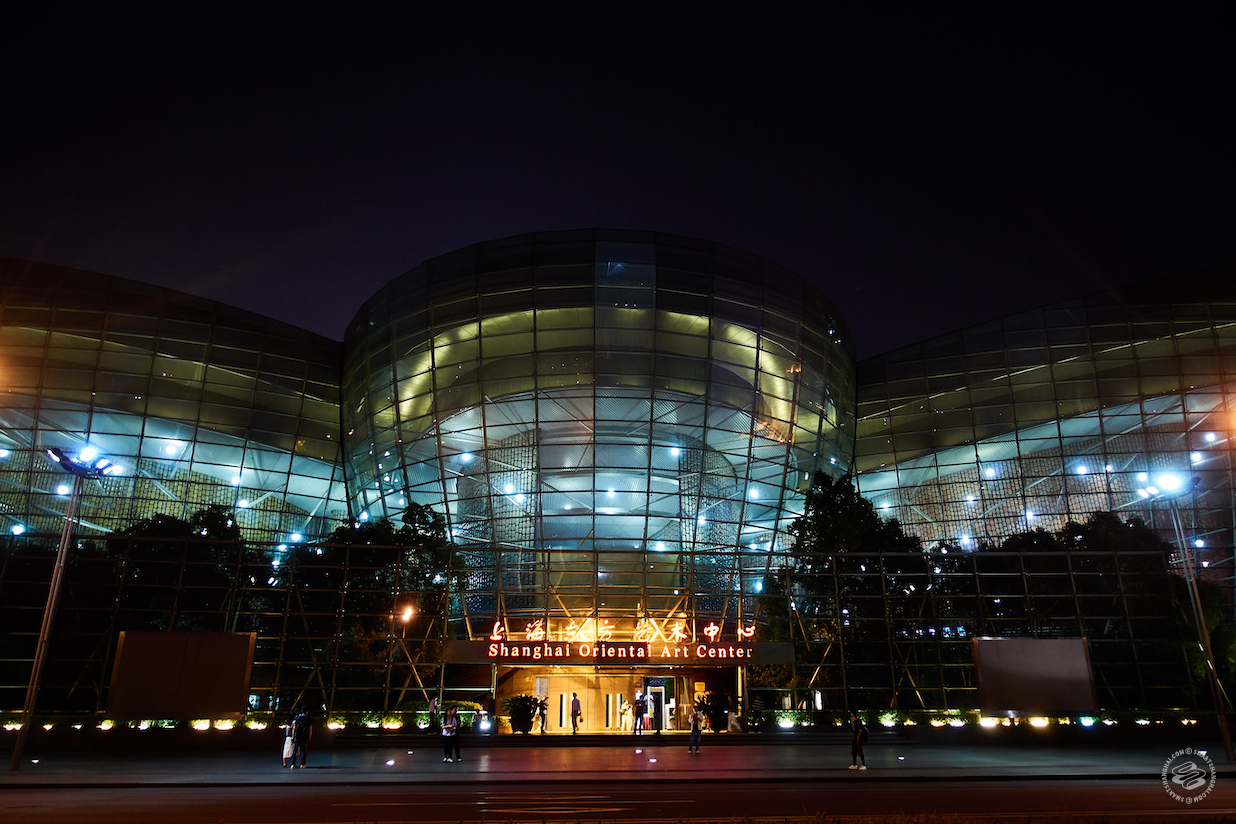 The shiny butterfly orchid of Pudong cost a staggering 1.1 billion rmb to build back in the early 2000s. It was renovated in 2018 and currently is the most iconic classical music center in Pudong, within a few minutes walk of the Shanghai Science and Technology Museum. In 2017, in less than a month, both the Wiener Symphoniker and the Berliner Symphoniker sold the place out. The former played four nights in a row, presenting the complete Beethoven cycle of nine symphonies for the first time in Shanghai. The performances at SHOAC are second only to the National Centre for the Performing Arts in Beijing in terms of number and popularity.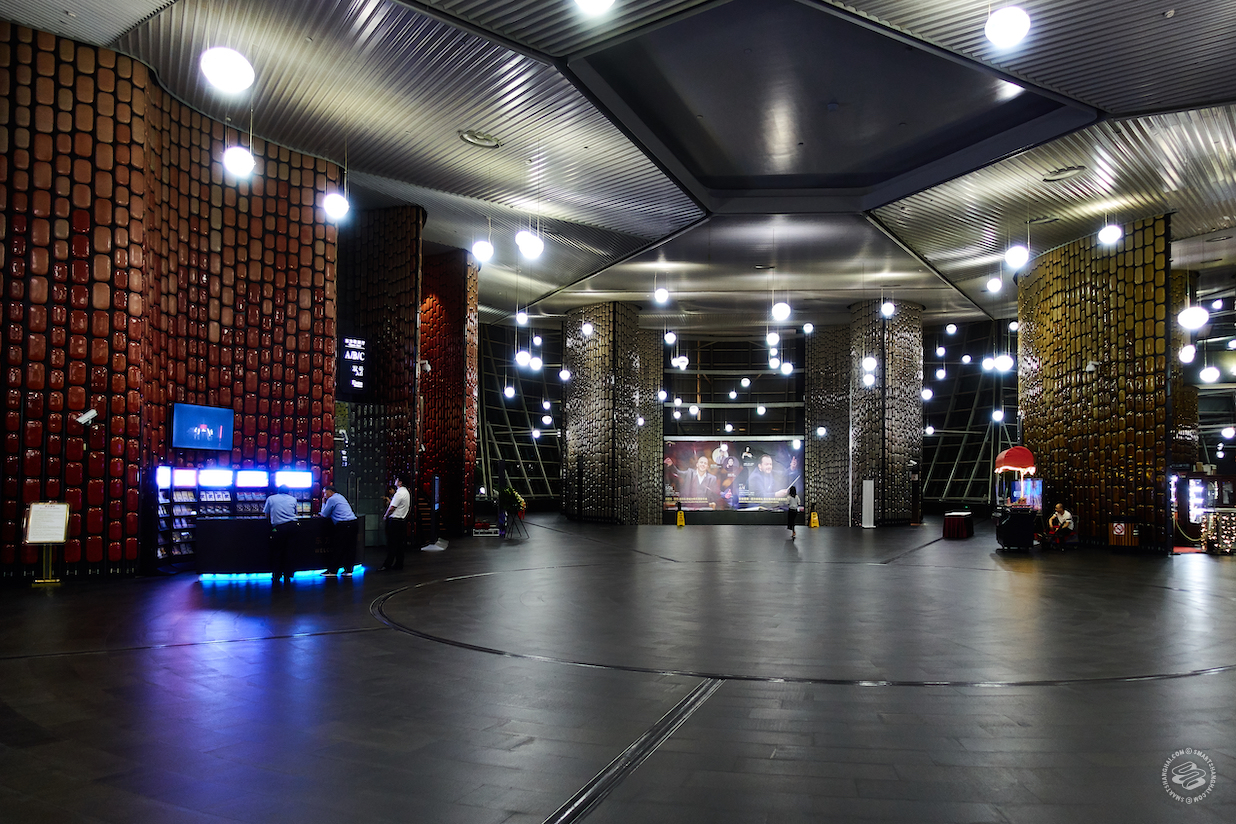 Its five "petals," designed by French architect Paul Andreu, hold the main entrance, the concert hall (1,953 seats), the opera hall (1,015 seats), the performance hall, and the exhibition hall. The whole building takes up nearly 40,000 sqm in total, and features a gallery of antique music boxes, as well as a French restaurant and a cafe. Last year, they teamed up with their previous partner HARMAN to remodel the Concert Hall. It now has a state-of-the-art networked system of JBL, Crown, Studer and BSS sound systems.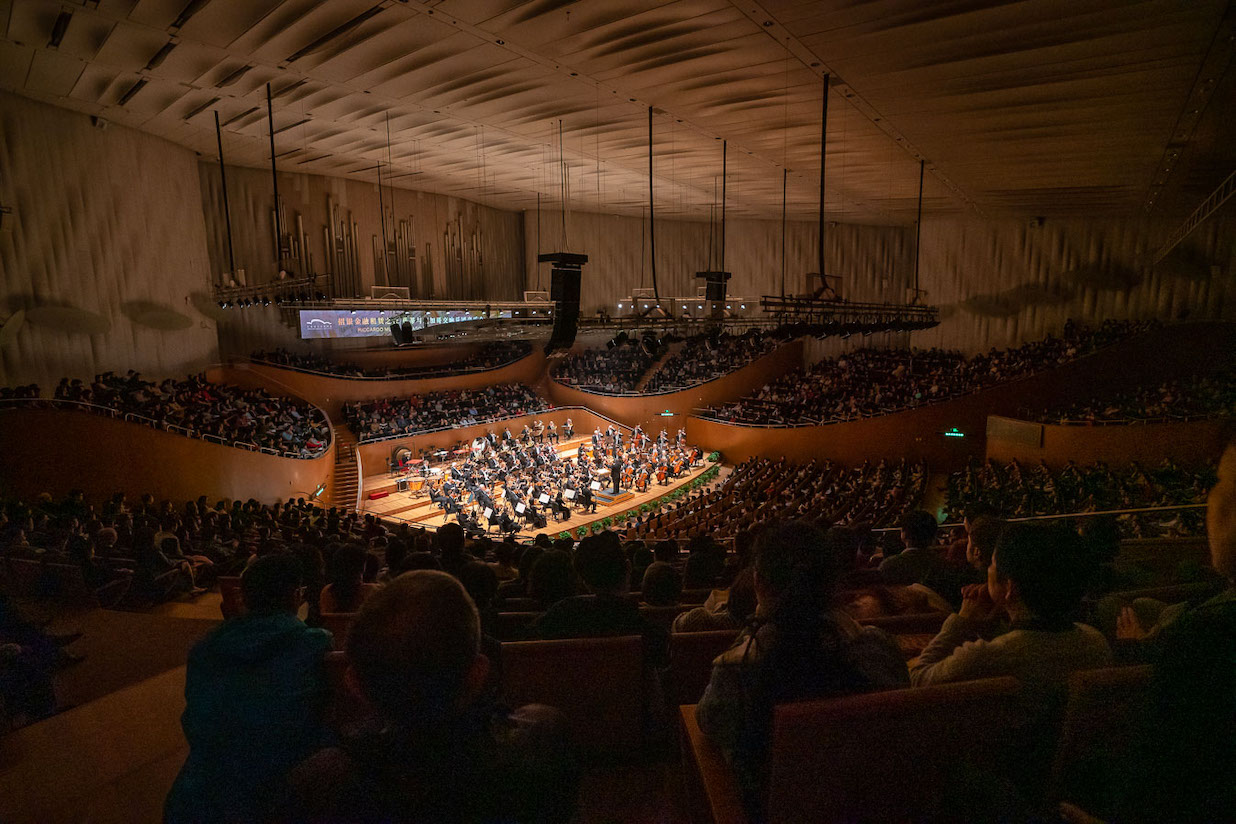 Like a combination of Shanghai Symphony Hall and the Shanghai Grand Theatre, SHOAC also regularly organizes their own shows, lectures, and has discounted tickets for students and free admission days. Most of the tickets cost around 80rmb to 580rmb. Their program is available in English on SHOAC's official website.



Shanghai Concert Hall (reopens in 2020)
523 Yan'an Dong Lu, near Jinling Zhong Lu View ListingTaxi Printout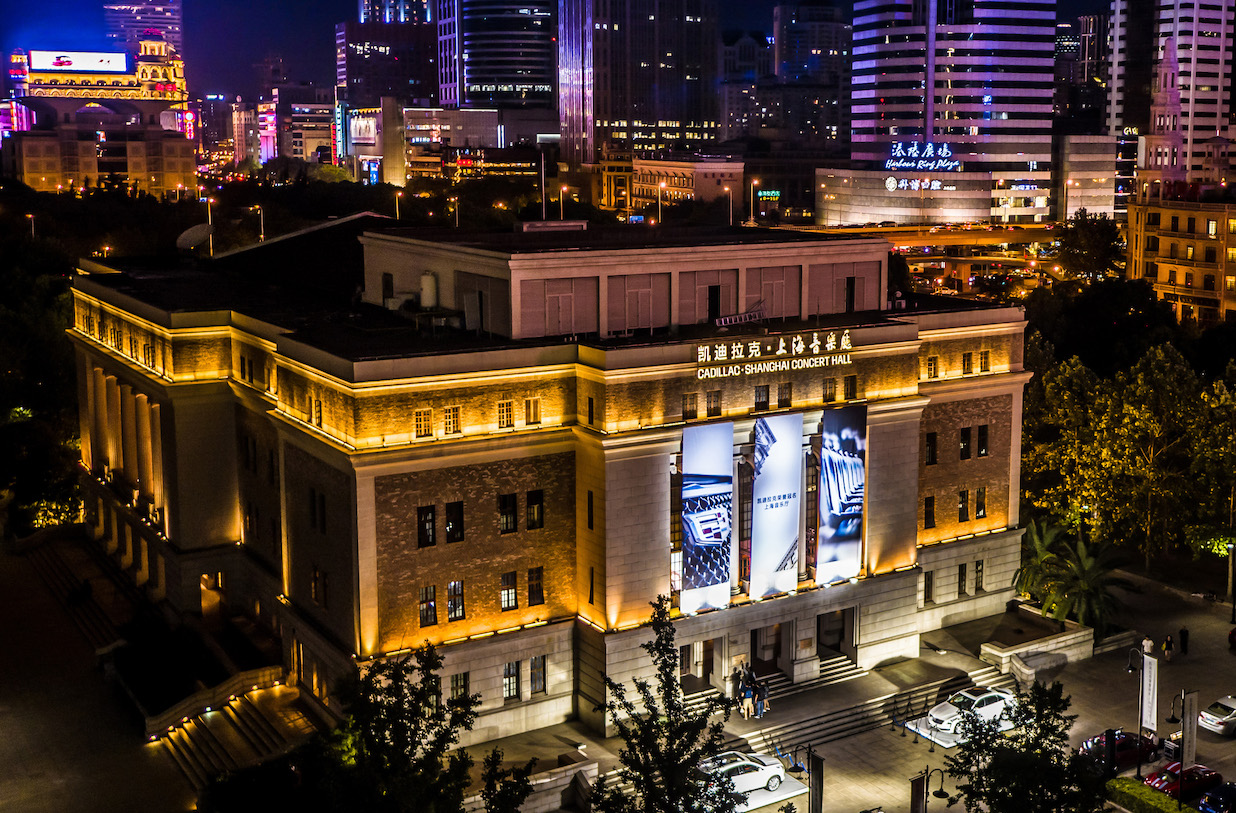 This concert hall has the longest history on this list: it was built in 1930 and was called "Nanking Theater" at the time, then "Beijing Cinema" in 1949, and eventually took its current name in 1959. It was the first concert hall in China, and also the first European-style building designed by Chinese architects (so they say).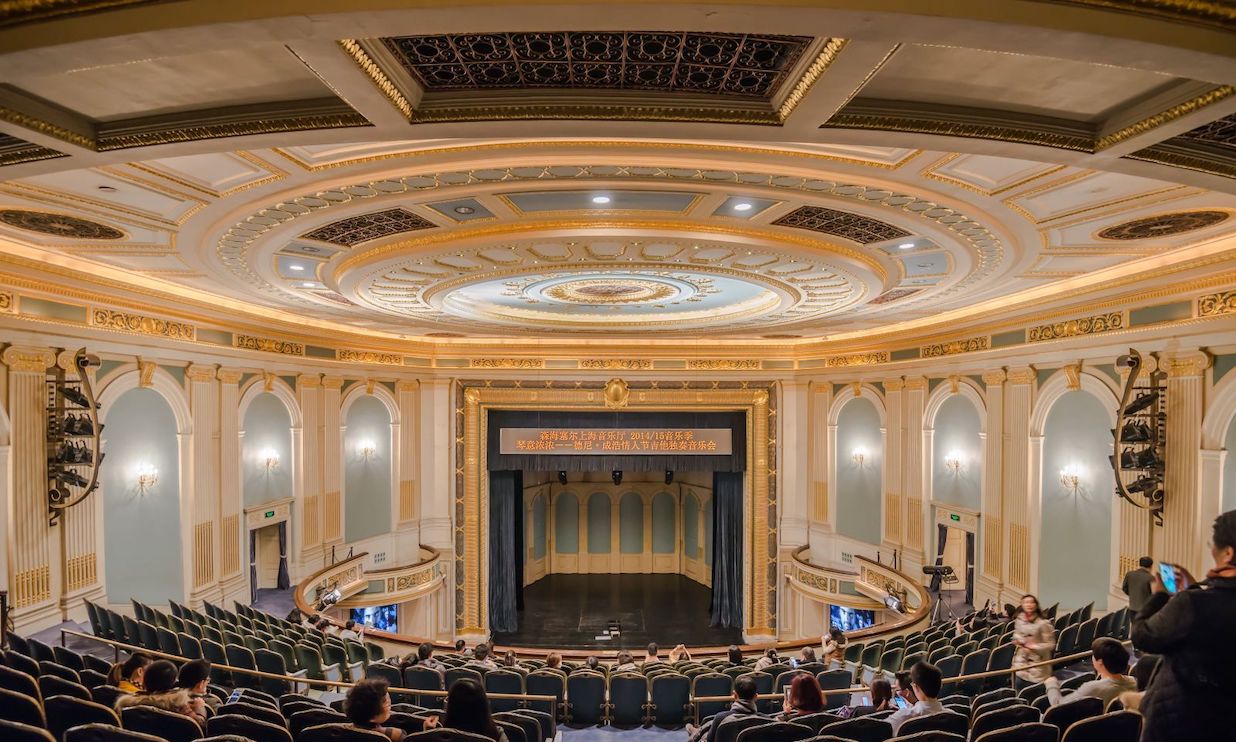 Many world-class conductors and orchestras have made their China debut here. Notable names include Mariss Jansons & the Bavarian Radio Symphony Orchestra, Christian Thielemann & the Munich Philharmonic Orchestra, and in more recent years, Ton Koopman & Amsterdam Baroque Orchestra. In March 2019, the venue began a new round of renovations which will finish in 2020 for its 90th birthday. The main concert hall will continue to host classical music performance, while the smaller hall will house pop, fusion, and jazz performances.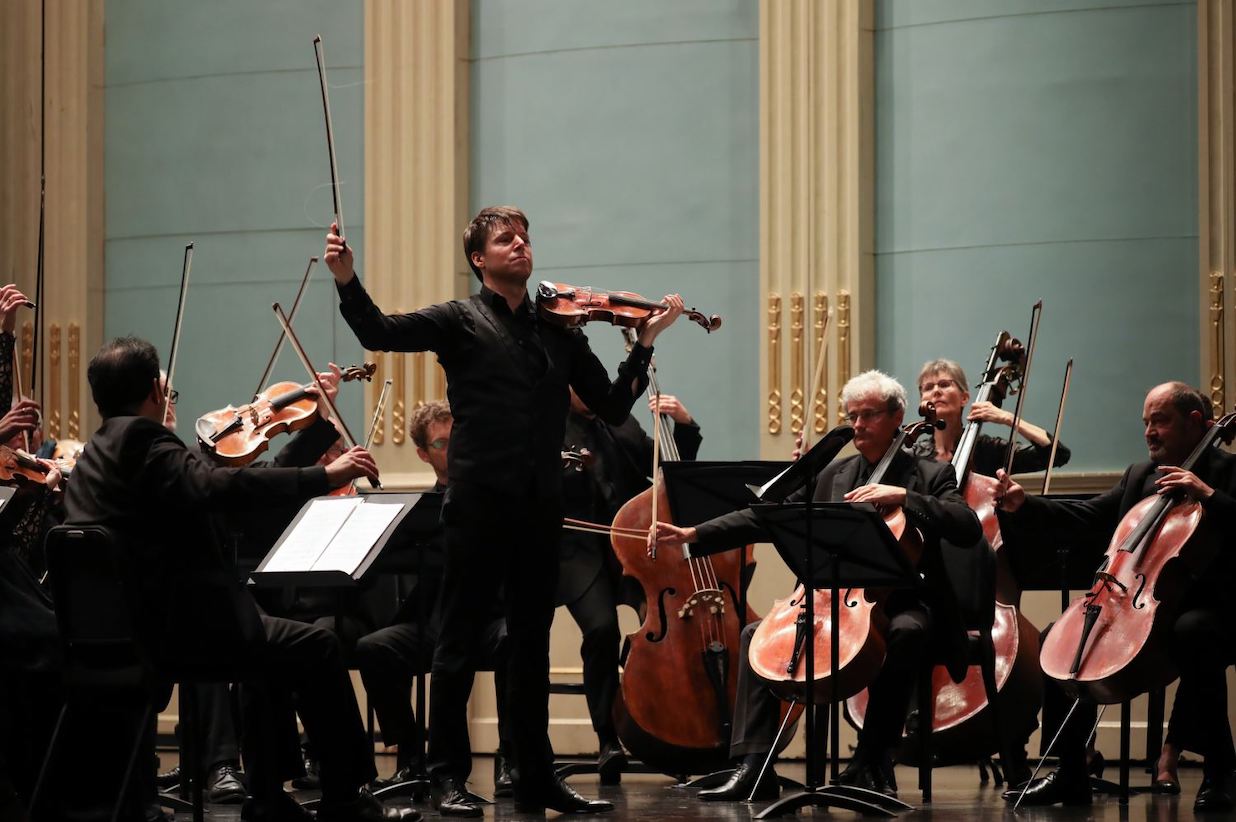 With old-school Shanghai blood in its veins, the Shanghai Concert Hall is classy but has maintained a down-to-earth appeal. Their "Music afternoon tea" series of small weekday concerts covers classical, jazz and traditional Chinese music, for 10rmb and have been running since 2012. Concerts here are also inexpensive, usually in the range of 80rmb or 480rmb.



Other noteworthy concert halls ...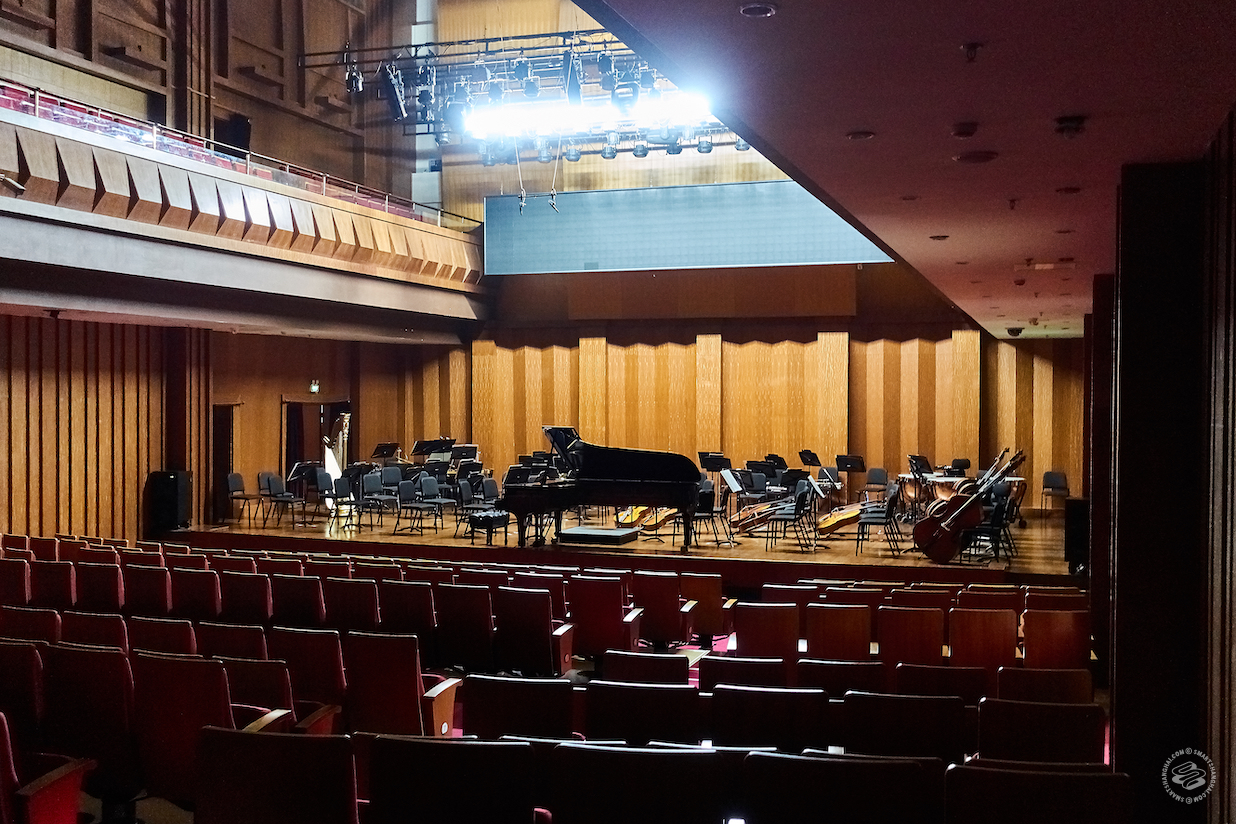 For places that are more intimate and host regular performances from local musicians: He Luting Concert Hall and Lyceum Theatre are both good options. Although the venues have seen better days, they are well-maintained. The former sits in the center of the Shanghai Conservatory of Music (also only a block away from Shanghai Symphony Hall), has a capacity of 744 seats, one balcony, and is often praised for its professionalism. Click "演出信息" to access He Luting's upcoming schedule.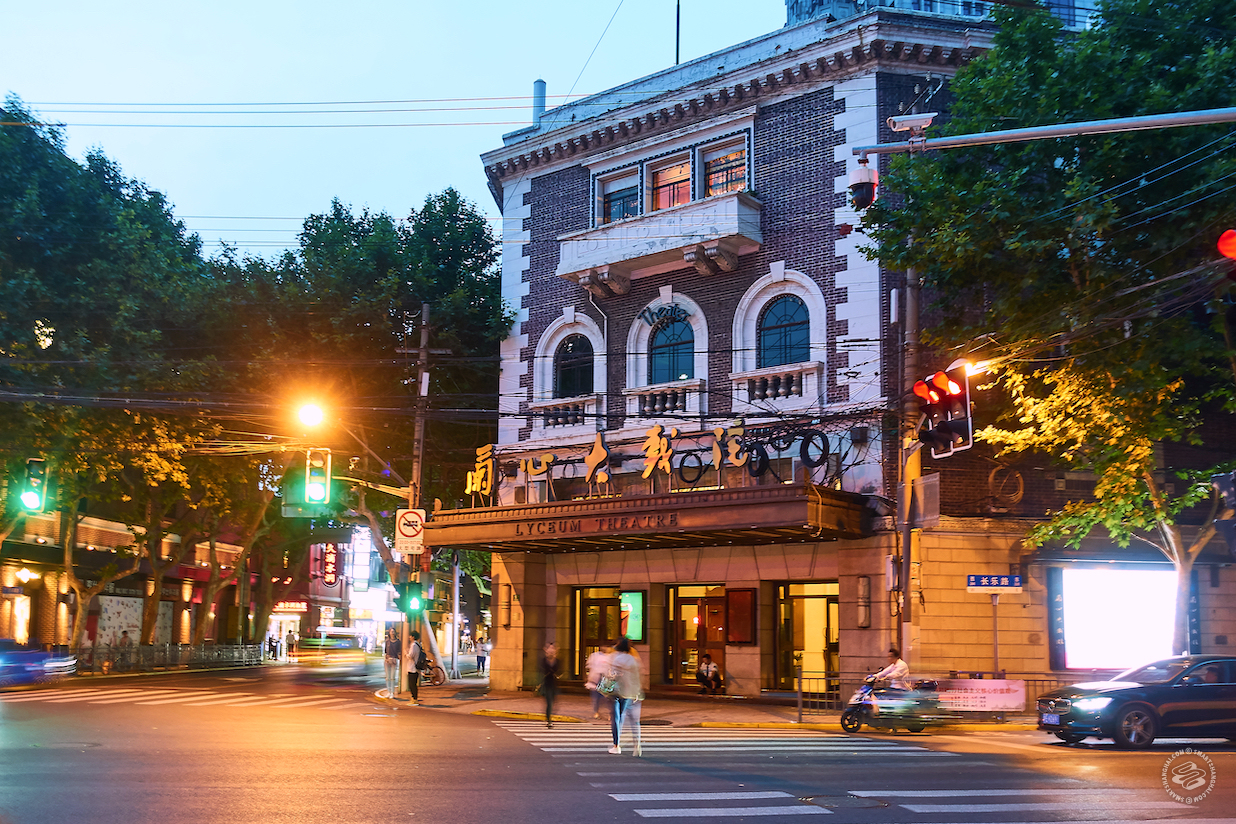 Lyceum Theatre is from the same age as Shanghai Concert Hall, standing at the busy intersection of Maoming Nan Lu and Changle Lu. It hosts a handful of musicals, plays, Chinese traditional operas, and music concerts every month. The theater has a capacity of 680 seats; it's also home to vintage-looking cocktail bar/small stage Candor. Their program can be viewed on Yongle ticket.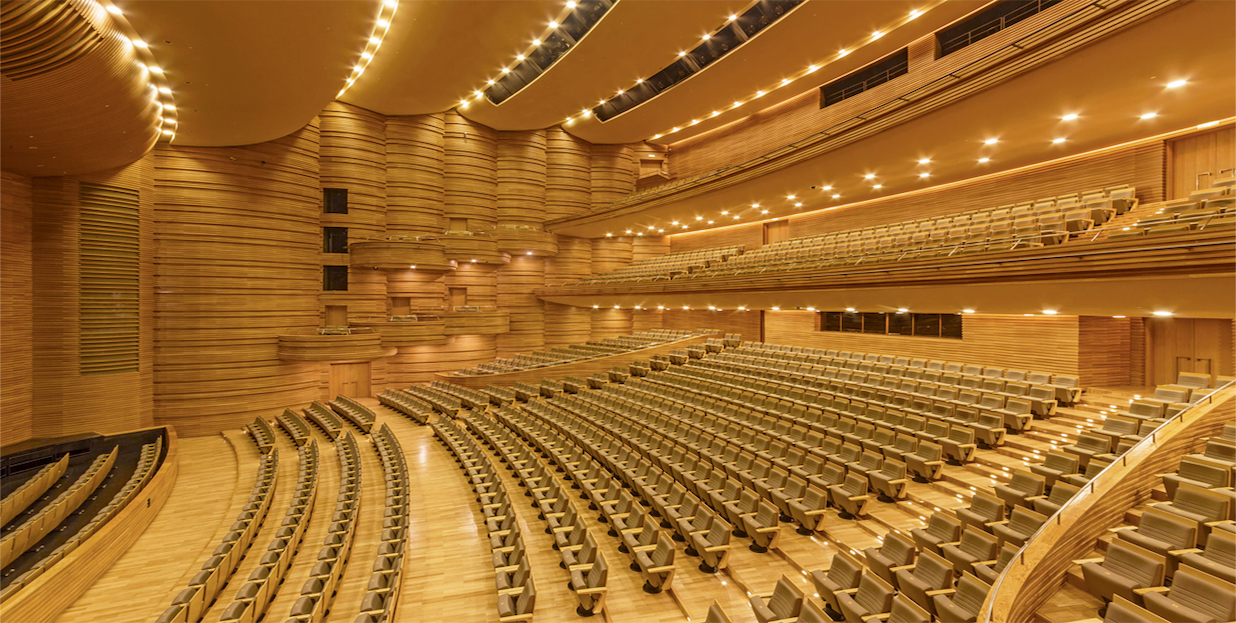 Majestic Theatre and Shanghai Center Theater feature occasional classical music concerts. Two large-scale cultural facilities a bit further away from downtown: the 1,115-seat Daning Theatre and the Poly Grand Theatre (designed by Tadao Ando) in Jiading might also be worth checking out. Finally, the futuristic Shanghai Grand Opera House in Pudong is expected to open in 2023, with a 2,000-seat auditorium.

This is a place for show life about china, If these articles help you life better in china, Welcome to share this website to your friends, Or you can post questions about china life in FAQ, We will help you to find the right answer.