The plane trees will be budding any day now. That means it's time for top-flight Chinese Super League football to come blinking and lumbering out of its cave.



Yeah, sure, it's not the EPL or the Bundesliga, but it's better, cheaper and more fun than a lot of the lesser European leagues and it's a damn sight better than the disgraceful MLS in the USA.



The Shanghai Sides



Shanghai has two teams in the CSL, which began its nine-month season on February 23 with local side SIPG taking the Super Cup and continues all the way to December 6. Along the way, Shanghai fans will get a window into the past and future of Chinese sports.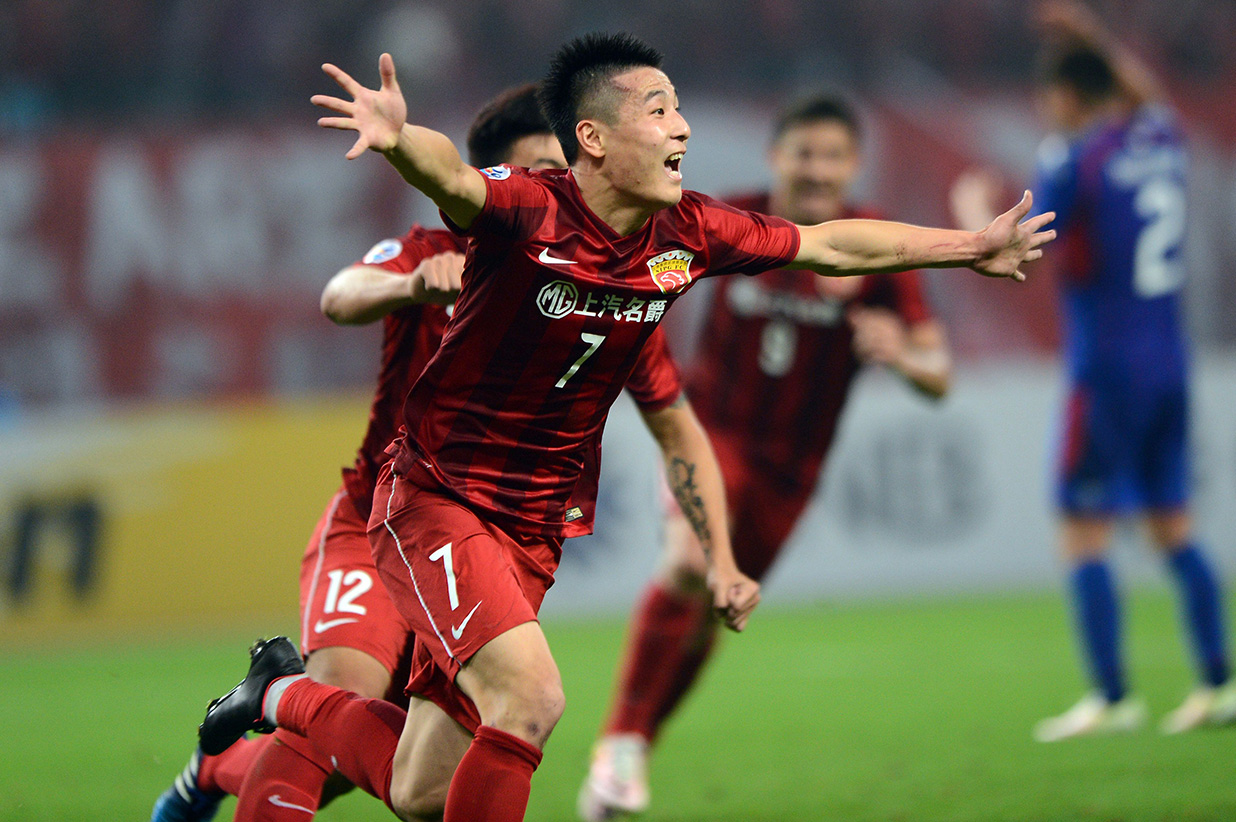 SIPG



The future is on display in Xuhui, where Shanghai SIPG plays at Shanghai Stadium. ("SIPG" stands for "Shanghai International Port Group," the giant, quasi-state enterprise which owns the team.)



Led by Brazilians Oscar and Elkeson, as well as the charismatic and cartoonish Hulk and a bunch of top Chinese talent, SIPG won the league last year. The formula for victory was surprisingly uncommon in China: spend money on players, sure, but also hire professional staff, from the manager to tacticians to trainers, and get the hell out of their way.



How far out of the way? Team management let their manager, Portuguese Vitor Pereira, who had the seniority of a firefly, replace Chinese national team member Wang Shenchao as team captain. With a foreigner.



It all worked out, but this year got off to a rough start for SIPG with bad news in February. Striker Wu Lei, the CSL's top goal scorer and the best Chinese player in history, left Shanghai to play in Europe.



SIPG made no effort to replace him, and here's why. Elegant midfielder Oscar, 60 million Euro contract and all, is probably the best footballer in Asia, and he's in his prime. Hulk and Elkeson are experienced goal snipers. SIPG has got the best keeper in China, the world-class Yan Junling, and a couple of total football-type defenders in Wang Shenchao and Yu Hai, as well as striker Lye Wenjun, finally getting his chance with Wu's departure. Midfielder and Uzbekistan national team captain Odil Akhmedov rounds out the squad.



SIPG is in a scrum of four teams — Guangzhou Evergrande, Shandong Luneng and Beijing Guo'an are the others — expected to fight for the CSL title.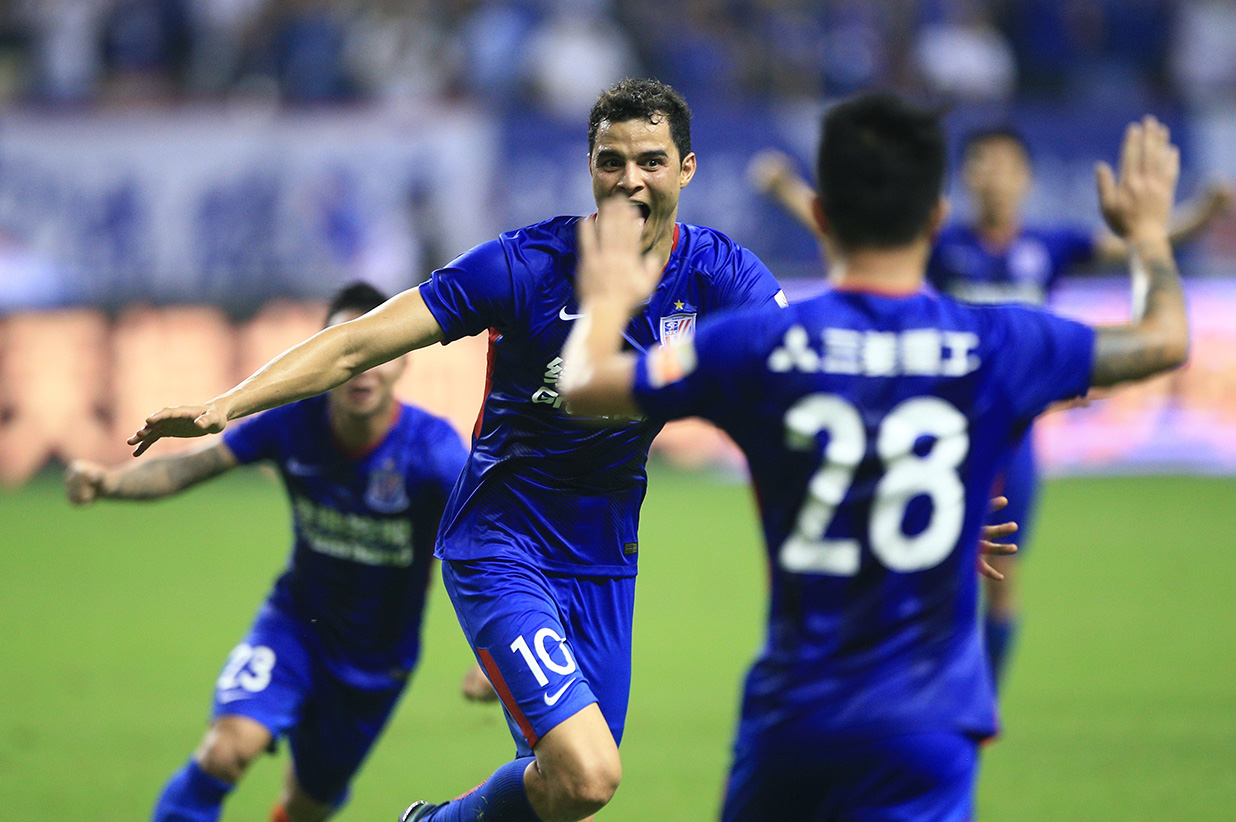 Shenhua



Meanwhile, you can go back in time in Chinese football history by simply hopping on Line 8 to the Hongkou Football Stadium stop.



That's where Shanghai Shenhua plays. Your ayi's husband, and most Shanghairen, are Shenhua fans. Founded in 1951 as a charter member of China's first nationwide league and going pro in 1993, Shenhua is omnipresent on social media and in the old-fashioned media, too. However, the team is beset by inept management. Players drift in and out of the line-up and roster based on their advanced years and murky social and financial connections, often having little to do with their ability. It was a surprise to precisely no one a few years ago when they were stripped of their only top flight pro title for match-fixing.



They are, in short, an underachieving, hot mess.



This off-season, they poached Nigerian Odion Ighalo, one of the top scorers in the CSL in 2018, from relegated Changchun Yatai, and retained the regal Colombian Giovanni Moreno as well as his portly compatriot Fredy Guarin. Another mid-table finish is expected.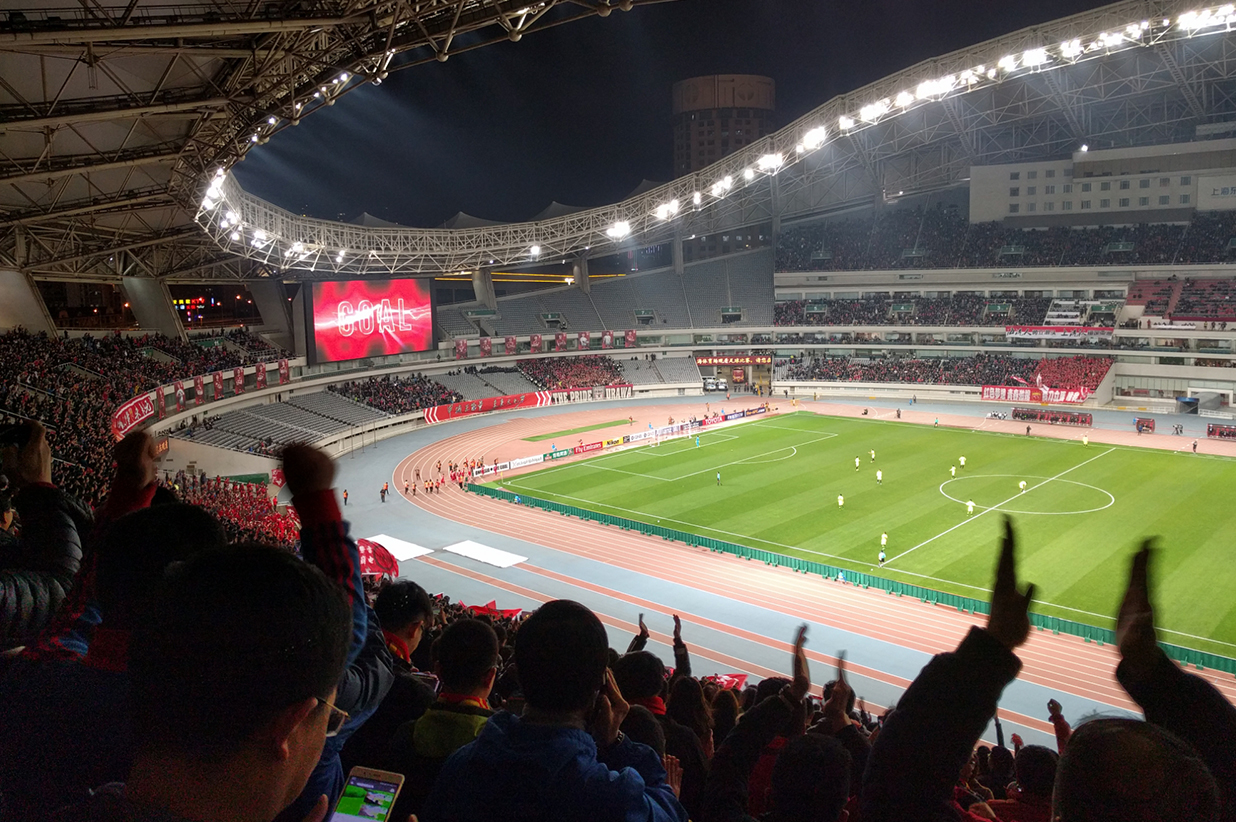 Where They Play



SIPG's stadium is an oversized monstrosity with some of the worst sightlines on the planet, but it's extremely convenient. Lines 1 (Shanghai Indoor Stadium), 4 (Shanghai Stadium) and 11 (Shanghai Swimming Center) all go there and the delights of Xujiahui are nearby. SIPG fans are raucous and welcoming.



Shenhua, on the other hand, plays on perhaps the best pitch in China, Hongkou Stadium. It's old and in poor shape (it caught fire two seasons ago), but it's a football-only stadium and you're right on top of the action. The Shenhua fanbase is like that of the Chicago Cubs or Arsenal: they know it's all going to go wrong, but the fun is in seeing precisely how.



Neither Shanghai stadium offers a typical western football experience: no alcohol or souvenirs are sold, there's no scoreboard with replays, and there are scant food and beverage options.



See here for help on how to buy tickets. Damai and More Tickets are also helpful.



Beware of ticket scalpers outside the stadiums. They often sell counterfeit tickets to take advantage of the mysterious, semi-regular failure of SIPG to put game tickets on sale and of Shenhua to announce sell-outs before tickets become available.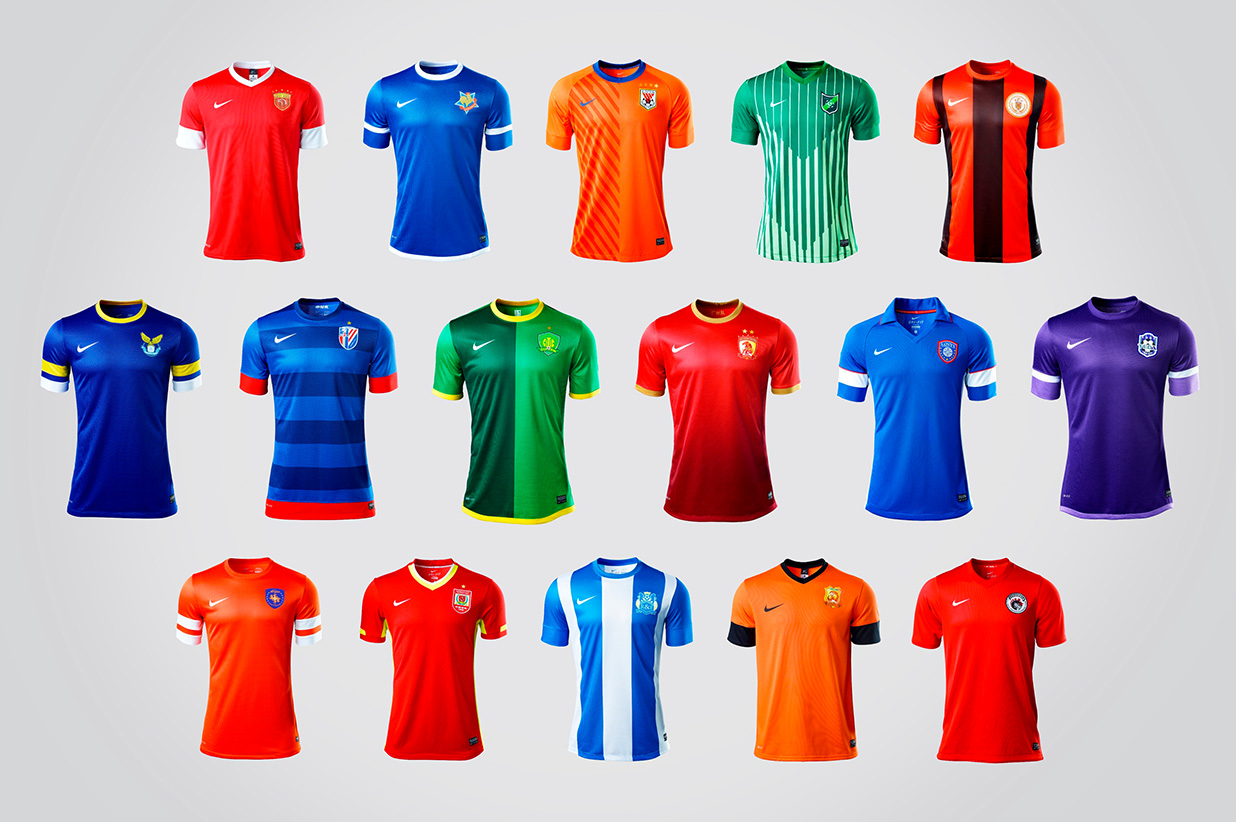 The Rest of the CSL



Seven-time champion Guangzhou Evergrande has hobbled itself by announcing it will play only two foreigners per match this year (the rest of the league plays three), but one of them is Paulinho. The former Barcelona midfielder is a force of nature. He's joined by the ever-scowling striker Gao Lin. (June 14 at SIPG, July 1 at Shenhua.)



Beijing Guo'an is salting its roster with newly nationalized "Chinese," and they were already a top side with Augusto, who's the best player in China if it's not Oscar. (May 26 at SIPG, November 22 at Shenhua.)



Shandong Luneng has the Italian striker Graziano Pelle and a midfielder fresh from Manchester United, Marouane Fellaini, as well as Wang Dalai, an erratic but gymnastic Chinese keeper. (May 12 at SIPG, May 17 at Shenhua.)



Jiangsu Suning, in Nanjing, is the consensus choice as "best of the rest" in the CSL. They boast Alex Teixeira and a whole lot of fans who love to win matches against any team from Shanghai. (March 9 at SIPG, November 27 at Shenhua.)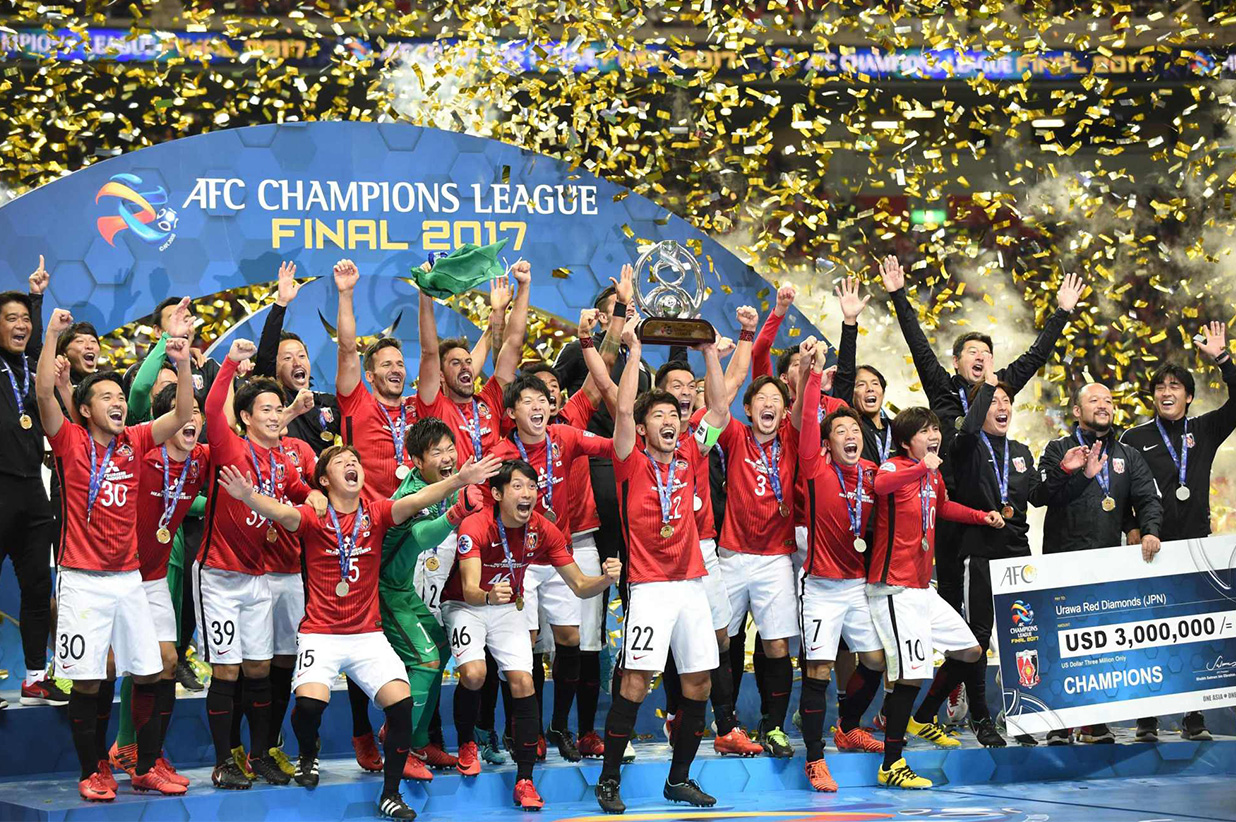 The AFC Champion's League



The Asian Champion's League has been around in its current form since 2002. This is SIPG's fourth straight year in the competition, and they're drawn into a group with Kawasaki Frontale (Japan), Ulsan Hyudai (South Korea) and Sydney FC (Australia). The Red Eagles have advanced out of group play each of the last three years. Match days this year are March 6 (Kashima), April 23 (Sydney) and May 21 (Ulsan).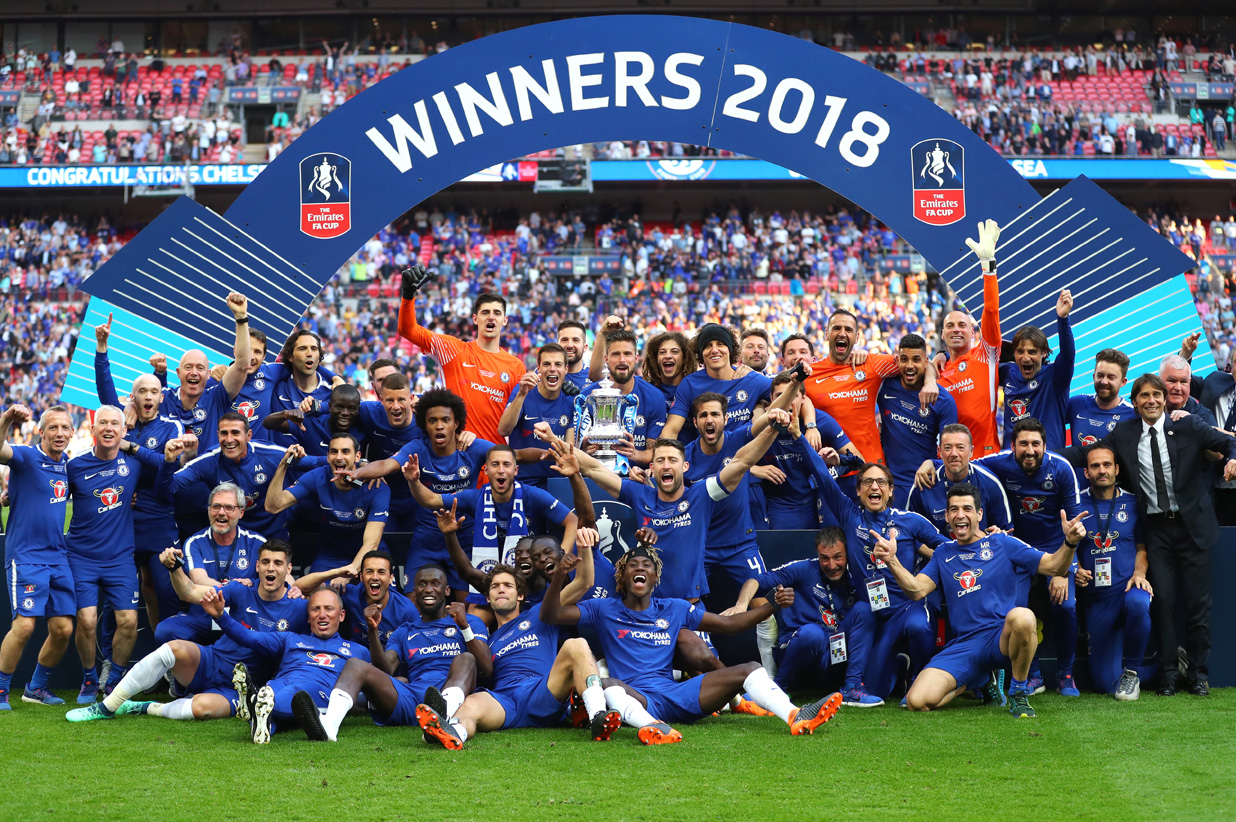 FA Cup



The FA Cup has gone English: this year, teams will be drawn randomly against each other in each round and each round except the final is a one-off. In a futile attempt to get the Cup taken seriously, the winner will be awarded a slot in the ACL. Last year's Cup became infamous after League 1 teams tanked en masse in the third round. SIPG and Shenhua enter the competition in the fourth round at the end of April, but this is a competition that's safely ignored until the semi-finals in August.

This is a place for show life about china, If these articles help you life better in china, Welcome to share this website to your friends, Or you can post questions about china life in FAQ, We will help you to find the right answer.