Before setting out for Longjing Village, I asked my tea seller friend if he had any tips for me. He chuckled: "Nothing really. Just don't buy any tea."



Longjing Village, dubbed "the holy land of green tea", also known as Dragon Well, is in Hangzhou's West Lake district. Green tea from the village has been highly prized for hundreds of years and regularly appears first on the "top ten teas of China" lists. Folklore praises the tea. So did the Qing dynasty Qianlong Emperor, who named 18 tea trees growing at the foot of the Shi Feng mountain to be "royal tea".



Fast forward to today, and even Xi has praised the stuff. He took Obama to a former Longjing garden for a chat after a long day at G20 and introduced him the Longjing Village.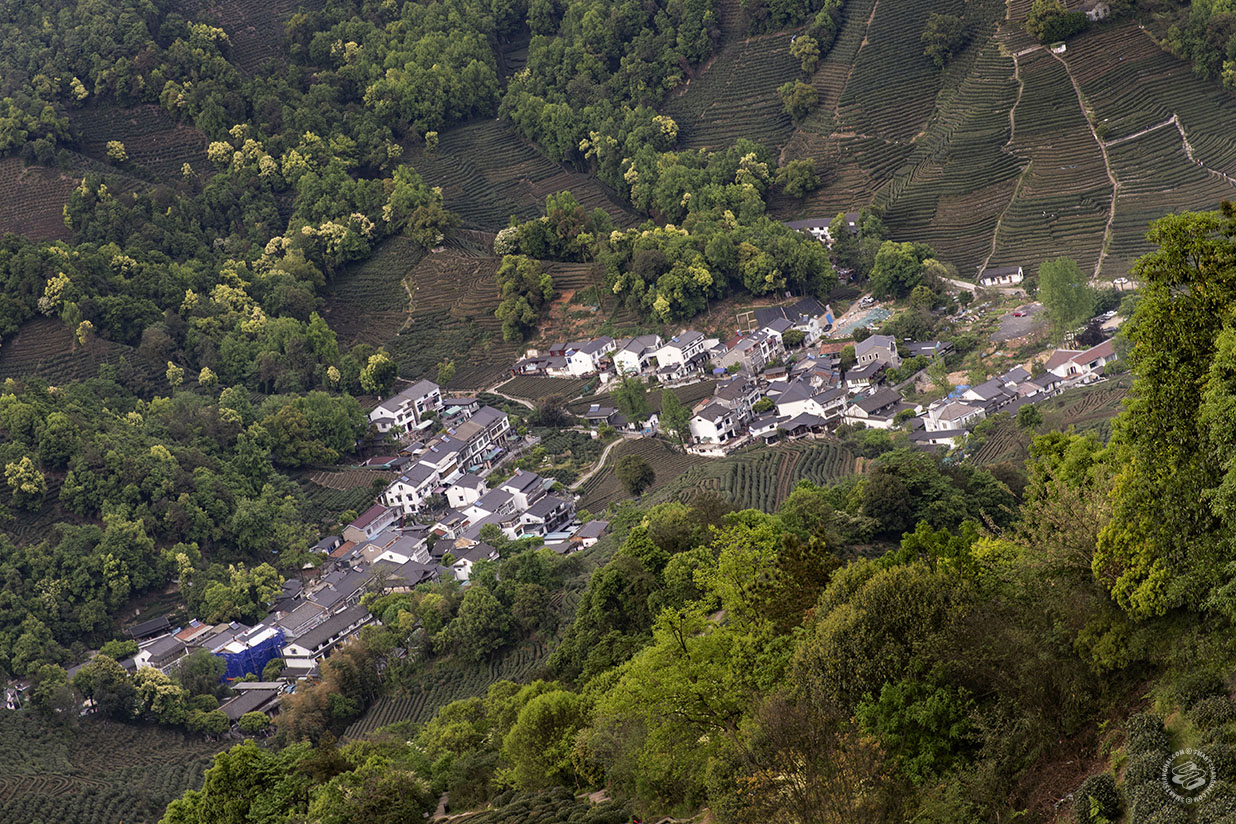 Tea amateurs might find themselves overwhelmed by the Longjing tea available here. Its regions, harvest seasons, rankings, and characteristics are complicated. Then you have scammers who dress up as peasants. Even if you avoid them, premium tea from the village sells for a few thousand rmb per kilo.



With that in mind, I set out for two days of firsthand experience in the village.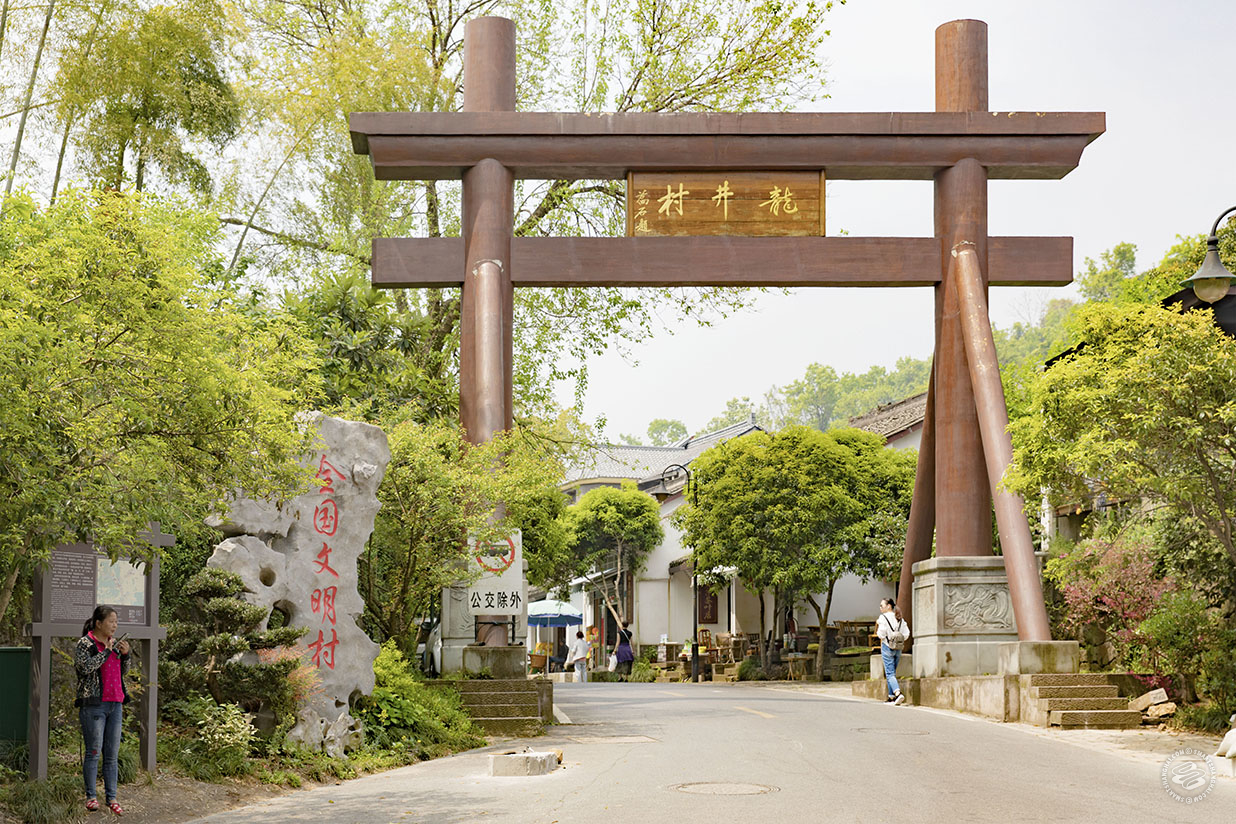 After taking a high-speed train to Hangzhou and then a Didi to Longjing, I found a workday traffic jam. But that stress melted away quickly amid the lush greenery, the tea houses along the road, the colorful leaves floating down the stream and locals chilling outdoors. No Starbucks or any coffee shops in sight.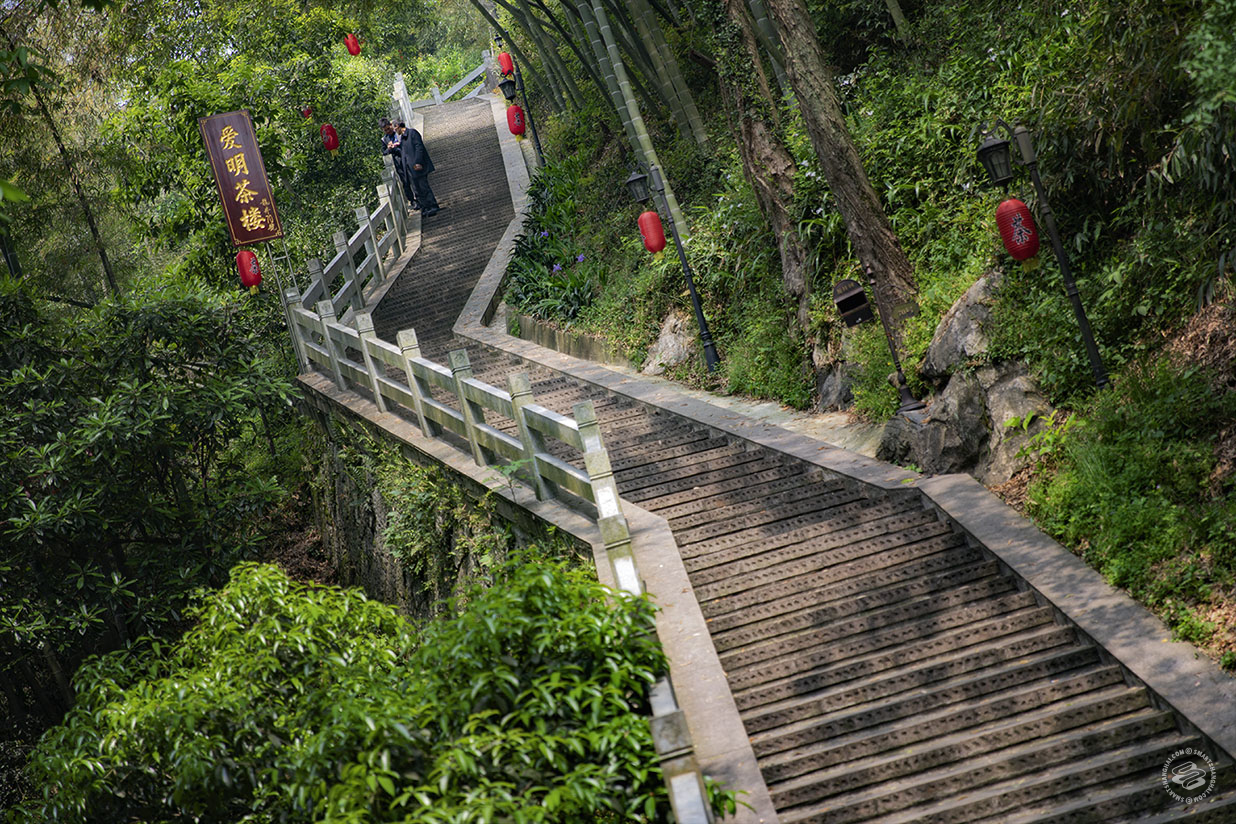 The Retreat



A sparrow dashed towards me as soon I got out of the taxi. In fact, the village was teeming with bird life. Their distinctive call was the background music for the trip. The scent of trimmed tea trees filled the air.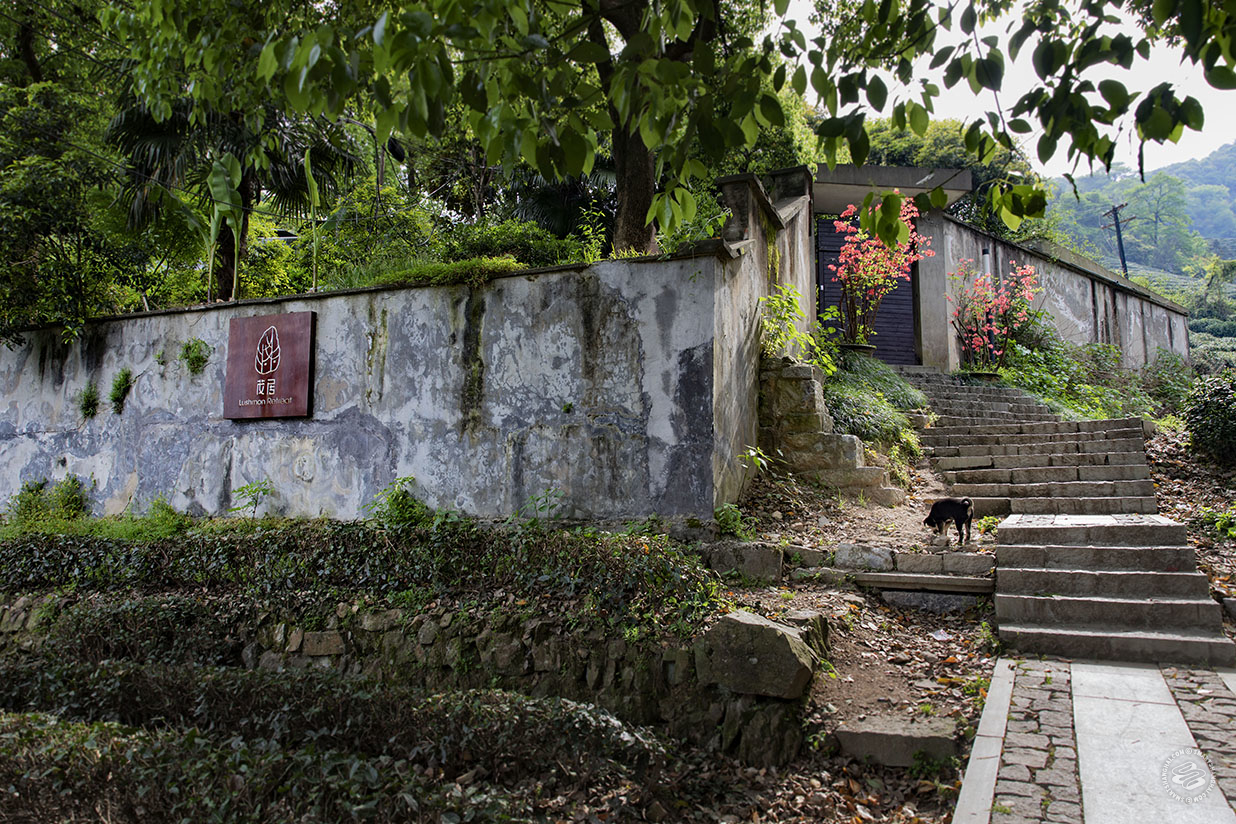 My hotel, with an odd English name Lushmon (龙井茂居), sat on the hillside of Shizi (狮子山) mountain, surrounded by rows of tea trees.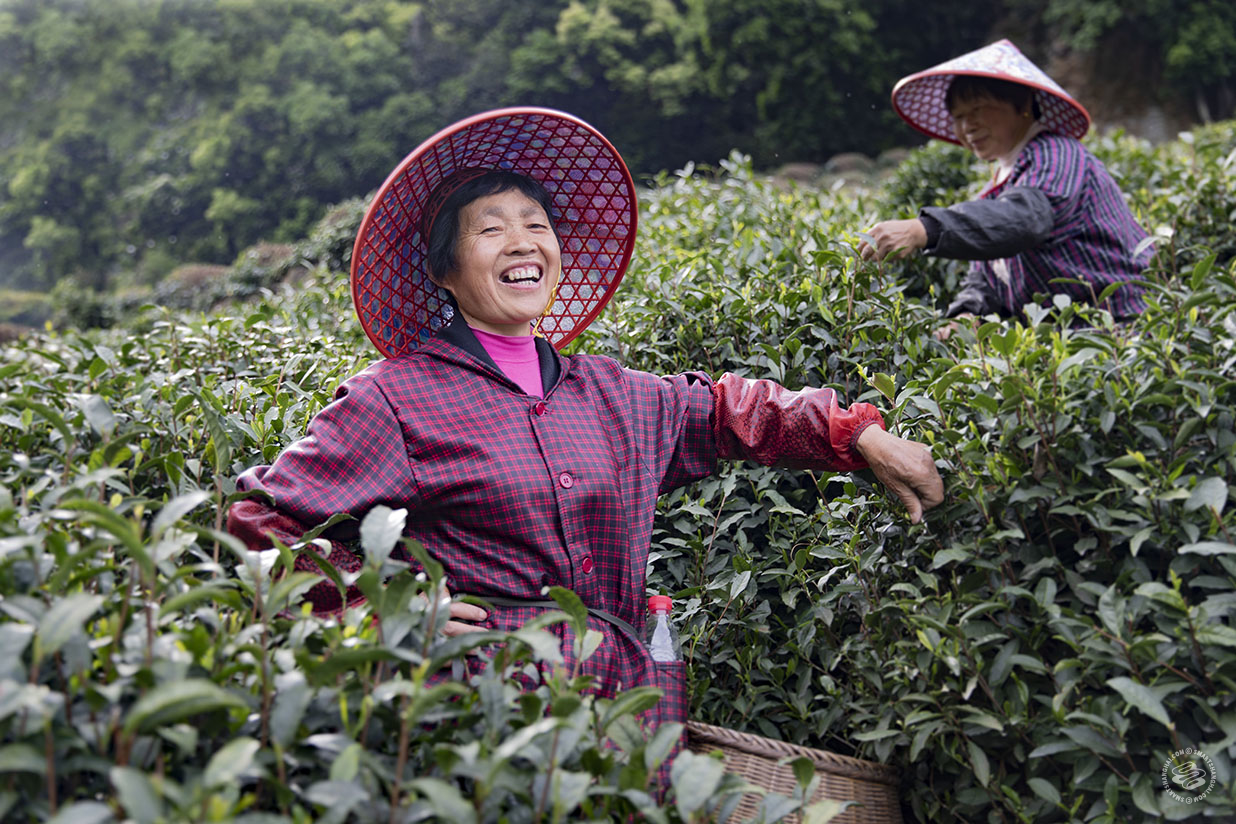 During tea season, tea pickers from cities all over Zhejiang arrive in Longjing to help with the harvest, estimated at 800-1,000 tons of tea. Funnily, statistics show that annual sales are 3,000 tons, meaning at least 2 out of 3 "Longjing" tea leaves sold in China are not from the village.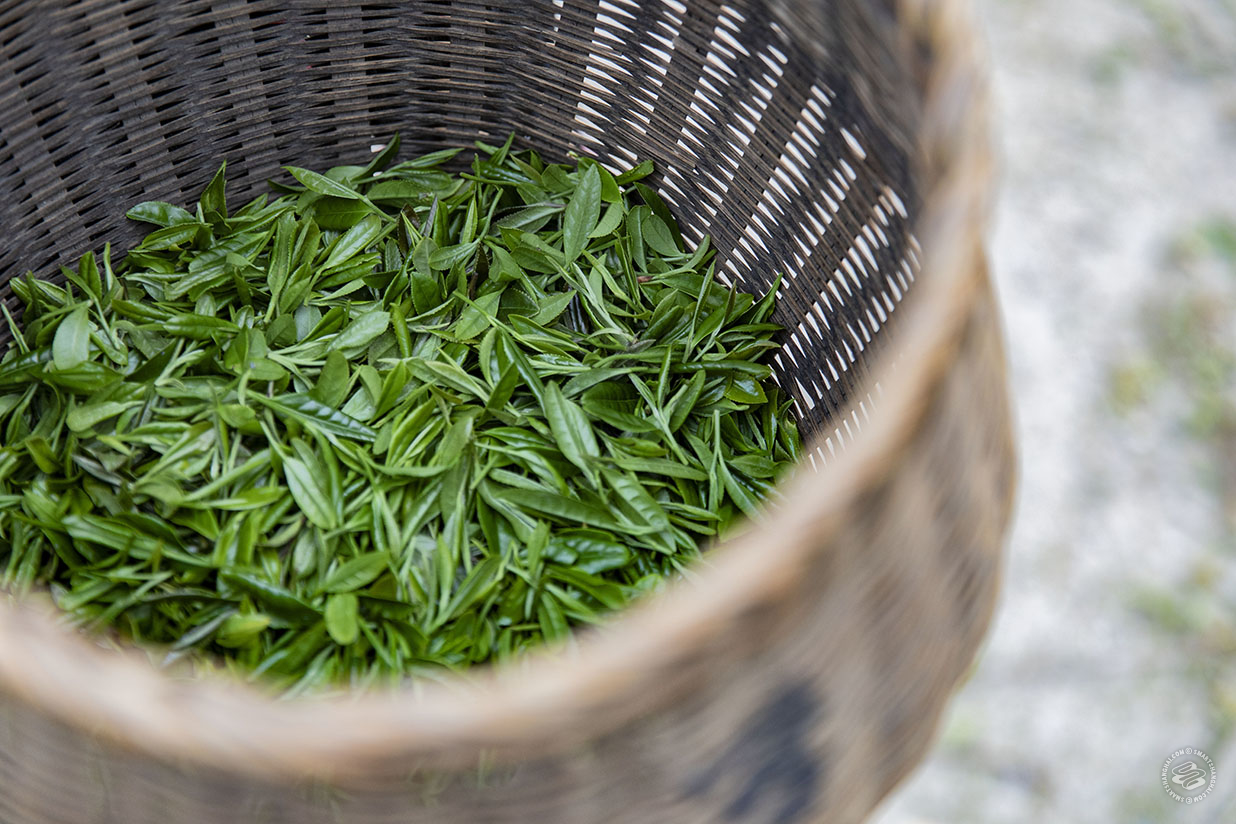 The tea pickers near our retreat carried bottles of tea, but the variety they were picking was out of reach for them, too expensive for them to drink. None of them had ever tried it before.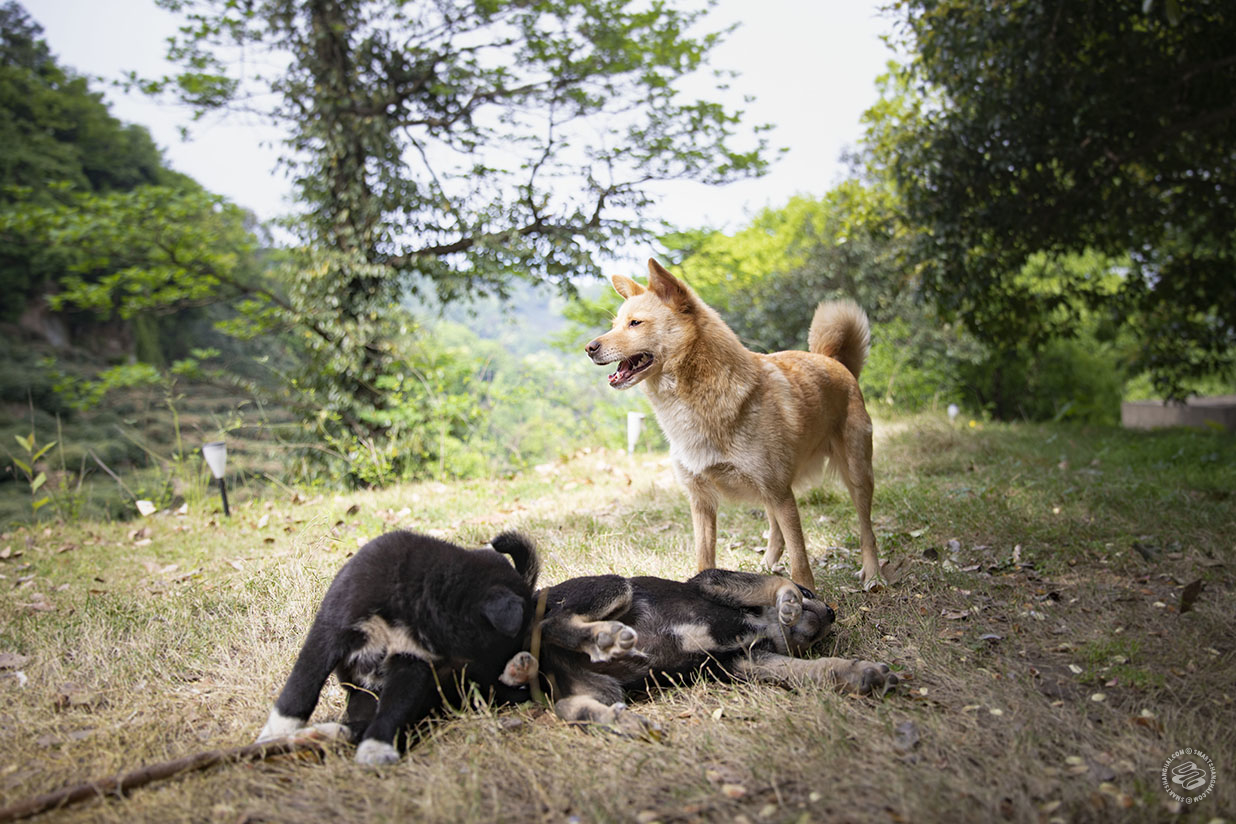 Lushmon's ten rooms are designed in minimal Chinese style and have large glass windows facing a rectangular pond with goldfish and camphor trees. From the hotel patio, you overlook the village and are a few minutes walk from some of the major attractions here, including the royal tea garden(御茶园), the Eight Scenes of the Dragon Well (龙井八景), and the core plantation of Longjing tea, Shifeng Mountain (狮峰山).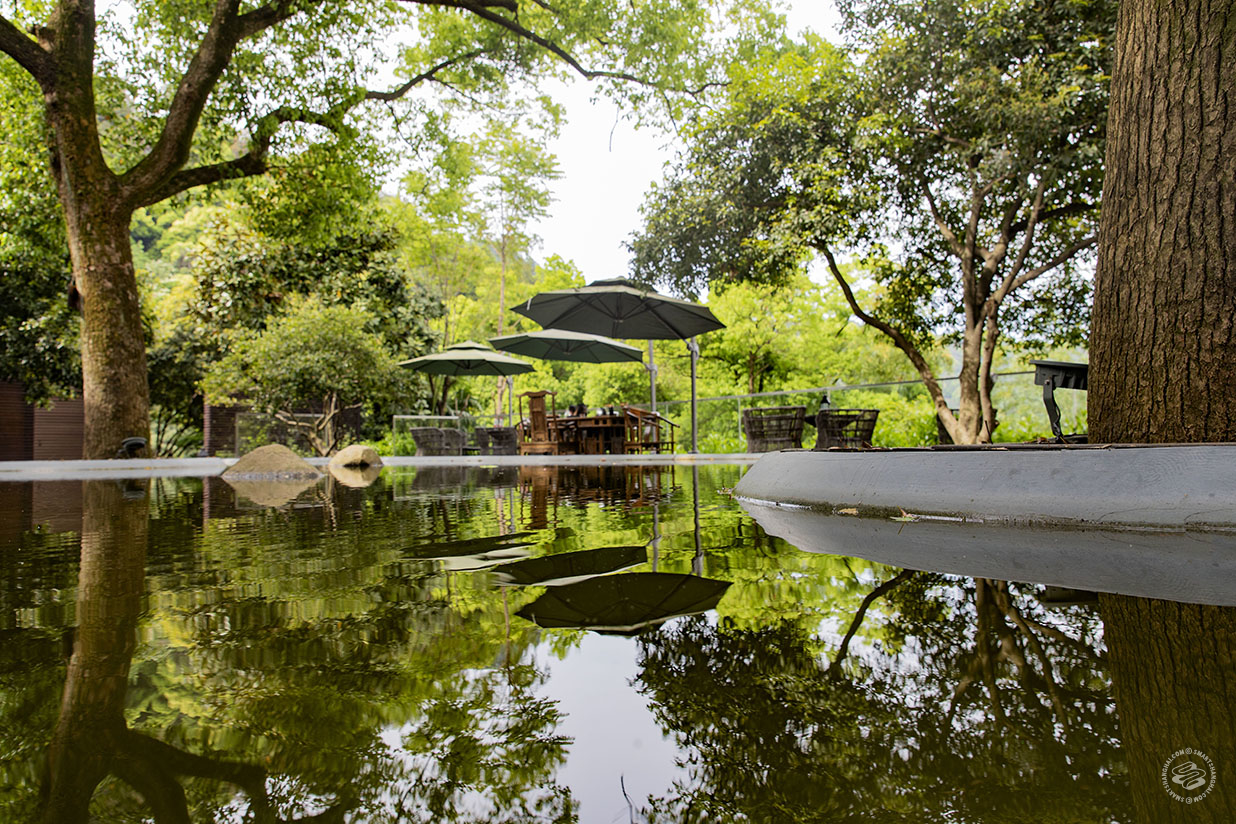 The Tea Tree Mountains and Meijiawu Village



Shifeng (狮峰), Longjing (龙井), Yunxi (云栖), Hupao (虎跑), and Meijiawu (梅家坞) are the five most coveted plantations for Longjing tea. Shifeng is the most prestigious, and at the source, its tea sells from 1,300rmb-6,800rmb for 500 grams.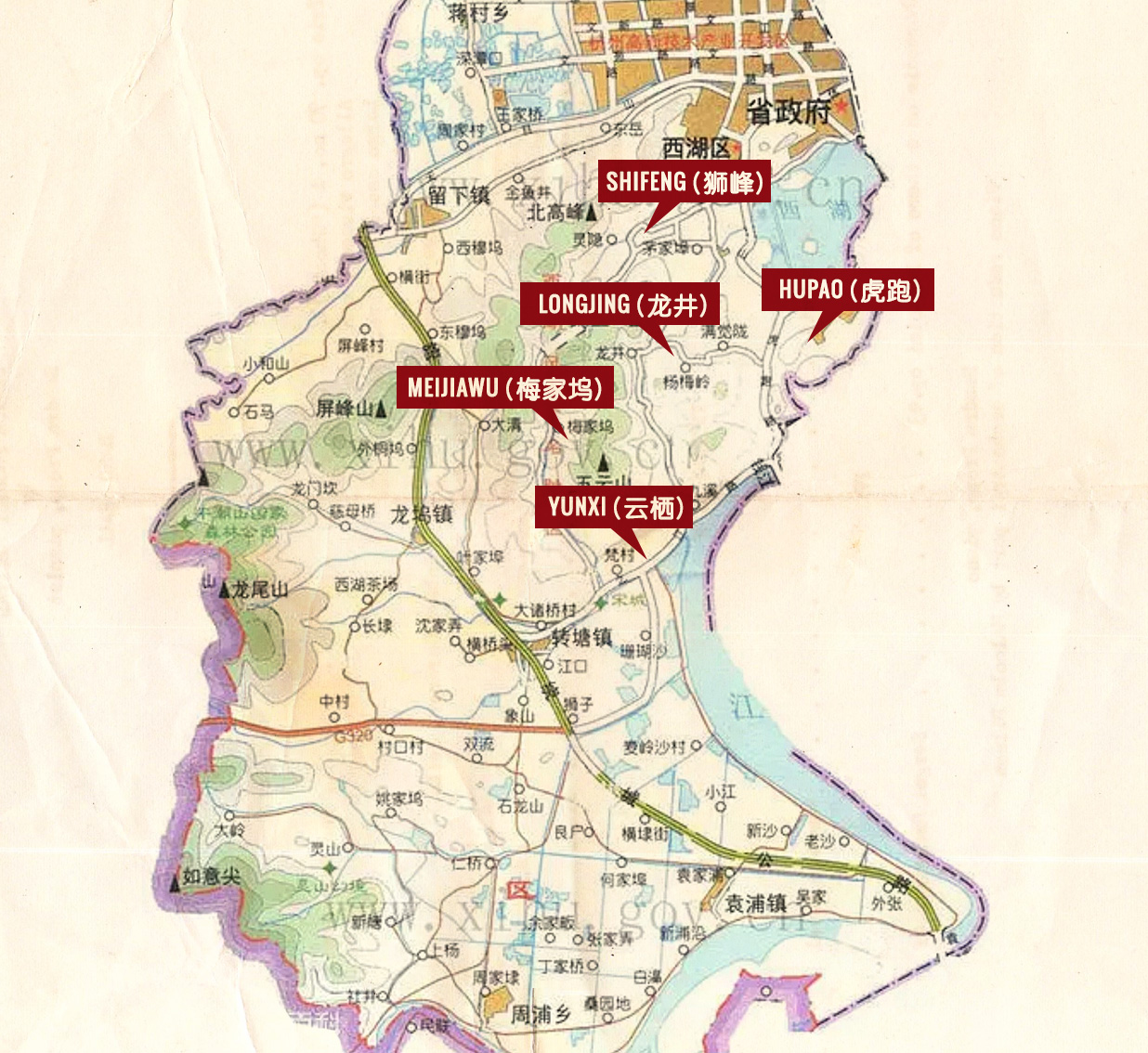 The royal tea garden (10rmb for entry) has a few tea houses, as well as the old "dragon well" and many other small cultural attractions scattered around. Stories behind them are written briefly on bilingual signs.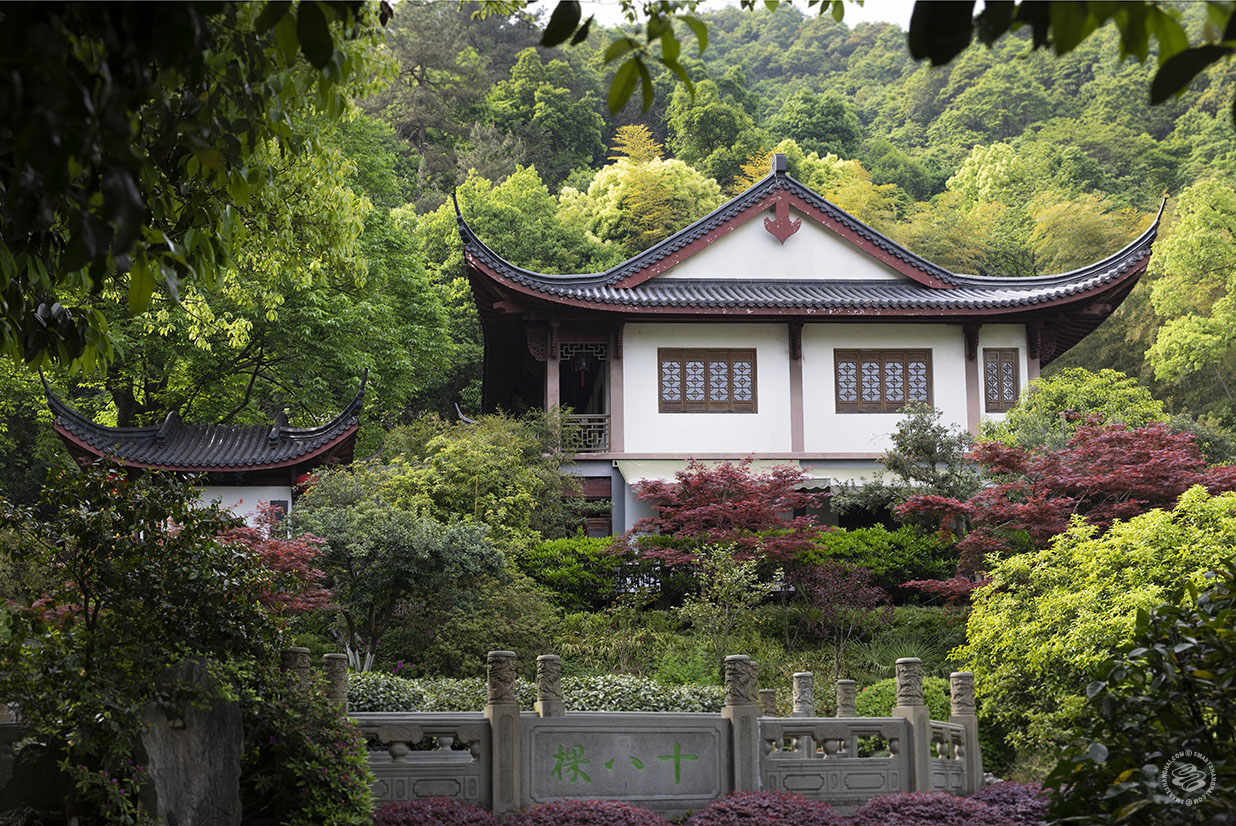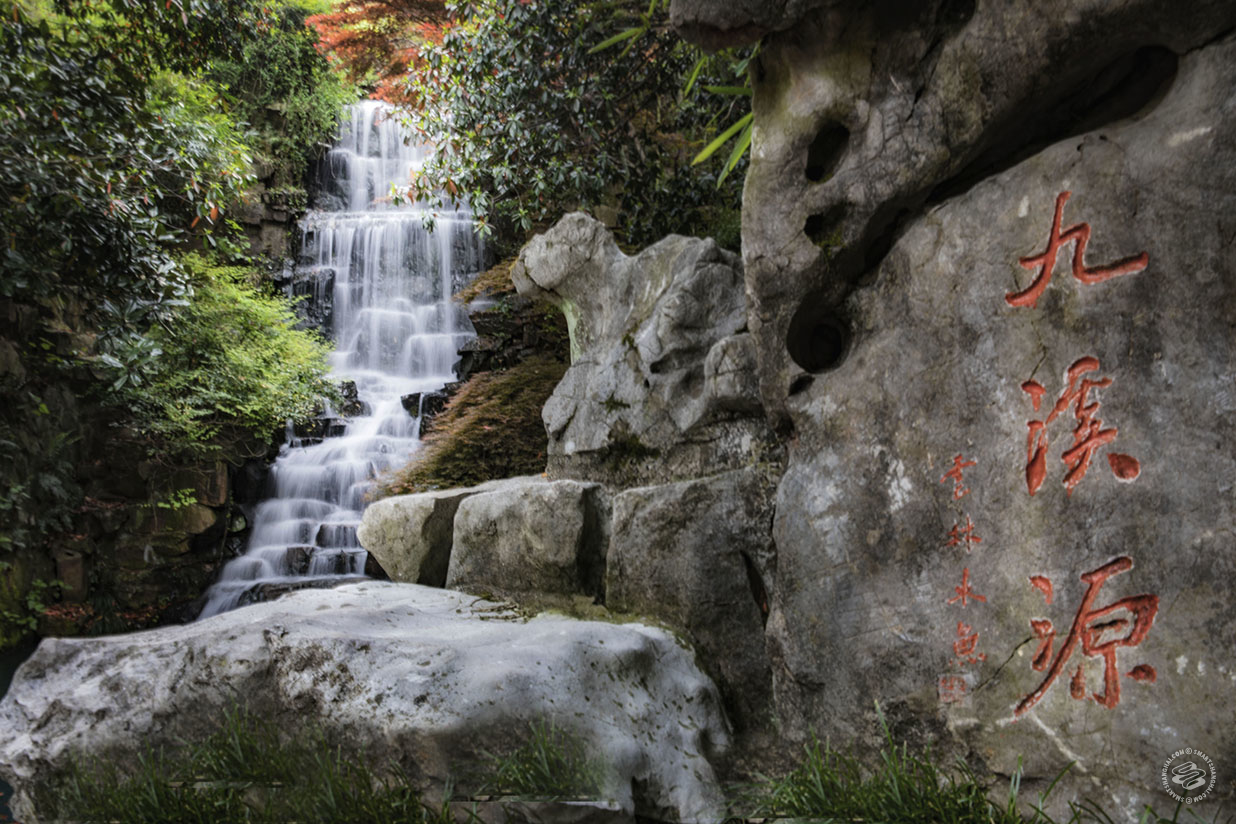 Various routes lead up the mountain and are connected, making it ideal to hike from one of the Big Five plantations to the other.



On Shifeng, the rolling green hillsides were covered by round tea bushes. The mountain was adorned with large rhododendron in exuberant colors, growing on some of the more precarious mountainsides. Except for one group of tourists, the only people on the mountain were the pickers.



The mountains adjacent to Shifeng were not too difficult to climb, though each time it seemed I was close to the top, a new stone path appeared in front of me.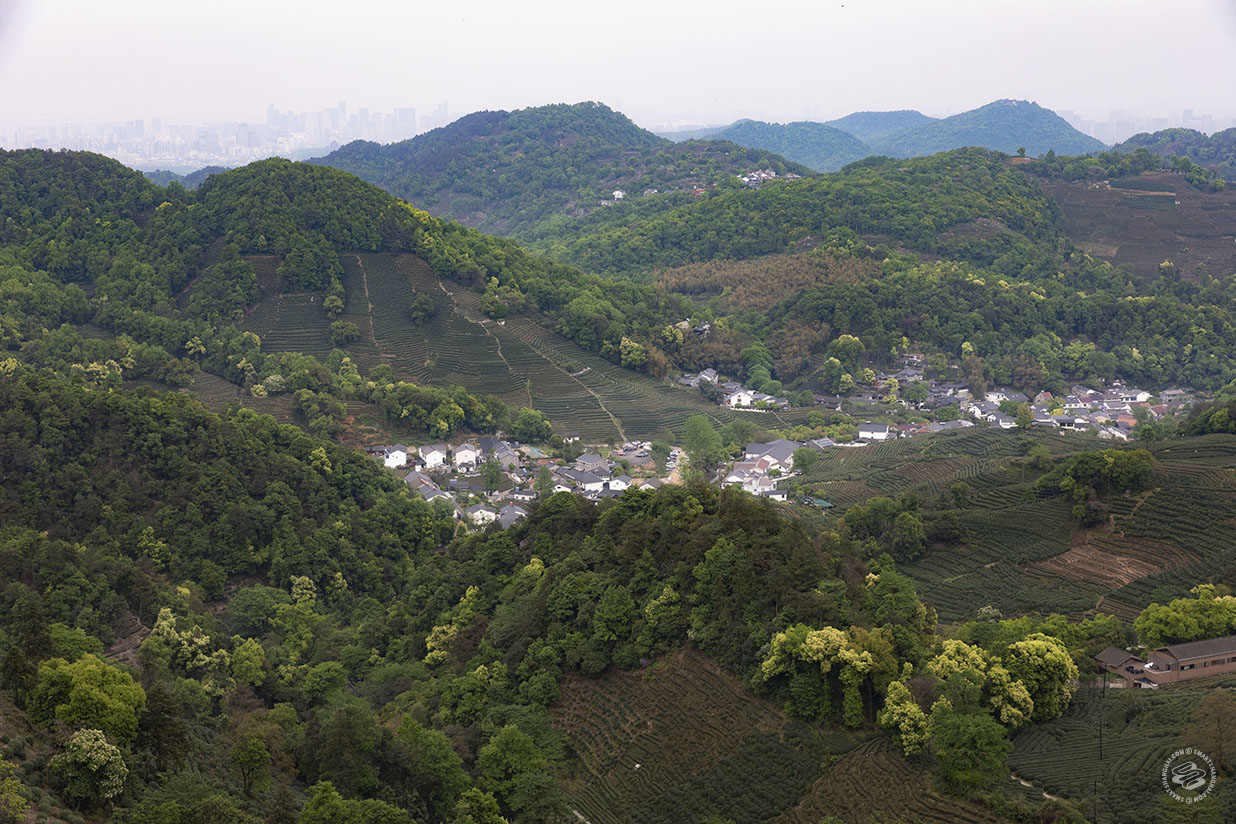 The view from the peak of Shifeng is a postcard: Longjing Village nestled in the mountains. In the distance, West Lake and the hazy outlines of Hangzhou's city buildings were still visible, all concrete and glass. If only the sky was bluer.



I walked south past Longjing, reading the labels on tea plantations, many for fancy hotels and e-commerce giants. Quite a few were marked "特供", meaning special supply — green tea not for public consumption.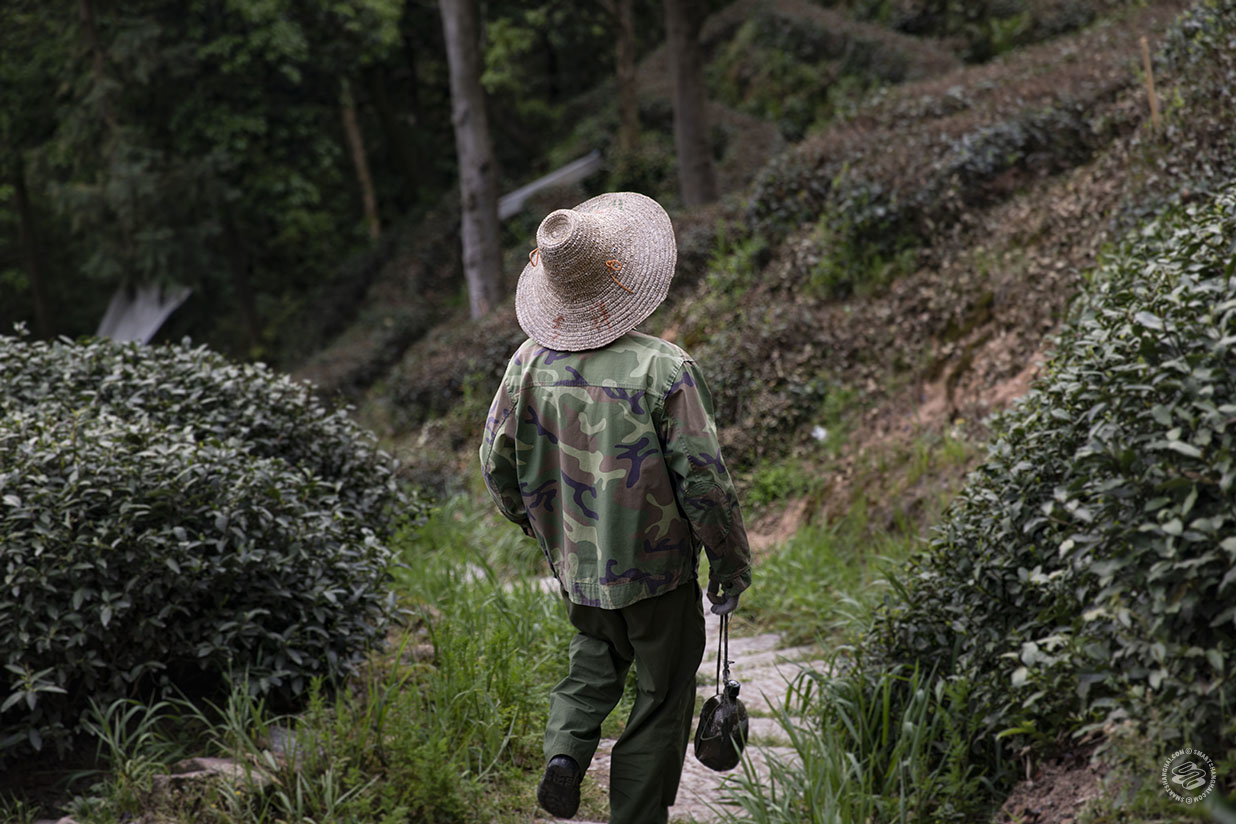 By this point, I was out of water. Luckily, a friendly tree pruner on his way home offered me a sip from the bottle — my first taste of Longjing tea in Longjing. Fresh, clear, sweet, and didn't have any astringency that might come from the leaves sitting in the bottle for too long. But at that point, I would probably have found plain water tasted amazing.



Coming into Meijiawu after the hike, the village felt much busier, with small inns, outdoor eateries, and tea processing workshops.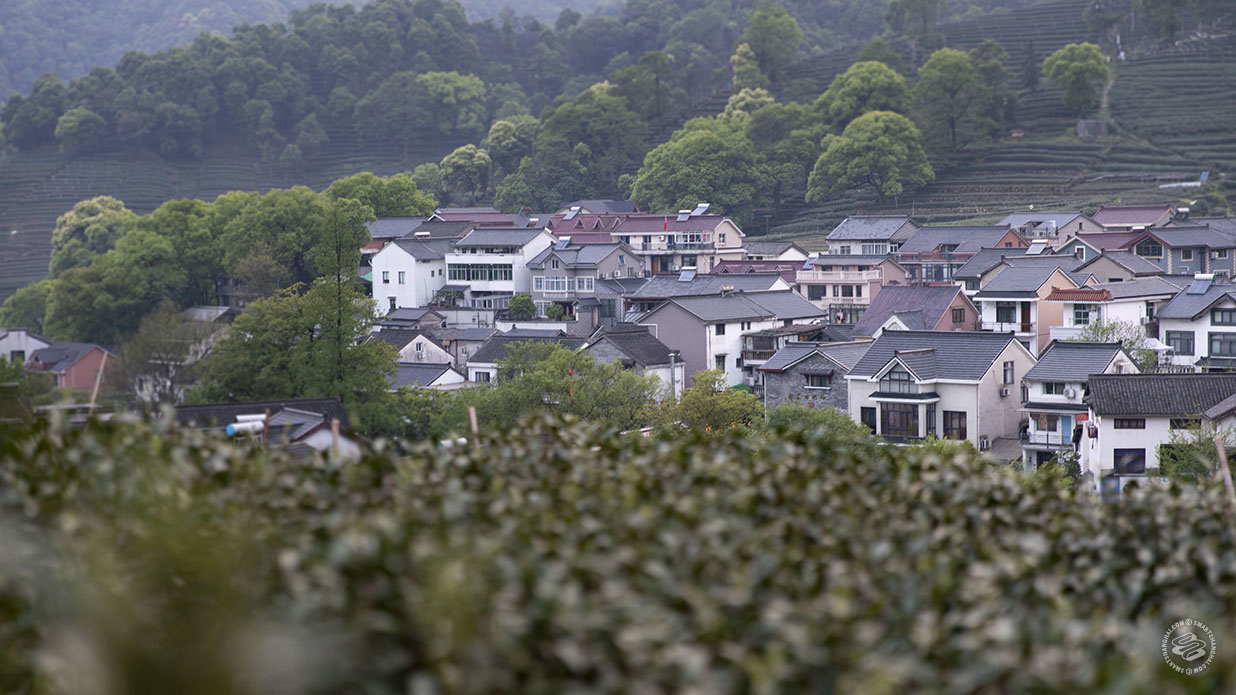 Compared with Longjing, the 600+ year old Meijiawu is more popular and touristy, mainly due to a number of visits from former premier Zhou Enlai.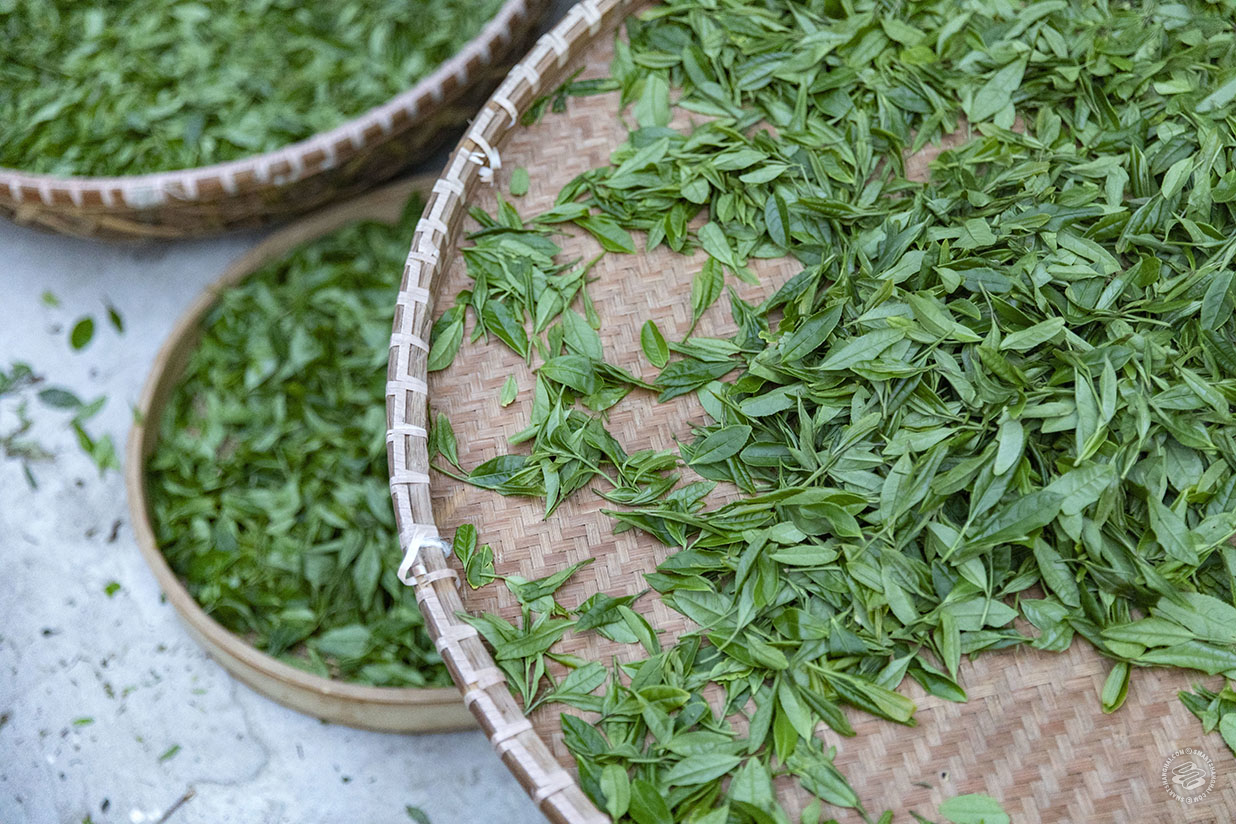 It's here that the dedicated tea processors perform the "8 Hand Movements" with bare hands: grasp, toss, shake, pile, throw, buckle, press, and grind. A dying profession replaced by tea frying machines, which are now more common in tea villages.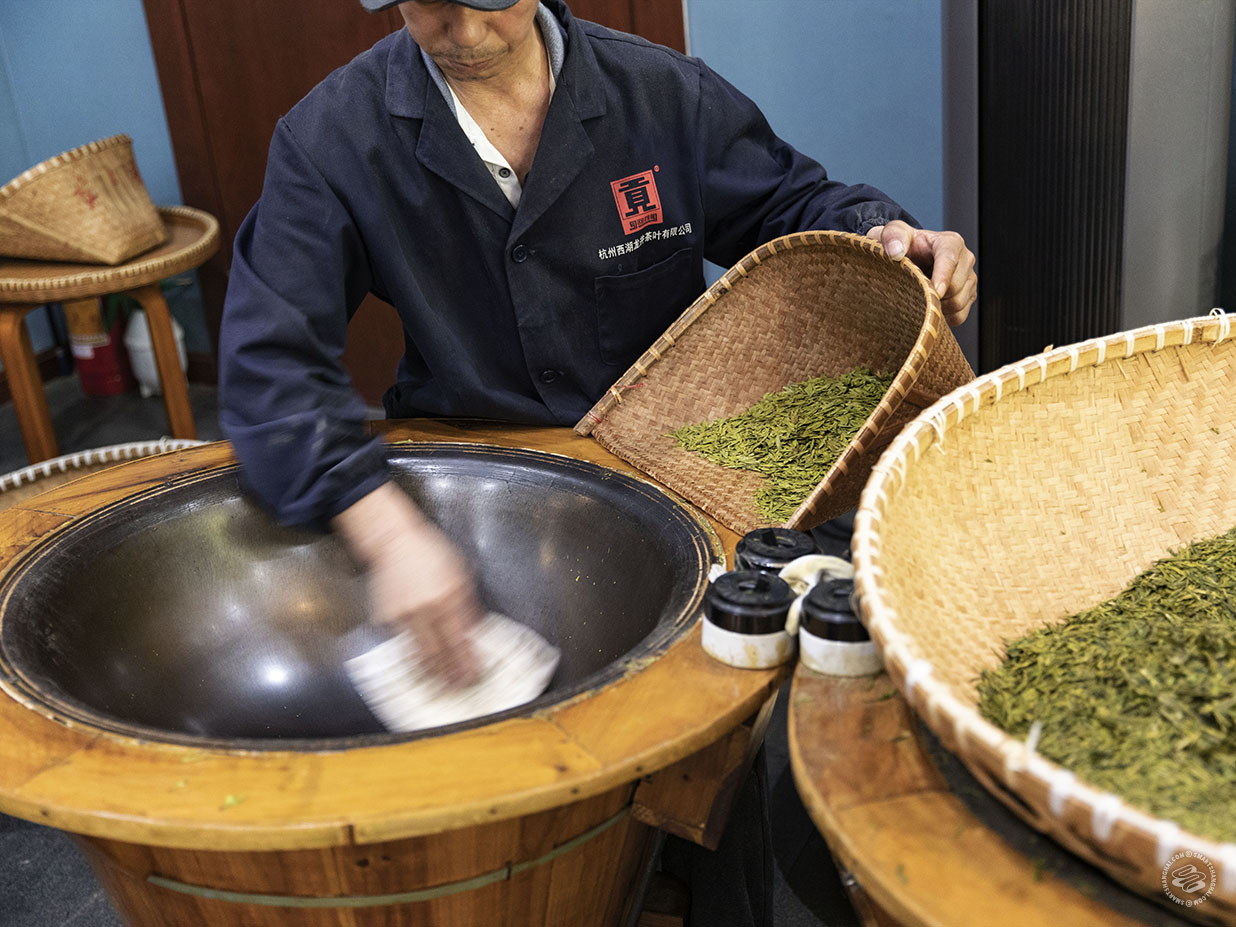 A local farmer invited me to rest in his courtyard. Wary of being sold something, I kept my distance until he lit up a cigarette and started just chatting. He admired the bustling city life and liked to wander around at the big supermarkets in summer. "Isn't that nice?" he asked me. "I grew up in the mountains and they are very boring. Other than clean air we don't have anything here. We have a lot of pressure just to live comfortably."



And then he encouraged me to go ahead and fetch some cold Longjing tea he offered for free to any passerby of the courtyard. It barely has a hint of the Longjing aroma, but I carried it with me to the hotel. It felt wrong to throw it away.






The China National Tea Museum is a stroll away from Longjing on Wenjiashan mountain, and opened this, its second branch, in 2015. It is more like a large park than a museum and is free to the public.








The museum focuses on world tea culture and Chinese tea brands. It looks commercial but is actually quite tranquil, with lots of ornamental plants, a few tea houses and showrooms.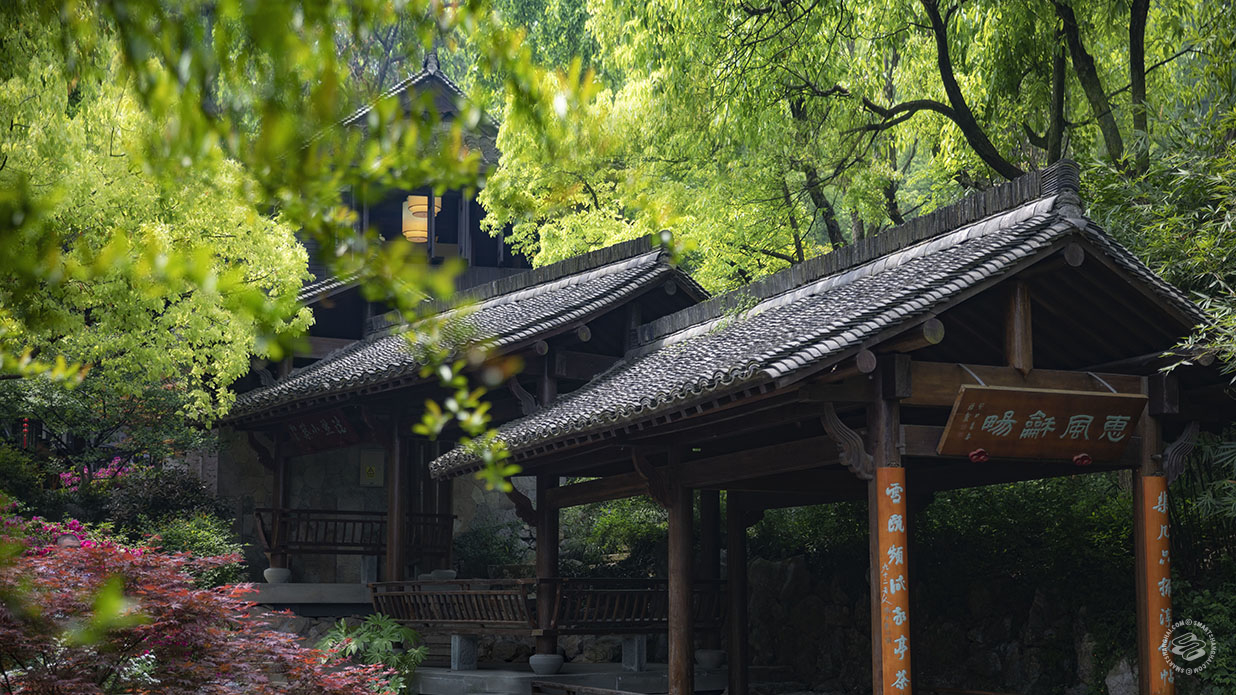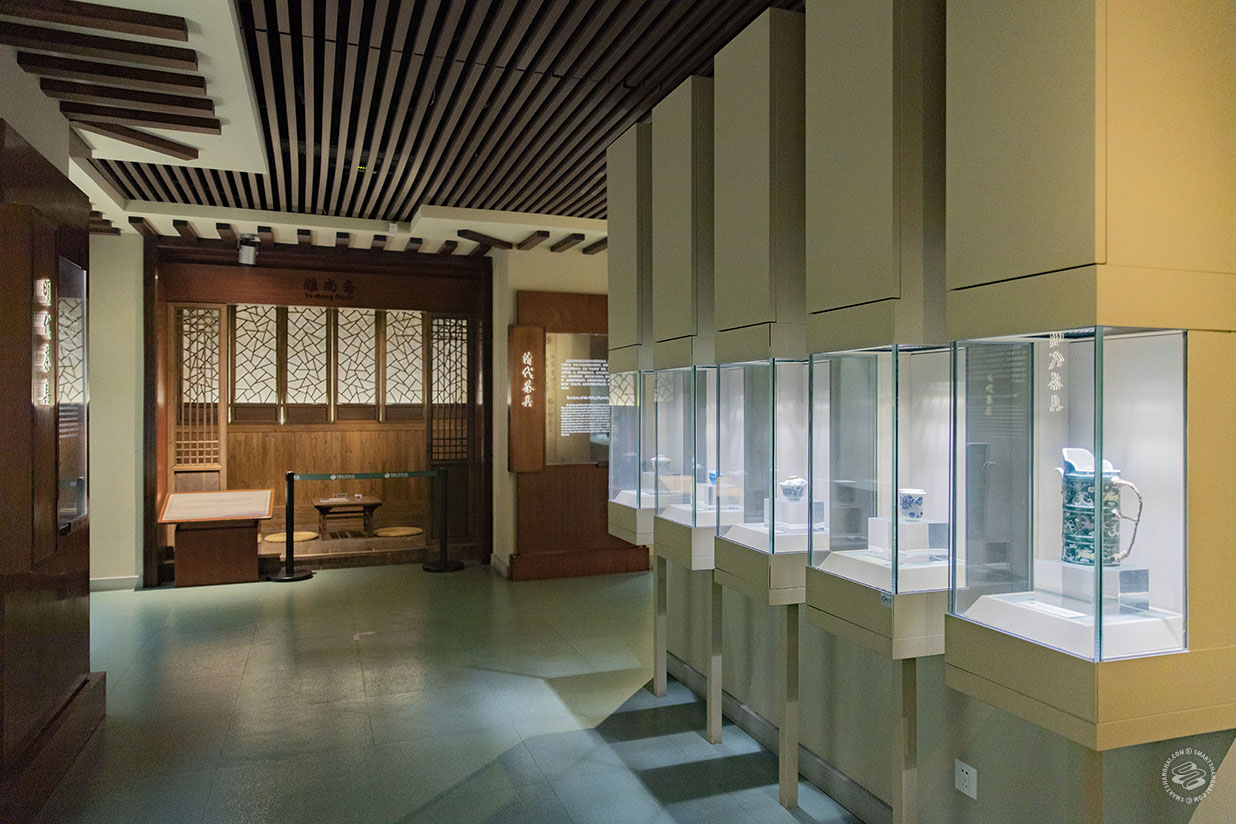 From here, I took a bus to the Shuangfeng branch, which opened in 1991, where I had a look at the tea history, teaware artifacts, and various types of tea leaves and tea cakes. Both branches have English descriptions.




Where to Dine



There are family-owned restaurants in Longjing Village, but most of them don't open until noon. There are plenty of restaurants in Meijiawu, as well. I chose Xiangfuming (香芙茗), a big and casual restaurant that does farmhouse dishes and Hangzhou-style cooking. A glass of tea here, like most places, is 30rmb.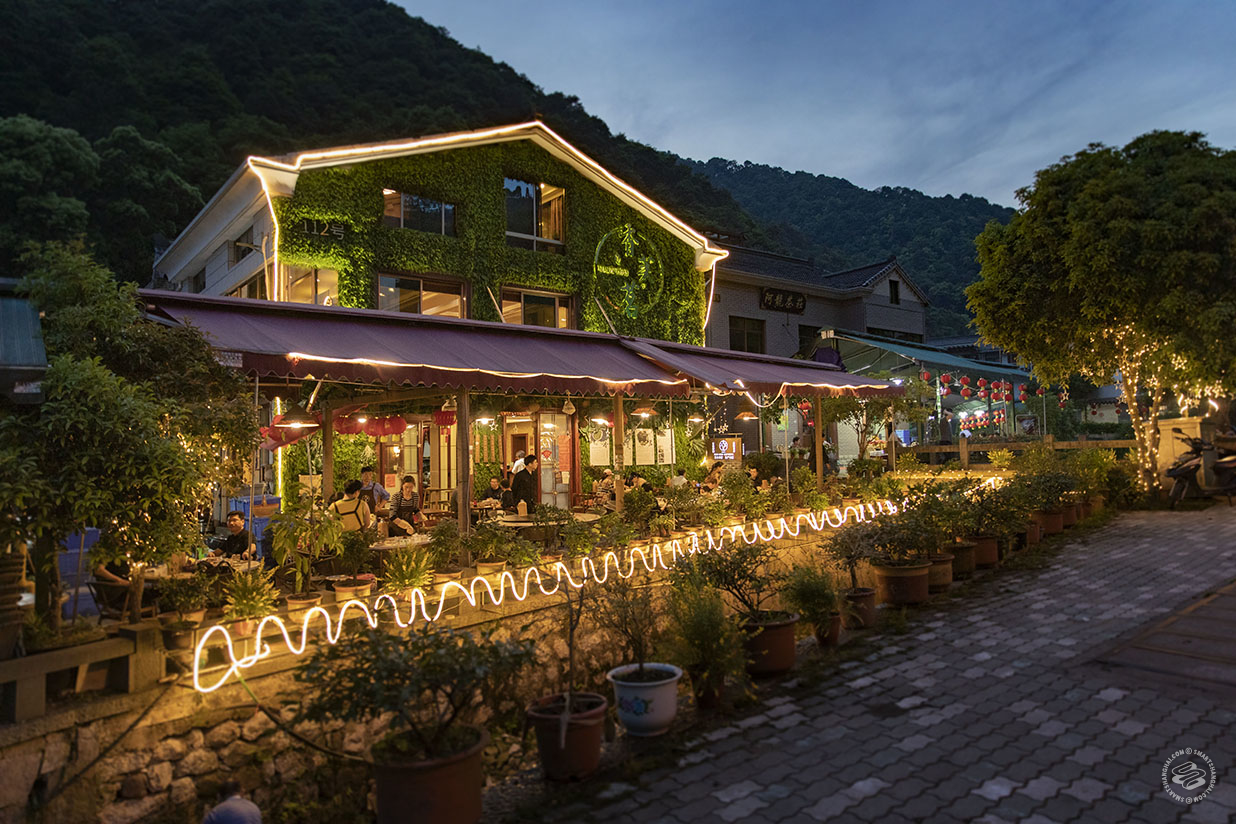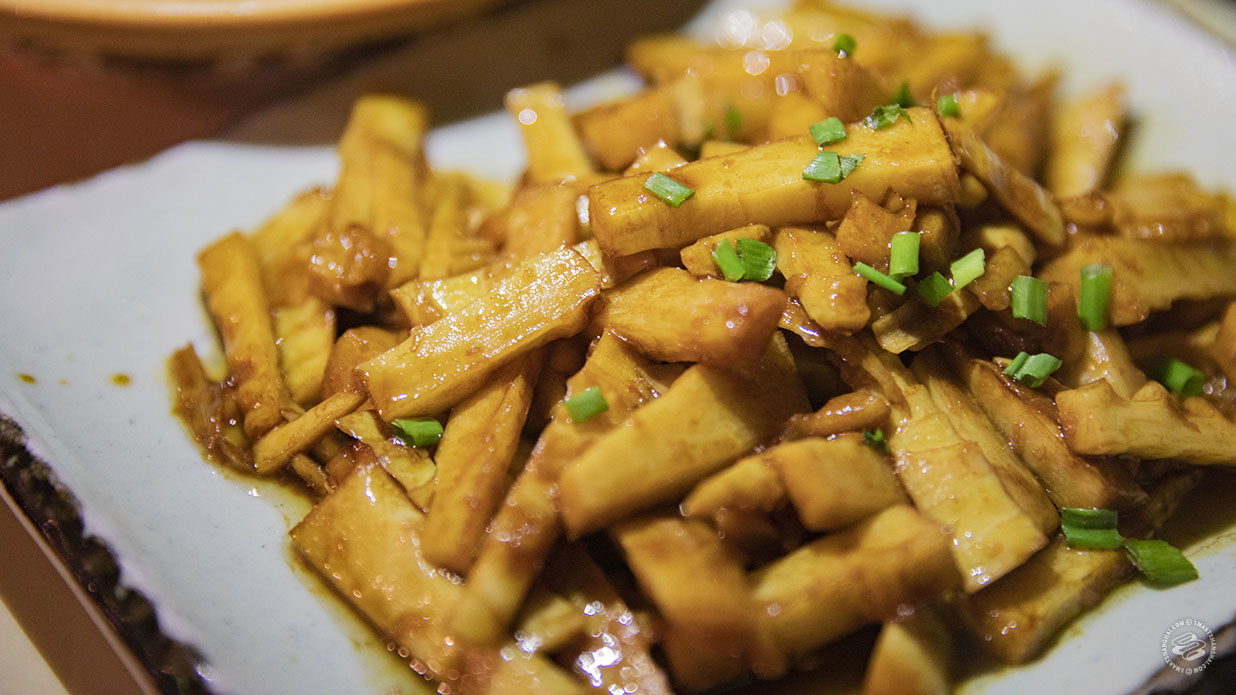 Green Tea (绿茶) is a wanghong chain restaurant near the China National Tea Museum's Shuangfeng branch. It has a 4.5/5 ranking on Dianping after more than 10,000 reviews; the line didn't die down until about 2pm.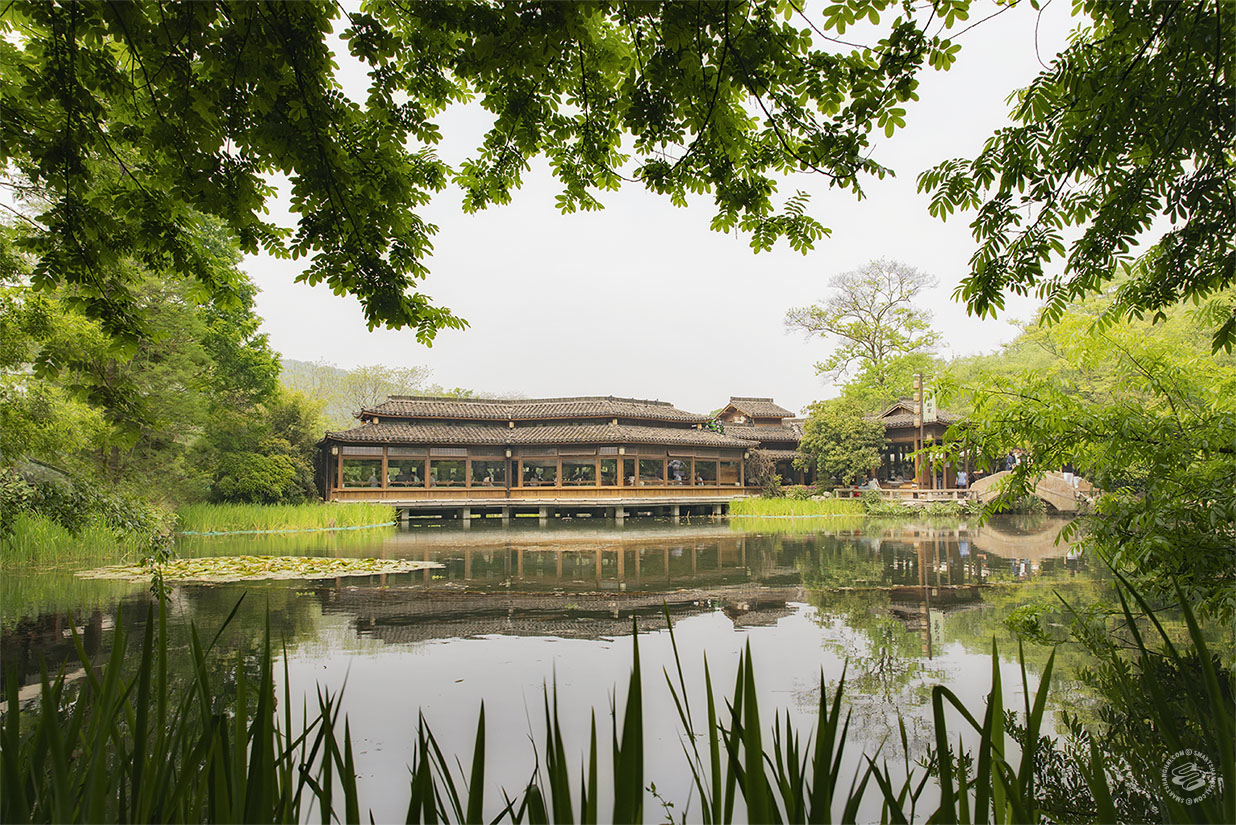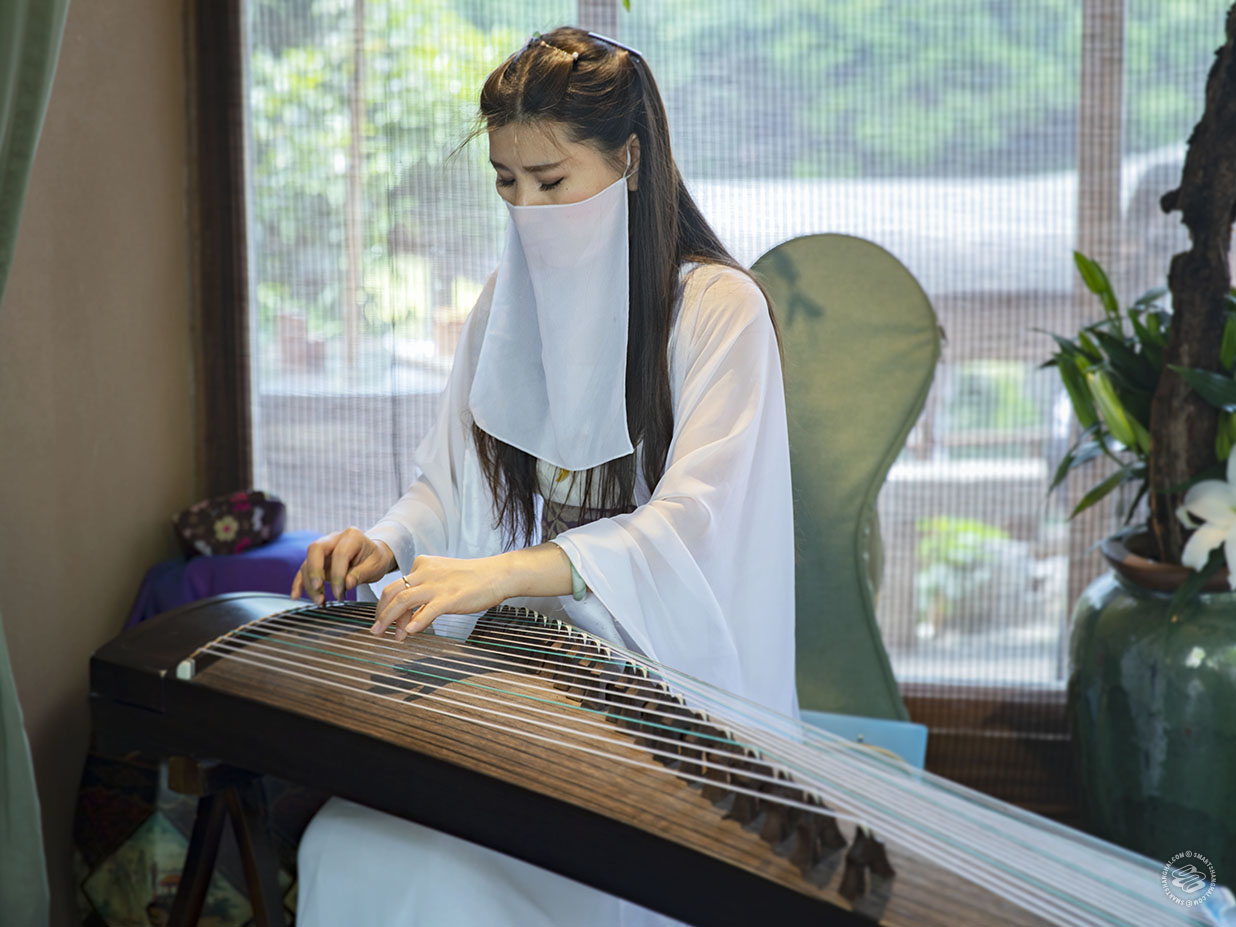 The entire restaurant is built on the water, with a few boats floating between the pavilions where customers can take selfies and pretend they traveled back in time.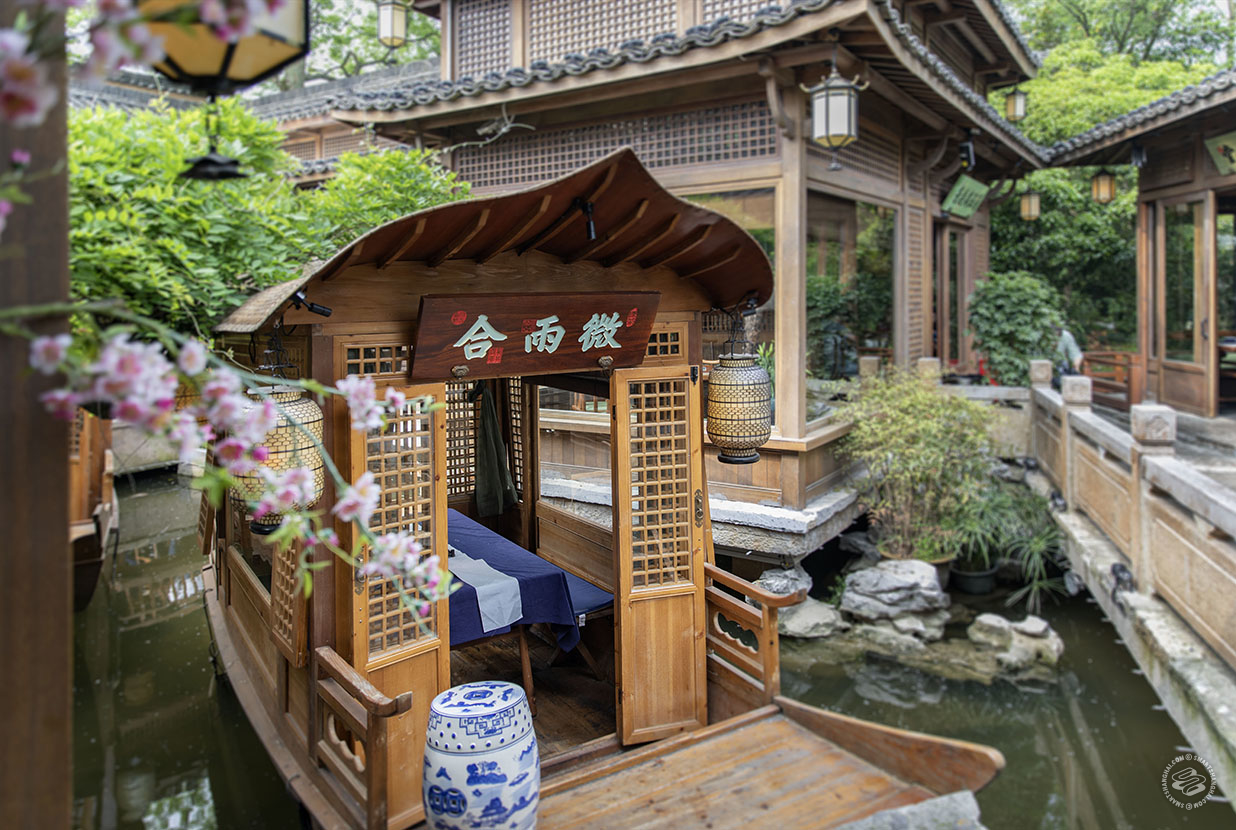 The food is quite typical Zhejiang cuisine with some creative twists, on pretty tableware. Prices are relatively low.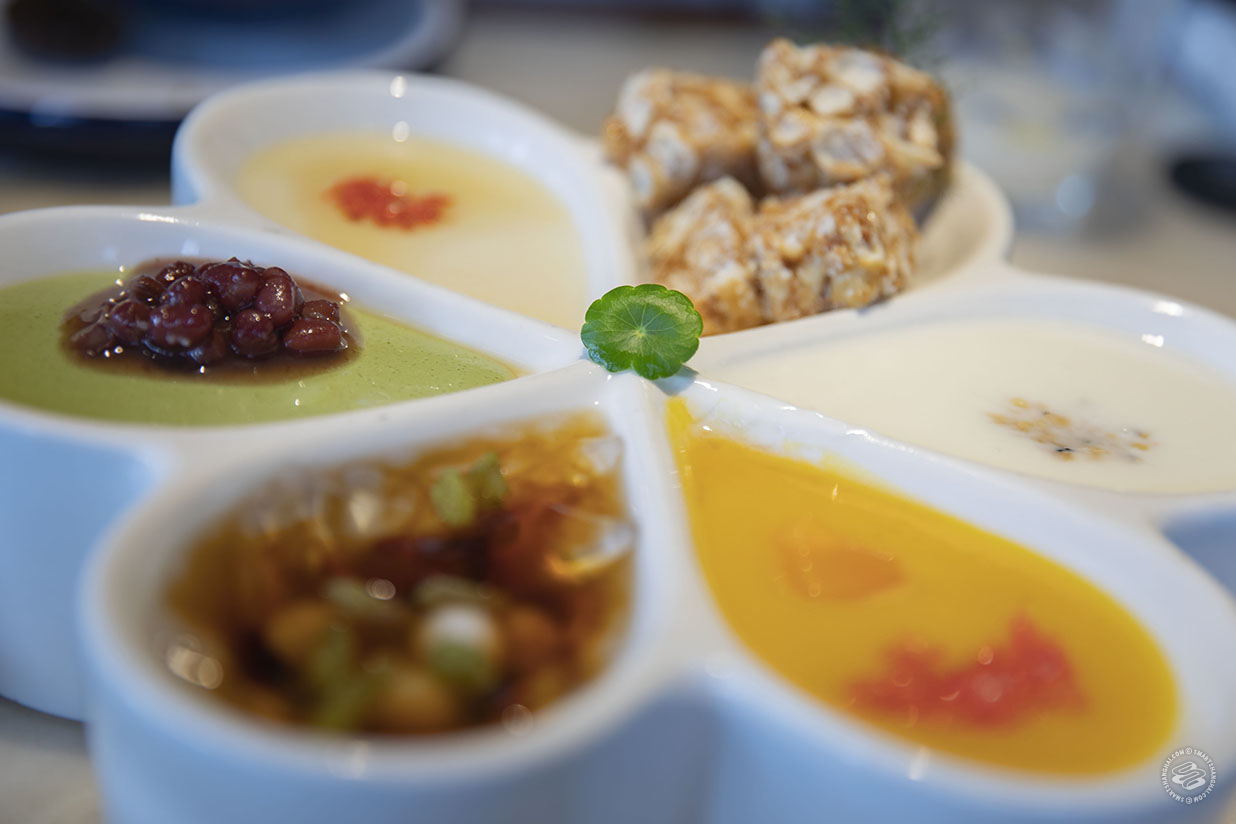 How to Get There



From Shanghai, take a high-speed train from the Hongqiao Railway Station to Hangzhou (about 50 minutes). From there, Longjing Village is about an hour's drive. Take a Didi. There are a few buses to the village, but all need to transfer at least twice and take over 90 minutes from the train stations.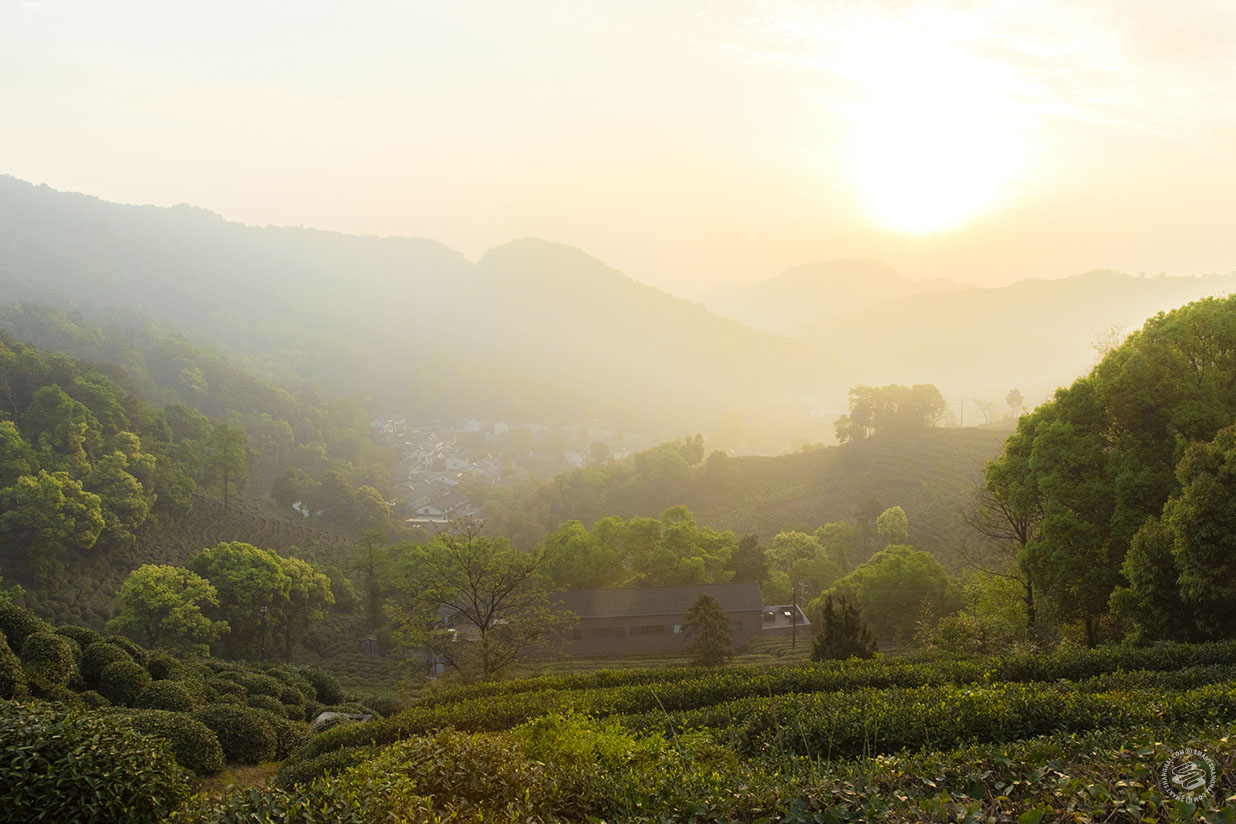 The China National Tea Museum can be accessed by Bus 27 and 87 (at China National Tea Museum stop and Shuangfeng Stop). Hangzhou is Alipay's homebase, so it's natural that the traffic cards for metro and bus can be easily accessed via the Alipay app. The bus signs in the Longjing area are all in Chinese.



Accommodations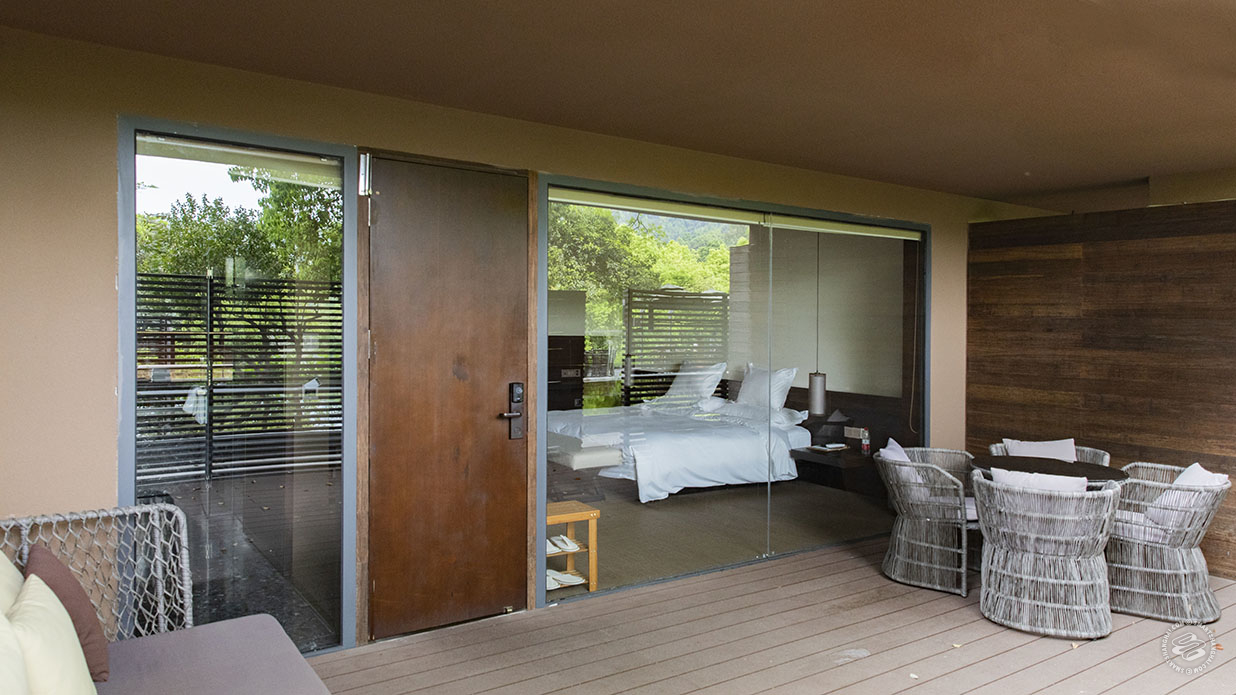 Lushmon is the closest hotel to Shifeng mountain and they accept foreign passports. The rooms are built in front of a tea plantation and have nice patios, though cost 1,000+ rmb per night during high season (tea is free though!). The staff is super friendly and never once tried to sell me anything (they have tea, alcoholic drinks, and teawares on the shelves). And their adorable puppies made the stay so much more delightful.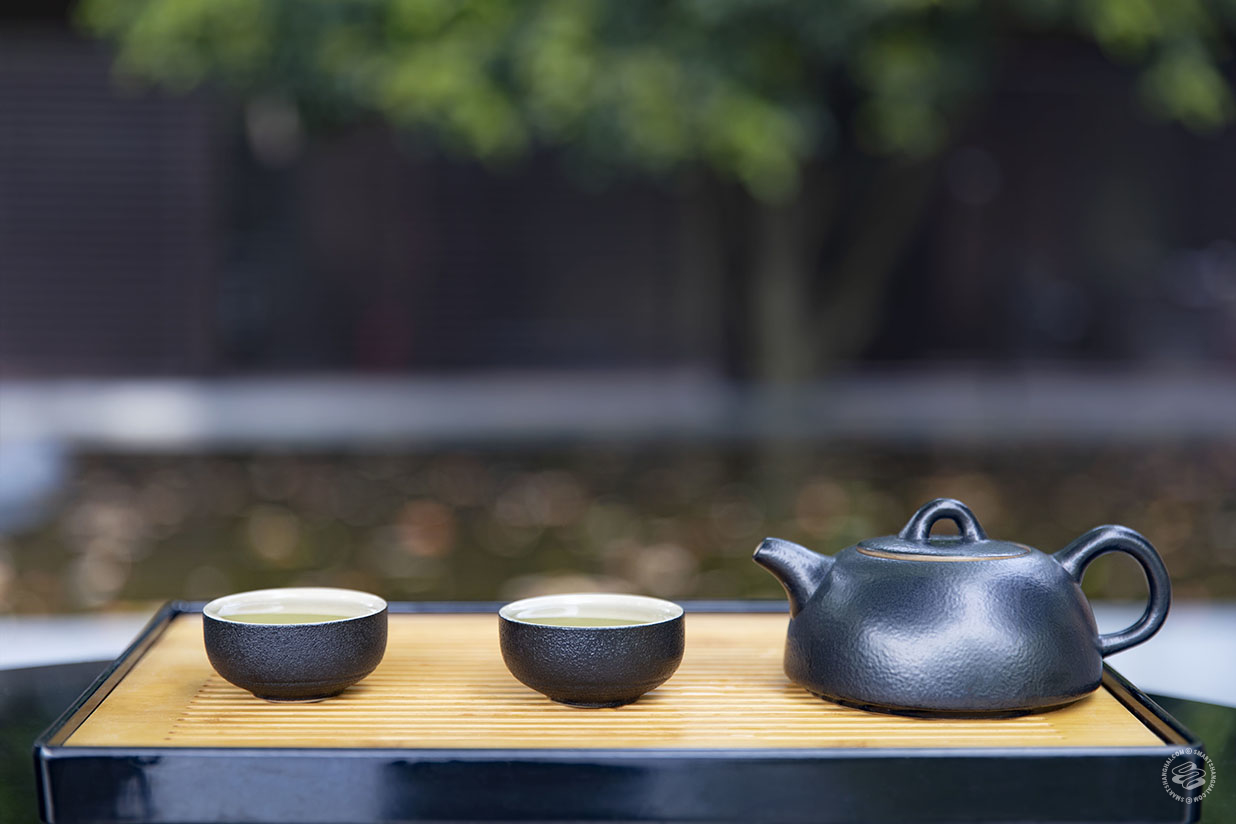 A few inns and b&bs within 1,000 meters from the Shifeng mountain offer rooms at lower prices than Lushmon, but keep in mind the high season is late March to late April, when the tea is picked. Check Trip.com for options.



This is a place for show life about china, If these articles help you life better in china, Welcome to share this website to your friends, Or you can post questions about china life in FAQ, We will help you to find the right answer.