Red Lobster
LG1/F, IFC Pudong, 8 Shiji Dadao, near Lujiazui Huan ... View ListingTaxi Printout
Quick Take: Seafood like it's your birthday



What It Is: When I was six and I finally got to decide where the family would eat for my birthday, I picked Subway for their meatball subs. Then I grew up. No longer enthralled by picking the meatballs out of my subs, I demanded a more refined experience for my newly sophisticated, almost-nine-years-old palate. I wanted something that said class, taste, elegance and popcorn shrimp. I wanted Red Lobster. I ate so much melted butter on my frozen crab legs that I got a rash. I still remember the waitress's name.



That's what Red Lobster is: suburban American seafood feasting. It's for birthdays, high school graduations and deep-fried shrimp, and it's not really a fancy thing. That is, until it came to China.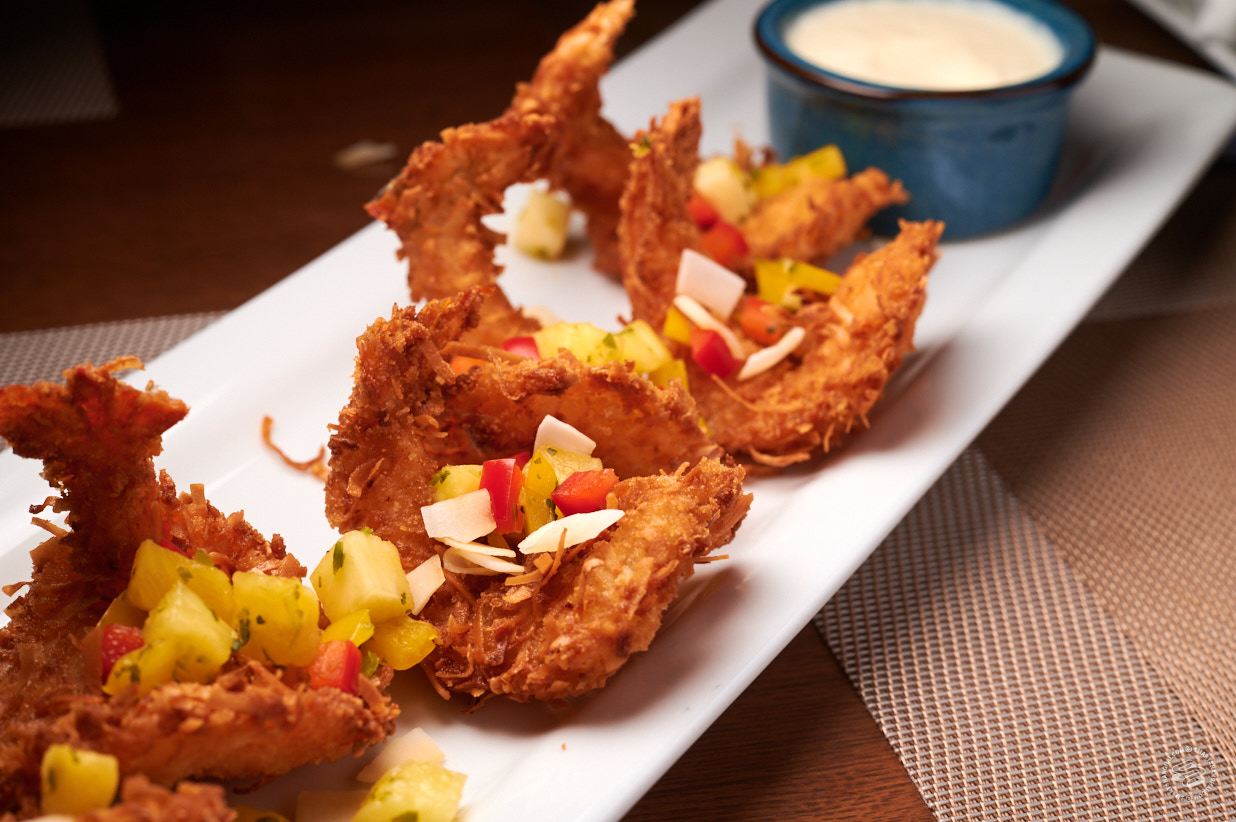 First Impressions: We're grown up now. This is not the Red Lobster of my 1989 memories, in a shitty suburban parking lot. This is Red Lobster dressed up for an international finance capital, in a fancy Hong Kong mall. Of course it is. This is Shanghai. Times change.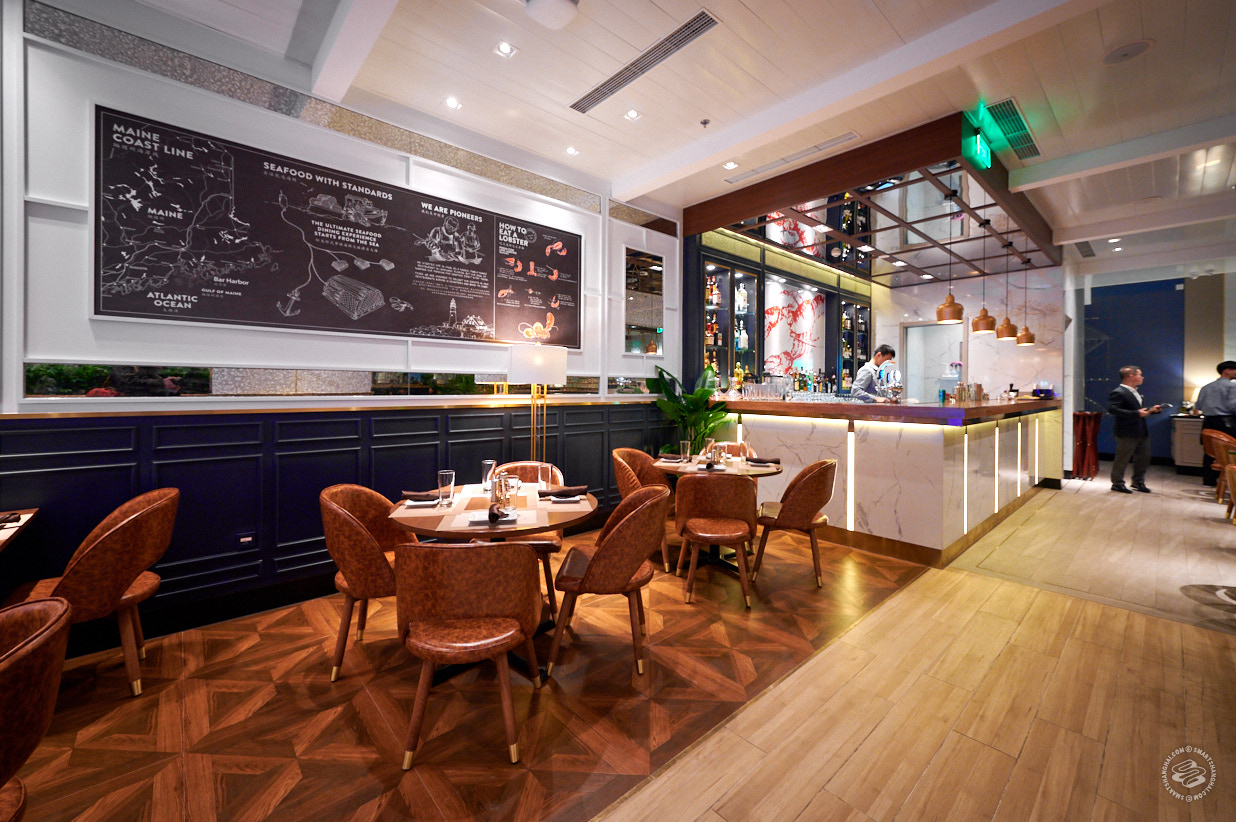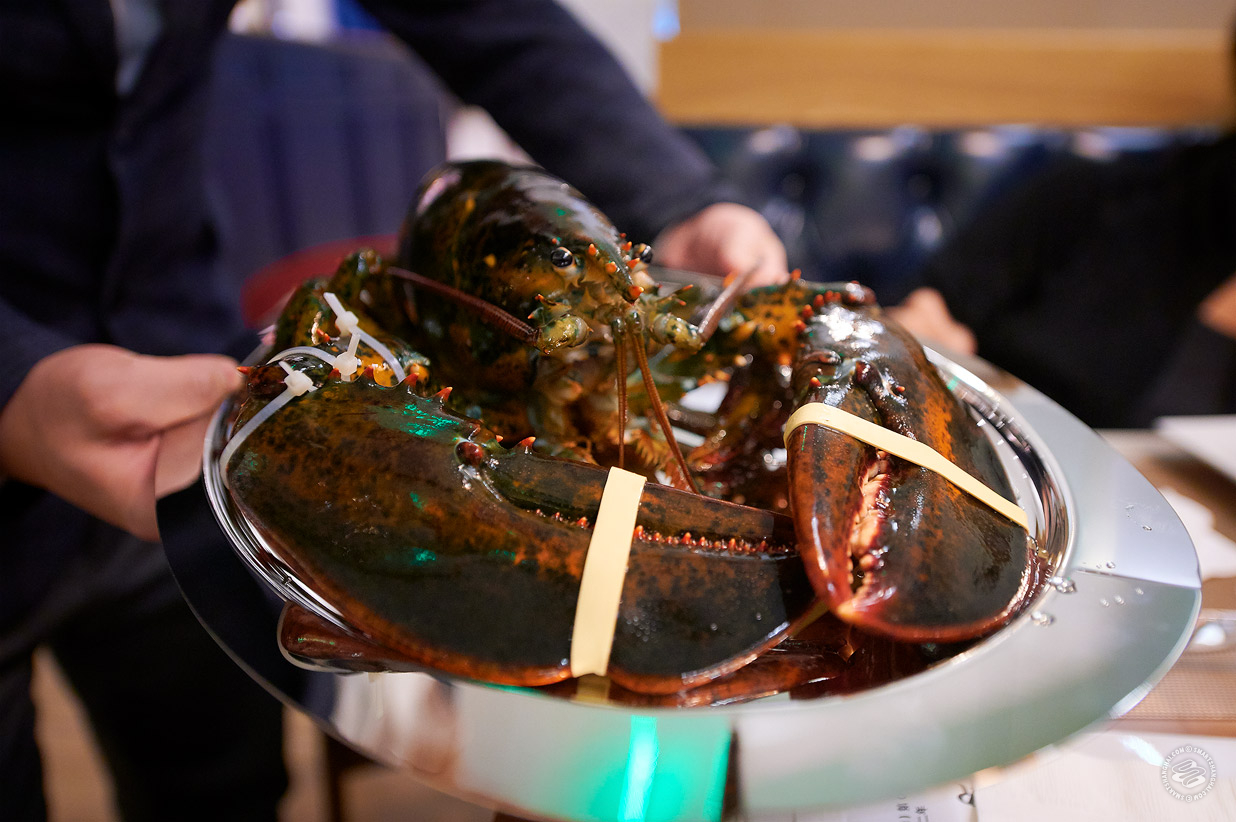 Still, that didn't keep me from getting excited as a little kid after passing the lobster tank, sitting down and flipping through the menu of commodity seafood. Our server did the full American theatrics — Hiiiiiiii! My name is Flora!!! So nice to see you!!! I'll be your server tonite!!! Let me get you some biscuits and tell me if there's anything you neeeeed!!! — and then gave us free refills on passionfruit iced teas (don't ask) and a "Fer Ssssuuuuurrrrre" on the order for a Long Island Iced Tea (not nine anymore).



My table of four then ate seafood like it was our birthdays, blowing through the coconut shrimp (tasted like a package holiday in the Bahamas), the lobster bisque (super velvet), stopping for a couple of airy Cheddar biscuits, and then diving back into a plate of sweet king crab legs before the final event, the main present, came out to us on a silver platter: the 1.3kg show-off lobster, the largest they have, for 888rmb.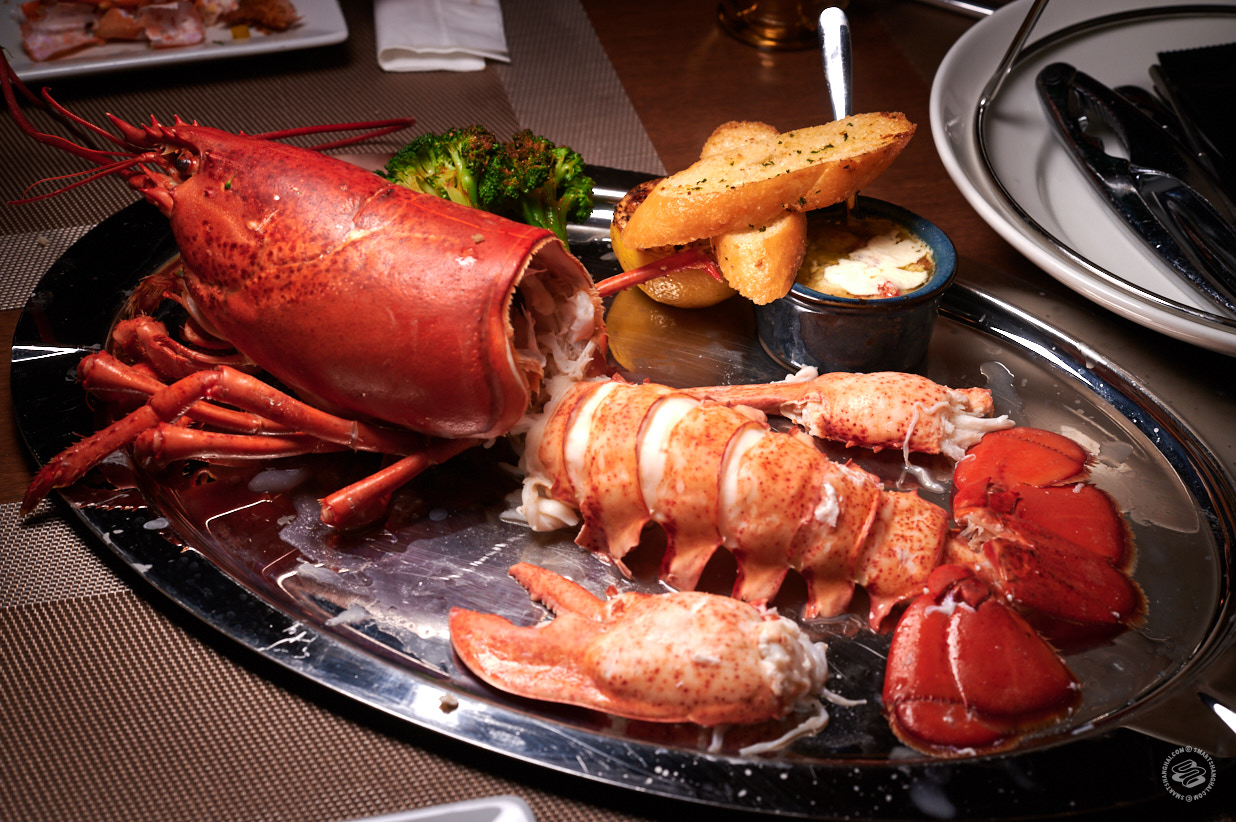 Party time. Sweet, firm meat and a lot of it — no lobster shrinkage here — and a waiter in dress clothes to do the dirty work of breaking the big ocean bug apart into smaller ocean bug parts that we could then dip in our saucers of melted butter, perched over candles to keep warm. Gotta say I really enjoyed it. We consumed enough melted butter to give every office worker in Lujiazui a rash. We ate lobster with abandon. At the end of all of it, we had a brownie with ice cream; alas no birthday candle or sprinkles.



One of the quirks of Red Lobster in Shanghai: cheap cheap drinks. Tsingtao is 18rmb, and most cocktails are cheaper than C's these days. Dive bar prices, seafood glamour. Wish my ninth birthday came with drinks.



It didn't come cheap, my faux-birthday party, with that oversized lobster pushing the bill up to 500rmb per person, but most people aren't doing that, and most people aren't drinking Long Islands with their bisque and biscuits. Most people are WRONG. Like birthdays, Red Lobster is perhaps a once-a-year occasion, an excuse to consume excess amounts of melted butter and eat sea roaches and celebrate whatever there is to celebrate on a cold Tuesday in January.



Until 2020, Red Lobster. See ya!



— Christopher St. Cavish



K-Pro
L+ Mall, 1/F, 899 Pudong Dong Lu, near Shangcheng Lu View ListingTaxi Printout
Quick Take: KFC pulls a page out of the Wagas playbook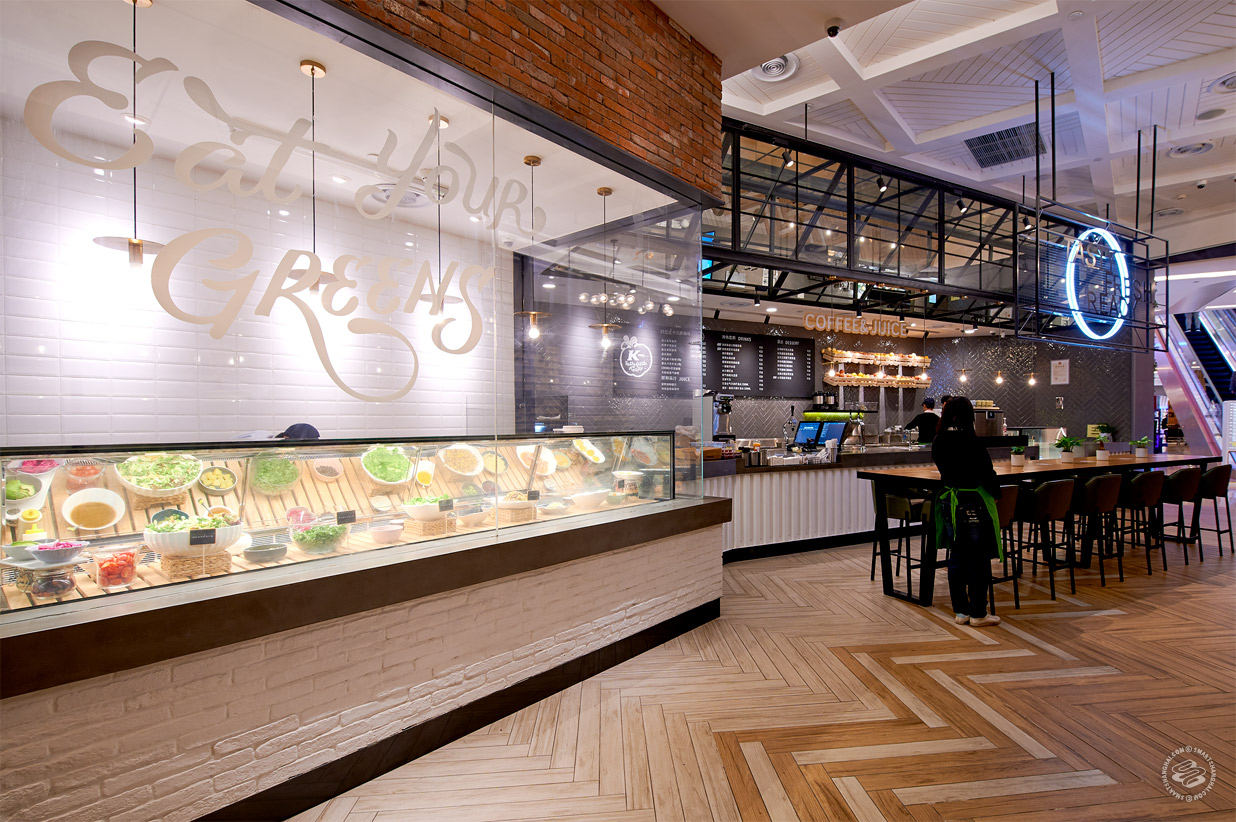 What It Is: Imagine if KFC had an illegitimate child with Wagas, and you'd have a rough approximation of what K-Pro is. In 2017, Yum China sent up a test balloon for this concept in Hangzhou. The idea was to create a restaurant that appeals to a more health-conscious and tech-savvy demographic by merging salads and electronic payment technology. Shanghai's inaugural branch is now open in Pudong's L+ Mall.



The show pony is the electronic payment kiosk at the entrance. These are becoming increasingly common at fast food restaurants around town. You place your order on a touch screen, scan your QR code, and wait for your food in the warm satisfaction that you didn't have to interact with a human. K-Pro one-ups that tech with the added option of Alipay's "Smile to Pay" facial recognition system. Smile for the camera and verify your identity in a few steps. Your meal comes out shortly, and you didn't even need to pull out your phone. Just think: 10 years ago, those two clauses juxtaposed would have made zero sense. Welcome to the future.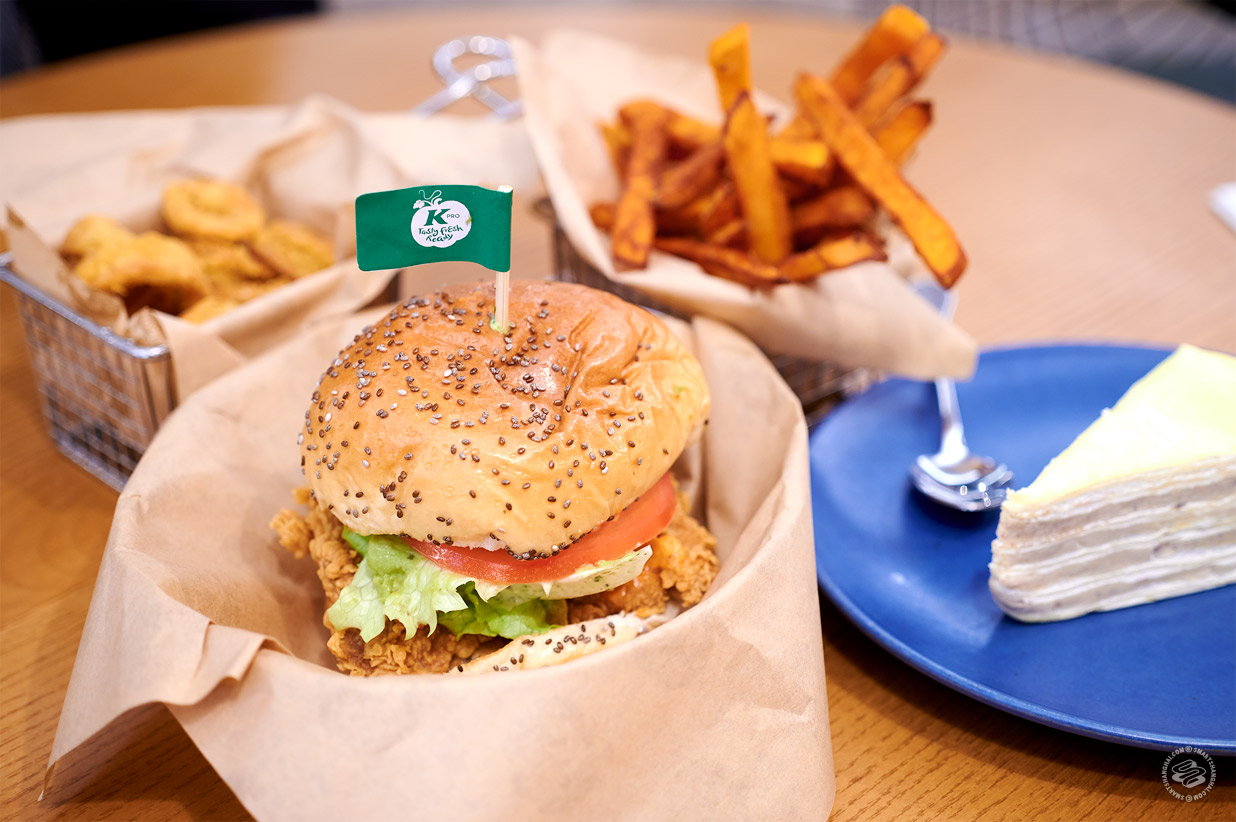 …And then your order comes to your table, and you see that the food hasn't quite caught up with the future. Yum touts K-Pro's menu as being made to order. The room temperature fried calamari, sweet potato fries, and "Mexican" fried chicken and avocado sandwich tell us that that's not quite the case. A seasonal winter pumpkin and steak salad, with the steak served beyond well done doesn't build much of a case for the place either. Some items on the menu are just dressed up KFC staples, like an egg tart topped with blueberry compote. Others are just variations on a popular theme, like their durian crepe cake. But, credit where it's due, it's very affordable. All of the above cost us 176rmb.



Still, there is at least one reason to go, and it's the ice cream. They serve Cremia, a premium soft serve brand from Japan. It's not clear why K-Pro serves cones upside down in a bowl. Who cares? It's good!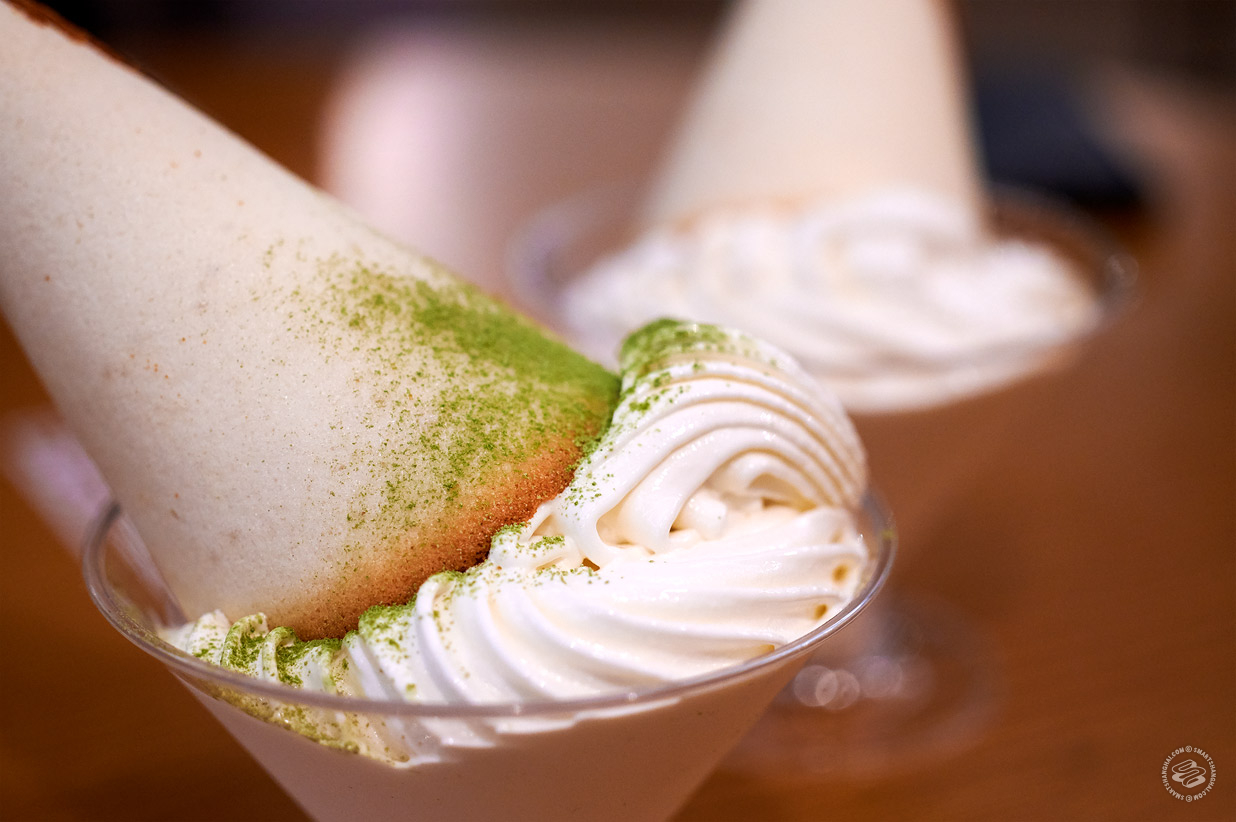 First Impressions: First impressions belie any connection to KFC. Exposed brick and wood tones give it the feel of a chain café. Food is served not on molded plastic trays, but in those novelty wire mesh Fry-o-lator baskets that you see in classier joints. But that green 'K' in the signage will seem oddly familiar — that and the fact that the place shares a wall with an actual KFC.



— Justin Fischer



Wetzel's Pretzels
B2/F, 1601 Nanjing Xi Lu, near Changde Lu View ListingTaxi Printout
Quick Take: Cheap, mall-quality pretzels and pigs-in-a-blanket from California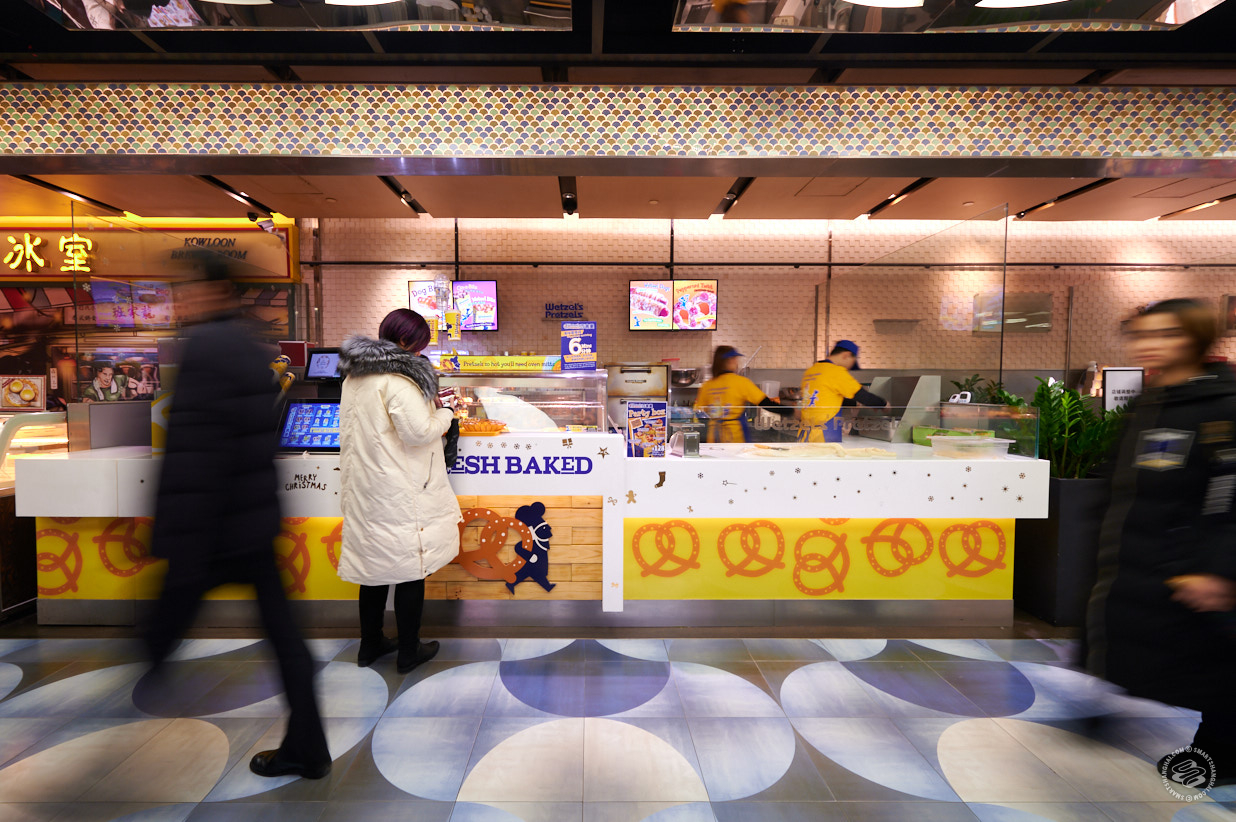 What Is It: Another American fast food chain trying to make it in Shanghai. Shock-twist, it's not burgers. Wetzel's Pretzels is a big California franchise established in 1994, which crops up in food courts and transit terminals to serve "pretzels" and all-beef sausages. The Shanghai outlets (plural: there are four) have been open since August/September. I only found out last month. Are these Google Alerts even on?



The outlets look like Subways: glass-fronted counters, heater hoods for baked stuff, usually nowhere to sit. The goods are handmade on a steel counter by young men employing the same whippy dough-rope skills they picked up at la mian shops, and then baked to order.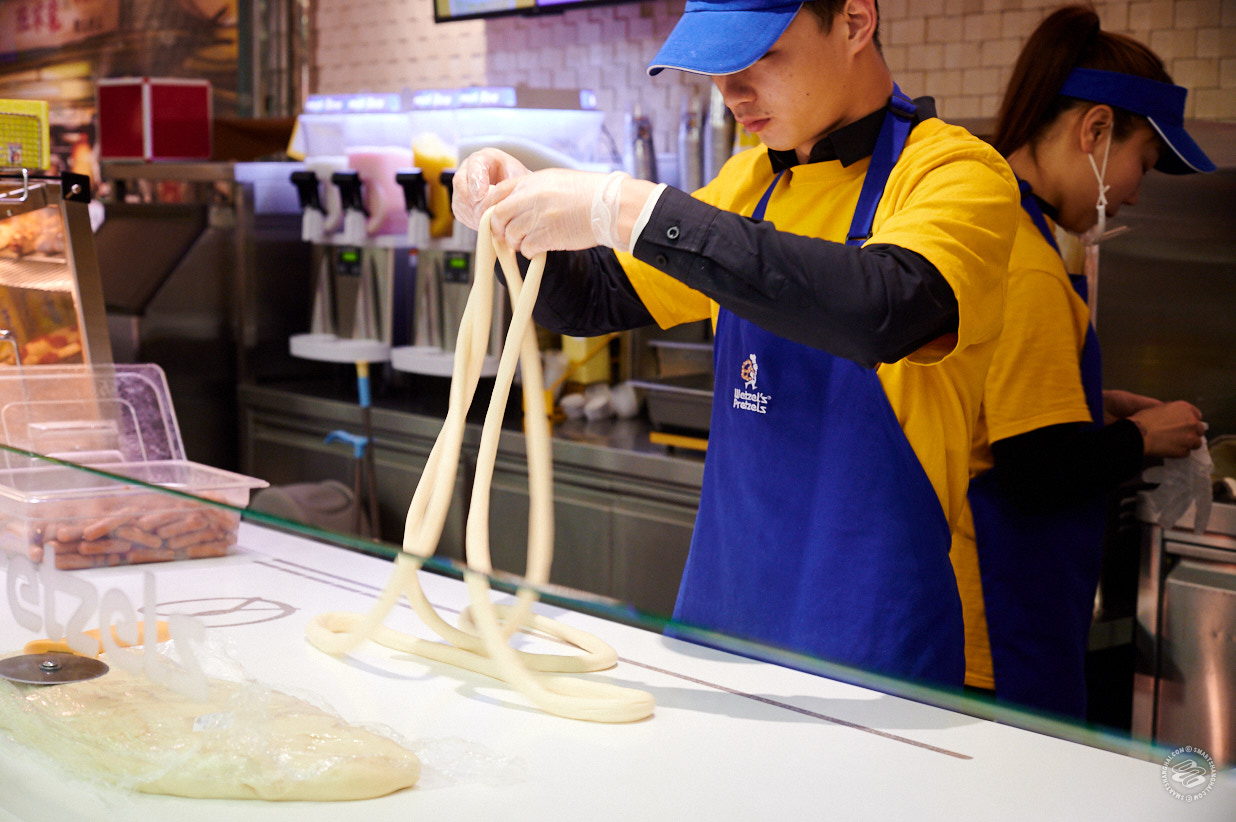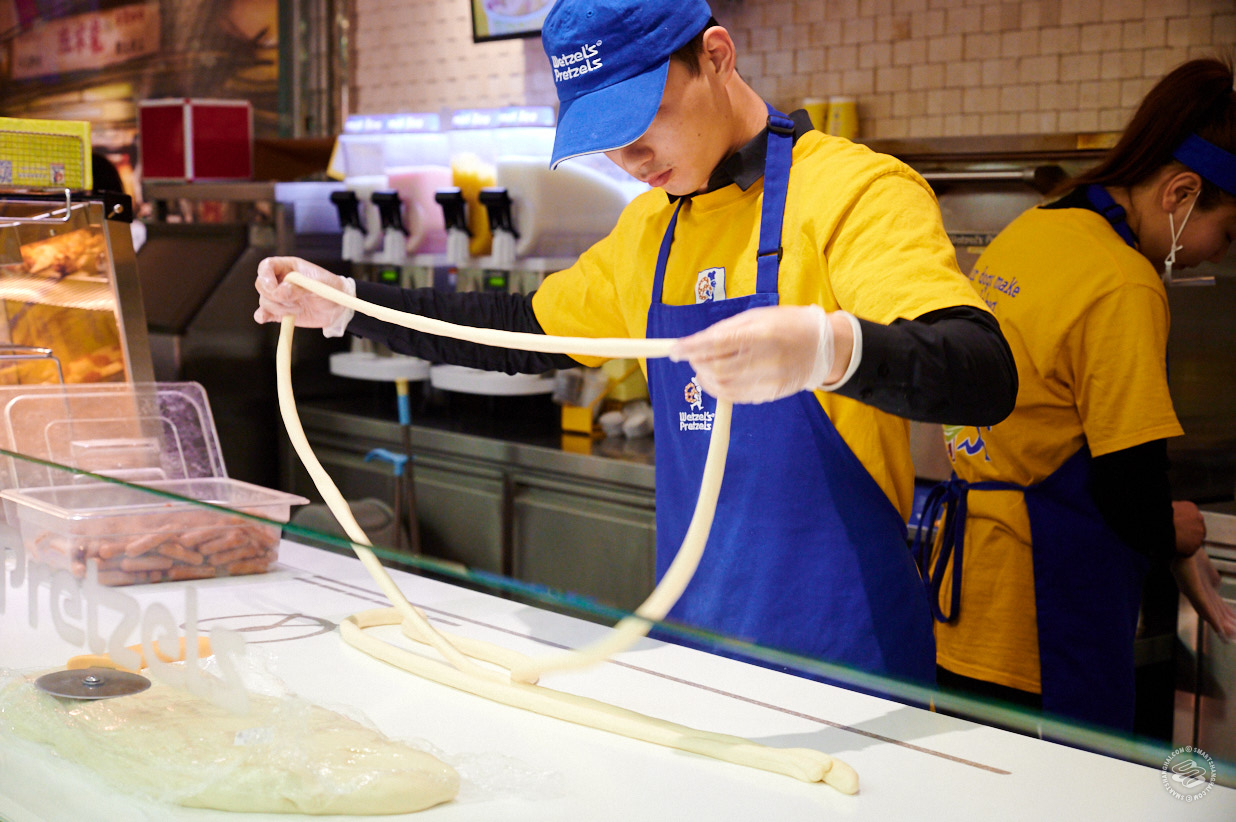 There are six "pretzels" available: original, cinnamon and almond-covered (19rmb), plain cheese and cheese seaweed (23rmb), and the pepperoni pizza (25rmb). Wetzel Dogs for 25-28rmb, and Dog Bites (pigs-in-a-blanket) for 29-33rmb. Drinks are dispenser quality California lemonade and granita.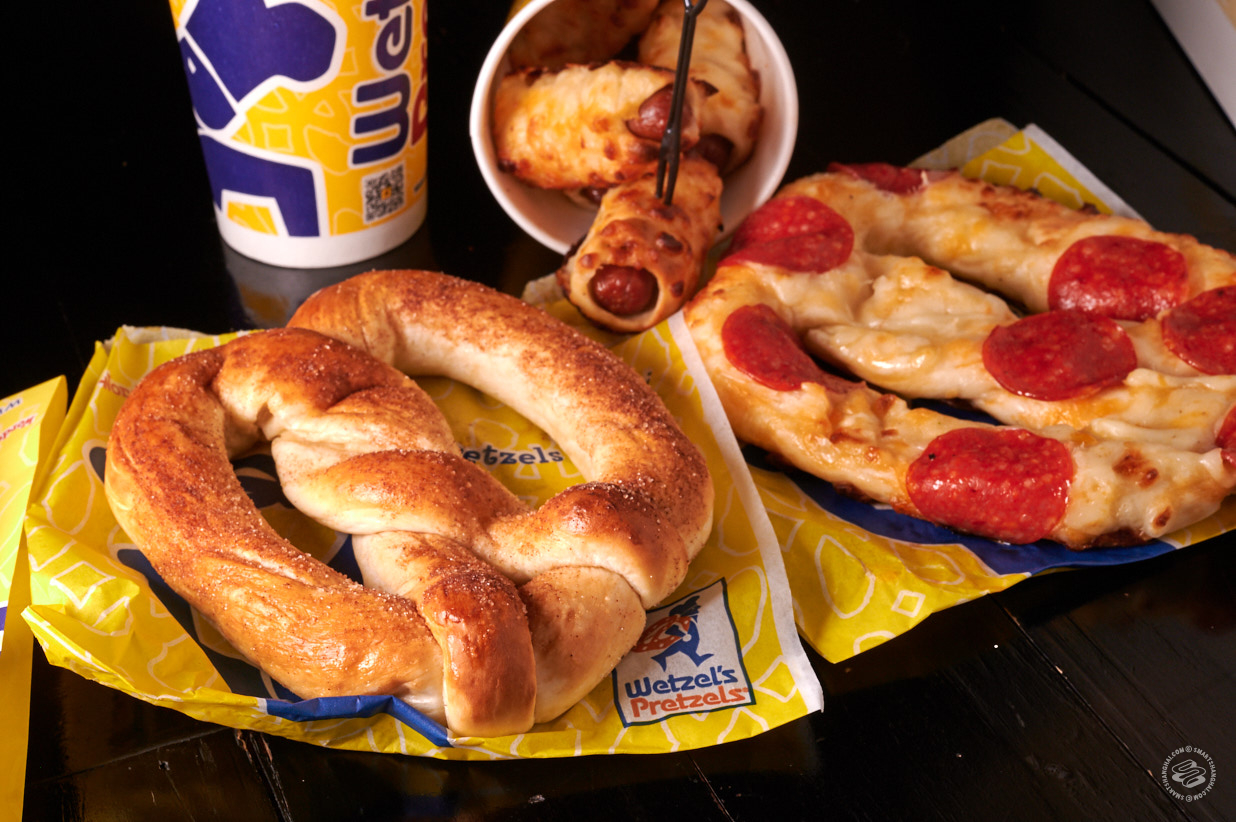 First Impressions: I keep saying "pretzels" because there's a sizable Germanic population in Shanghai and airquotes might be the only things standing between me and a Bavarian lynch mob.



This is the Platonic ideal of junk food. You find yourself craving it at odd hours, gorge yourself on pizza bites, overdose on sickly white cheese-grease, and swear you'll only eat kale and carrots from now. I've been through the cycle six times. Stick to the cheeseless pretzels-whoops-"pretzels," unless you, like I, enjoy feeling like you're drunk-texting a stroke at 3am.



— Alex Panayotopoulos

This is a place for show life about china, If these articles help you life better in china, Welcome to share this website to your friends, Or you can post questions about china life in FAQ, We will help you to find the right answer.